Hunter's chicken feels like a real treat – and it is – the delicious combination of chicken and bacon smothered in BBQ sauce, with melted cheese on top, is the perfect weekday dinner, or weekend meal.
And the best bit? It's really very easy to make.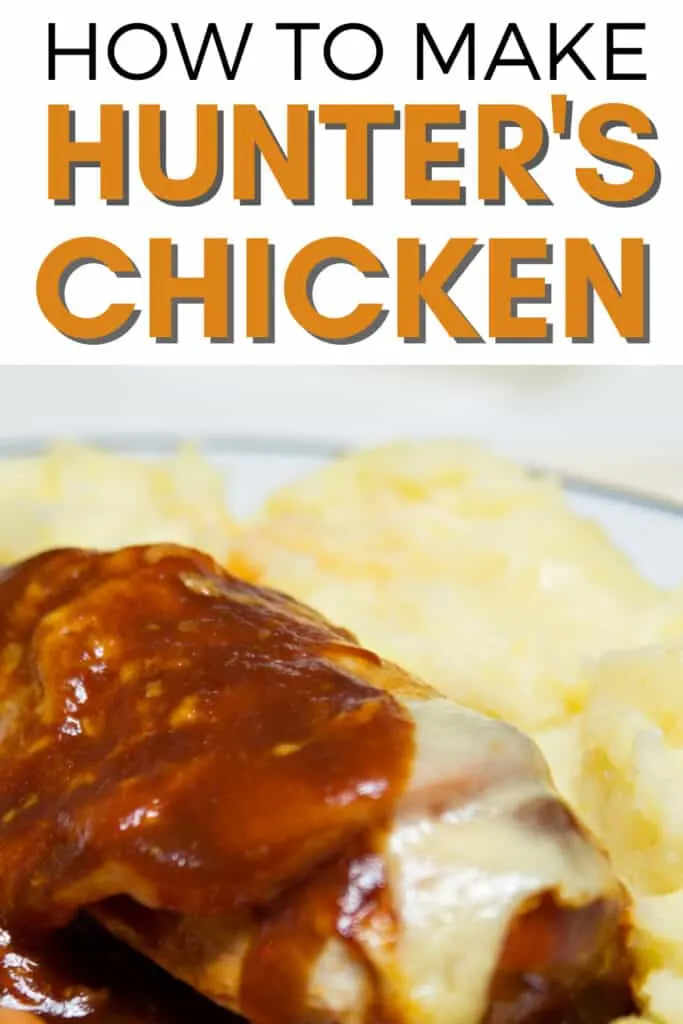 What Is Hunter's Chicken?
Hunter's chicken is a recipe that includes chicken breasts wrapped in bacon, covered and cooked in BBQ sauce, with cheese melted on top.
How To Make Hunter's Chicken
The preparation time for Hunter's Chicken is very minimal, especially if you are using prepared BBQ sauce.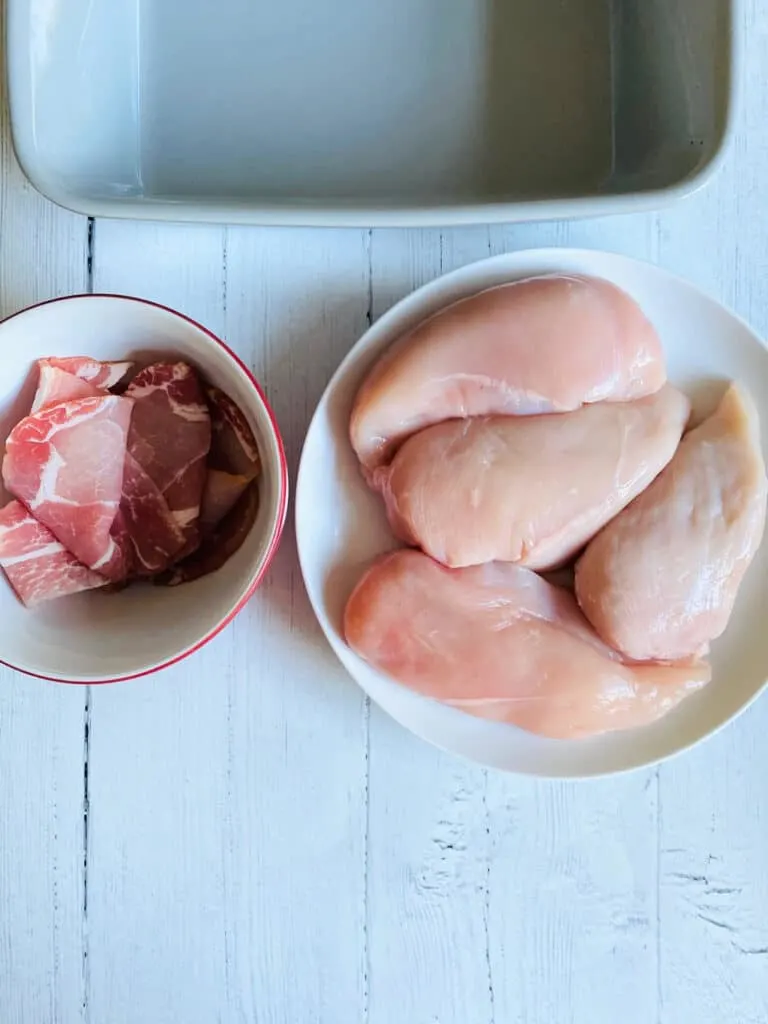 What You Need:
Chicken breasts
Bacon rashers
BBQ sauce (shop bought, or you can easily make your own)
Cheese – Mozzarella, Gouda and Cheddar work well
Oven proof dish
Making It: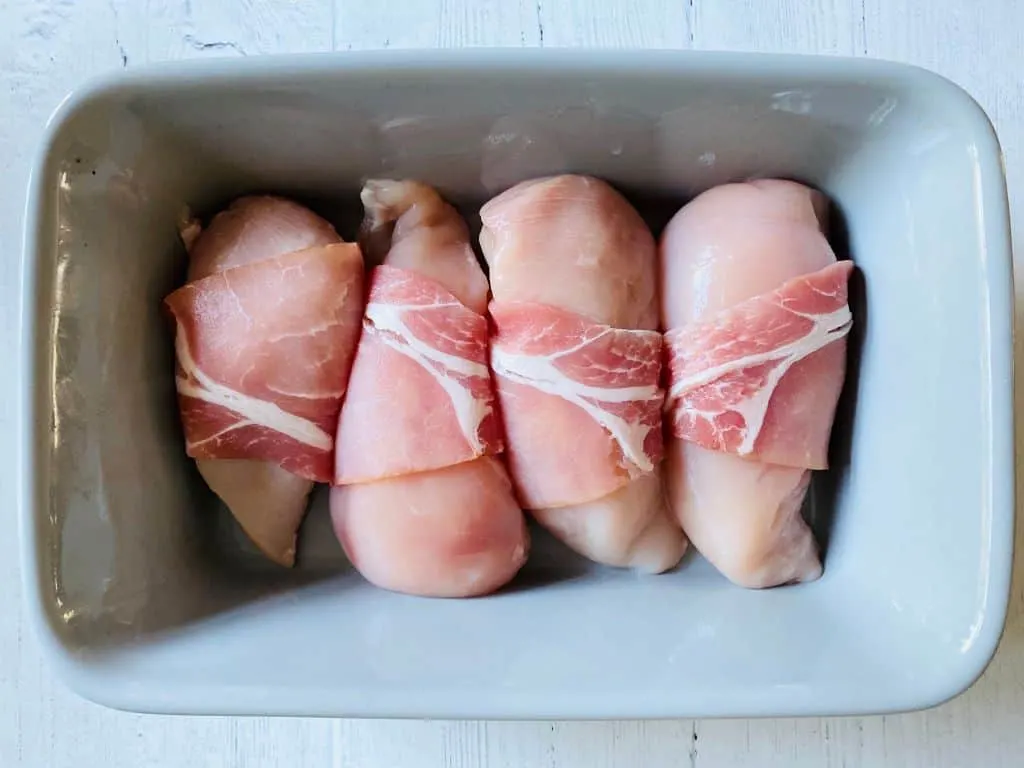 Wrap each chicken breast in a rasher of bacon (I cut the rinds off the bacon) – for maximum bacon tastiness you can add 2 bacon rashers per chicken breast.
Cook in a preheated oven (200C Fan 180C/Gas 6) and cook for 25 minutes.
If you are making your own BBQ sauce you can make it now whilst the chicken and bacon is cooking.
Making The BBQ Sauce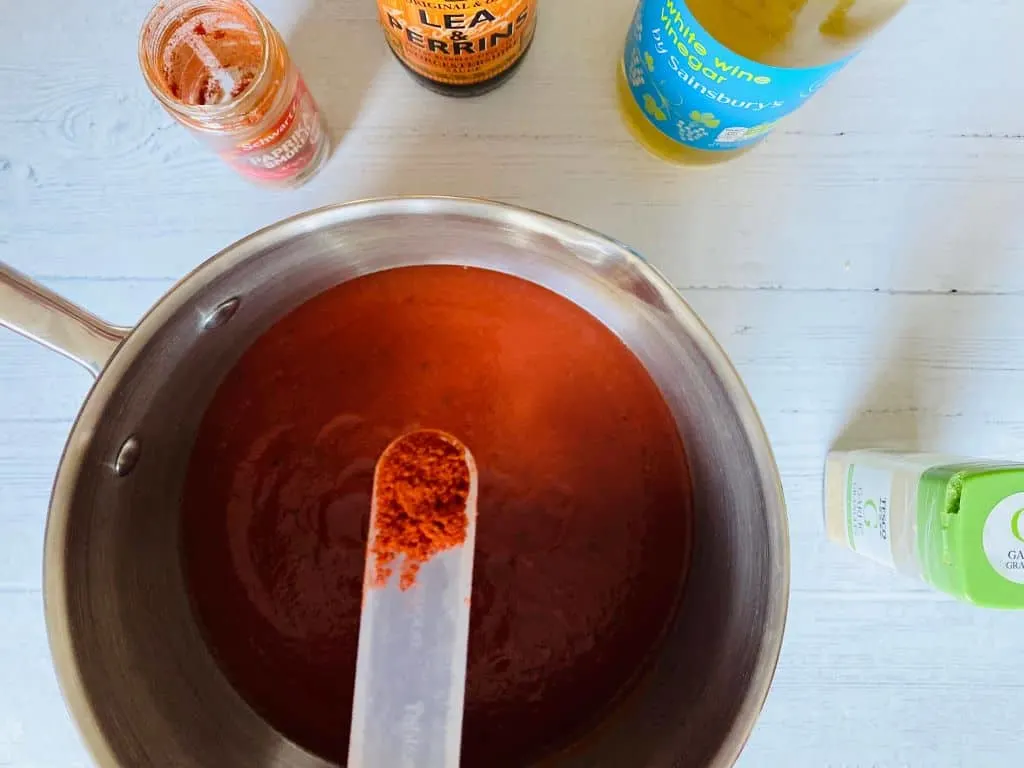 This is the quick and easy way to make BBQ sauce – there are many different ways you can make it;
Put 1 carton/tin of passata in a saucepan and add 1tbsp white wine vinegar, 1tbsp smoked paprika, 1tsp garlic granules, 2tbsp Worcestershire sauce and 1tbsp light brown sugar.
Bring to the boil and then reduce to a simmer and cook for 15 to 20 minutes.
Notes: You can substitute the passata for a tin of tomatoes, or use tomato ketchup instead.
Adding The BBQ Sauce And The Cheese
Once the chicken has cooked (approx. 25 minutes), remove the dish from the oven and pour the BBQ sauce over the top. Sprinkle grated cheese over each chicken breast.
Put back in the oven and cook for about 5 minutes, or until the BBQ sauce is heated throughout and the cheese has melted.
How Long Does Hunter's Chicken Take To Cook?
The preparation time is as quick as 5 minutes. The total cook time in the oven is 30 minutes, or until the chicken breasts have completely cooked through.
What To Serve With Hunter's Chicken
Hunter's chicken goes well with mashed potato or potato wedges and either a green salad, or some green vegetables.