Indulge in the tasty flavours of this slow cooker mince and dumplings recipe.
Scroll on to learn, step by step, how to prepare this simple recipe. I've also included ideal side dishes and how to store your leftovers.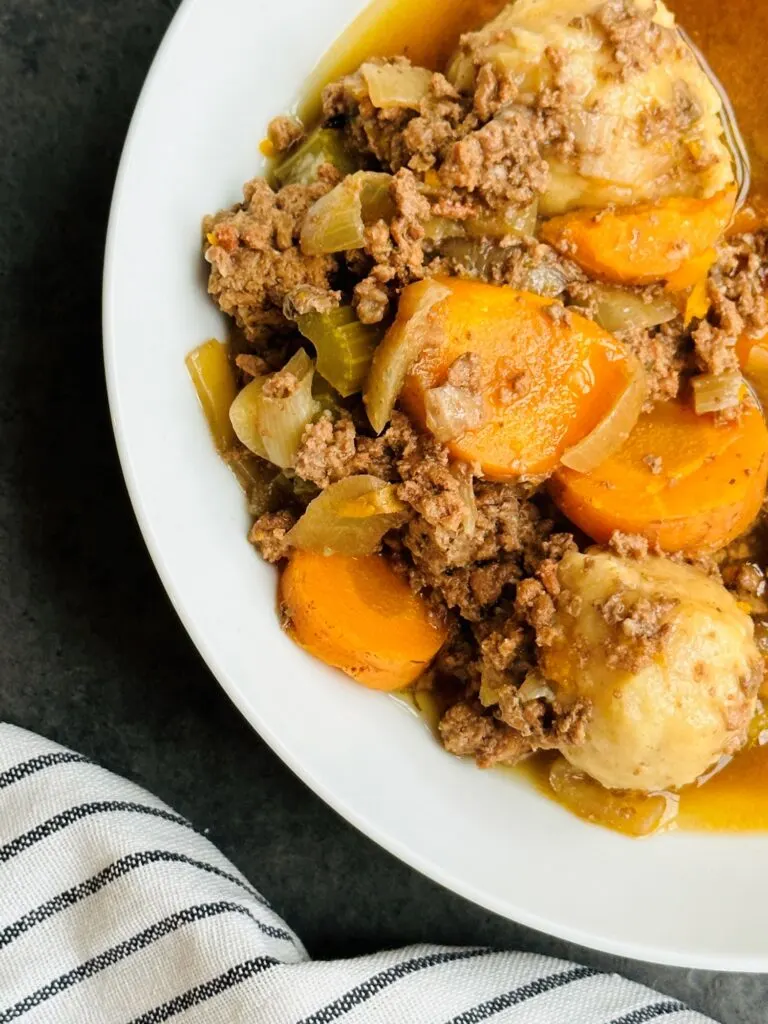 How To Make Slow Cooker Mince and Dumplings
This savoury slow cooker recipe combines the satisfying texture of soft mince and the comforting simplicity of dumplings. This recipe makes enough to serve 4 people; it can be adjusted according to your needs. To print out this recipe, head to the bottom of this article.
Here's what you'll need: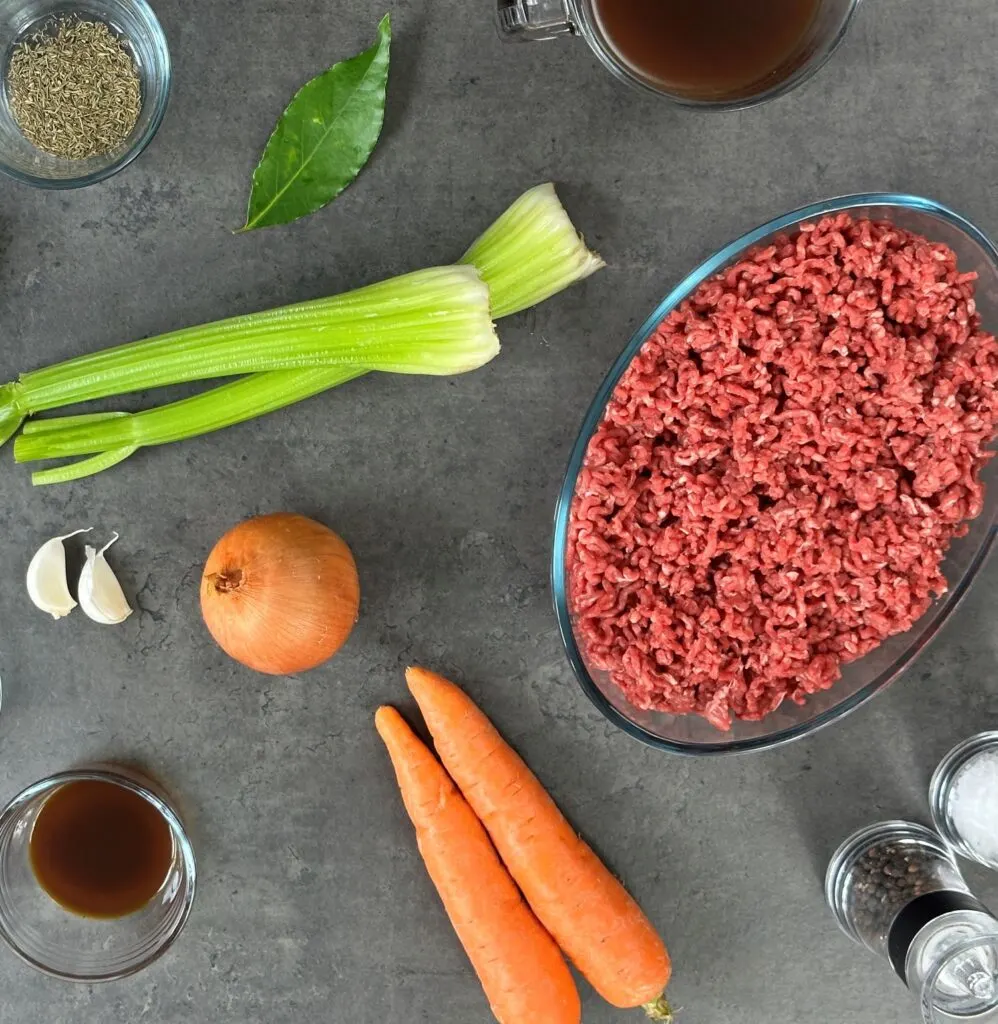 For the Mince:
500g minced beef: Lean is preferred, but any minced beef will work.
1 large onion, 2 medium carrots, 2 celery stalks: These form the vegetable base and add depth of flavour.
2 cloves garlic: Garlic adds an aromatic element to the dish. Feel free to use garlic powder if fresh garlic isn't available.
1 tbsp Worcestershire sauce and 1 tbsp tomato puree make the mince rich and tangy.
400ml beef stock: This forms the liquid base of the dish. Vegetable or chicken stock can also be used.
1 bay leaf and 1 tsp dried thyme enhance the dish's warm, earthy aroma. Fresh herbs can also be used if preferred.
Salt and pepper: season according to your own taste.
For the Dumplings:
125g self-raising flour: This provides the structure for the dumplings. You could use a combination of plain flour and baking powder as an alternative.
60g suet (vegetable or beef): This traditional ingredient makes dumplings light and fluffy.
1/2 tsp salt: Enhances the flavour of the dumplings.
3-4 tbsp cold water binds the ingredients to form a dough.
Making It
Let's begin by placing everything apart from the dumpling ingredients into the slow cooker. I tend to add the mince first, followed by the rest of the ingredients in any order, finishing off with the gravy.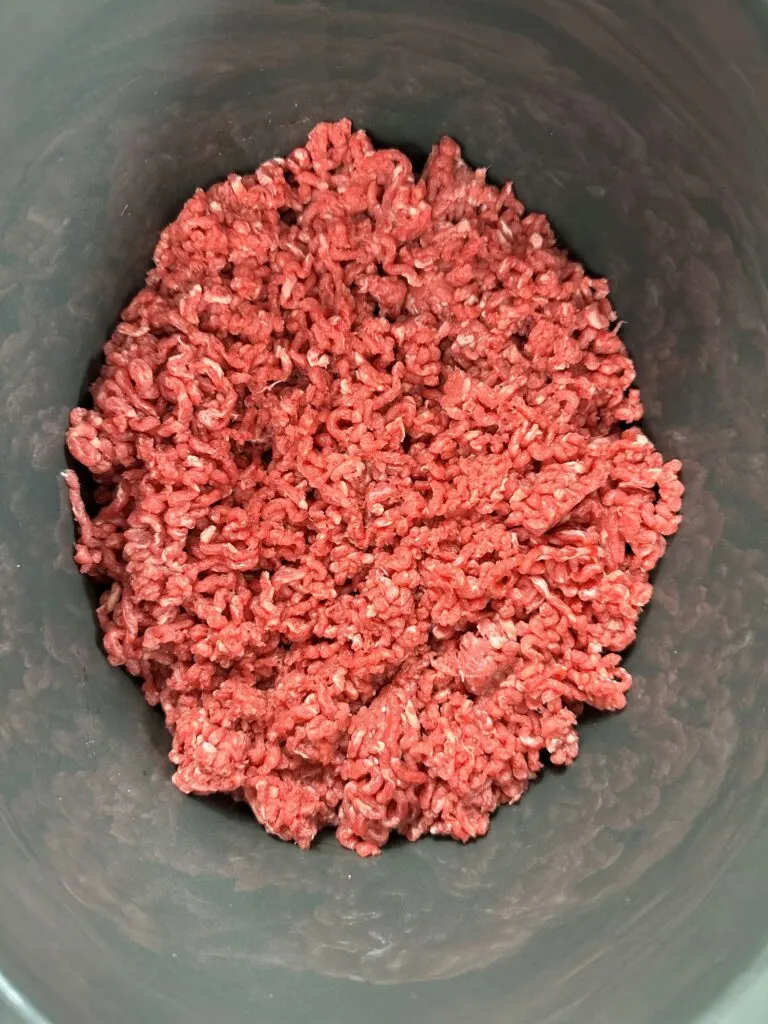 This 'dump and go' method is one of the beauties of slow cooking.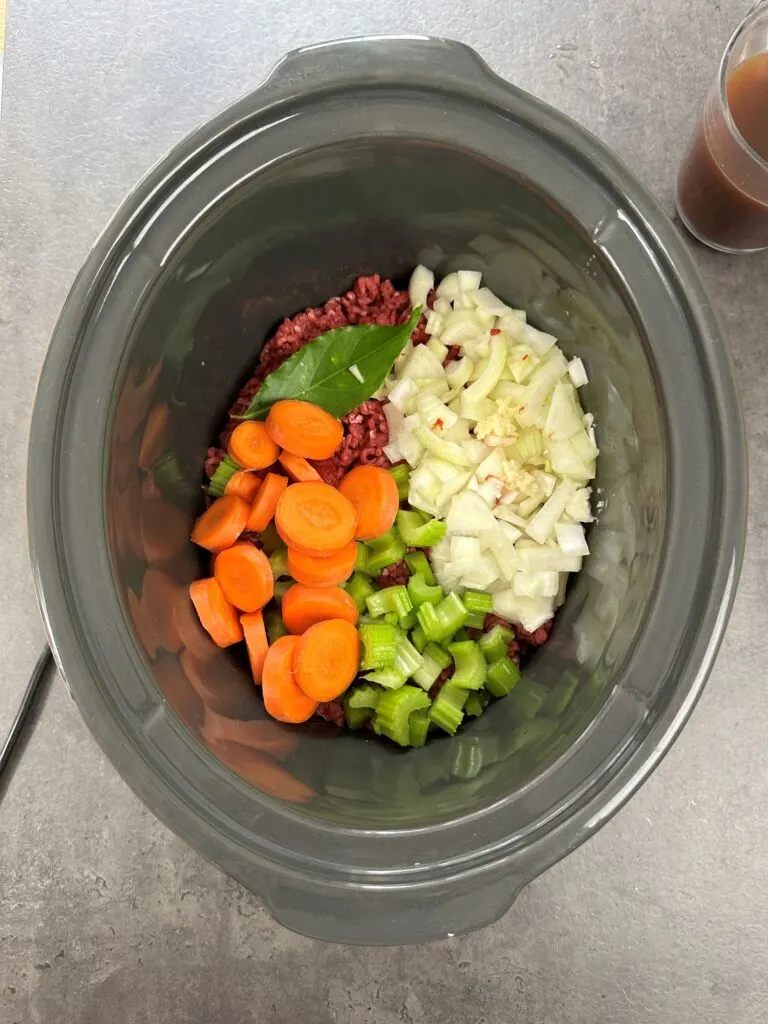 Make sure all the ingredients are stirred together.
Now, set your slow cooker on low for 6-8 hours or high for 3-4 hours. The magic happens during this long, slow cooking period, turning simple ingredients into a tasty slow cooker meal.
Prepare The Dumplings
An hour before your timer ends, it's time to prepare your dumplings.
Combine your self-raising flour, suet, and salt, gradually adding cold water until you have a firm, non-sticky dough. Don't be afraid to get your hands dirty here!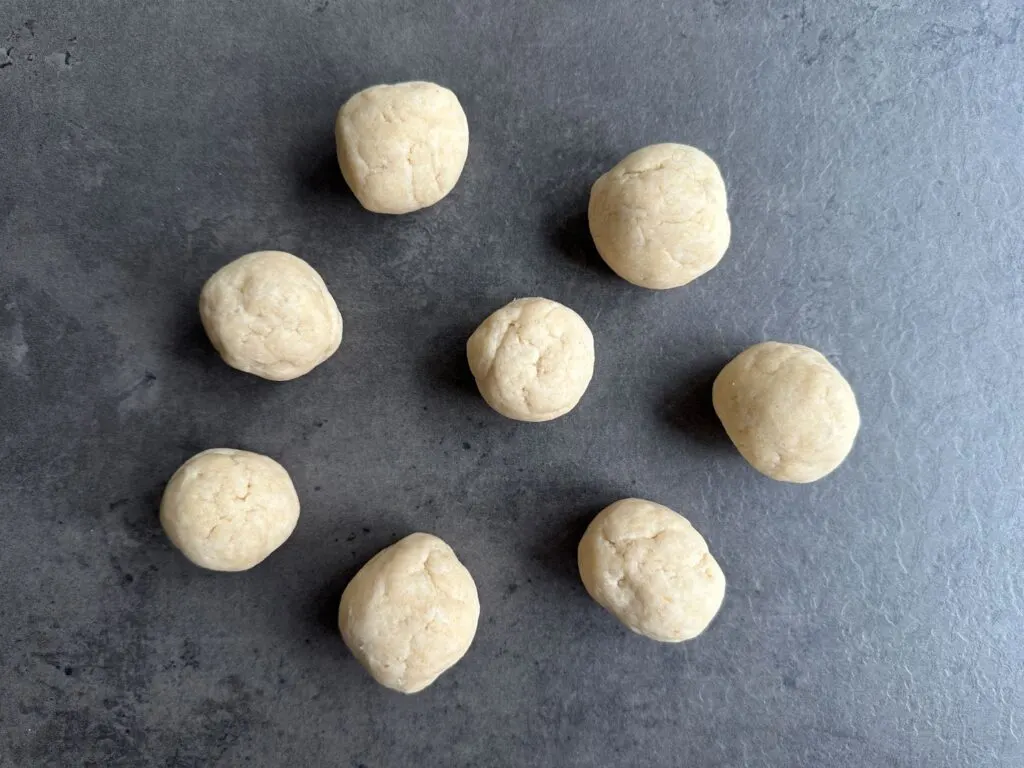 Now, divide your dough into eight equal pieces, rolling each into a ball.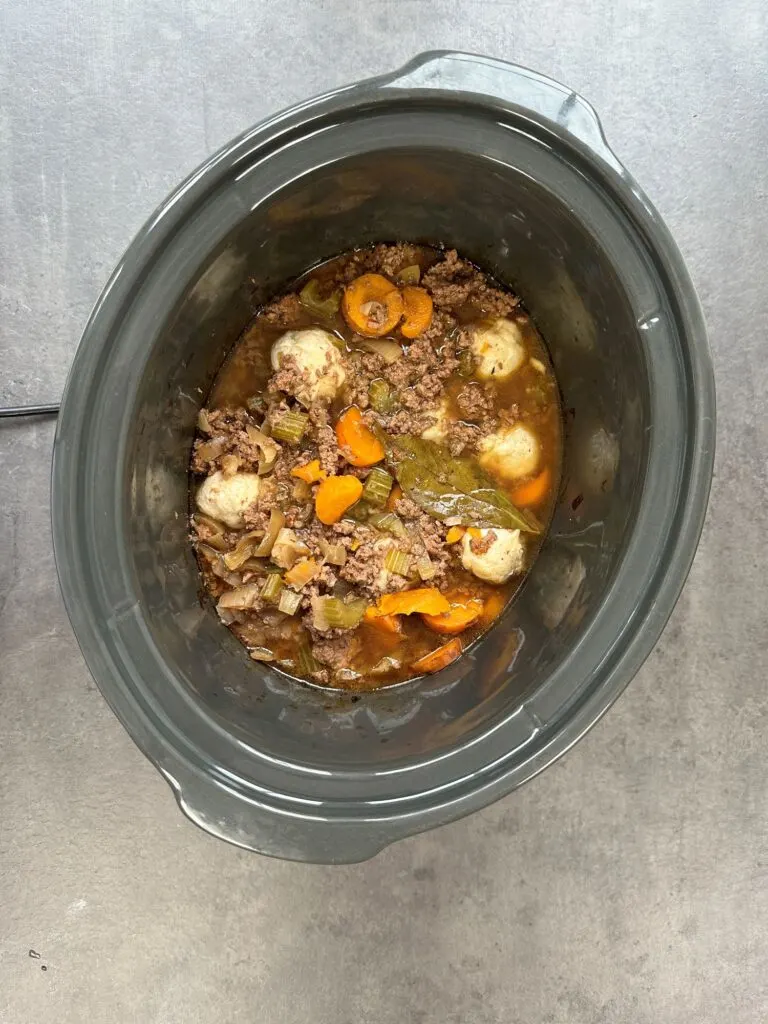 Place these doughy delights on top of the simmering mince, ensuring they are not completely submerged. Cover up again and let it cook for the remaining hour.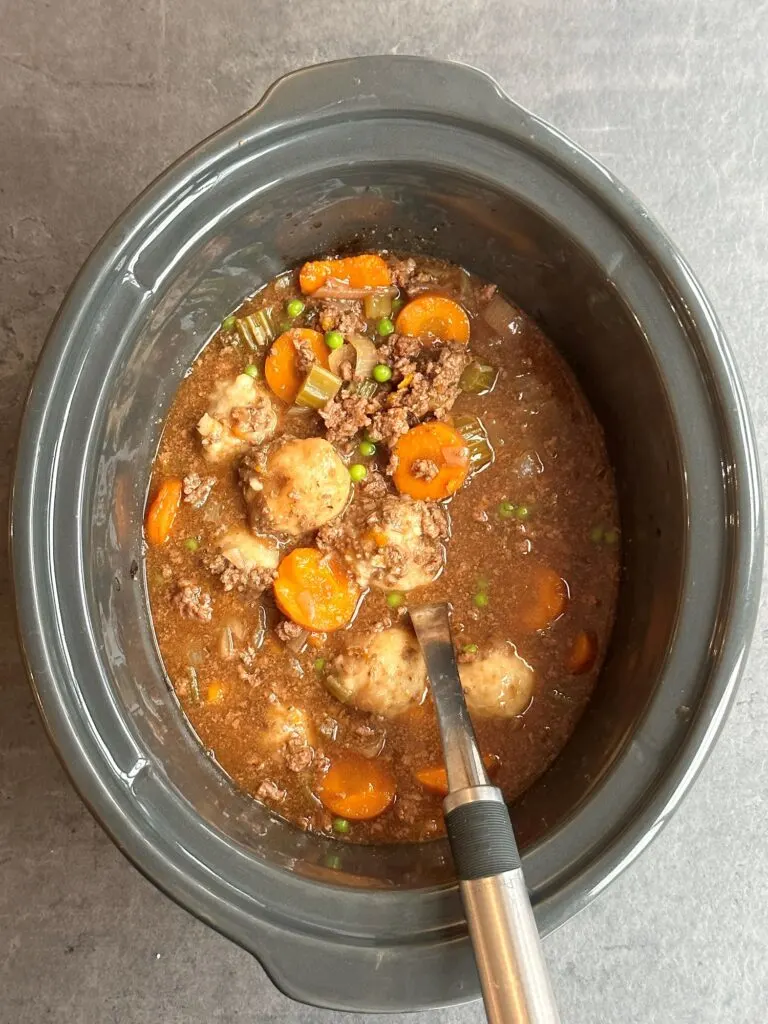 When everything's cooked, carefully remove the bay leaf. Add a cornflour mixture or beef gravy granules if your sauce needs thickening. If you decide to do this, I recommend removing the dumplings first to prevent breaking them apart.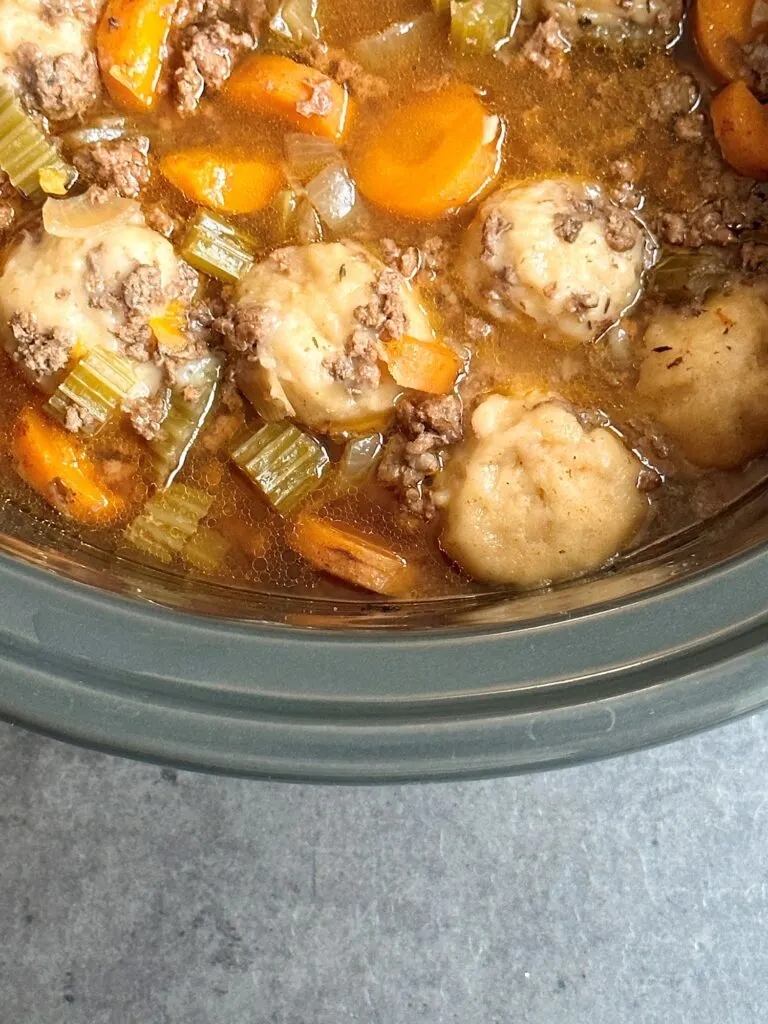 What To Serve With Slow Cooker Mince and Dumplings
The best part of slow cooker mince and dumplings is it's a standalone dish. However, some complementary sides can take it to the next level.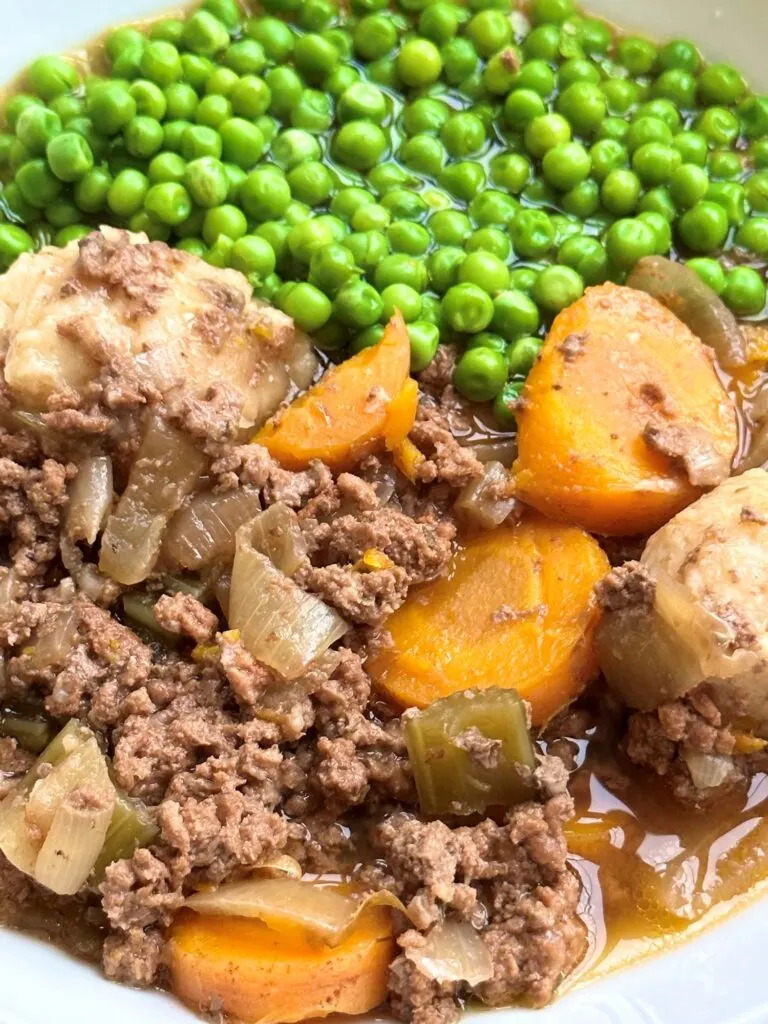 Serve it hot with a side of steamed vegetables for a burst of colour and extra nutrients. Mashed potatoes can provide a creamy counterpart to the dish's flavours.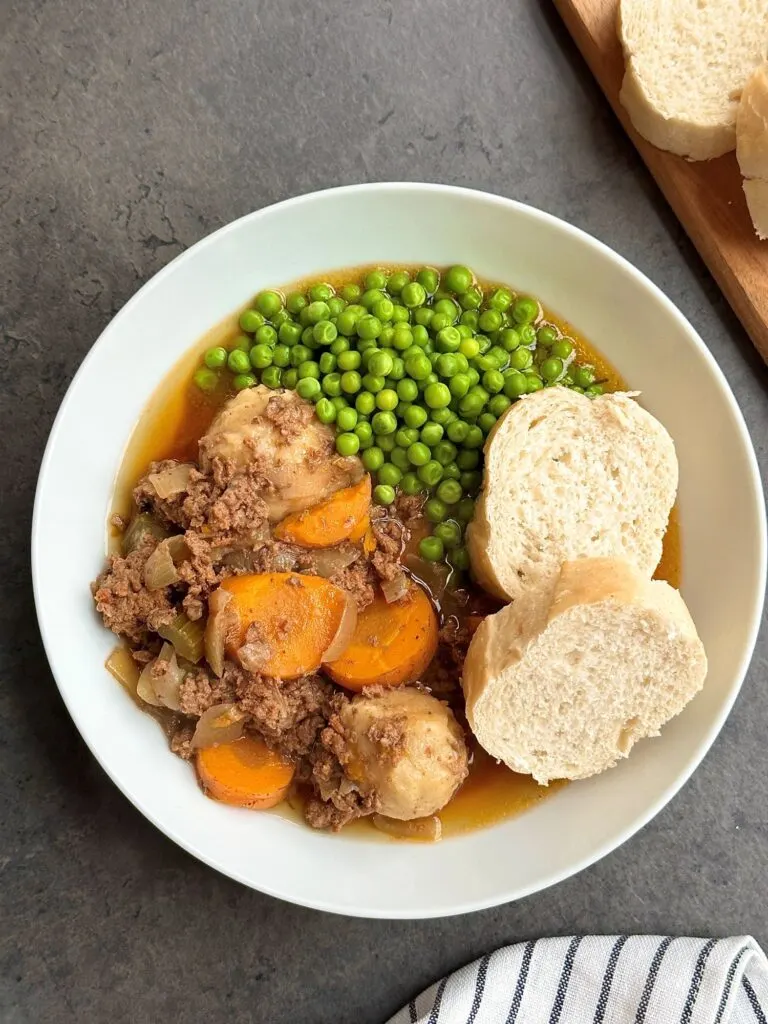 Or, opt for some crusty bread – perfect for soaking up that delicious sauce.
How To Store Slow Cooker Mince and Dumplings
Leftover mince and dumplings can be stored in an airtight container in the refrigerator for up to three days or frozen for up to three months. Thaw overnight in the refrigerator and reheat gently on the stove or microwave. Ensure it's piping hot before serving.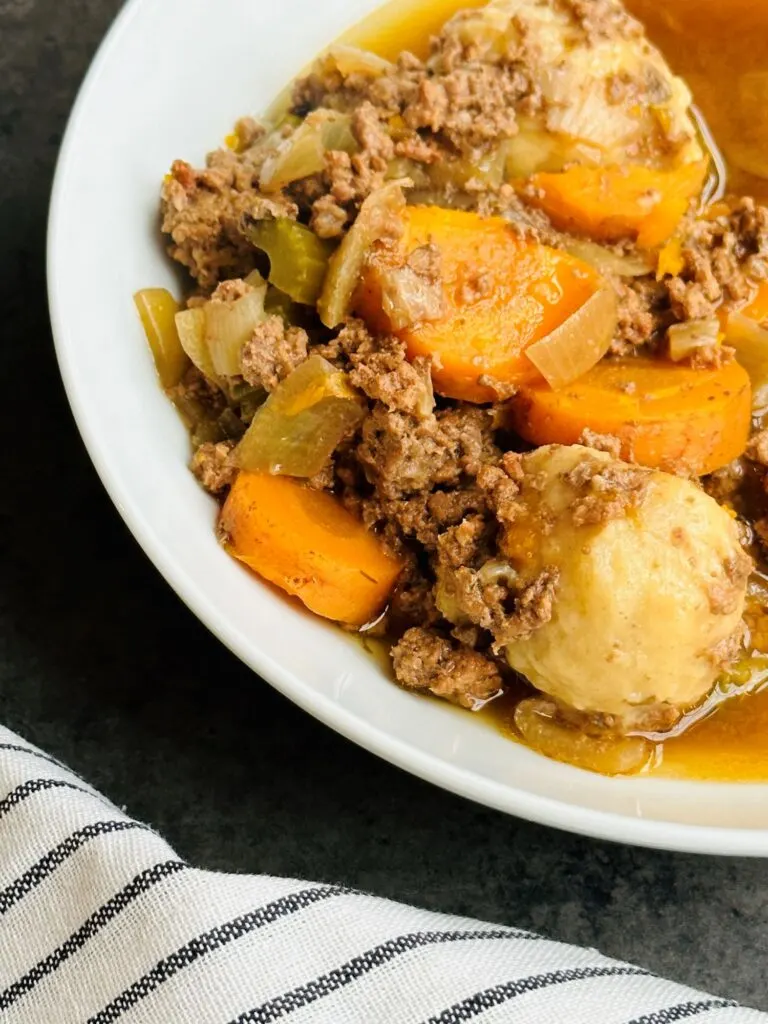 More Slow Cooker Recipes
You can make plenty of different meal types in a slow cooker, from cakes and bakes to stews and curries. Below are some more slow cooker mince recipes: