Have you ever tried air fryer steak? It's actually quite easy and the results are delicious. Using an air fryer is a great alternative to frying foods, with the opportunity to use less oil and in turn, less clean up!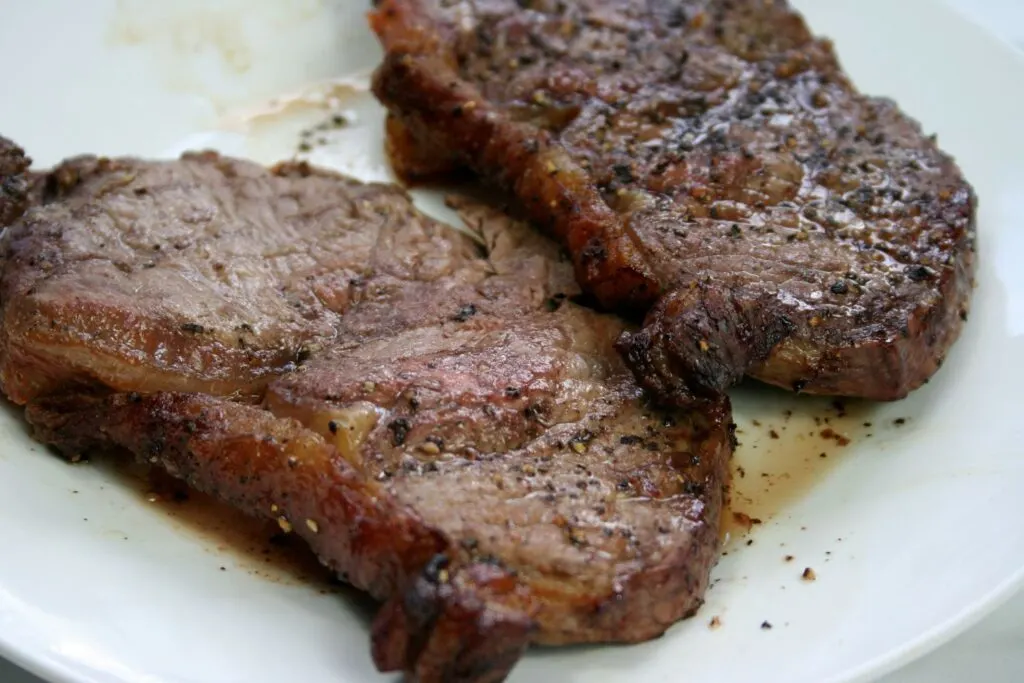 Why Use An Air Fryer To Cook Steak?
With plenty of options available to cook the perfect steak, why use an air fryer? There are many benefits to using an air fryer, not only is it a versatile appliance that can cook a variety of recipes, it can also make them with significantly less oil, or none at all.
When it is cooking, an air fryer won't blast out a load of heat, making the kitchen unbearably hot. It also won't be spitting out oil like when you cook steak in a frying pan (although I still love this method for cooking steak – see my section down below!)
But best of all, I love how you can pretty much leave the air fryer to do it's thing without having to hover over it like you do with a frying pan.
How To Cook Steak In An Air Fryer
When using an air fryer to cook steak I use the same step by step process as I do for other methods.
Leave the steak out of the fridge until it gets to room temperature, about 30 minutes.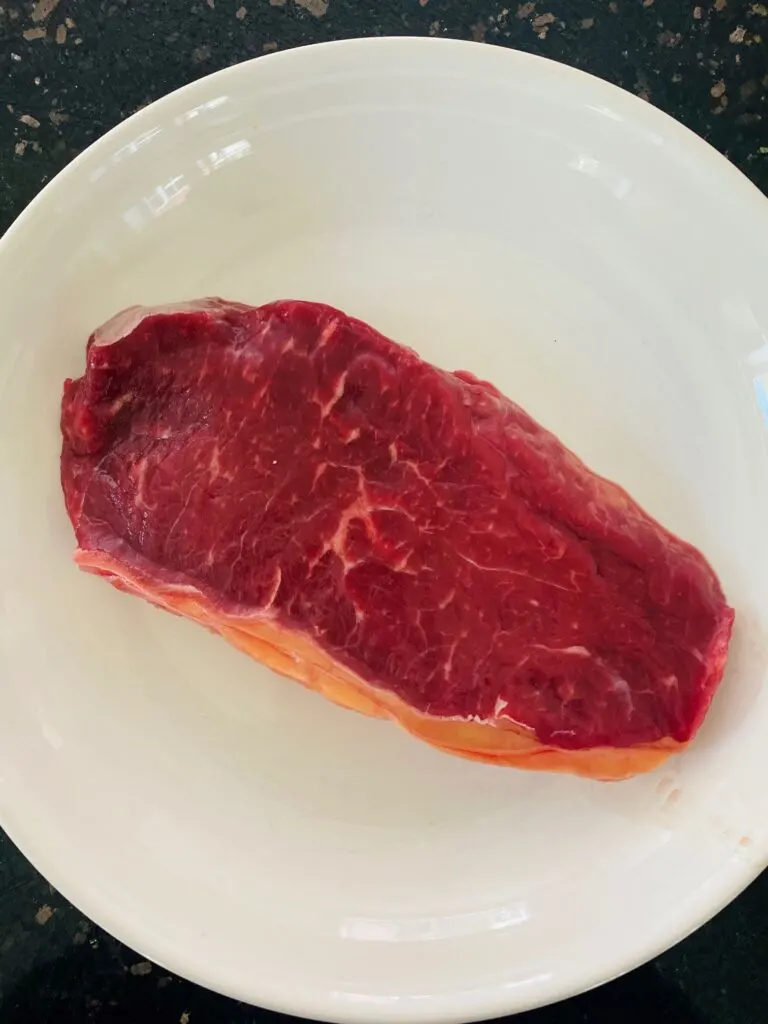 Optionally brush a little oil on each side and season it with your favourite blend – you can make your own seasoning mixture to go with it, or simply use a bit of salt and pepper.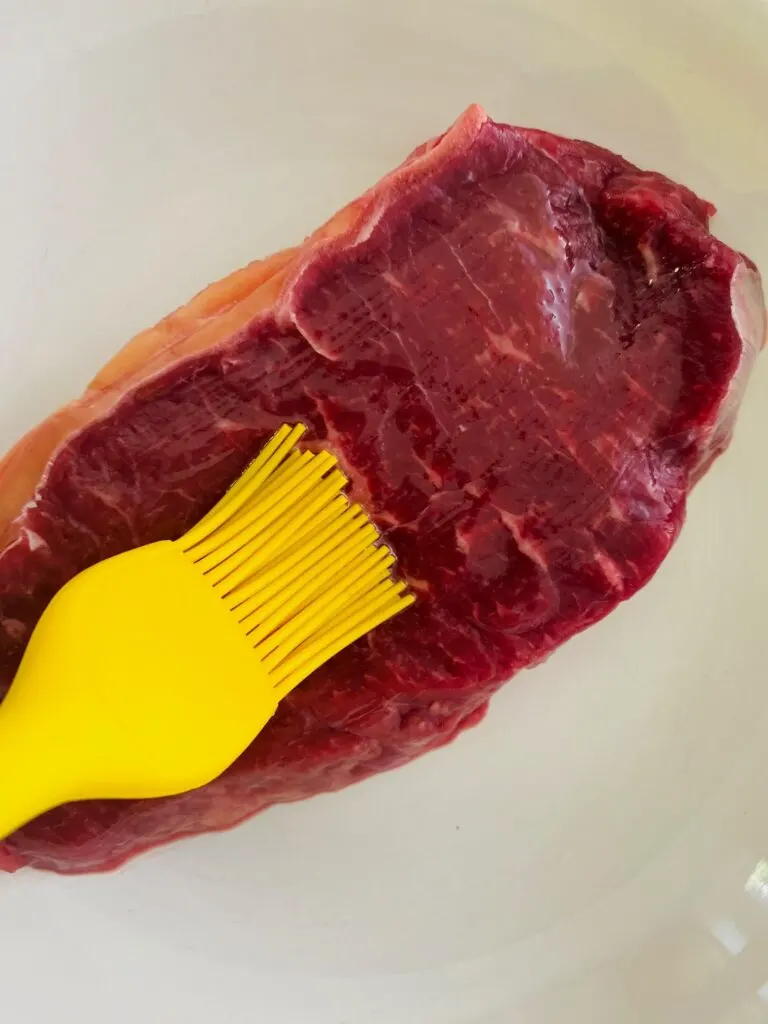 Preheat the air fryer to 200C for 5 minutes.
Place the steak in the air fryer – I like to use a trivet to raise it up from the base, but you can lay it directly on the air fryer basket.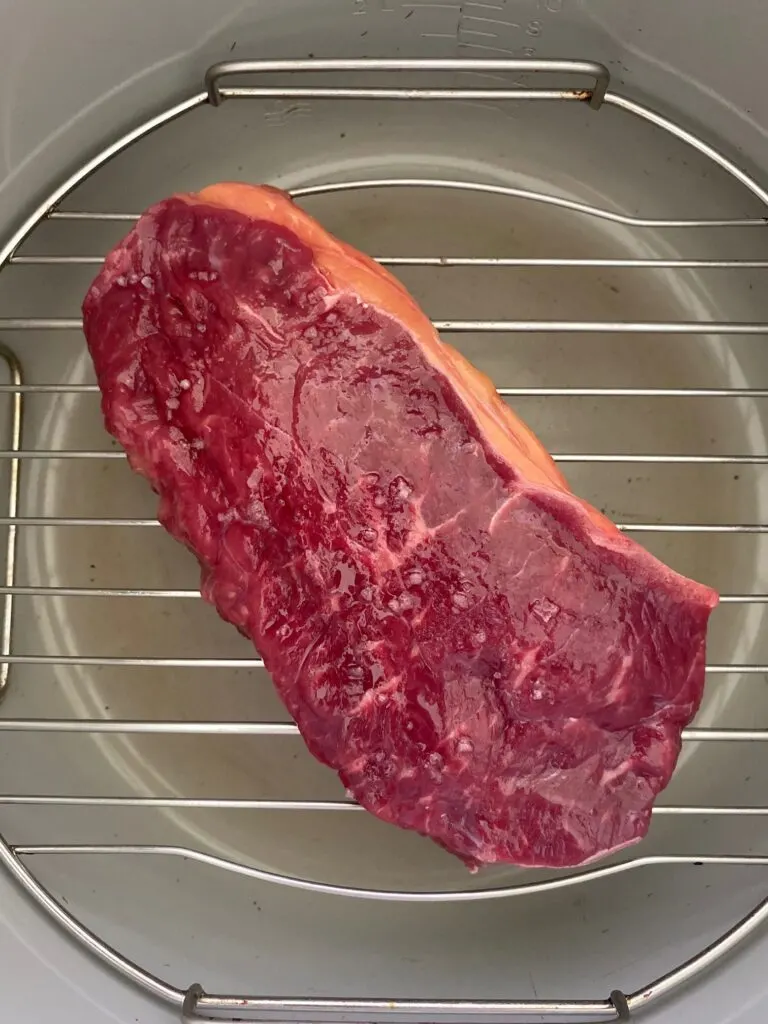 Set the air fryer off for your chosen time (see next section)
Half way through, using some tongs, turn the steak over.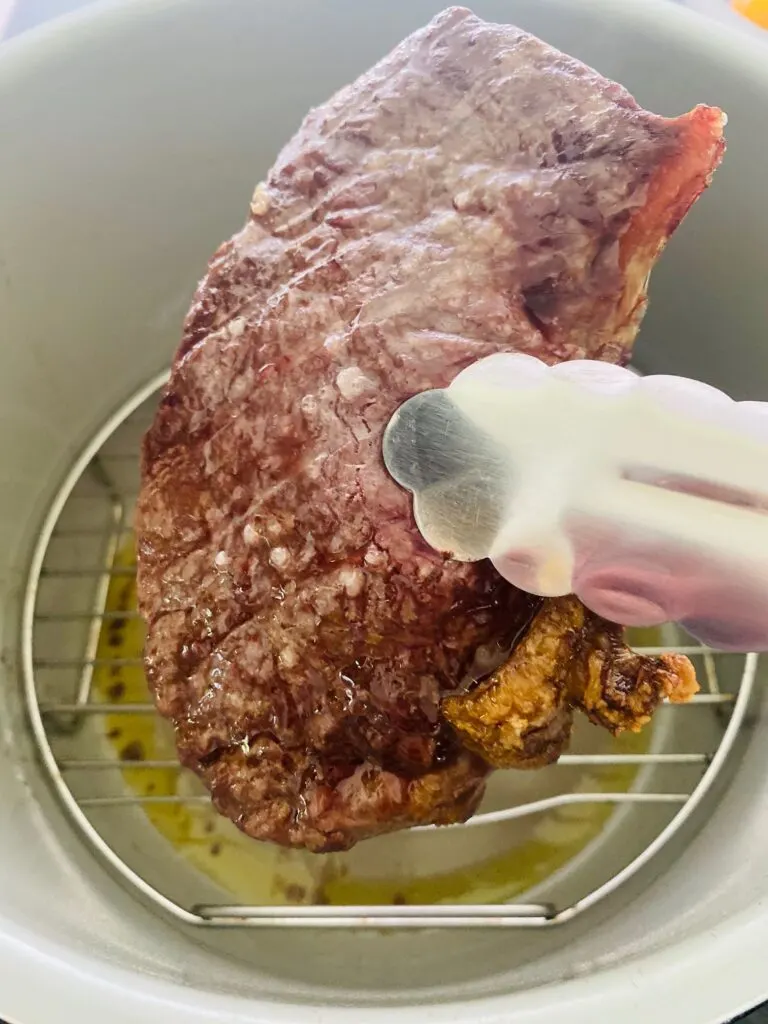 Check the steak is cooked to your liking and remove it from the air fryer. Leave it to rest for at least 5 minutes.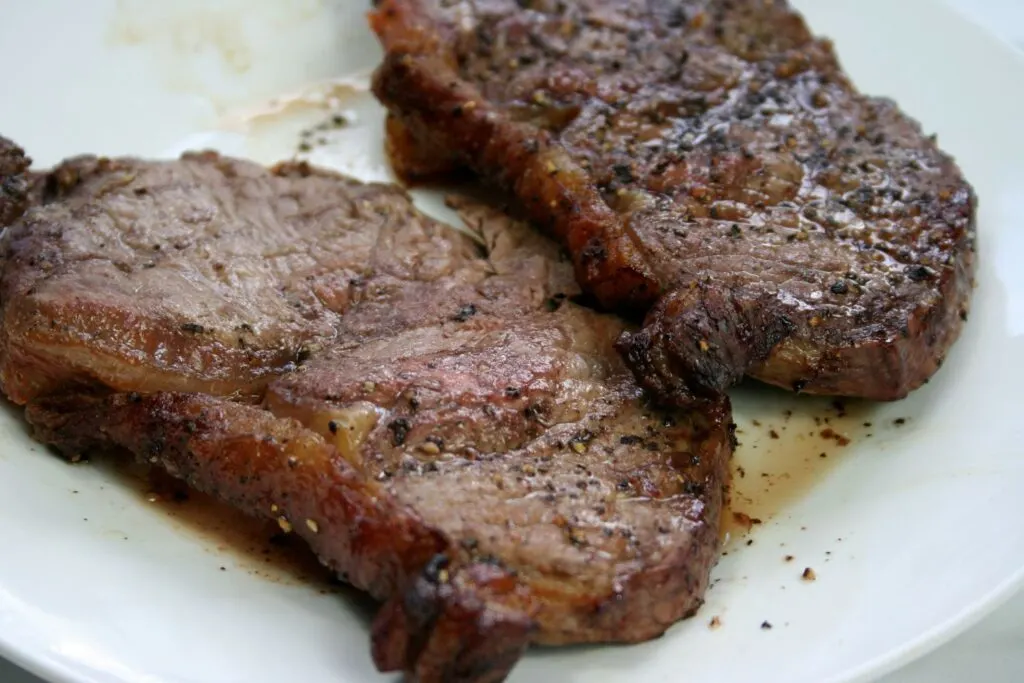 Serve with your favourite steak sides, cover with a steak sauce or garlic butter.
How Long To Cook Steak In An Air Fryer
As long as you preheat your air fryer, the same as you would when grilling or frying a steak, you can just follow similar steak cooking times.
These times are assuming an approximate steak thickness of around 2cm, for larger steaks you might need to cook it for longer.
Medium Rare – 3 to 4 minutes on each side
Medium – 4 to 5 minutes on each side
Well Done – 5 to 6 minutes on each side
This is a sirloin steak cooked for 4 minutes on each side at 200C (preheated for 5 minutes):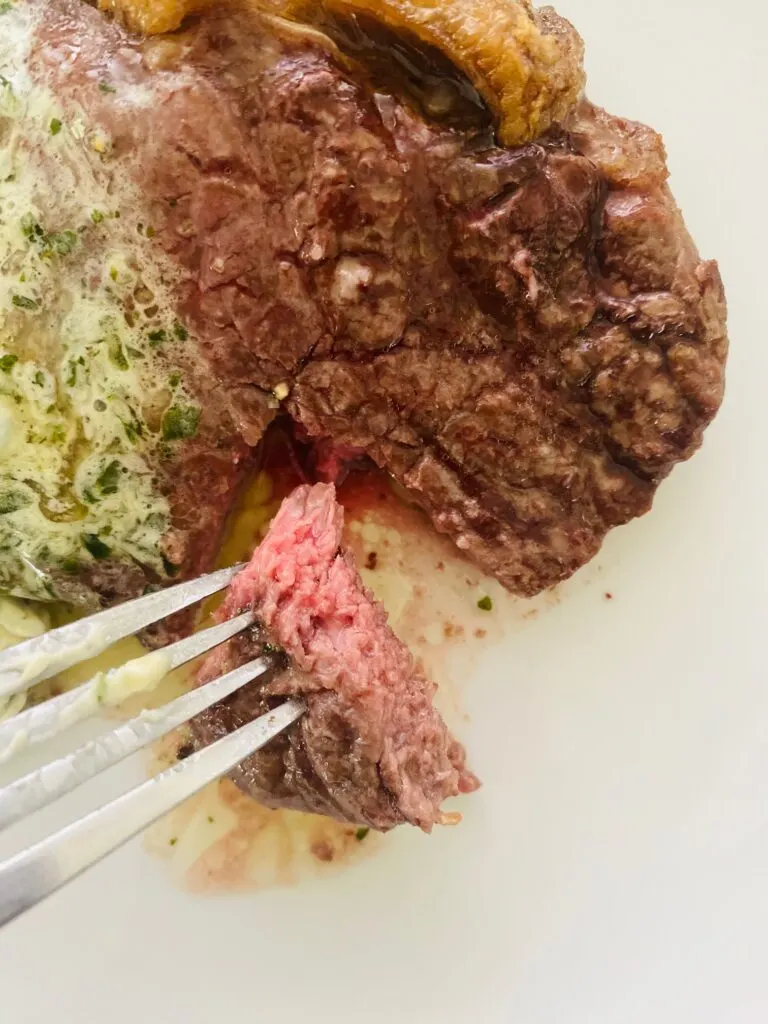 Is An Air Fryer The Best Way To Cook A Steak?
It comes down to personal taste, but pan-frying a steak will always be the best way for me. Don't get me wrong, the results are also great in an air fryer, but nothing quite beats that smoky, charred exterior you get when you pan-fry a steak!
If you want to reduce your oil consumption, the air fryer method might be a good solution.