Are you looking for an easy, no-fuss way to enjoy a delicious plate of penne pasta cooked in tomato sauce?
Look no further than the pressure cooker function of your Ninja Foodi – or any other multi-cooker.
All you need is some dried penne pasta, a jar of tomato pasta sauce, and a few other basic ingredients, and you'll have a warm meal that's ready in no time.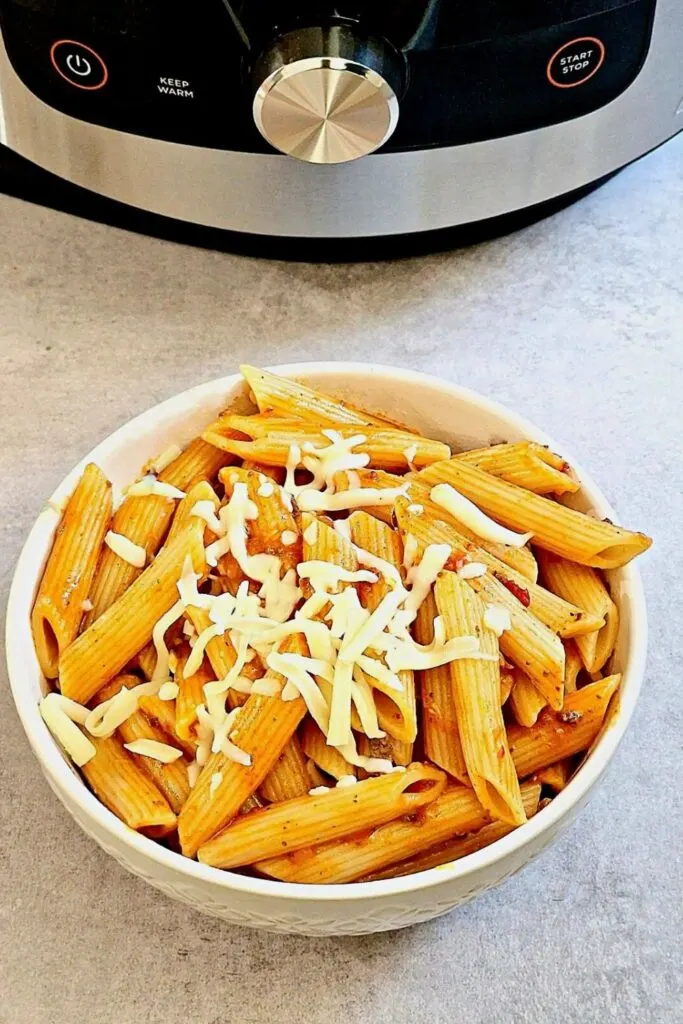 How To Cook Pasta In A Pressure Cooker
Cooking pasta in a pressure cooker is a great way to have your favourite dish on the table fast, without worrying about watching over a boiling pot of water.
The process is simple—all you need to do is combine the ingredients below inside the pot, seal the lid, and let the machine do all the work!
Note: for more condensed instructions or to print this recipe out, please head down to the recipe card at the bottom.
Here's what you need: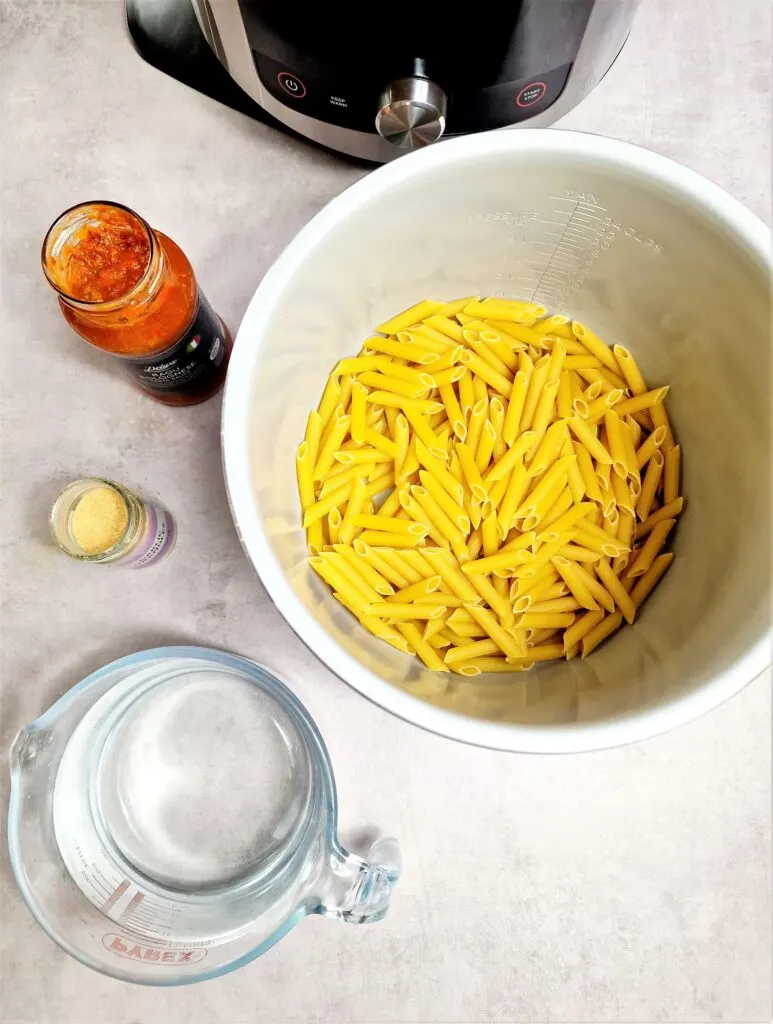 1 tbsp olive oil
1L of water (or you can use 1L of stock for extra flavour)
400g of pasta sauce (I used a readymade jar)
1 tsp garlic powder (optional – depending on the flavour of your pasta sauce, you can leave this out or use some mixed dried herbs instead)
500g dried penne pasta
If you want to make less, make sure you reduce the liquid. So, for example, if you wanted to make 400g of dried pasta, reduce the water volume to 800 ml.
Making it:
Add the water, olive oil, pasta sauce and garlic powder straight to the Ninja Foodi pot and stir everything together.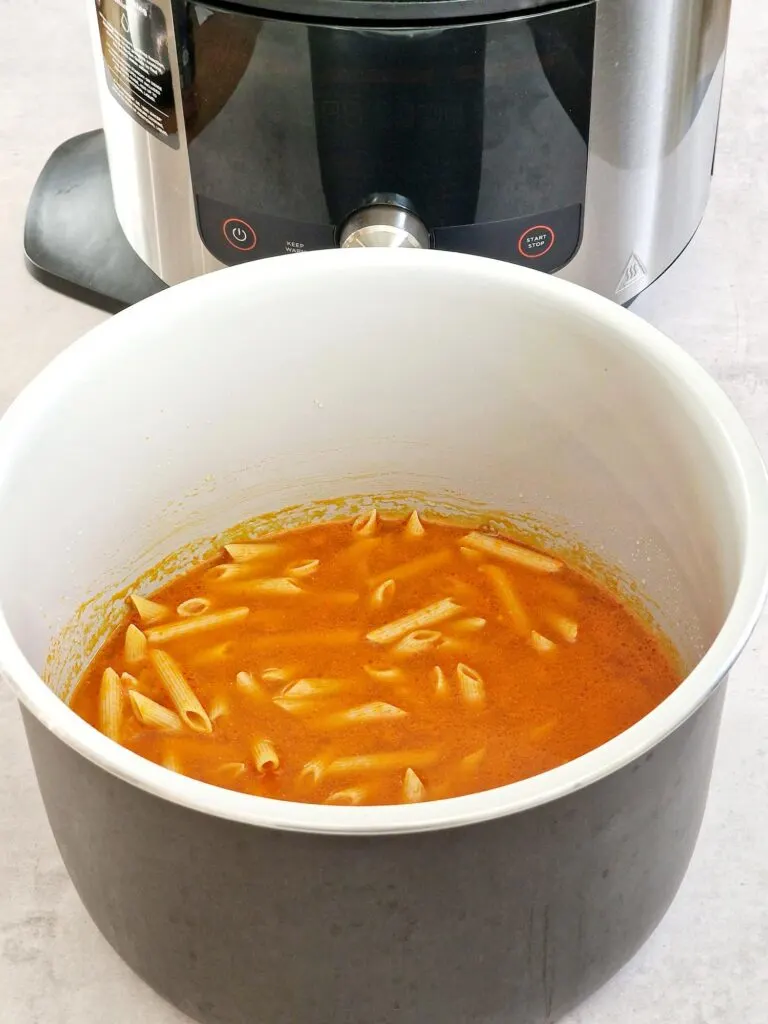 Add the dried pasta and submerge it into the liquid. Don't worry if a few bits of pasta poke out.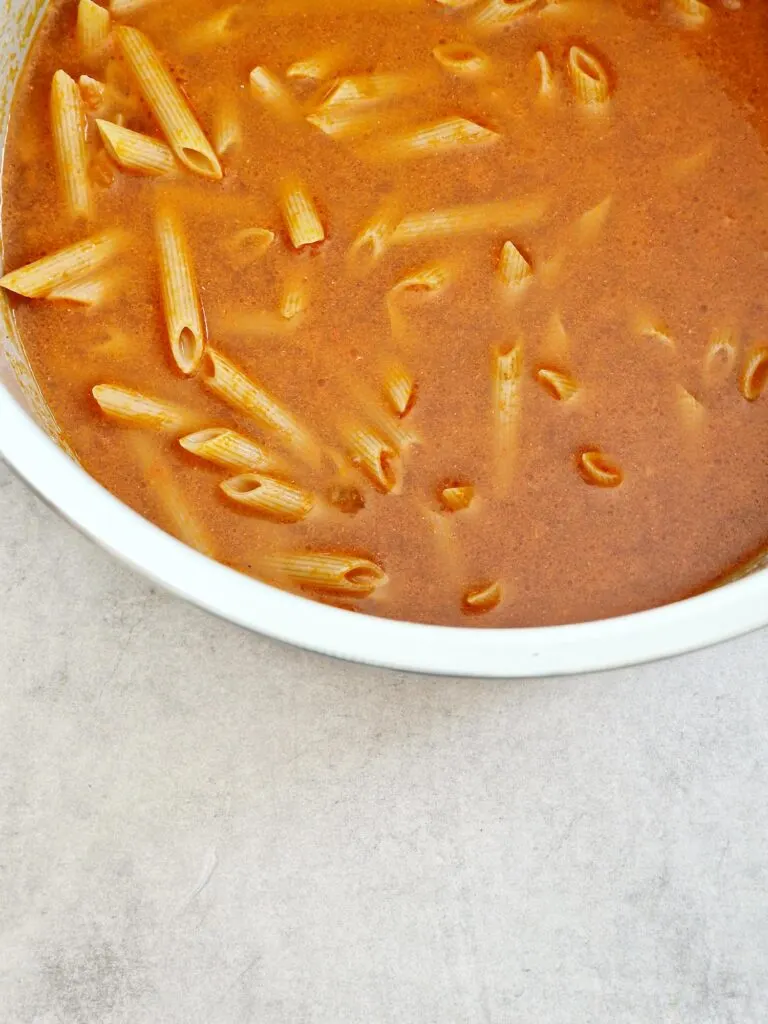 Place the pressure cooker lid on the Ninja Foodi (or if you use a Smartlid model, slide to the pressure cooking mode).
Ensure that the valve is set to SEAL and set the pressure cooker off on high pressure for 5 minutes. You will quickly release it at the end, so either set it here if your pressure cooker has that function or be ready to do it at the end of the 5 minutes.
The pressure cooker will take about 10 minutes to come to pressure.
Once the cooking has finished, carefully unlock and remove the lid from your machine—as hot steam may escape from inside.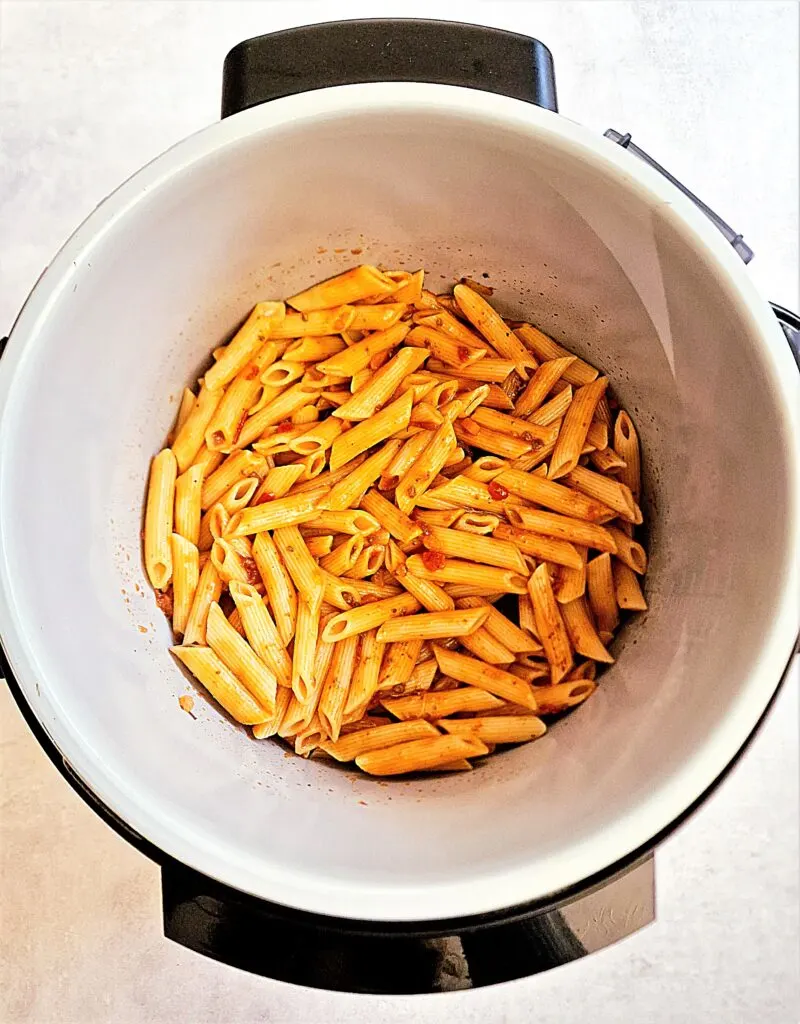 Using a wooden spoon or spatula, stir together the ingredients until everything is evenly distributed throughout the pot.
Optionally sprinkle with grated cheese.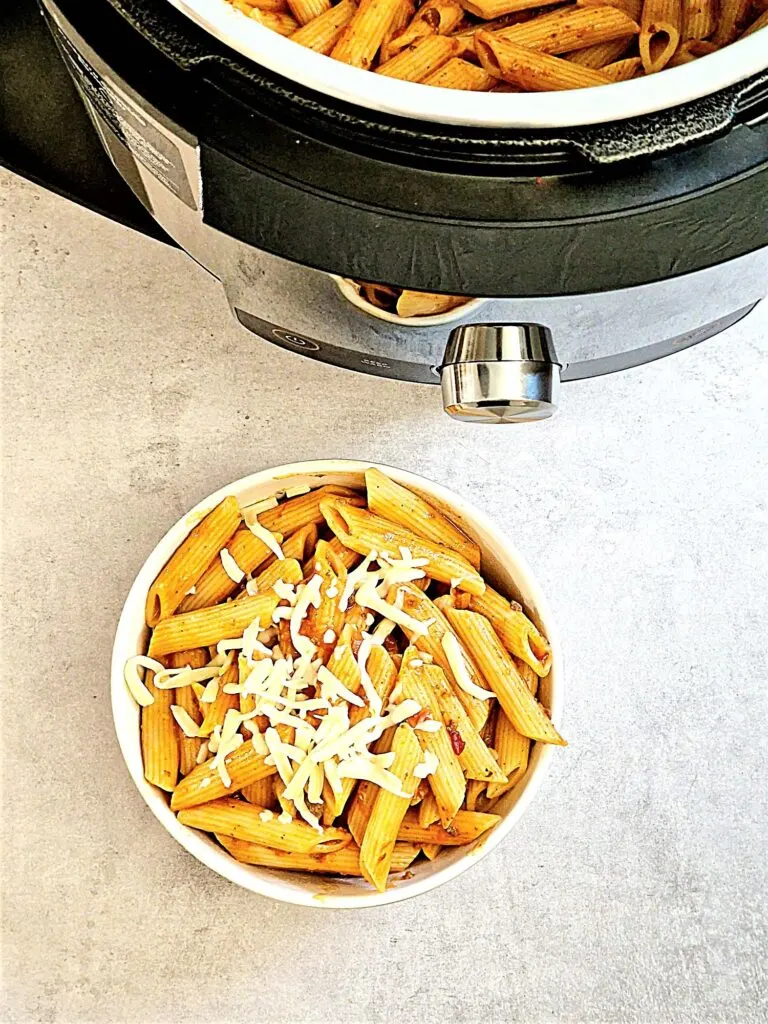 When I make this recipe, as I make more pasta than we need, I save some for lunch the next day. Just leave it to cool and then cover it and place it in the fridge.
I hope you enjoyed this Ninja Foodi Pasta recipe! Let me know in the comments if you make it 🙂
Do you want more Ninja Foodi Recipes? Check out some more inspiration here.