Did you know it's easy to make croutons in an air fryer?
Use any bread, pick your favourite seasoning, and you'll soon be enjoying your favourite soup or salad with some tasty air fryer croutons.
Read on to discover how I made them!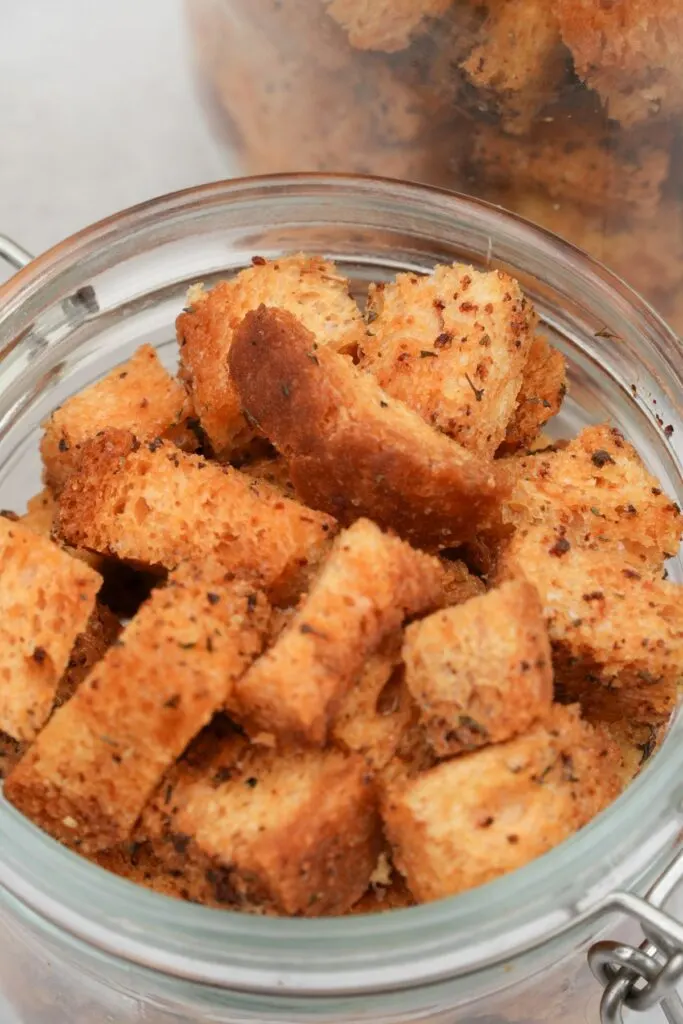 How To Make Croutons In An Air Fryer
Making croutons is a great way to use up bread that isn't quite fresh enough for a sandwich. The recipe below used 5 slices of bread; you can use as many as you have available.
What You Need For Air Fryer Croutons
Sliced bread: I used 5 slices of bloomer bread, but you can use any bread you have.
Olive oil: I used two to three tablespoons; use enough to cover the cubed bread lightly.
Seasoning: I used 1 tsp each of dried mixed herbs and garlic granules. I also added 1/2 tsp of salt.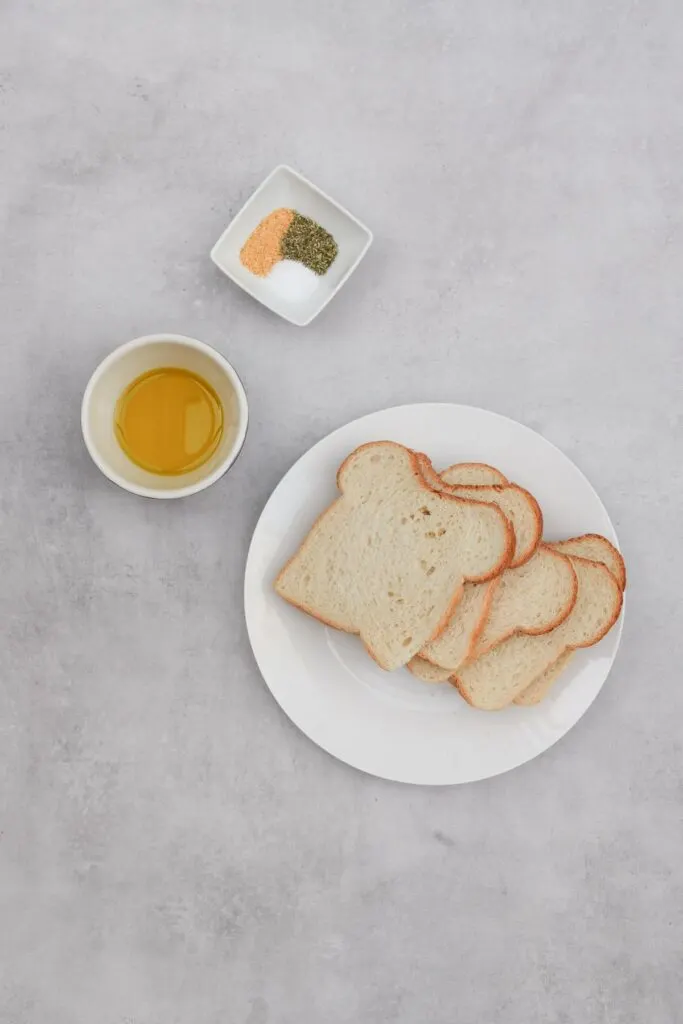 Preparing Croutons For The Air Fryer
Start by cutting or tearing the bread into cubes for a more rustic texture. I aimed for about 1.5 cm cubed, but they don't have to be exact – just keep an eye on them when you are air frying, as different sizes will cook at different speeds. Transfer the chopped bread to a bowl.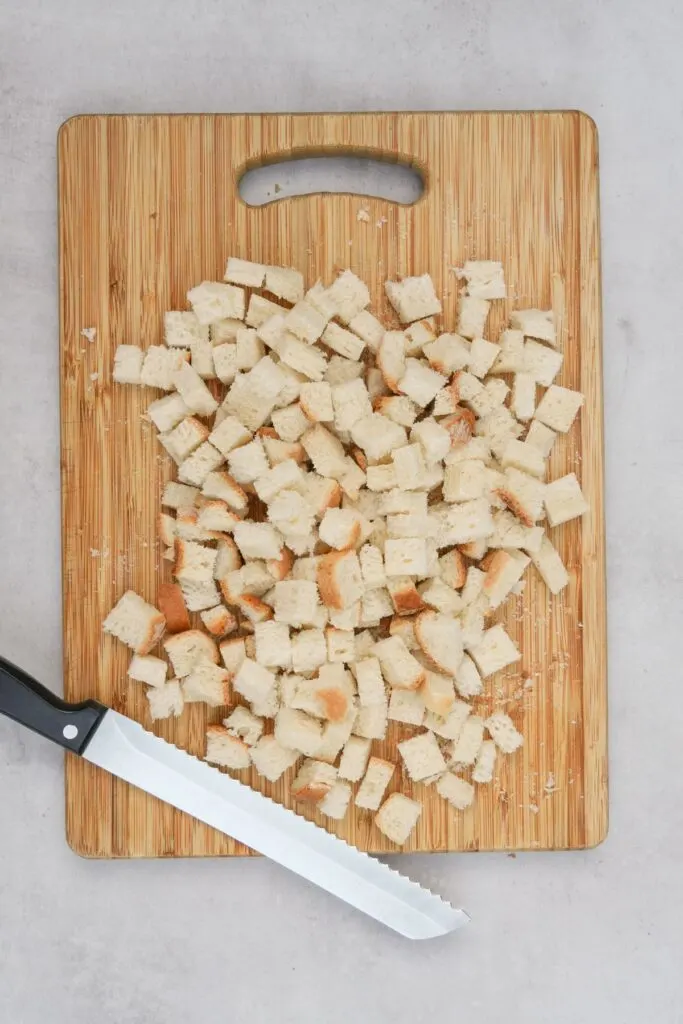 Next, drizzle the olive oil over the cubed bread and toss to cover as many croutons as possible. Then, mix the seasonings together and sprinkle over the croutons until they are all covered.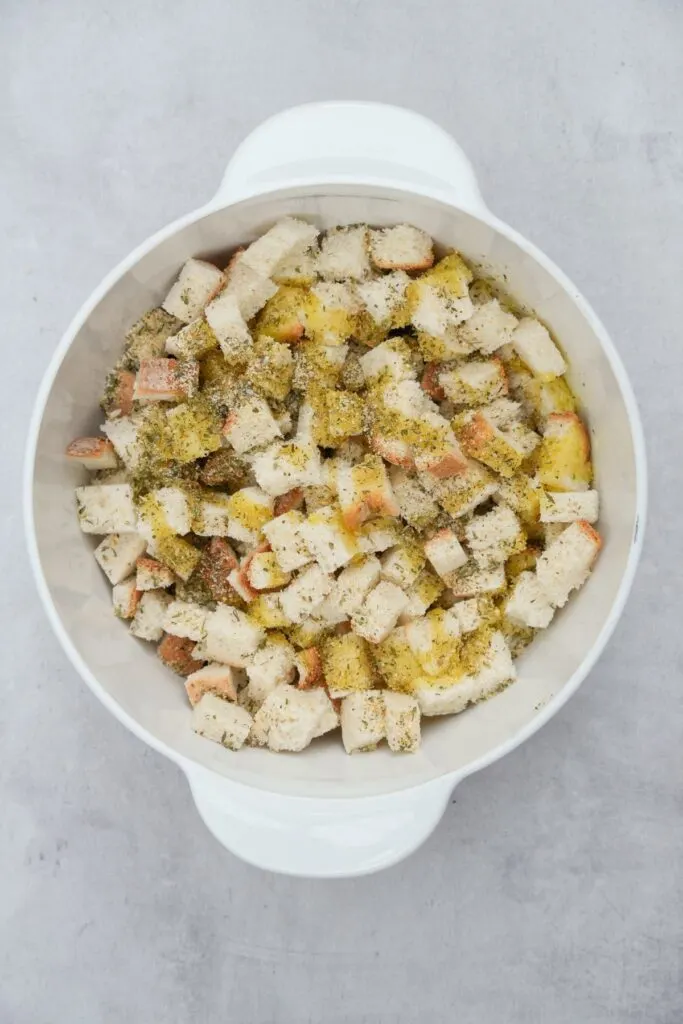 Transfer the croutons to the air fryer basket and set off at 180°C for 10 minutes.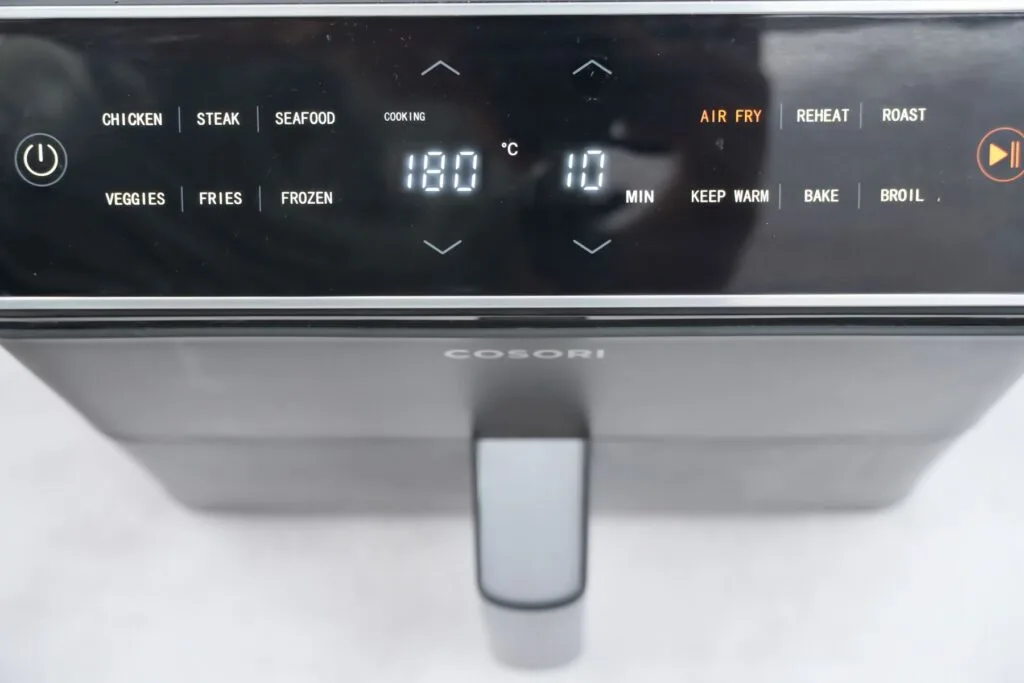 Shake the air fryer halfway through. If you are air frying lots of croutons at once or have a small air fryer, you might need to do them in batches, or they won't crisp up all over.
At the end of the air frying time, check that the croutons are crispy enough; they will be crunchy like well-done toast.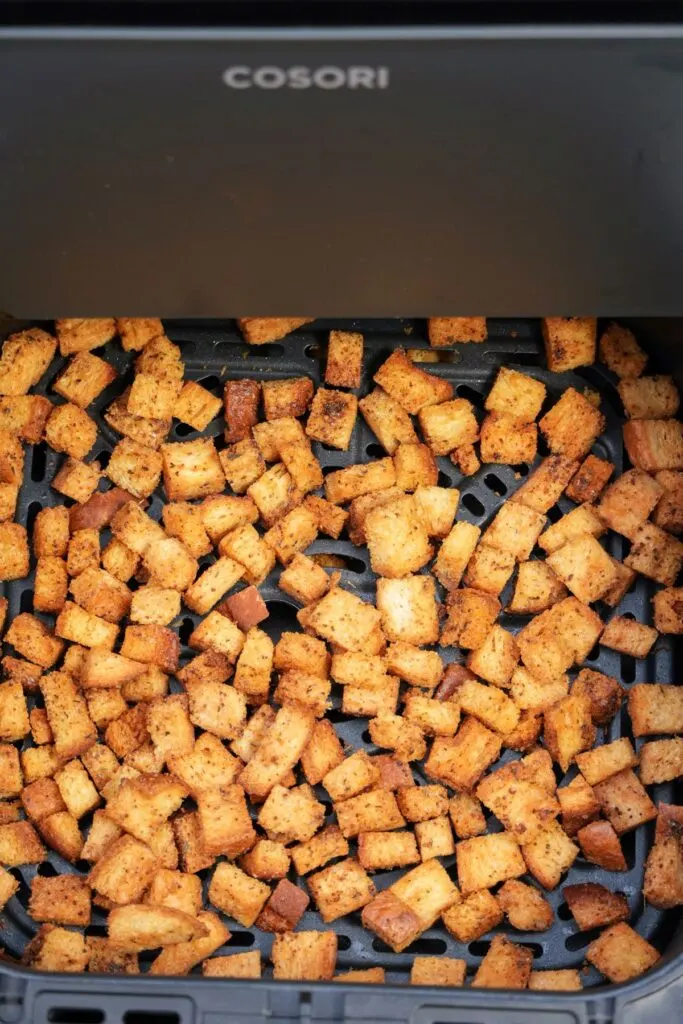 Once they have cooled down, transfer them to a suitable storage container and use them when needed.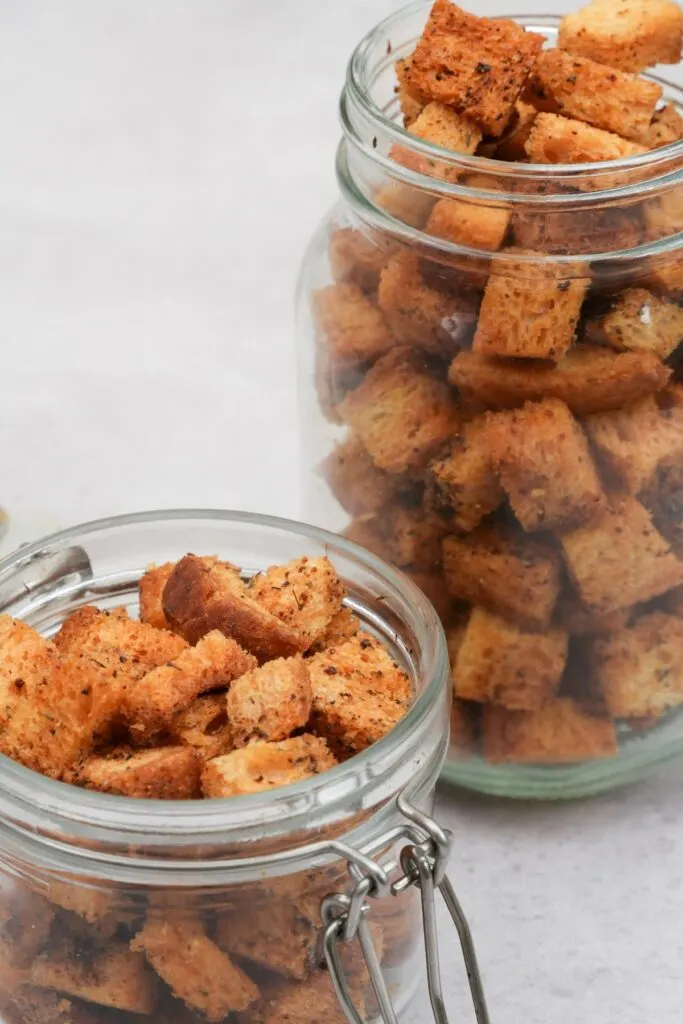 I hope you enjoyed these air fryer croutons – let me know in the comments if you end up making them! You can also join my air fryer recipe group on Facebook to share your favourite air fryer recipes.
FAQ: Air Fryer Croutons
Why Are My Croutons Not Crispy?
Croutons need enough space to crisp up all over. Try not to overfill the air fryer basket, and remember to shake it at least once during the air fryer cooking time.
How Long Do Air Fryer Croutons Last?
Homemade croutons should last in an air-tight container for about 1 week. The drier and crispier they are, the longer they will last.