Using an air fryer to bake soda bread is the perfect alternative to using an oven.
Soda bread has a light and almost cake-like texture; best of all, minimal preparation work is required!
Read on to discover how easy it is to make air fryer soda bread.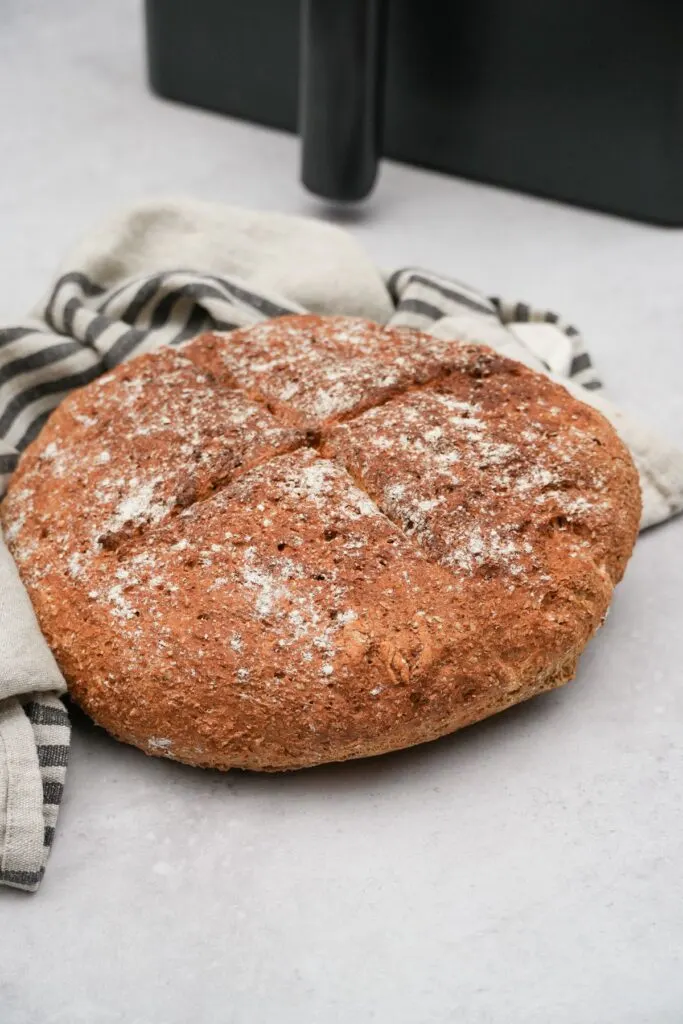 How To Make Air Fryer Soda Bread
Soda bread in an air fryer is really simple. I made this in a Cosori Dual Blaze air fryer, but it can be made in other air fryer models.
What You Need For Soda Bread
500g wholemeal flour
1.5 tsp. bicarbonate of soda
1.5 tsp. salt
500ml buttermilk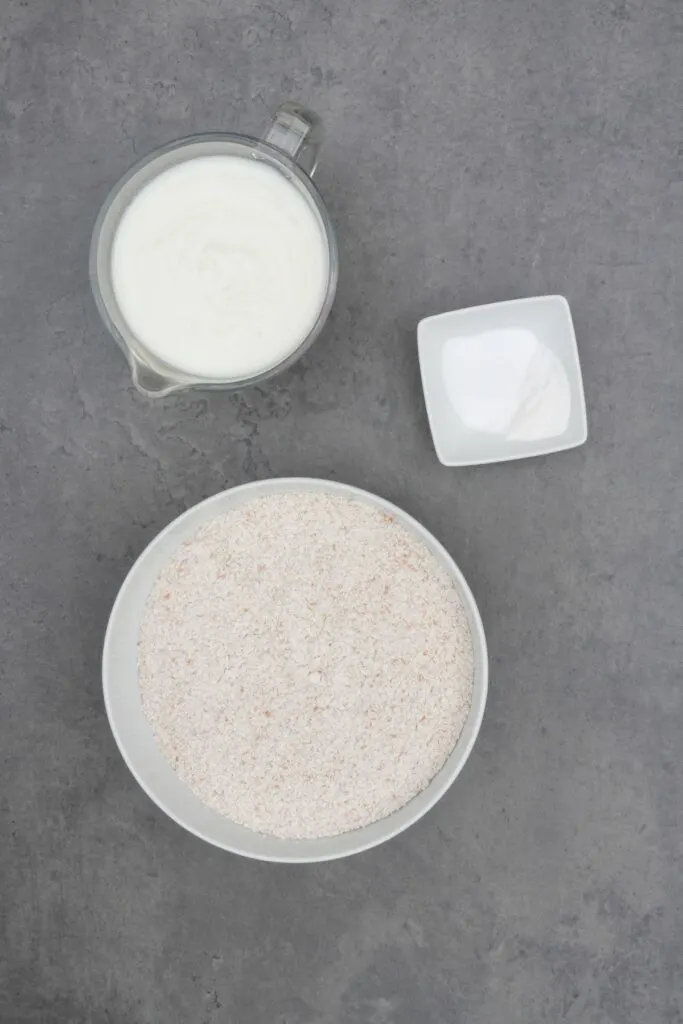 Preparing Soda Bread Dough
Start by mixing the dry ingredients together. Sift the flour, salt, and bicarbonate of soda in a large mixing bowl.
Next, make a well in the middle of the dry mixture.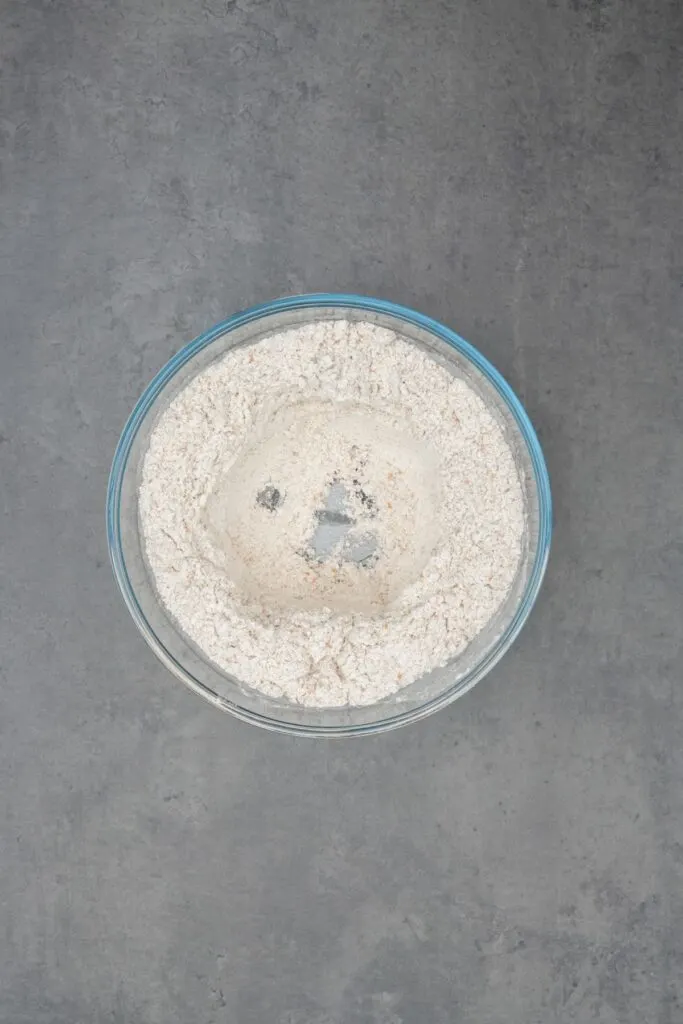 Slowly pour the buttermilk into the centre of the well.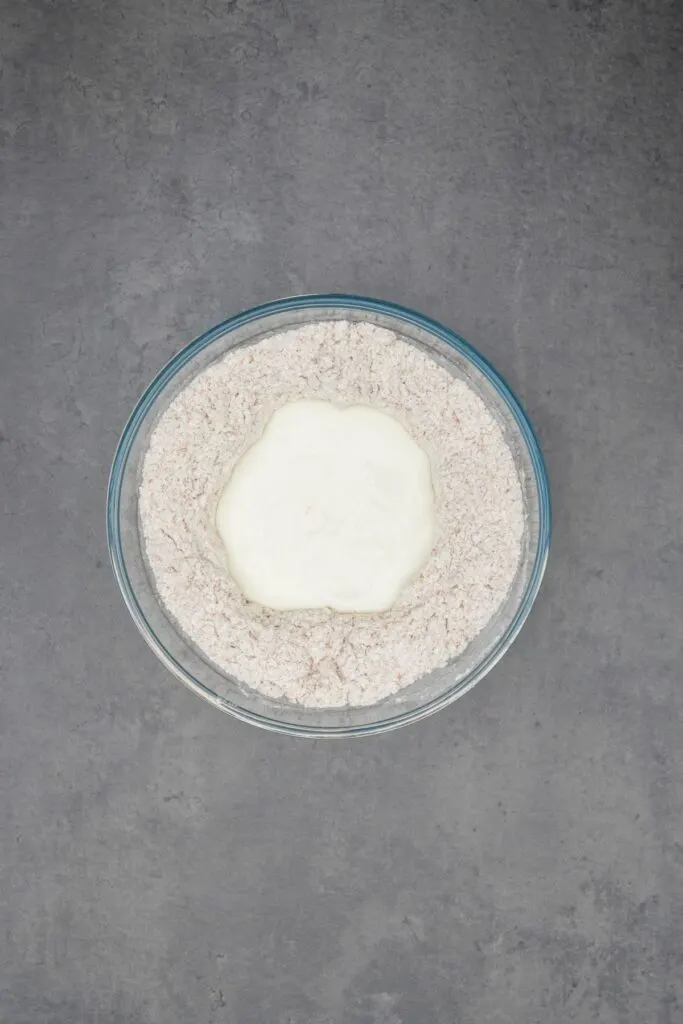 Using your hands, mix everything together until a soft dough forms. The dough should be a little bit sticky to the touch. If it is too dry, add a little bit of buttermilk, but don't overwork the dough. Form the dough into a ball.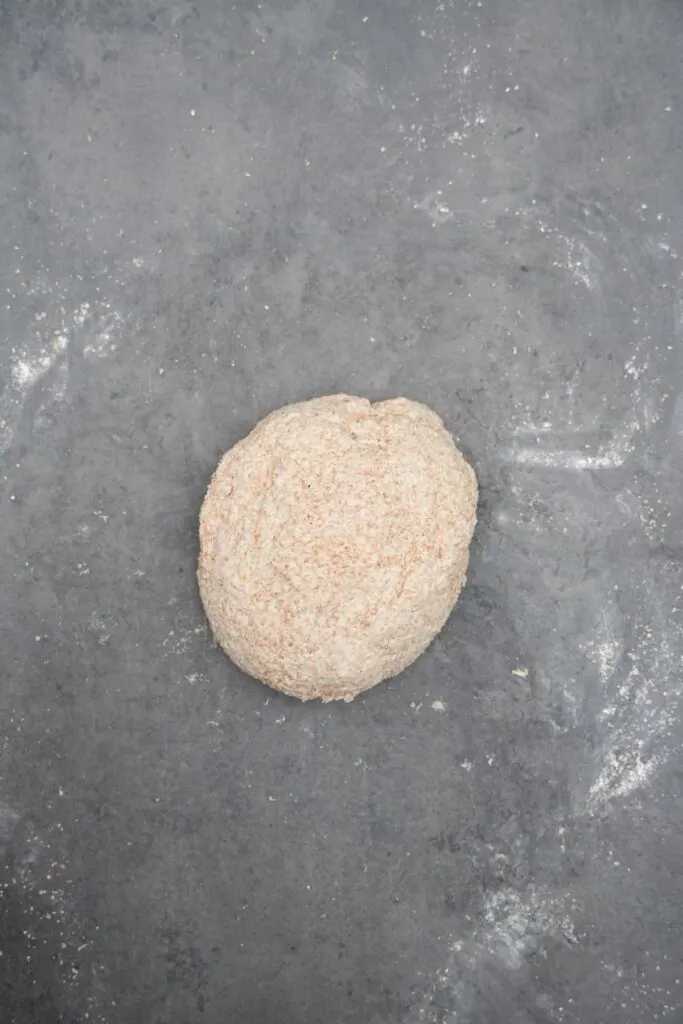 Transfer the dough to the air fryer basket, placing it on some baking paper.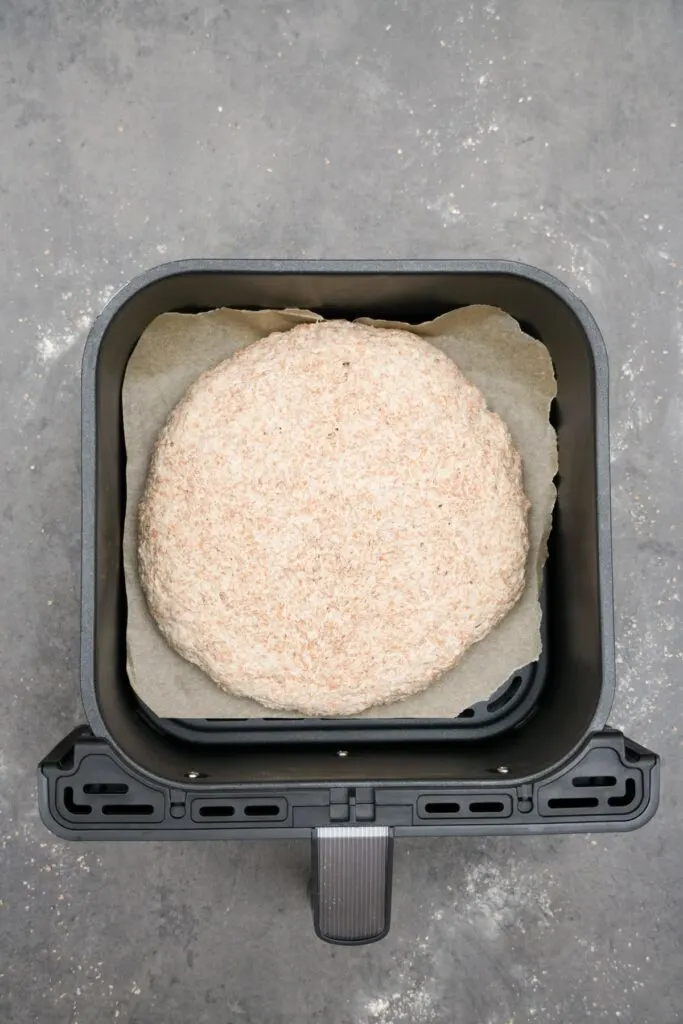 Flatten the dough down and score two lines across the top with a sharp knife, about 1cm deep.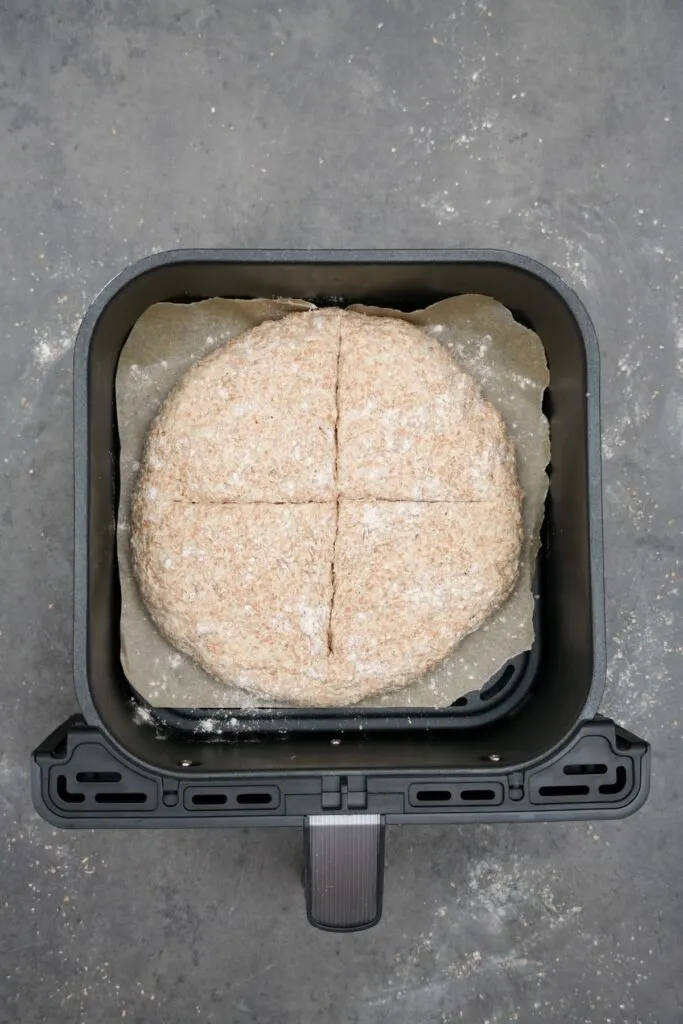 Return the basket to the air fryer and set it off at 180°C for 30 to 35 minutes.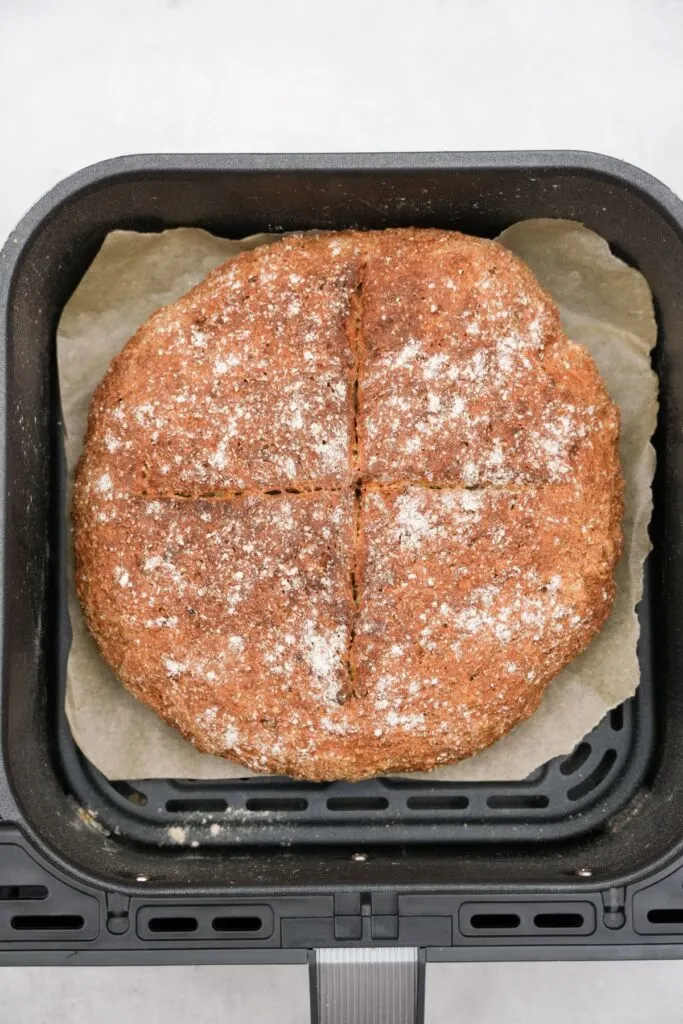 The soda bread is ready when it is brown, also turn the loaf over and gently tap the bottom; it should sound hollow if it is ready. If it isn't, return it to the air fryer basket for a few more minutes.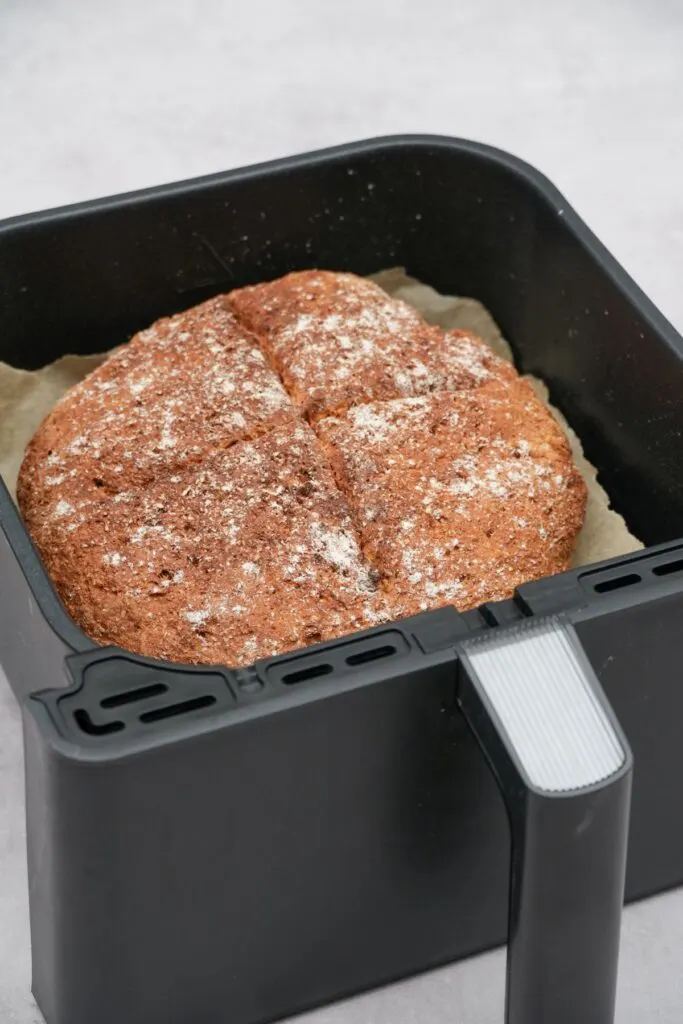 Remove the soda bread from the air fryer basket and let it cool for a short while before slicing it.
I hope you enjoy this air fryer soda bread recipe. Let me know in the comments if you end up making it!
More Air Fryer Baking Recipes
Are you looking for more baking recipes you can cook in your air fryer? Check out some of these for inspiration!