If you love the sweet and sticky flavours of caramelised pineapple but don't want to fry it, using an air fryer is the way to go.
The air fryer heat helps create a delicious, crisp exterior while keeping the inside soft and juicy.
This easy air fryer pineapple recipe takes less than 15 minutes and is the perfect tasty side dish or sweet snack.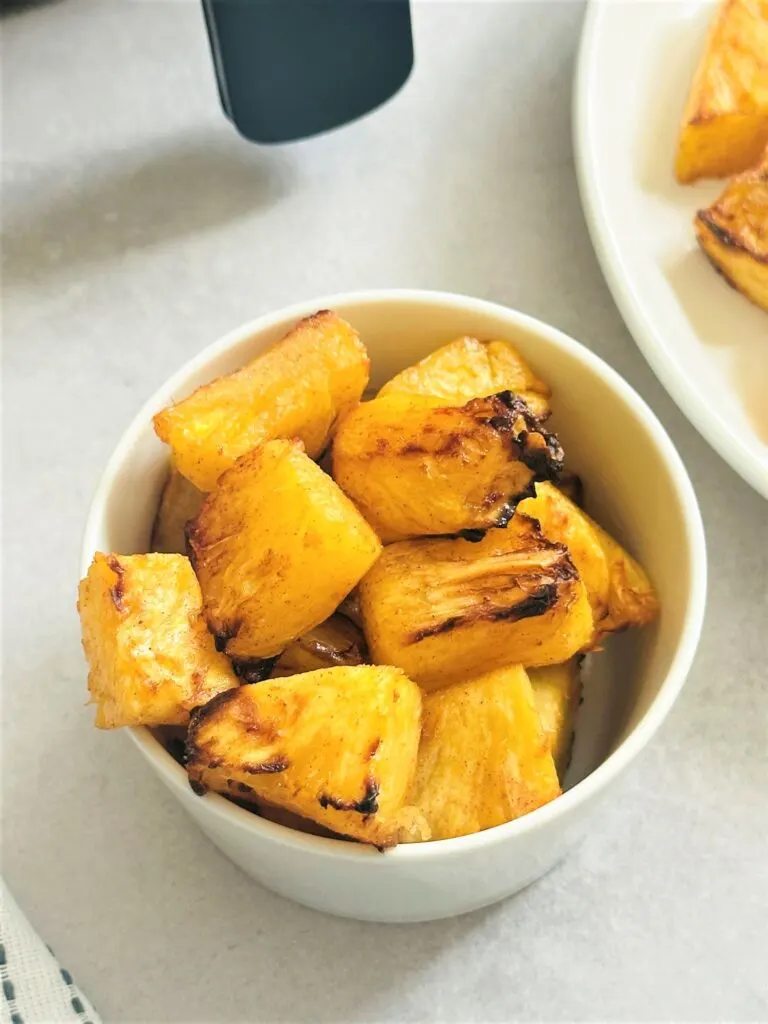 What You Need
The ingredients listed below are enough for about two servings. Feel free to scale up or down accordingly.
For more concise instructions and to print out the recipe card, please head to the bottom of the post.
425g tin of pineapple chunks (drained if using canned) or fresh pineapple, skin removed and cut into chunks
2 tbsp. butter (melted)
2 tbsp. maple syrup
1 tsp. ground cinnamon
Air fryer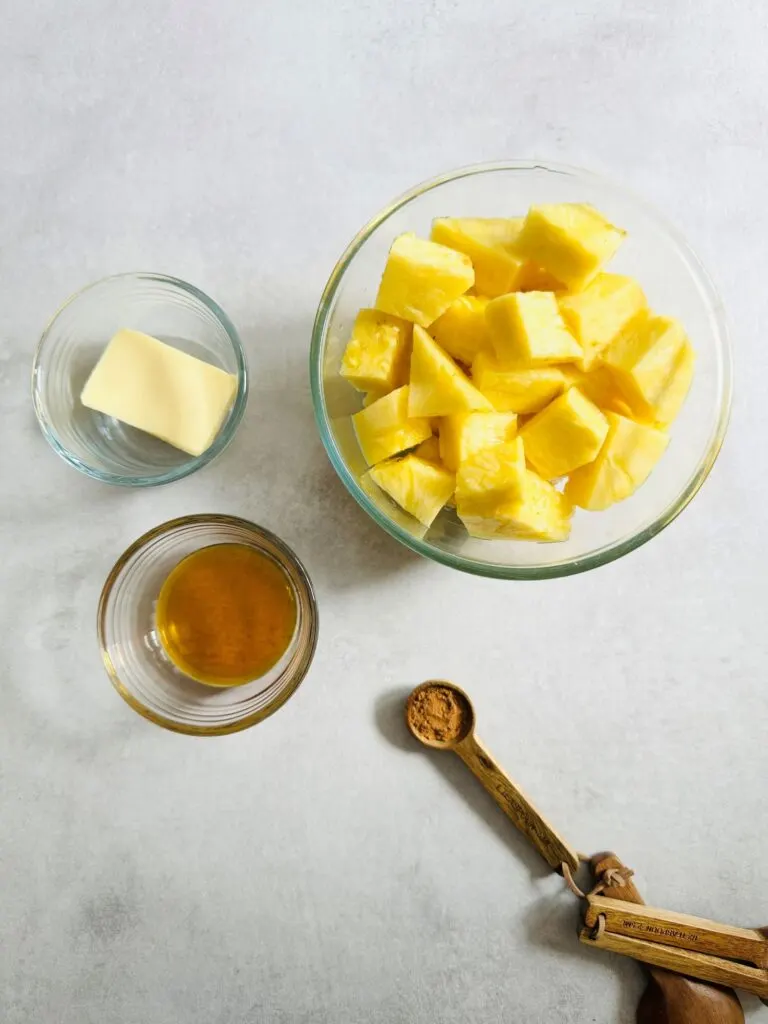 Making It
Drain the pineapple chunks if using canned. If using fresh, peel, core, and chop into chunks.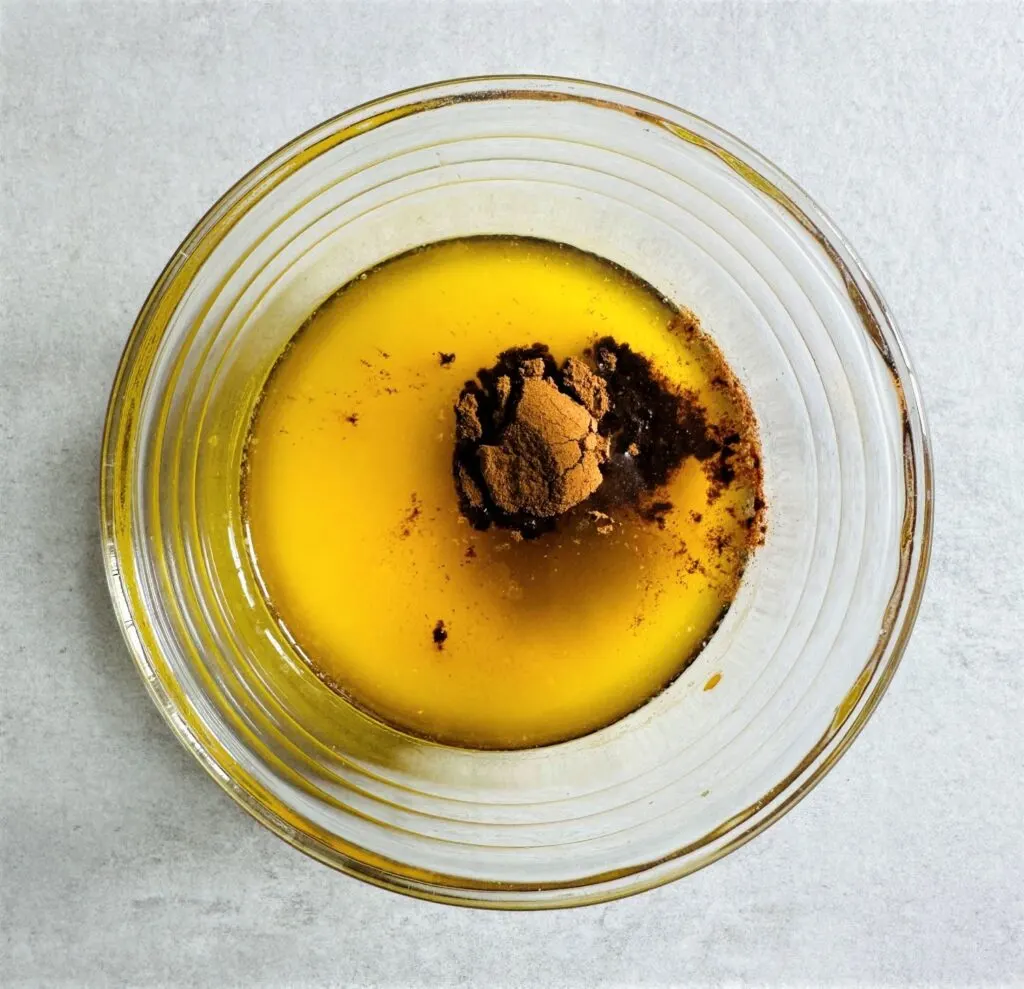 Then, add the melted butter, cinnamon, and maple syrup to a bowl and mix together.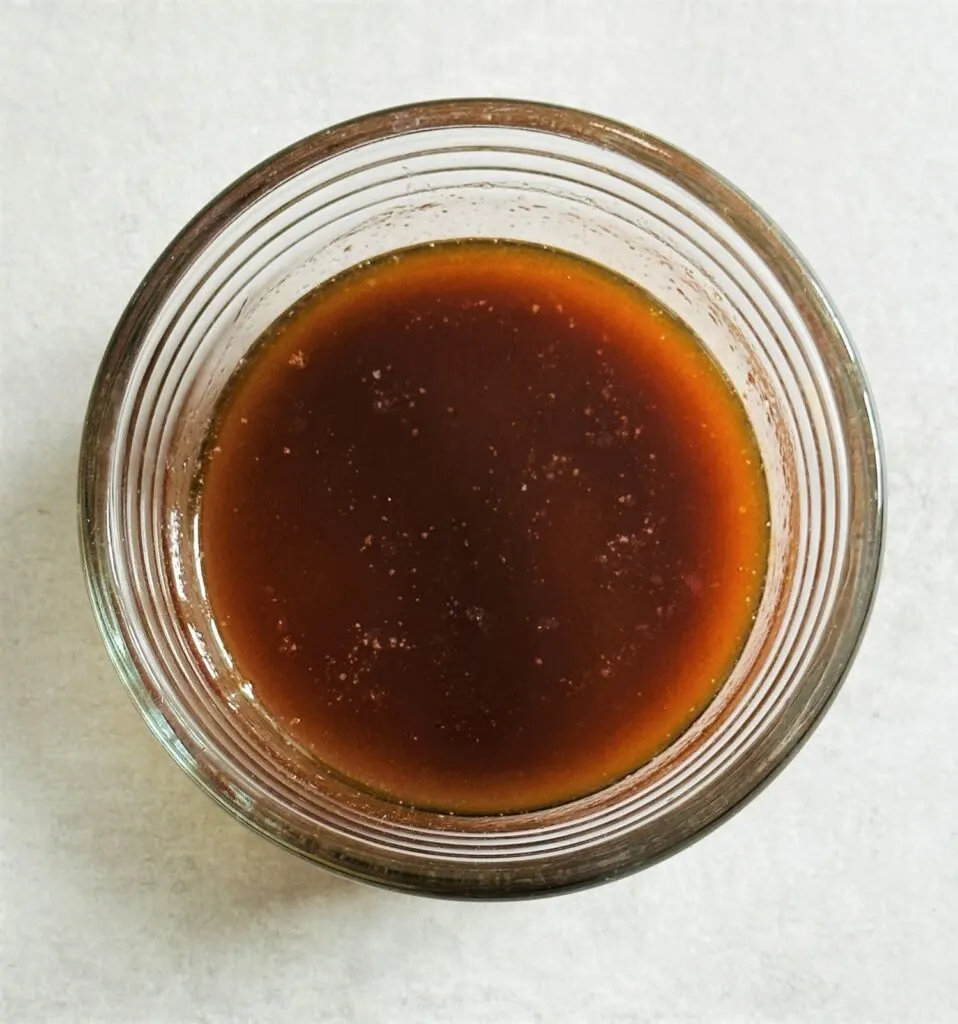 Pour the butter mixture over the chopped pineapple, ensuring all the chunks are covered.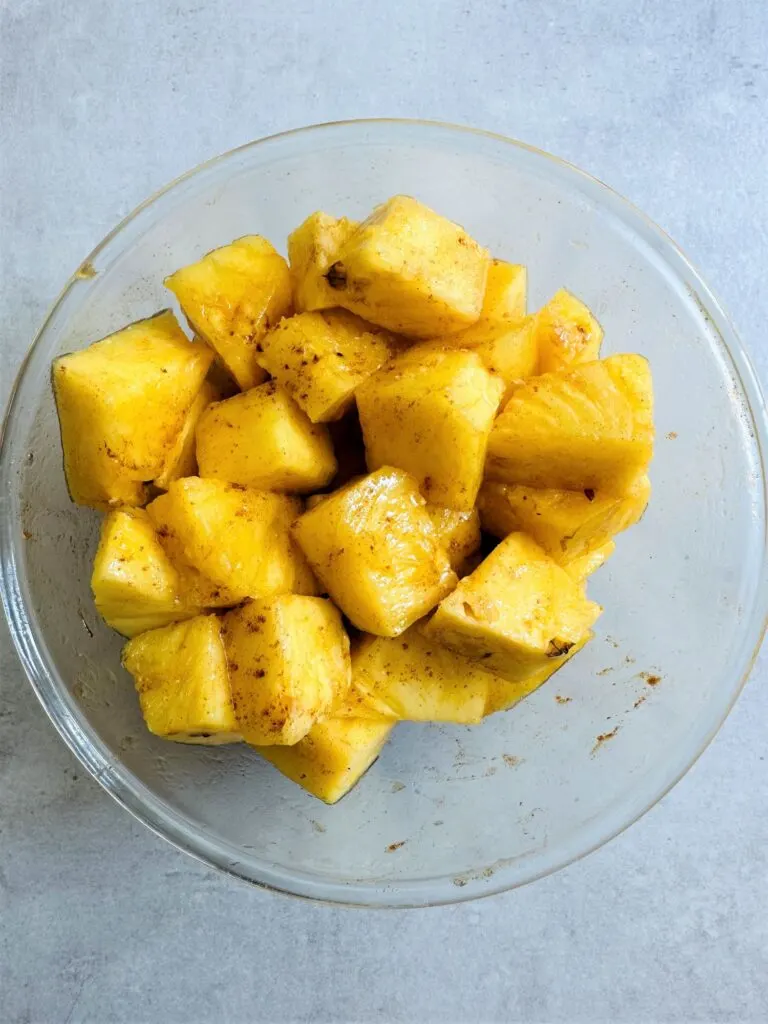 Transfer the pineapple chunks to the air fryer basket. They can be close together, but try not to overfill the basket, or they won't caramelise as much.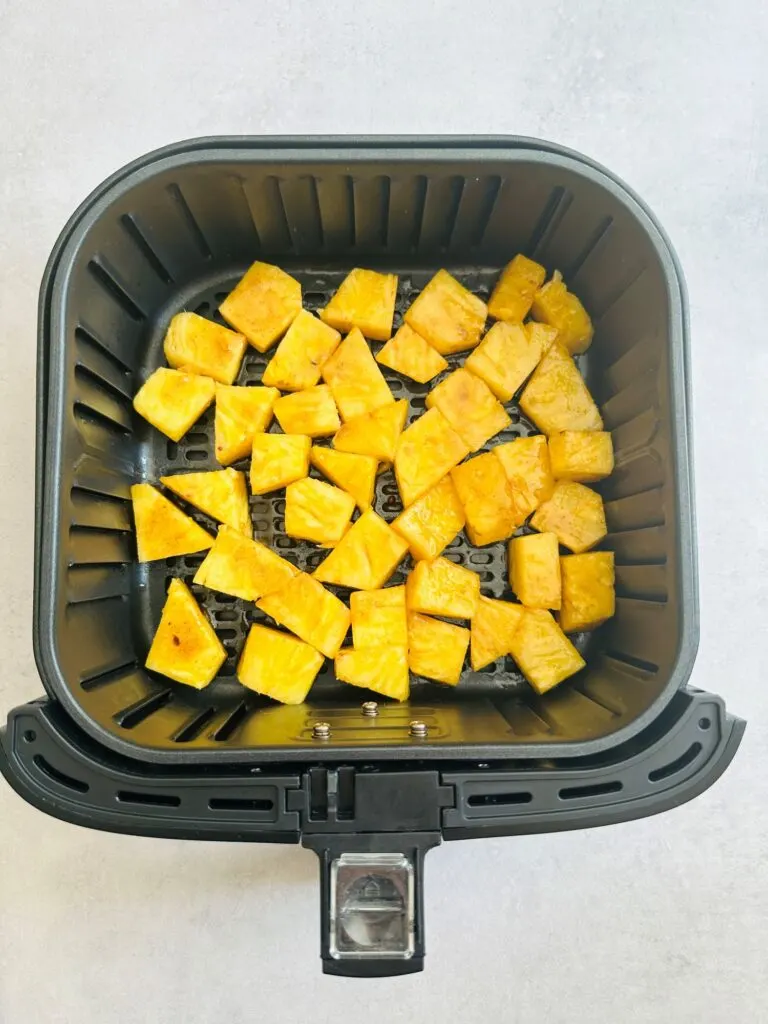 Set the air fryer off at 190°C/380°F and air fry for 12 to 15 minutes, or until the edges of the pineapple chunks start to brown and change colour.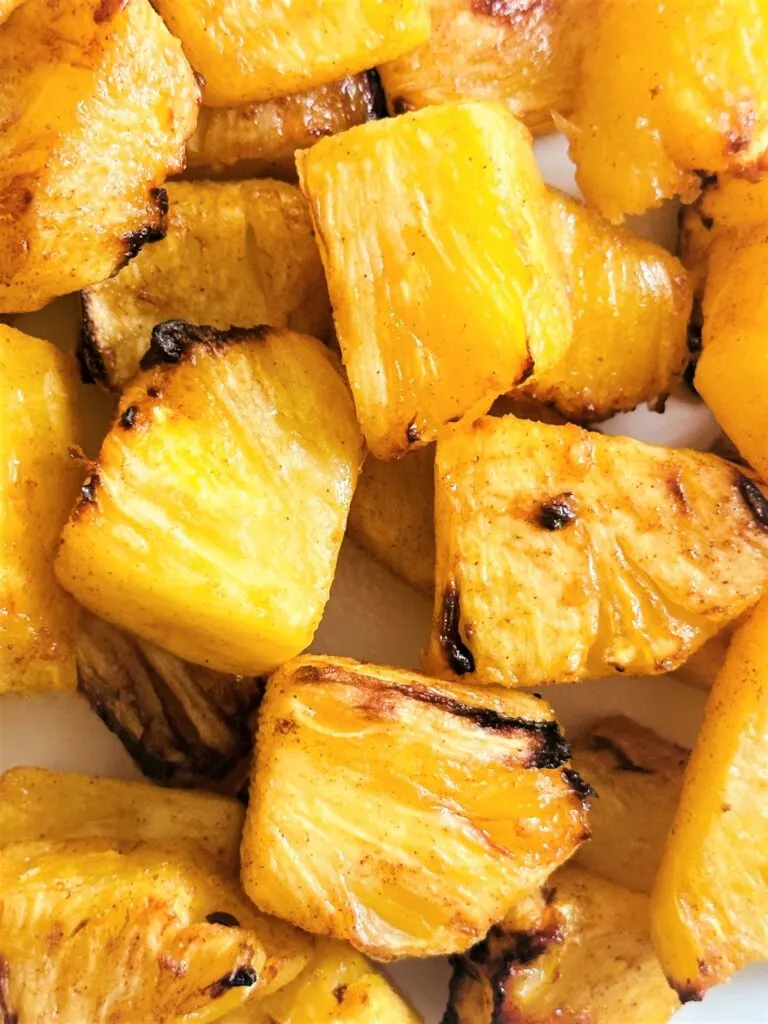 Tips For Making Air Fryer Pineapple Chunks
If you are using canned pineapple, drain it first.
If you are using a fresh pineapple, cut it into even-sized chunks for consistent cooking.
Don't overcrowd the air fryer basket, or the pineapple won't get crispy.
Shake the air fryer basket halfway through for even browning.
You might need to adjust the cooking time as needed for your particular air fryer model.
Can I Use Something Else Instead Of Maple Syrup?
Here are some alternative sweeteners you could use instead of maple syrup in this air fryer pineapple recipe:
Honey: With its sweet flavour, honey makes a great maple syrup substitute. Use the same amount of honey as you would maple syrup.
Agave nectar: This liquid sweetener has a mild flavour that won't overpower the pineapple. Use 2 tbsp agave nectar in place of the maple syrup.
Fruit juice: Pineapple, orange, apple, or other fruit juices will provide sweetness. Use 2 tablespoons of juice in place of the maple syrup. If you are using canned pineapple chunks in juice, you can use that.

I'd recommend adjusting the amount of alternative sweetener to taste depending on how sweet you want it to be.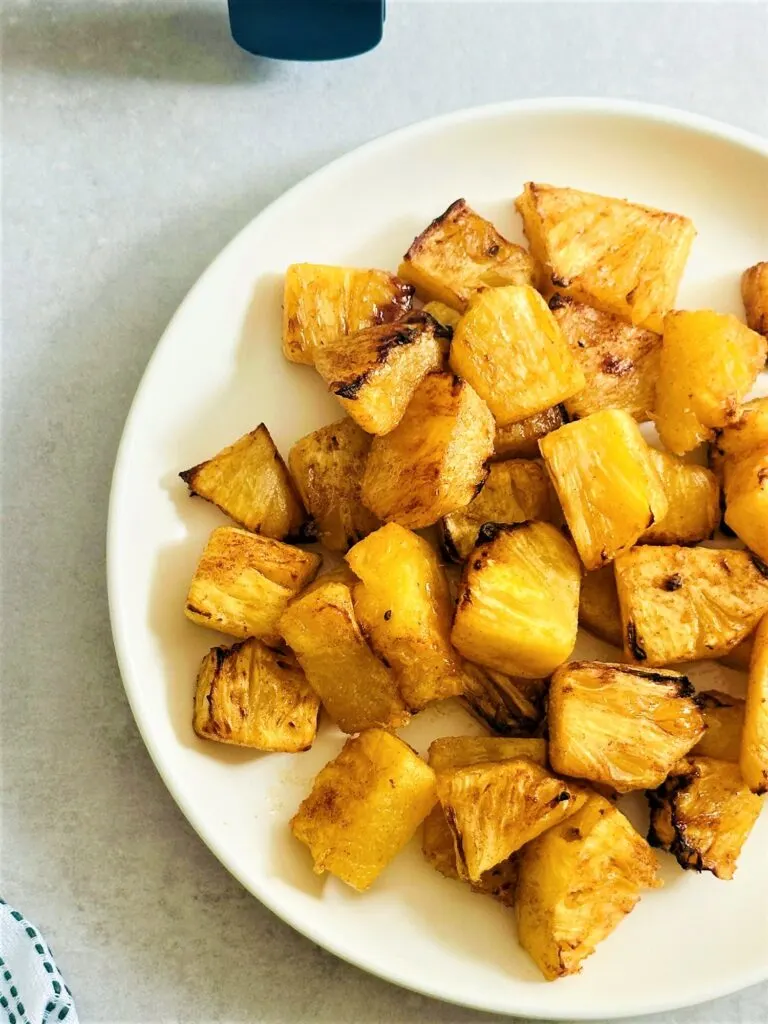 What To Serve With Air-Fried Pineapple Chunks
Air fryer pineapple chunks can be served as a side, snack, or topping for cakes, yoghurt, or ice cream.
More Air Fryer Recipes
If you're looking for more air fryer sweet treat inspiration, check out some of the following:
I hope you enjoyed this air fryer pineapple recipe. Let me know in the comments if you end up making it!