Bubble and squeak is the perfect way to ensure no food is wasted, simply store any uneaten vegetables overnight ready to be used the next day.
If you don't have any leftovers but want to enjoy some bubble and squeak you can always cook some vegetables and then mash them straight away before following the steps for making this dish.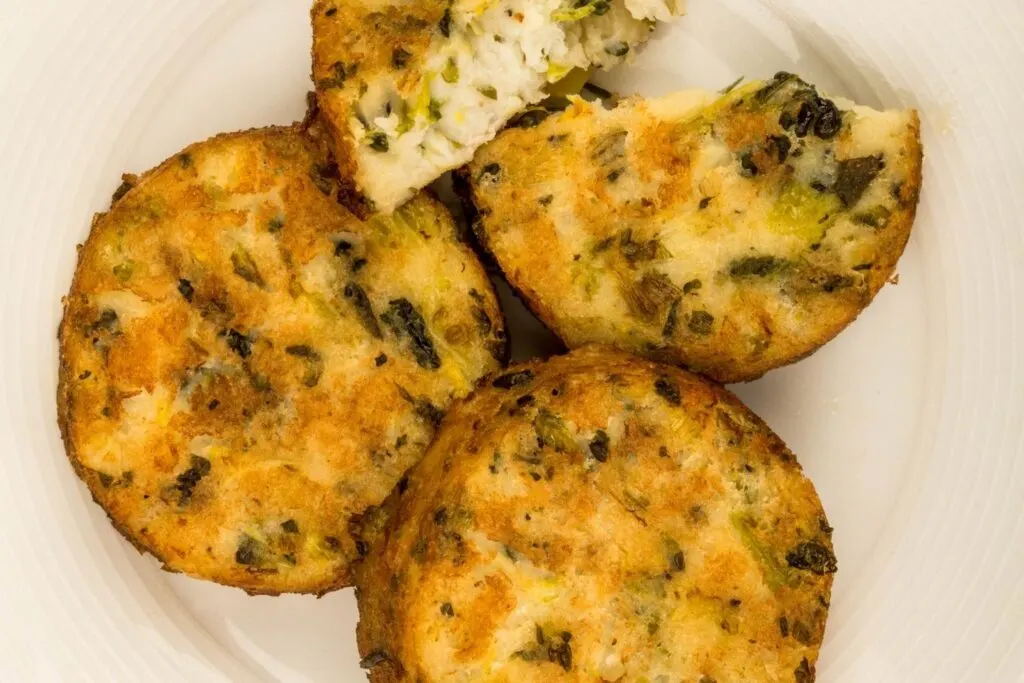 What Is Bubble and Squeak?
Bubble and squeak is a traditional British dish made primarily of leftover vegetables, typically mashed potatoes and cabbage, but you can include anything from a roast or Christmas dinner.
Bubble and squeak dates back to the 18th century named because it makes a 'bubbling and squeaking' sound as it cooks.
Despite its simple ingredients, bubble and squeak is very tasty, and it's a great way to use up leftovers.
Bubble and squeak can be served as a side dish, or even served for breakfast or as a main meal.
How To Make Bubble and Squeak
The first step in making bubble and squeak is gathering all of your leftover vegetables.
This could include;
Mashed, roasted or boiled potatoes
Cooked cabbage, sprouts, broccoli or greens
Cooked carrots
Cooked parsnips
If you have any bacon or leftover gammon hanging about, you can also chop this up and include it.
Aim for a very rough ratio of 2:1 potatoes vs vegetables.
Chop everything up and mash it together. You can use a tablespoon or two of mayonnaise or a beaten egg to bind everything together if needed.
Heat some oil or butter in a frying pan and transfer the mashed ingredients. Pat everything down flat with a spatula and leave to cook for about 5 minutes. Flip it over and fry for another 5 minutes on the other side, or until it has crisped up. If it breaks up when you flip it over, simply pat it back together.
I prefer to create smaller 'patties' from the bubble and squeak mixture and cook them individually – it's easier to flip them over and fry on both sides this way.
Optional Extras
Depending on how you cooked the vegetables originally, you could also add in some dried or fresh herbs; depending on how you cooked the vegetables originally – if they were already cooked with herbs, you might not want to add any extra. You could even turn it into a curried bubble and squeak by mixing in some curry powder.