Mulligatawny is a deliciously spicy soup with origins in India. The soup is made by simmering a variety of spices and vegetables in stock – although it is traditionally made in a pot on the stove, it can also be easily made in a soup maker!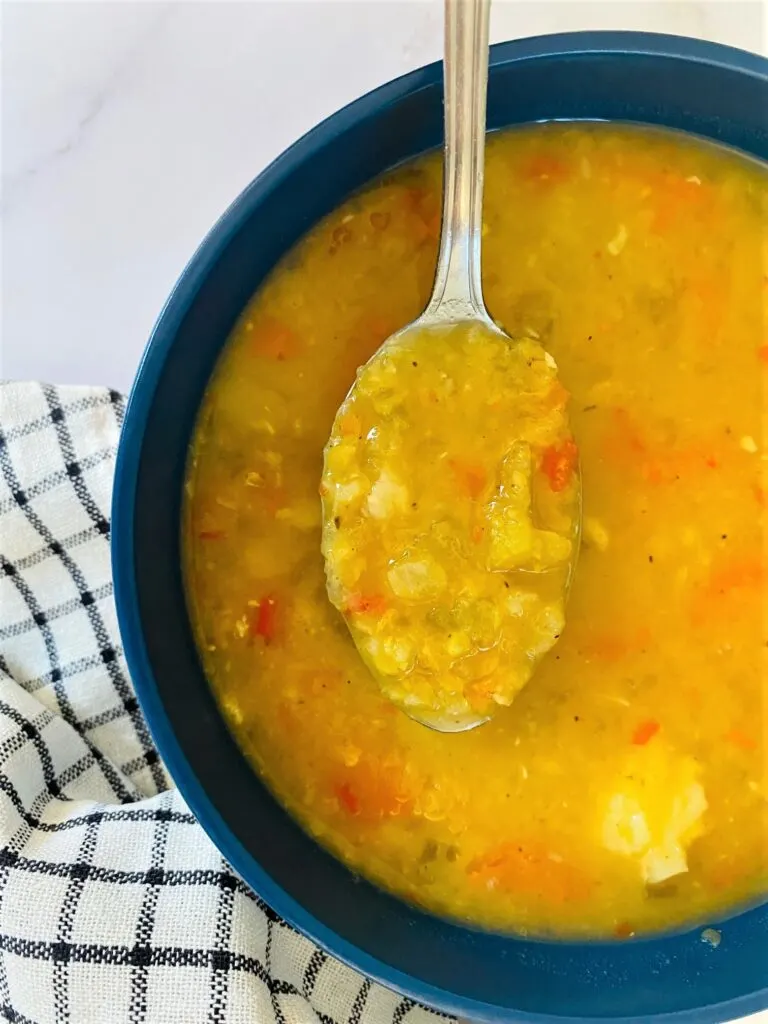 Mulligatawny can be made with chicken, beef, or vegetable stock, and typically contains carrots, celery, onion, potatoes, and garlic. The soup can also include lentils, rice, or other grains.
For this soup, I'm keeping it simple, the usual onion and garlic, combined with spices, red lentils and some vegetables.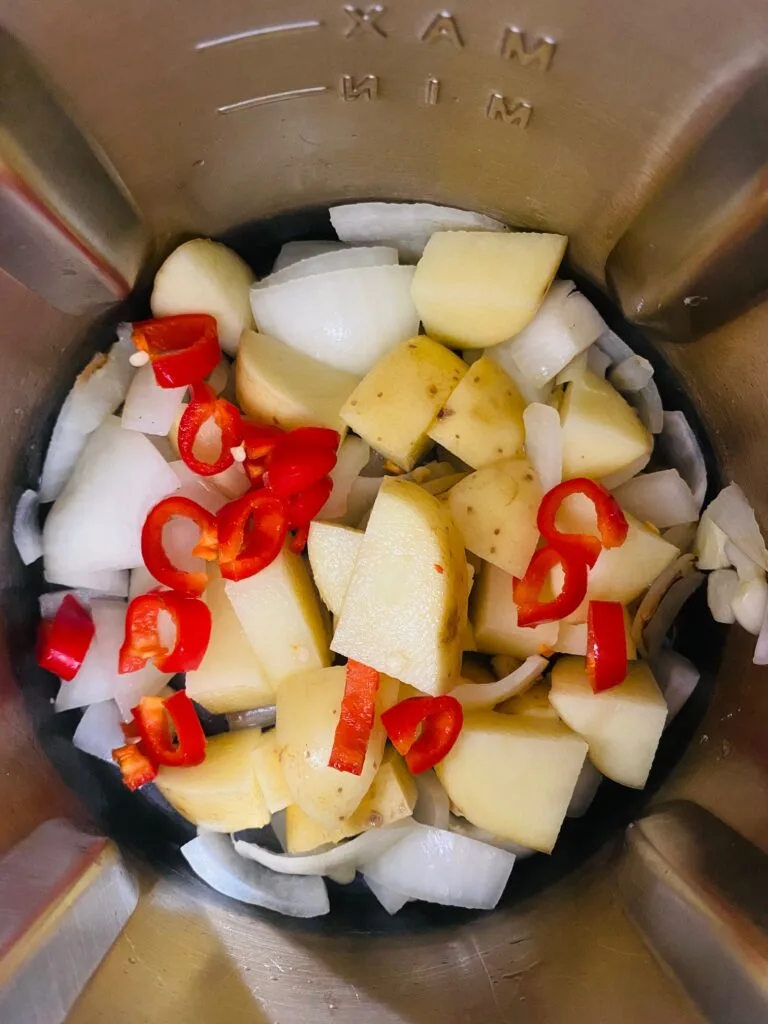 If you want, you can include some shredded chicken or other cooked meat.
Like all my soup maker recipes, sauteeing the onion and garlic is optional. If your soup maker has the option you can do this straight in the jug, or, use a pan on the hob.
Give the lentils a good rinse under some water- there is no need to soak red lentils before cooking them.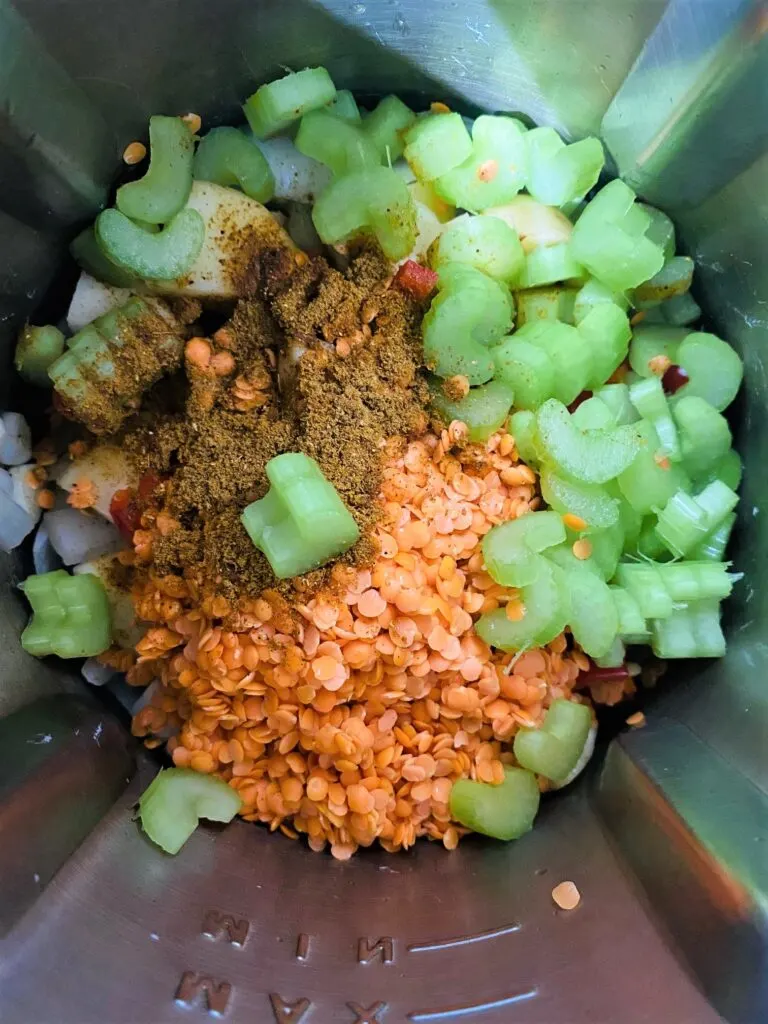 Add everything to the soup maker jug and then fill up to the line with hot water. Stir it all together to make sure nothing is stuck on the bottom.
Set the soup maker off on chunky.
Once the soup maker cycle has finished I like to perform a short manual blend or pulse to slightly blend it – I find it gives the perfect consistency for this type of soup.
Season if required and garnish with some fresh coriander.