Sauces can make an already tasty meal even more delicious. There are plenty of different types of sauces to choose from in the supermarket aisles; fresh pouches, powdered packets and jars of sauce.
It's handy to have some of these sauces on standby, but if you have the time, you can just as easily make some at home from scratch – that way, you get to control the ingredients and taste.
Tomato Pasta Sauce
A jar of pasta sauce is a great time saver and can add flavour to an otherwise standard meal.
There are so many different pasta sauces, some cheese-based (great for carbonara), and some are tomato-based.
To make a basic tomato pasta sauce, start by frying some garlic and onion, adding the tomatoes, tomato paste and a little salt and pepper.
Simmer for about 15 to 20 minutes, then use a blender to make a smooth sauce.
Tomato-based sauces are a great way to use up any extras you have, especially if you grow your own tomatoes.
Cheese Sauces
Cheese sauces are a popular choice served on top of vegetables or meat.
Whilst you can use some packets and jars, it is easy to make your own cheese sauce from scratch by melting the ingredients together in a pan until smooth.
Ingredients typically include butter, flour, milk and different types of cheese.
Cheese sauce can be poured over various side dishes, with classics including cauliflower to make cauliflower cheese, with nachos, or over steak or chicken.
Hot Sauces
A good hot sauce can be used for dipping, marinating foods, or stirring into a recipe.
Various hot sauces can be bought in bottles and jars at the supermarket or online from specialist suppliers.
Hot sauce is also relatively easy to make at home, but be careful when handling chillies – some can be dangerously hot!
Making hot sauce involves blending chillies with vinegar, salt and sometimes garlic.
Ingredients are blended until smooth then left to rest for a few hours or overnight before being transferred to jars.
BBQ Sauce
BBQ sauce is excellent as a dip in a burger or added to a recipe such as hunters chicken or slow cooker pulled pork. It's also perfect when spread over pork ribs.
It can be bought readymade or easily made with onion, garlic, chopped tomatoes, sugar and vinegar. You can also add in some smoked paprika or dried chilli flakes to add a bit of an extra kick. Simply simmer all the ingredients together for 25 to 30 minutes before blending it smooth.
Tomato Sauce/Ketchup
Most homes have a bottle of ketchup in the kitchen cupboard! This popular condiment is regularly added to chips, burgers, and plenty of other foods.
Tomato ketchup is easy enough to buy readymade, but did you know it's not that hard to make at home?
Peri Peri Sauce
If you've ever eaten at Nando's, you'll be familiar with their famous peri peri sauce. There are various levels of spice, from mild to extra hot!
Thankfully it can be bought in bottles at the supermarket so you can recreate your favourite Nando dish at home.
If you feel inclined, it's also possible to make peri peri sauce from scratch using red chillies, garlic, smoked paprika, fresh coriander and basil, oil and lemon all blended.
Curry Sauce
Curry sauce is excellent served with most meats and almost all vegetables. It can be bought readymade or made from scratch using a jar of curry paste.
As well as the easy to find jars, there are now plenty of curry sauces at specialist food stores.
These include mild, medium and extra hot varieties – whatever you're in the mood for!
Popular Indian curry sauces include tikka masala, korma, jalfrezi, madras and vindaloo.
Thai Green Curry Sauce
Thai green curry is a favourite dish to eat. The best thing about this is that it's fairly easy to recreate at home.
Find a good Thai green curry paste made from Thai green chillies, coriander and basil leaves. Combine the paste with coconut milk, fish sauce, sugar and lime juice for the perfect flavour.
Thai Red Curry Sauce
Thai red curry is very similar to green but uses red chillies instead of green. Thai red tends to be spicier than green, but this will vary depending on the chef's style.
Bechamel Sauce
Bechamel sauce is commonly used as a white sauce. It's made by adding milk to a roux – which thickens the sauce. Nutmeg is sometimes added for flavour.
Bechamel sauce can be used with fish, pasta (in particular, lasagne), or stir in a little grated cheddar cheese to turn it into a Mornay Sauce.
Parsley Sauce
Parsley sauce is a classic British recipe often poured over fish or gammon. It's straightforward to make milk, flour, butter, fresh parsley, and seasoning in a saucepan. It is ready in 5 minutes.
Peppercorn Sauce
Peppercorn sauce, as the name suggests, is made from peppercorns. Once the peppercorns have been crushed, they are simmered in a pan with butter, onion, stock and cream.
Peppercorn sauce is often poured over steak, but it can also be used to complement other meats and vegetables.
Mushroom Sauce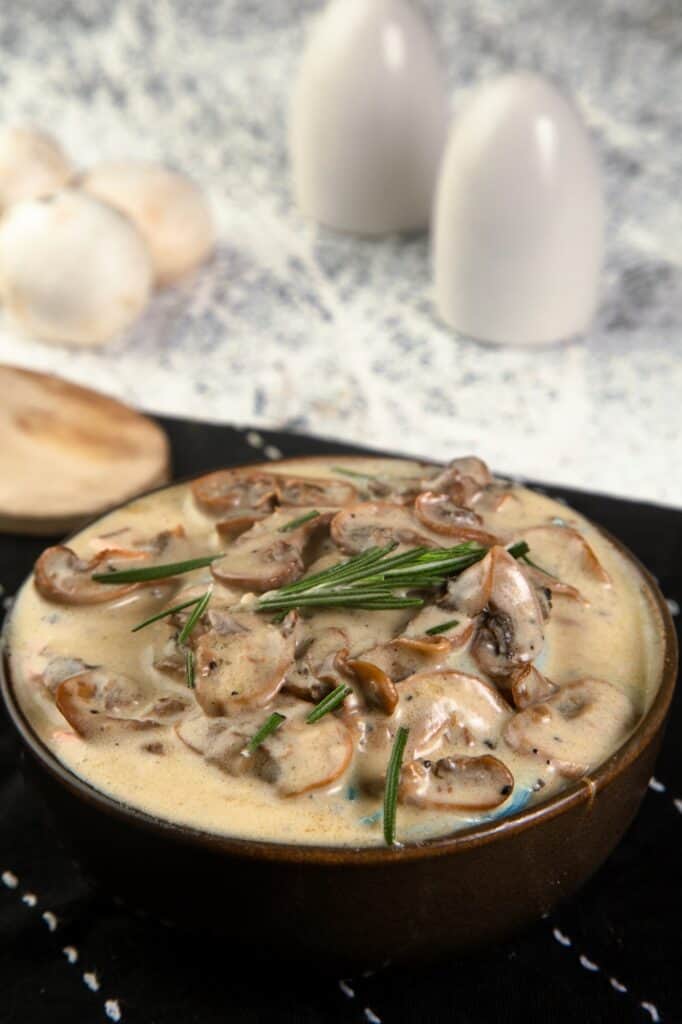 Mushroom sauce goes with many different foods; poured over steak, pork, chicken, mashed potatoes and more.
Use any type of mushroom, sliced and sauteed in a pan of hot butter or oil, then simmered with garlic, stock, cream and optionally white wine.
Teriyaki Sauce
Teriyaki sauce can be poured over salmon in a salad dressing, stir fry, or glazed over chicken, beef, and other meats and fish.
Teriyaki sauce is usually made with soy sauce, garlic, ginger, honey and brown sugar.
Pesto Sauce
Pesto sauce is an absolute classic! Tossed through pasta, used in a sandwich or stirred into soup, this sauce is perfect.
Green pesto sauce can be made at home by simply blending fresh basil leaves with garlic, pine nuts and olive oil in a blender or using your handheld blender until smooth. You can also add parmesan cheese if you like.
Red pesto sauce is made with sundried tomatoes and roasted red peppers instead of basil. Add a little ground chilli for an extra kick if needed.
Tzatziki Sauce
Tzatziki sauce is the Greek version of cucumber salad. It's made with fresh, peeled cucumbers finely chopped and mixed with garlic, yoghurt, olive oil and lemon juice.
Add mint leaves to give it that extra zing! Tzatziki goes great, served as a dip or as a meat sauce.
Mint Sauce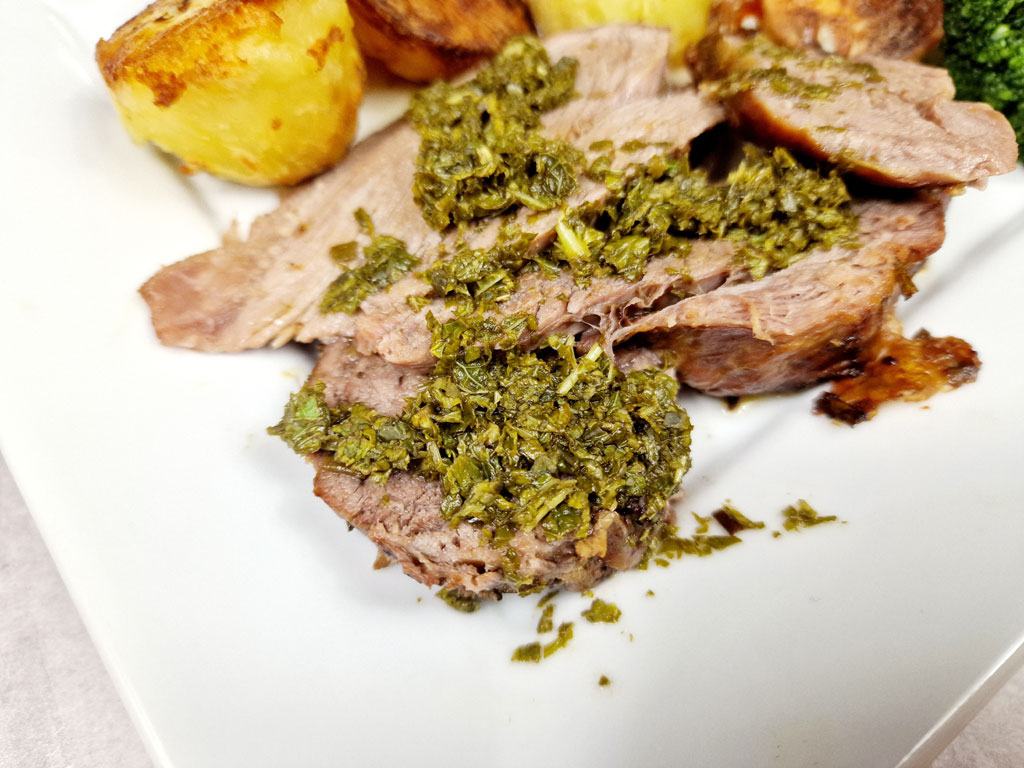 Mint sauce is a classic accompaniment to lamb and boiled potatoes.
Homemade mint sauce recipe only takes 5 minutes to make and can be stored in the fridge for 3 days. Combine chopped fresh mint leaves, sugar and vinegar in a bowl of boiling water before leaving it to cool.
Related: Roast Leg of Lamb
Sweet and Sour Sauce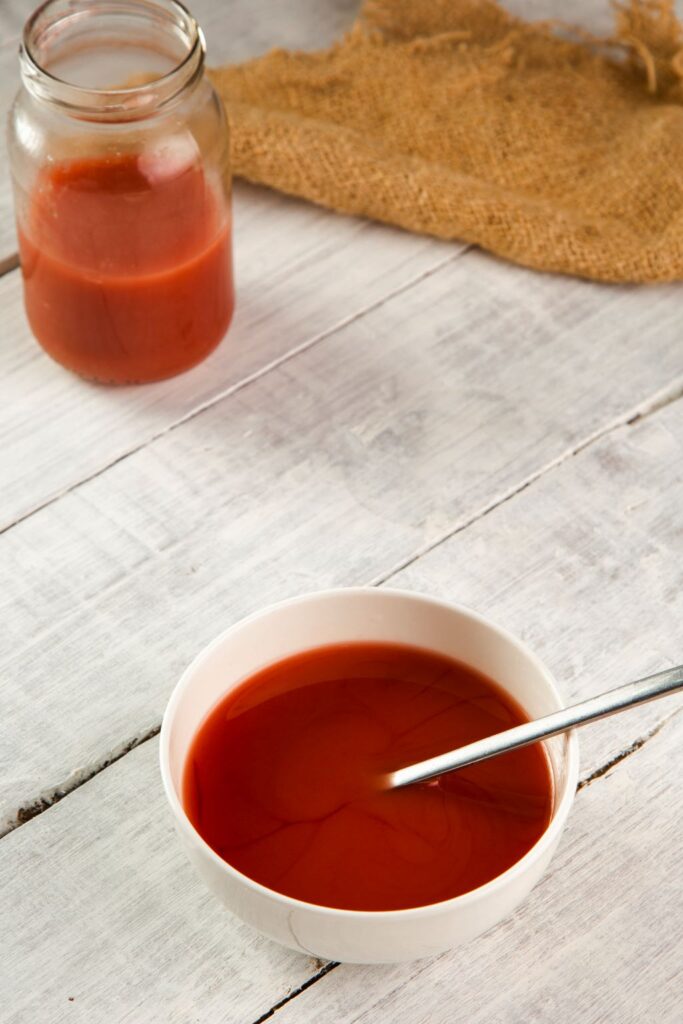 Sweet and sour sauce is famous in Chinese recipes. It's a great accompaniment to chicken, pork, fish, or other meat dishes.
It's effortless to make at home – mix soy sauce, vinegar, brown sugar and ketchup together with a bit of cornflour for thickening!
Related: Slow Cooker Sweet and Sour Chicken
Sweet Chilli Sauce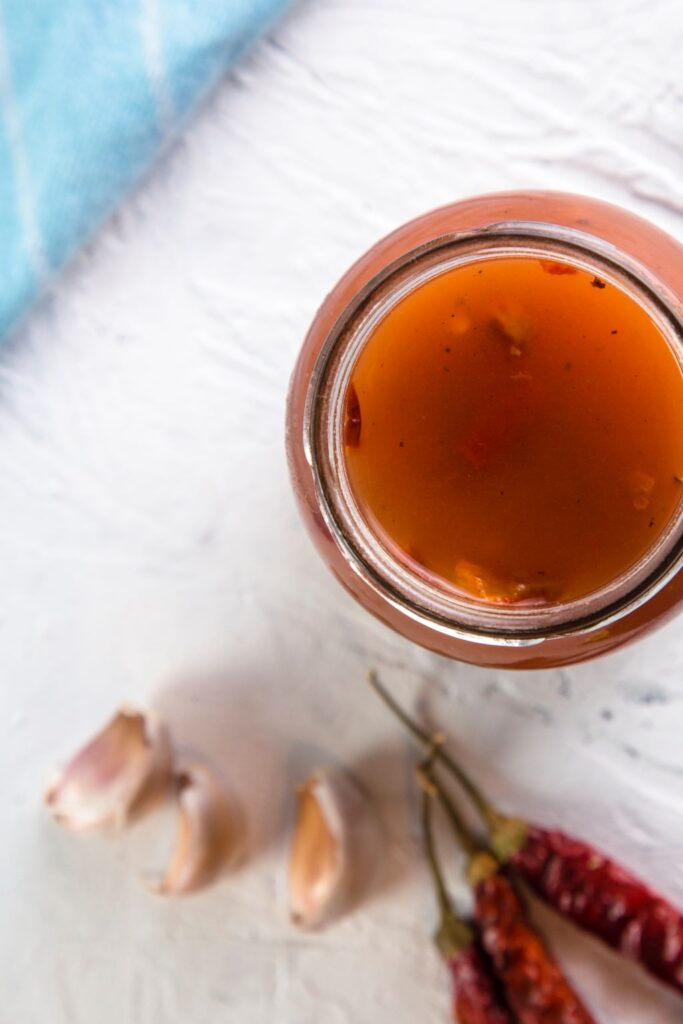 Sweet chilli sauce is a great condiment that can be used as a dip for vegetables, meat and crisps.
Sweet chilli sauce is made with sugar, chilli, vinegar, soy sauce and typically tomato ketchup.
Horseradish Sauce
Horseradish sauce is excellent with roast beef and Yorkshire puddings or any other type of meat.
It's made using grated horseradish root, which can be bought from some supermarkets, mixed with cream, crème fraîche, Dijon mustard and seasoning.
Carbonara Sauce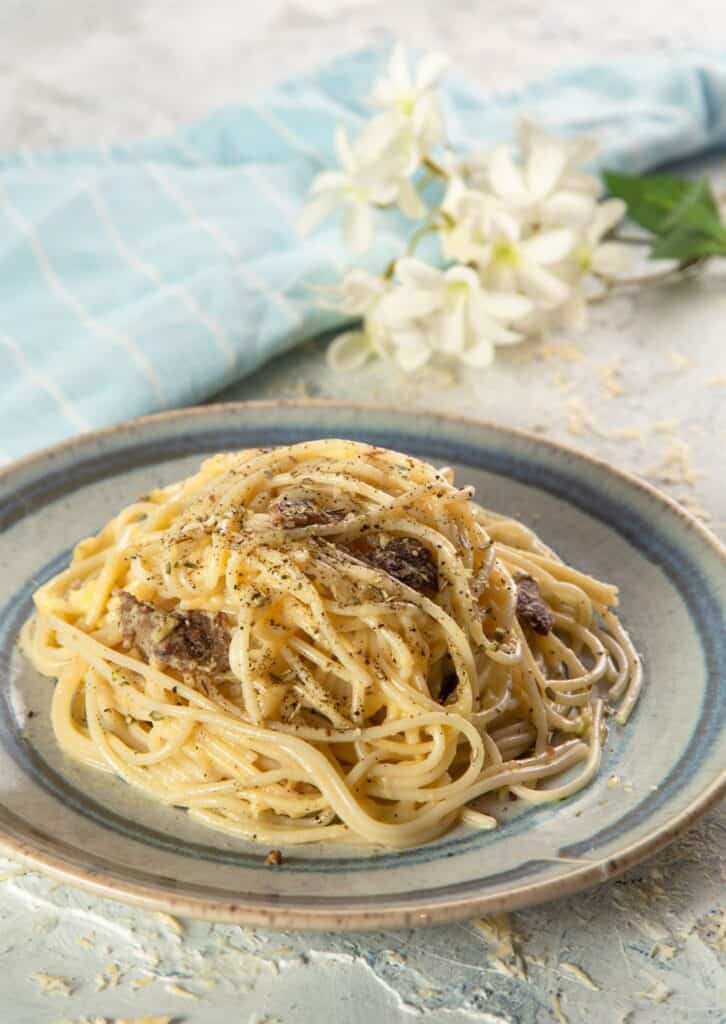 Carbonara sauce goes well with pasta and is traditionally made using eggs, bacon, grated parmesan cheese and black pepper. It's usually stirred into cooked spaghetti to make a spaghetti carbonara.
Satay Sauce
Satay sauce is used in many Asian recipes. It can be combined with peanut butter in a saucepan before being simmered with soy sauce, water, garlic and chilli flakes.
Try stir-frying satay sauce with chopped chicken breast for an easy weeknight meal.
Bread Sauce
Bread sauce is a classic accompaniment with turkey and other roast meats.
It's made by simmering milk, butter, onions, garlic and herbs before adding breadcrumbs to simmer for a little longer and finally stirring in some cream.
Try making your breadcrumbs at home for this tasty sauce!
Oyster Sauce
Oyster sauce goes well with seafood, mixed into stir-fries and a marinade for meats.
It is made by combining oyster extracts, soy sauce and water, simmered until thickened.
Bearnaise Sauce
Bearnaise sauce is a classic accompaniment with steak. It can be made with egg yolks, heated butter, vinegar, tarragon and lemon juice.
It may sound fancy, but it only takes 5 minutes to make!
Hollandaise Sauce
Hollandaise sauce goes well with eggs Benedict or any other egg dish. It is made by whisking egg yolks and lemon juice over a pan of boiling water until thick.
Add melted butter very slowly to the mixture, whisking continuously until all of the butter is used up, and the sauce has the same consistency as custard.
Cranberry Sauce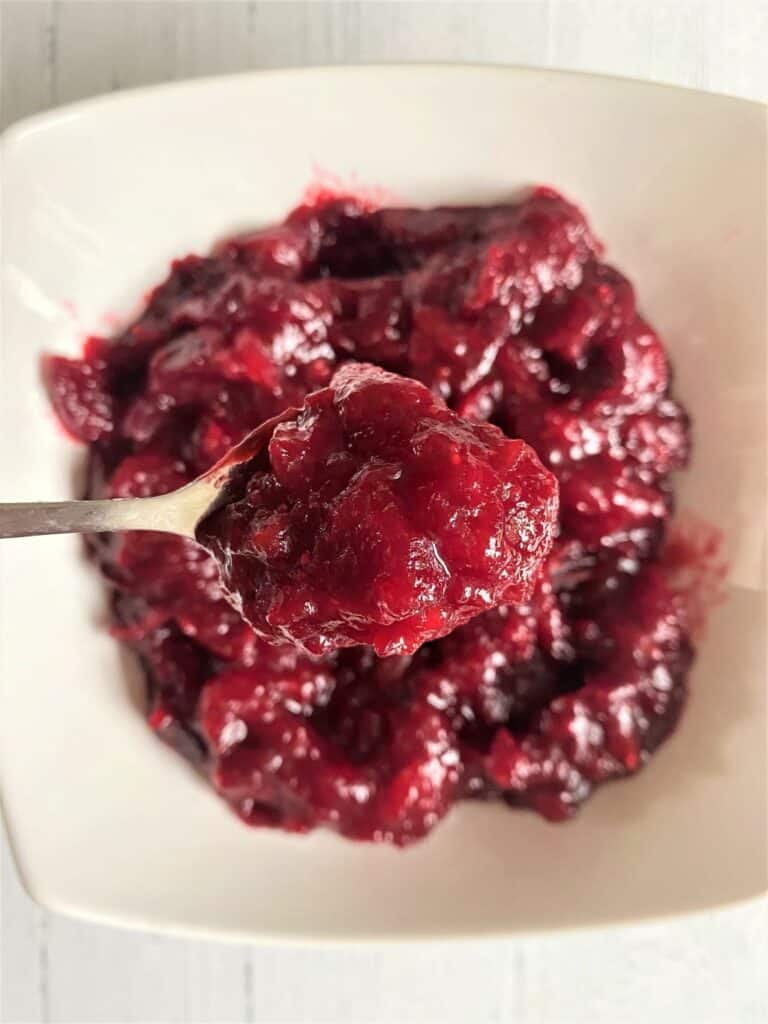 Cranberry sauce is a great accompaniment to turkey at Christmas.
It's made by combining cranberries and sugar in a pan and heating until the berries pop open. It can then be cooled and stored in an airtight container until needed.
Cranberry sauce is also the perfect addition to a turkey and stuffing sandwich on Boxing Day!
Sriracha Sauce
Sriracha sauce is a spicy, garlicky chilli sauce that can be used to add heat to any dish.
It's made by mixing fermented, crushed red chillies and garlic cloves and simmering with sugar, vinegar, fish sauce and salt before being cooled and bottled.
Alfredo Sauce
Alfredo sauce is versatile, tasting great over pasta or chicken.
The sauce is made by melting butter in a pan before whisking in cream and Parmesan cheese. Seasonings can be added to taste, such as garlic powder, salt and pepper.
Hoisin Sauce
Hoisin sauce is used in many Chinese dishes, marinating meats before cooking or accompanying noodles. It also makes an excellent dip for spring rolls.
It is made by heating soybean paste with garlic, vinegar, sugar and spices, including five-spice powder, before being cooled into a thick sauce.
Tartar Sauce
Tartar sauce is great on fish and chips, fish fingers or salmon fishcakes.
Tartar sauce is made by combining chopped gherkins, capers and onion in a dressing of creme fraiche, mayonnaise and lemon juice before seasoning it with salt and pepper.
Enchilada Sauce
Enchilada sauce is traditionally used for making enchiladas, but it can also be used to coat meat or vegetables before baking.
It is made by mixing flour and oil with stock with onion and garlic with chilli powder, oregano, cumin, salt and water until thickened.
Pizza Sauce
Pizza sauce is, of course, great for spreading on a pizza dough base before adding some grated cheese and pizza toppings.
Pizza sauce can be made in various ways, including using a tomato purée or fresh tomatoes in a saucepan. It can be seasoned with dried oregano, onions, garlic, salt, and black pepper.
Blackbean Sauce
Blackbean sauce is a Cantonese classic that can be used as a dipping sauce or mixed into stir-fries.
It's made by firstly soaking and boiling black beans before blending them with water, ginger, garlic and salt until smooth.
Burger Sauce
Burger sauce is usually a mixture of mayonnaise, ketchup, gherkin juice and mustard.
It is enjoyed in a burger as well as for dipping chips.
Katsu Sauce
Katsu is a tangy Japanese sauce that goes well with chicken to make a chicken katsu curry or a dipping sauce.
Katsu sauce is made with stock, coconut milk, soy sauce, onion, garlic, ginger, curry powder and turmeric.
Garlic Sauce
Garlic sauce goes well with fried foods such as garlic bread or chips, but it can also be used as a dipping sauce for chicken fingers or spring rolls.
There are many different garlic sauce styles depending on what you are using it for.
An Asian garlic sauce is made by frying chopped garlic cloves in oil before adding soy sauce, vinegar and water and allowing to simmer until thickened.
Aioli is made by adding garlic to homemade mayonnaise and is often served alongside bread in Spain.
Garlic sauce made to accompany dishes from the middle east such as kebabs usually includes garlic cloves, Greek yoghurt, lemon juice and tahini.
Chimichurri Sauce
Chimichurri is a South American sauce used as a marinade or condiment.
It's made by firstly blending fresh parsley, oregano, thyme and garlic in a blender before adding olive oil and vinegar. Other ingredients include ground chilli powder, salt and pepper.
Plum Sauce
Plum sauce is a favourite to serve with duck.
To make your own plum sauce at home, simmer together onion, stoned plums, sugar, red wine and stock.
Apple Sauce
Apple sauce is a favourite with pork roast dinners or pork chops.
It's made by simmering chopped apples in water until tender before mashing. Bramleys are the perfect apple variety to use.
Final Words On Sauces
Sauces can be used as dips, mixed into recipes during the cooking stage, or poured over a cooked meal.
Sauces are popular with stir-fries – perfect for a quick and healthy dinner recipe. The sauce is key whether you are making a chicken, beef, pork, or vegetable stir fry.
Typical ingredients include stock, soy sauce, honey, garlic, ginger, sesame oil and sometimes a little cornflour to thicken it up.
Sauces are also perfect for pouring overcooked meats, fish and vegetables.