If you're looking for an easy cranberry sauce to go alongside your Turkey on Christmas day, try this simple to make recipe.
It only requires a few ingredients and it can be made ahead of time.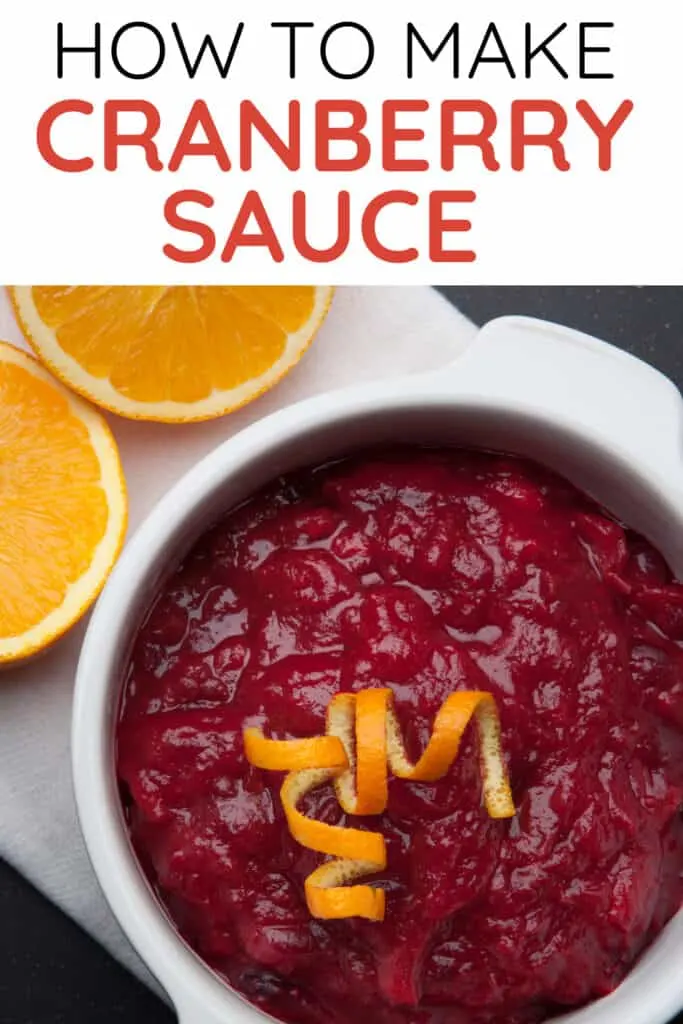 How Do You Make Cranberry Sauce From Scratch?
Although this recipe is so quick and easy to make, this cranberry sauce recipe can be made up to a week ahead of time and stored in a jar in the fridge.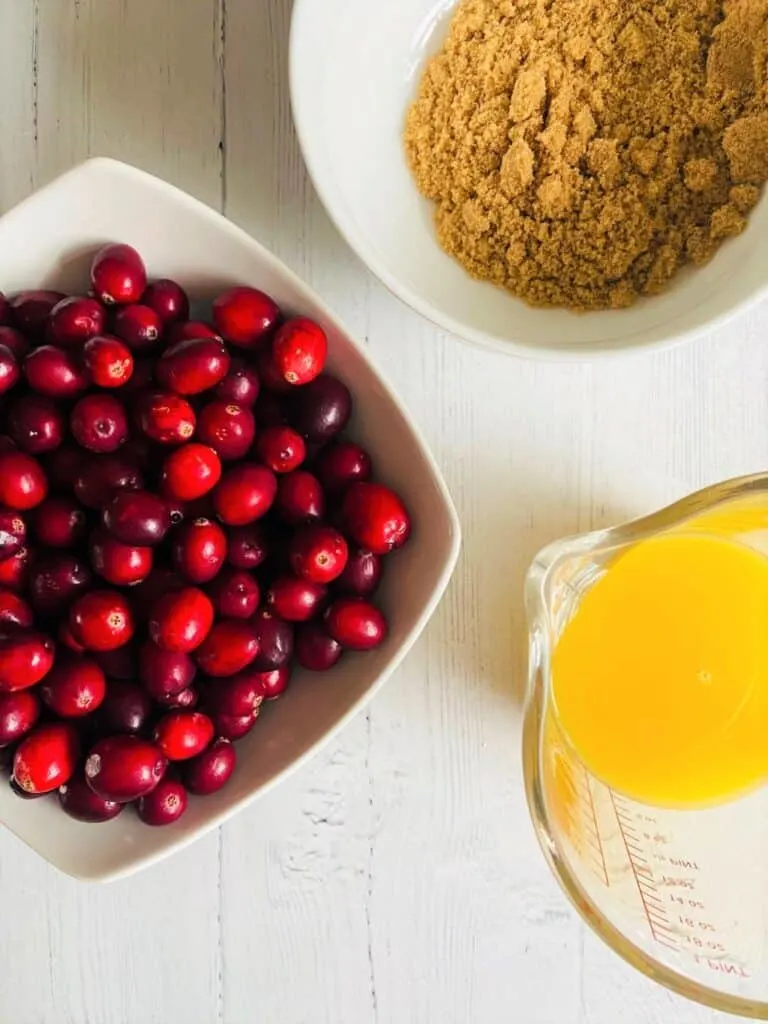 What You Need
300g fresh or frozen cranberries
Juice and zest of 1 orange or 150ml orange juice
100g light brown sugar
3-4tbsp port (optional)
Making It
Pour the orange juice and port (if using), into a small saucepan. Add the sugar (and zest if using), and bring to the boil.
Reduce to a simmer and add the cranberries. Leave them to cook for about 5 minutes if using fresh cranberries, or 10 minutes if using frozen.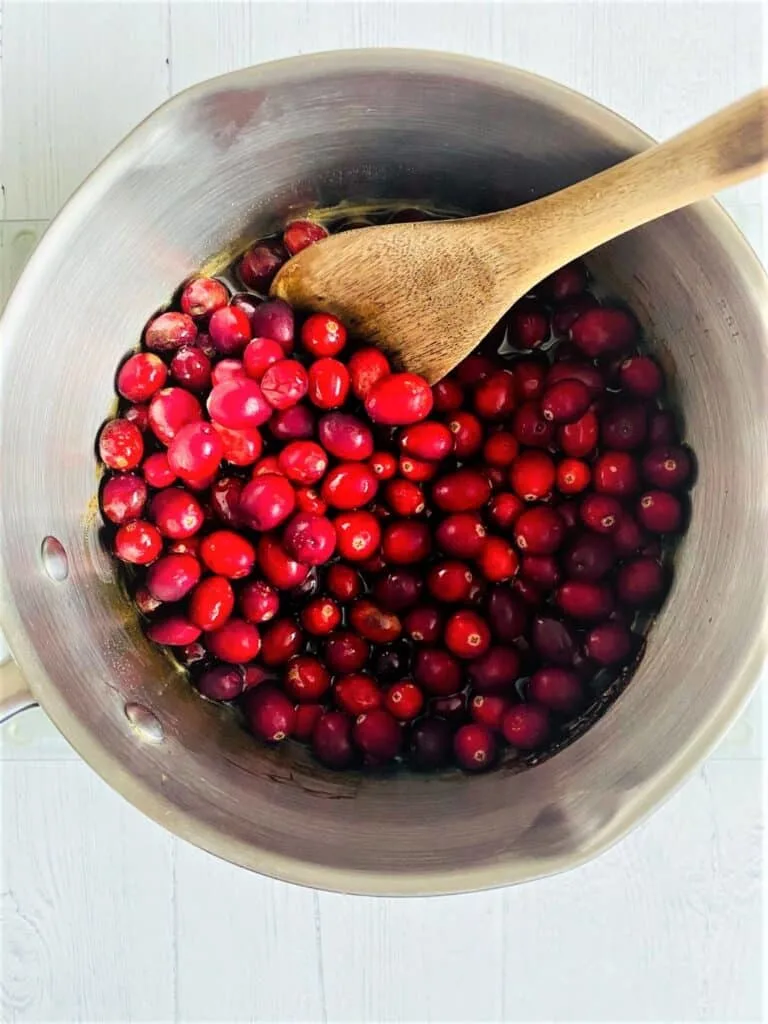 The cranberries will begin to burst as they cook, stir the mixture frequently while it is cooking, this will also help the cranberries to burst.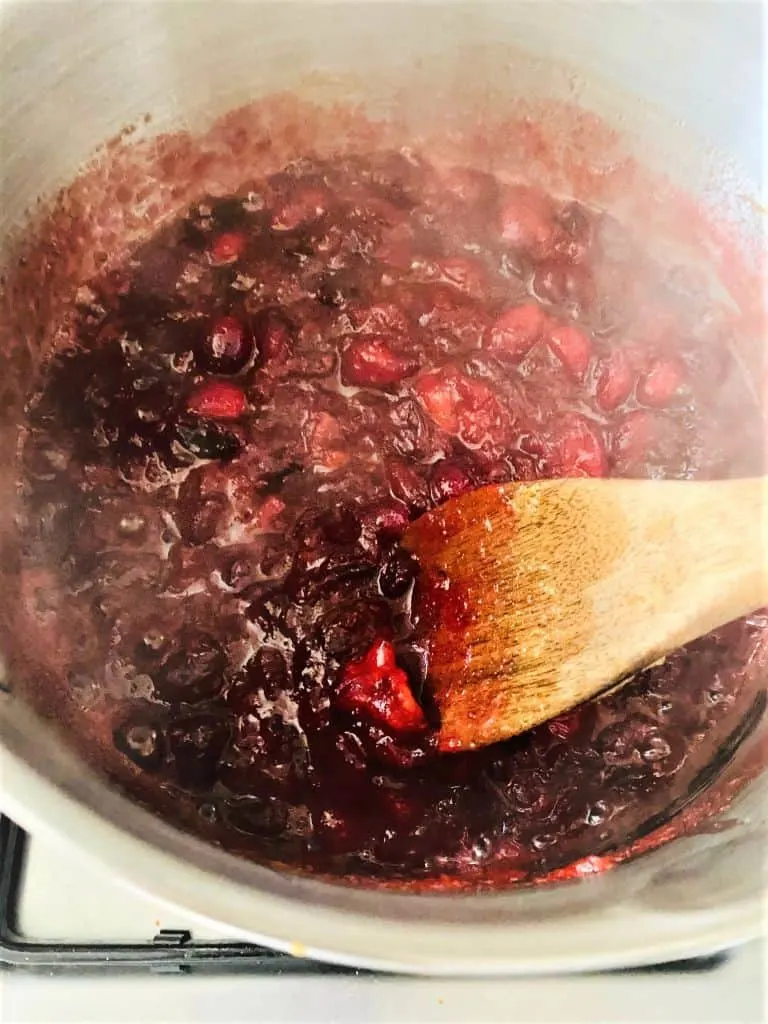 Transfer the cranberry sauce to a bowl and leave it to cool down. It will thicken up more as it cools.
Is Cranberry Sauce Served Hot or Cold?
You can enjoy it either way, but cranberry sauce is usually served at room temperature. If you are storing it in the fridge, remove it about half an hour beforehand to take the chill off.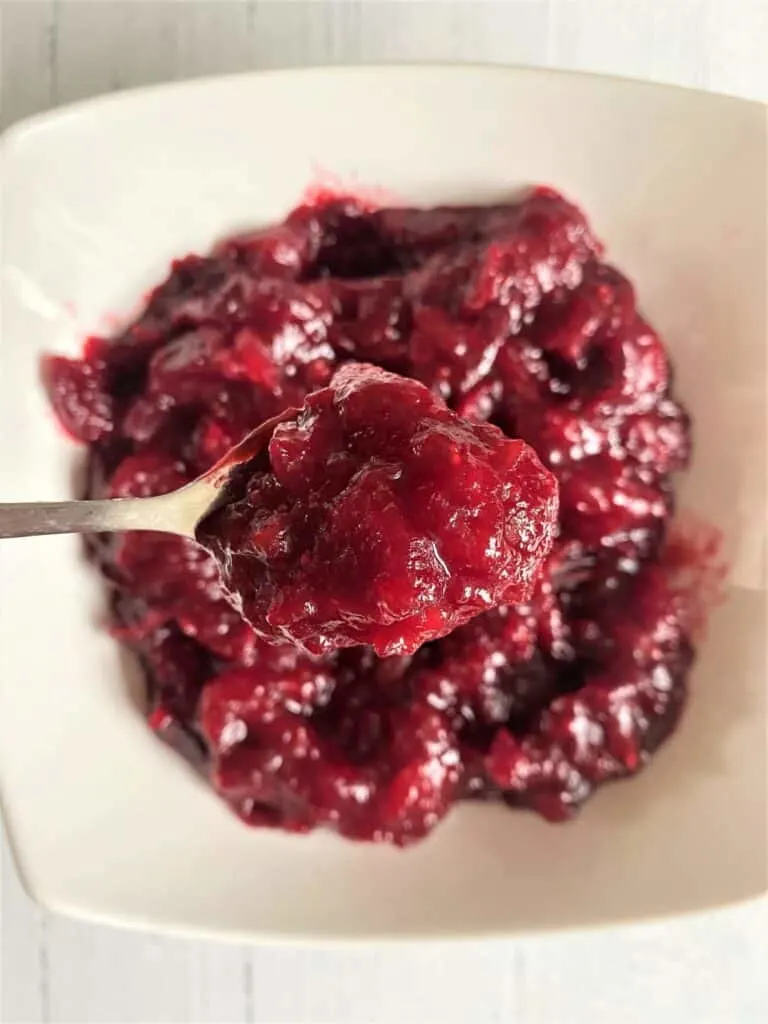 How Long Does Cranberry Sauce Last For?
Cranberry sauce lasts for up to 7 days in the fridge, or up to 3 months in a freezer. Defrost thoroughly before serving.
Other Christmas Recipes