This creamy mushroom sauce is delicious and indulgent, yet incredibly simple to make!
Mushroom sauce goes perfectly with a wide range of foods, pour it over steak, stir it through freshly cooked pasta, or add it to a baked potato.
How To Make Creamy Mushroom Sauce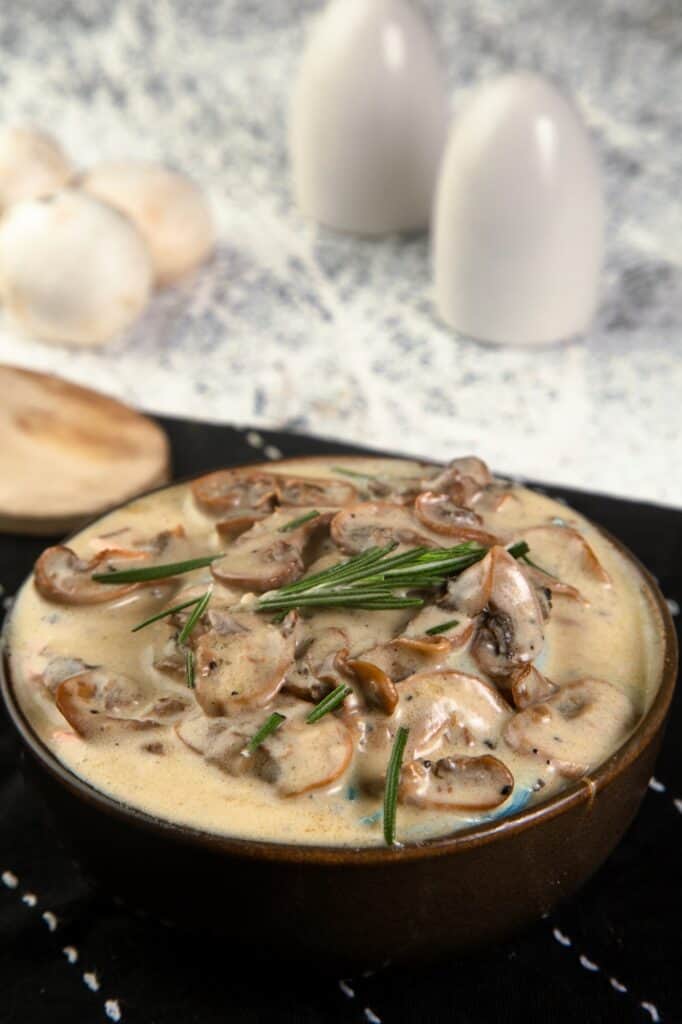 What You Need To Make Creamy Mushroom Sauce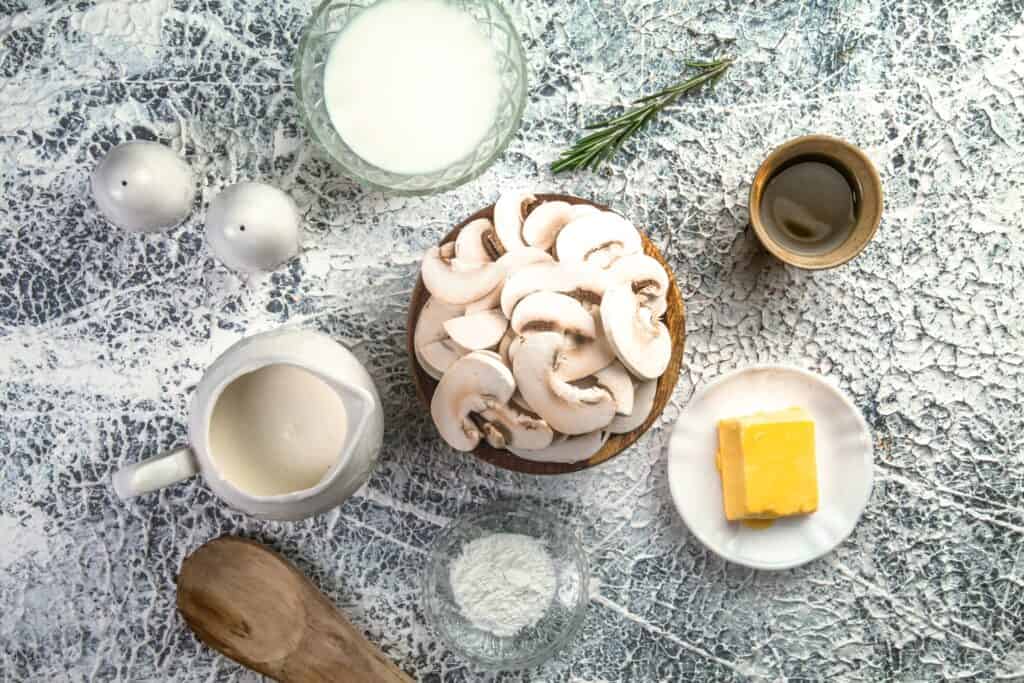 What if I told you the ingredients needed to make mushroom sauce were as simple as this?
butter
olive oil
fresh mushrooms
fresh rosemary (can be replaced with fresh thyme)
cream
milk
cornflour
And – it only takes 5 to 10 minutes to make.
Simply melt the butter with the oil in a saucepan before adding the mushrooms. Make sure you brown the mushrooms until they turn a darker golden shade, this will take about 5 minutes.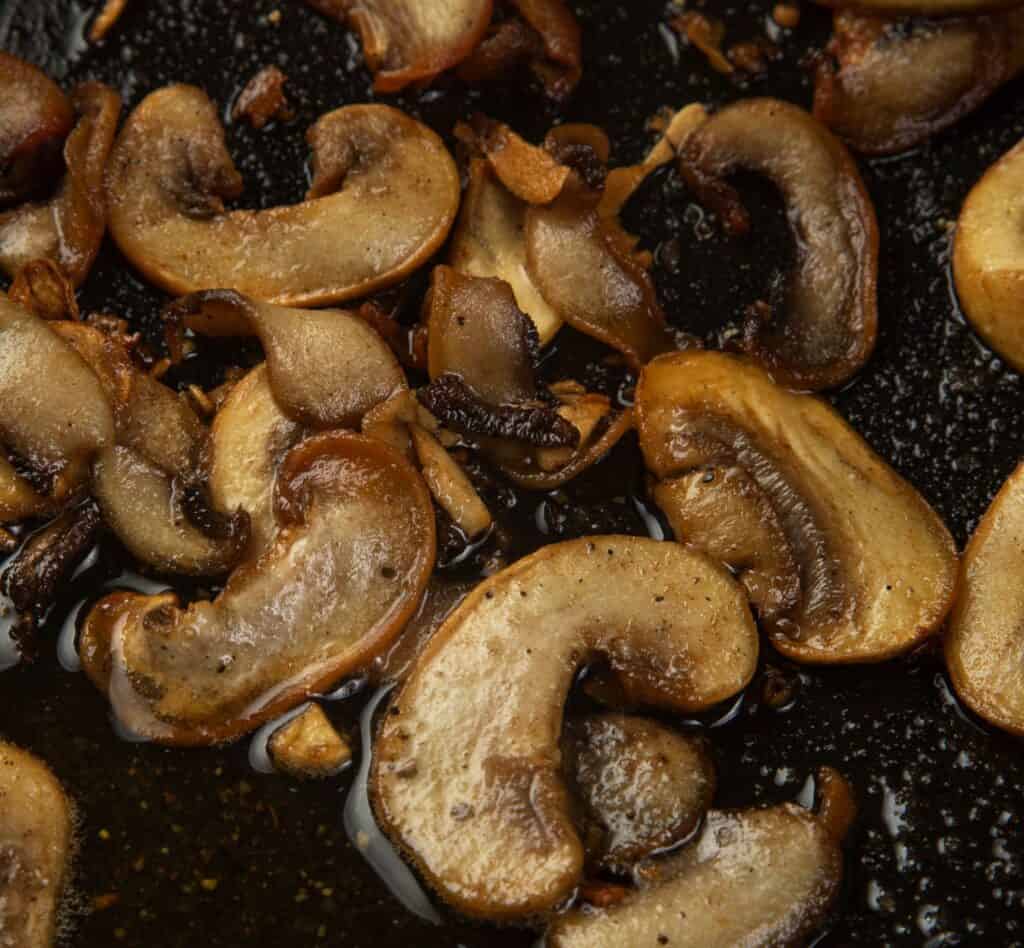 When the mushrooms are cooked through, add the crushed garlic (if you are using them).
To help the mushroom sauce thicken up enough, stir the cornflour in with the milk until it dissolves, before adding that and the cream to the saucepan. Simmer for 5 to 10 minutes until the sauce thickens.
Optionally add in some grated parmesan cheese for extra flavour.
Serve over steak, chicken, pork chops, baked potatoes or stir it through freshly cooked spaghetti!