Chocolate overnight oats are a popular choice to wake up to in the morning!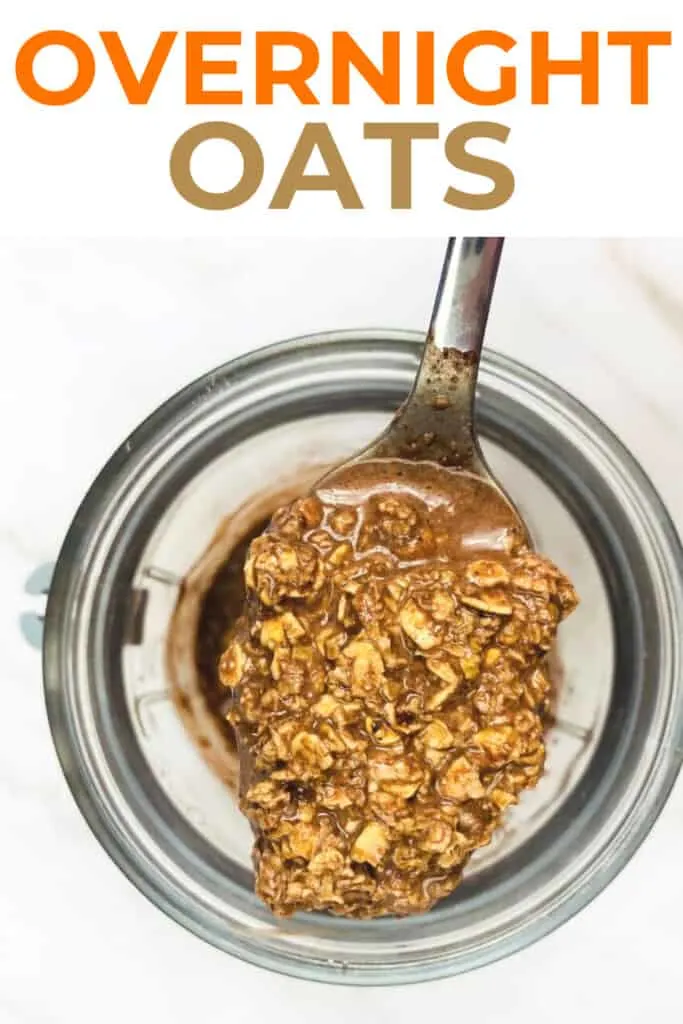 How To Make Chocolate Overnight Oats
The great thing about overnight oats is you can adjust the taste really easily.
They are quick to prepare the night before, with just a few ingredients required.
Ingredients for Chocolate Overnight Oats
50g rolled oats
100ml water/milk (any milk type is fine)
1tbsp cocoa powder
1tbsp honey (optional)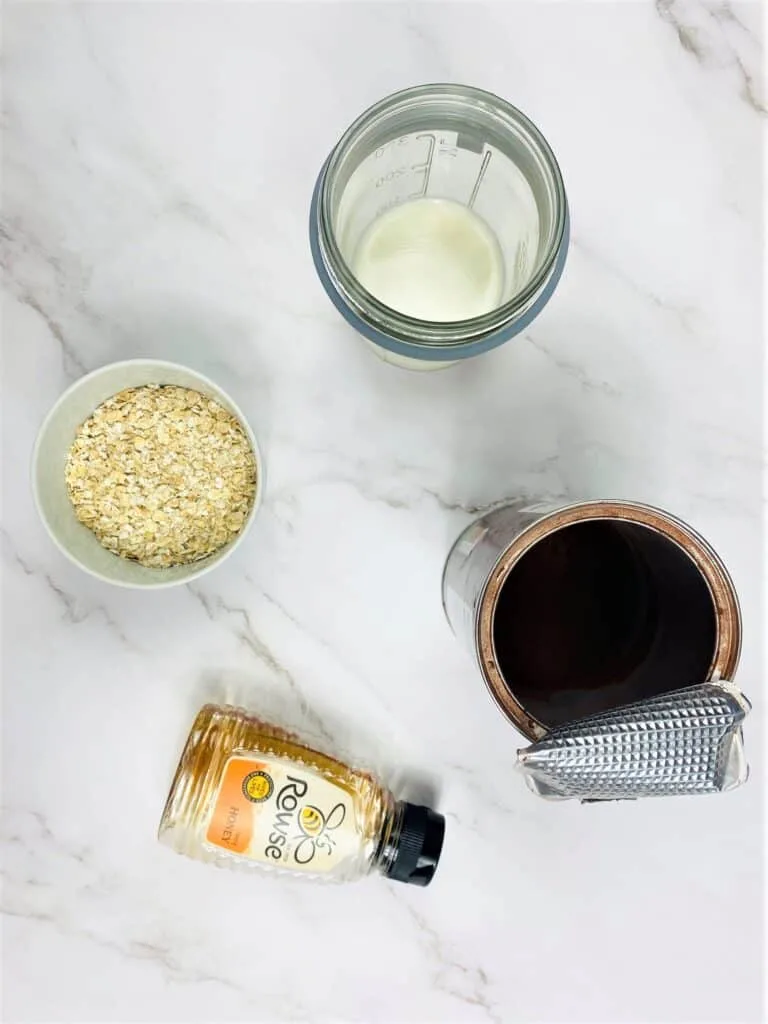 You can use any pot or jar that has a lid – the one you see in the pictures is one I got from Amazon – it's really cute and useful with measurements on the jar as well as a spoon!
Making chocolate overnight oats really is as simple as adding all the ingredients to the jar and stirring them together!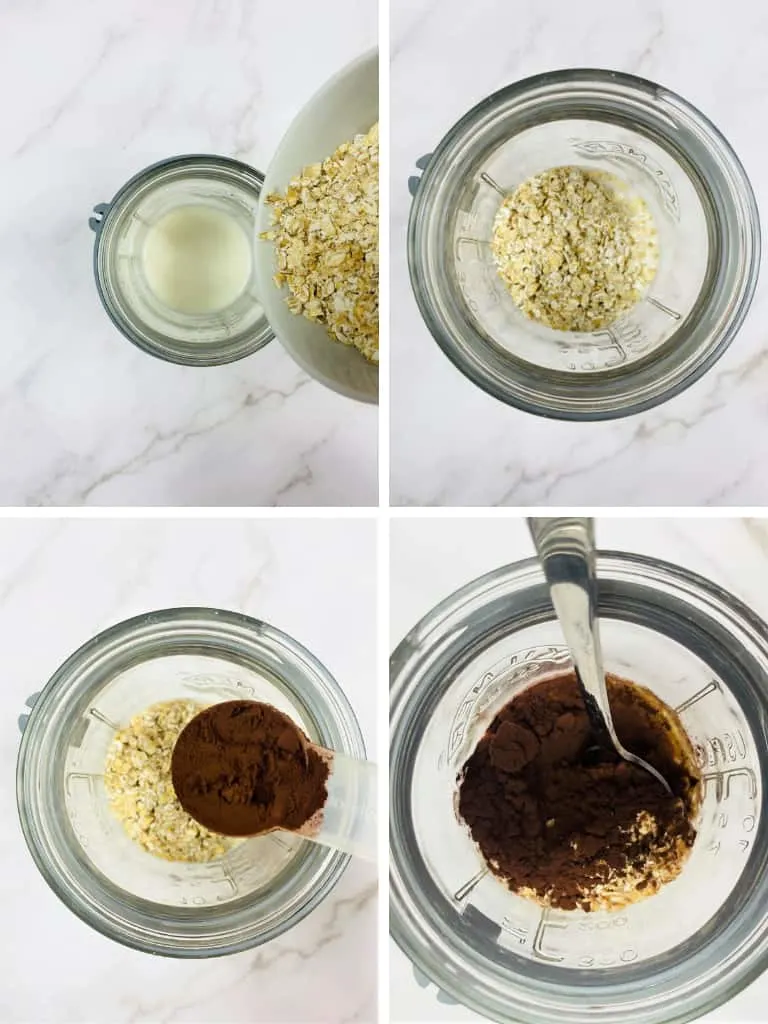 Once everything is in the jar, gently stir them all together, pop the lid on and place in the fridge overnight.
In the morning, remove the lid and give the oats a little stir and tuck in for a tasty breakfast treat!
Can You Heat Up Overnight Oats?
Yes you can – as long as the container is microwave safe, place it in a microwave and heat for 1 minute, stopping after 30 seconds to stir.