Homemade oven chips are a great alternative to deep frying.
Follow this quick and simple recipe to go from spud to chip with minimal fuss and maximum taste.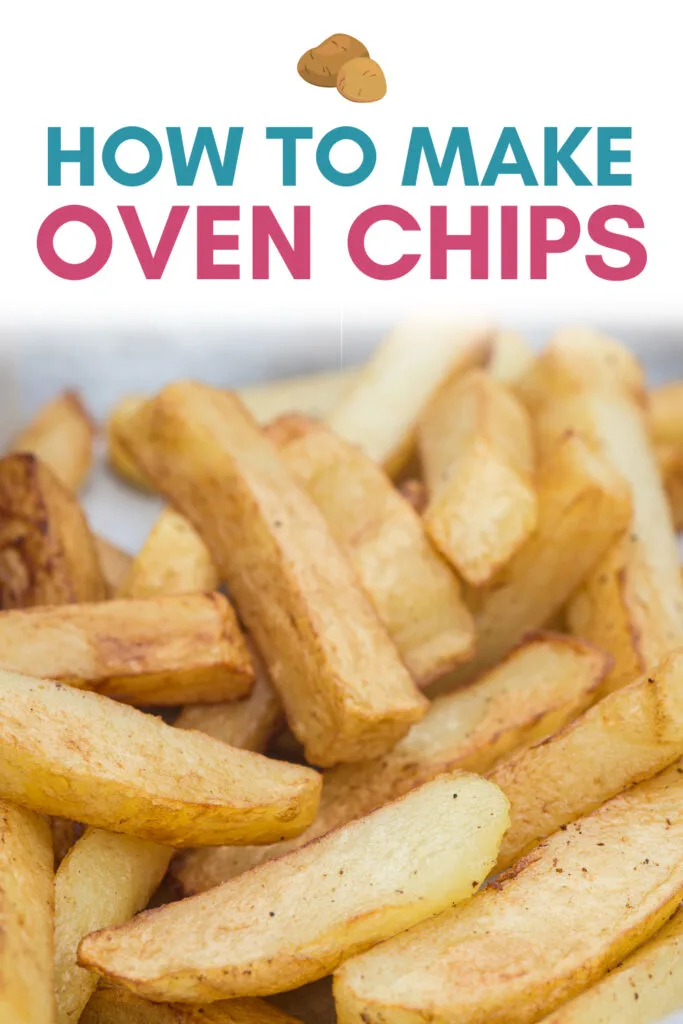 How To Make Homemade Oven Chips
Making homemade chips in an oven follows these basic steps;
Chop potatoes
Par boil chips (optional)
Coat evenly in oil and season
Cook in preheated oven for about 45 minutes
What Are The Best Potatoes For Chips?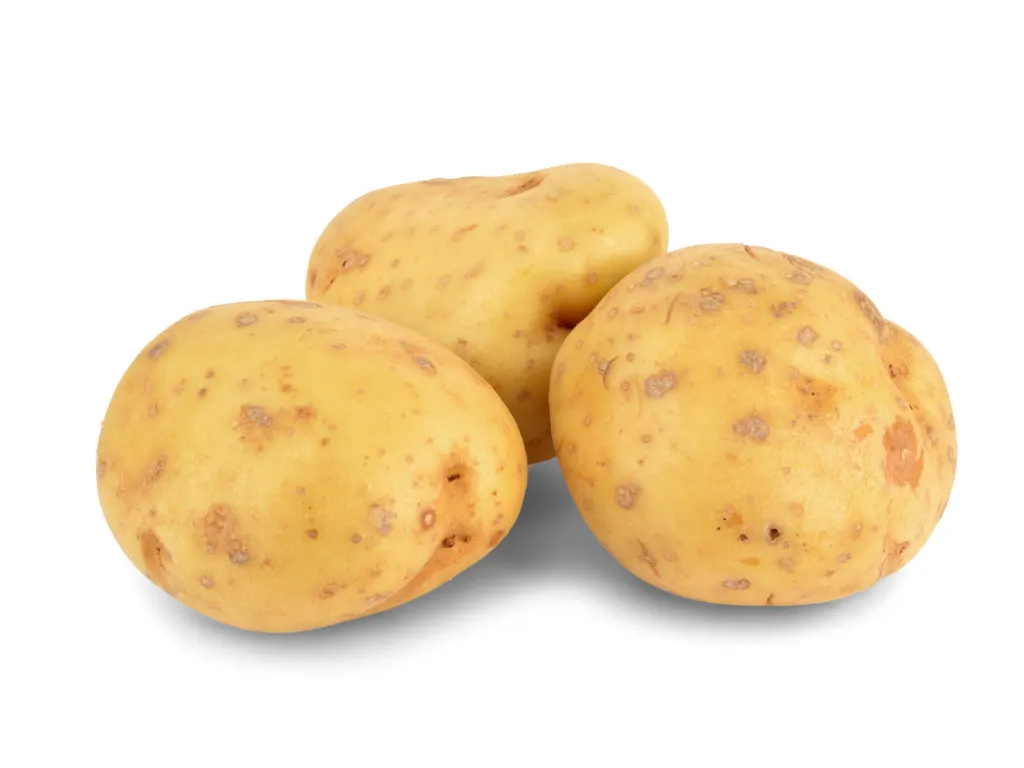 Different types of potatoes are best suited for specific methods and recipes.
The best potatoes for chips are;
Maris Piper
King Edward
Desiree
How Many Potatoes Do You Need Per Serving Of Chips?
Allow around 1 large potato per person (approx. 250g – 300g of raw potato) – depending on how large you want your portion of chips to be!
How To Prepare Potatoes To Make Chips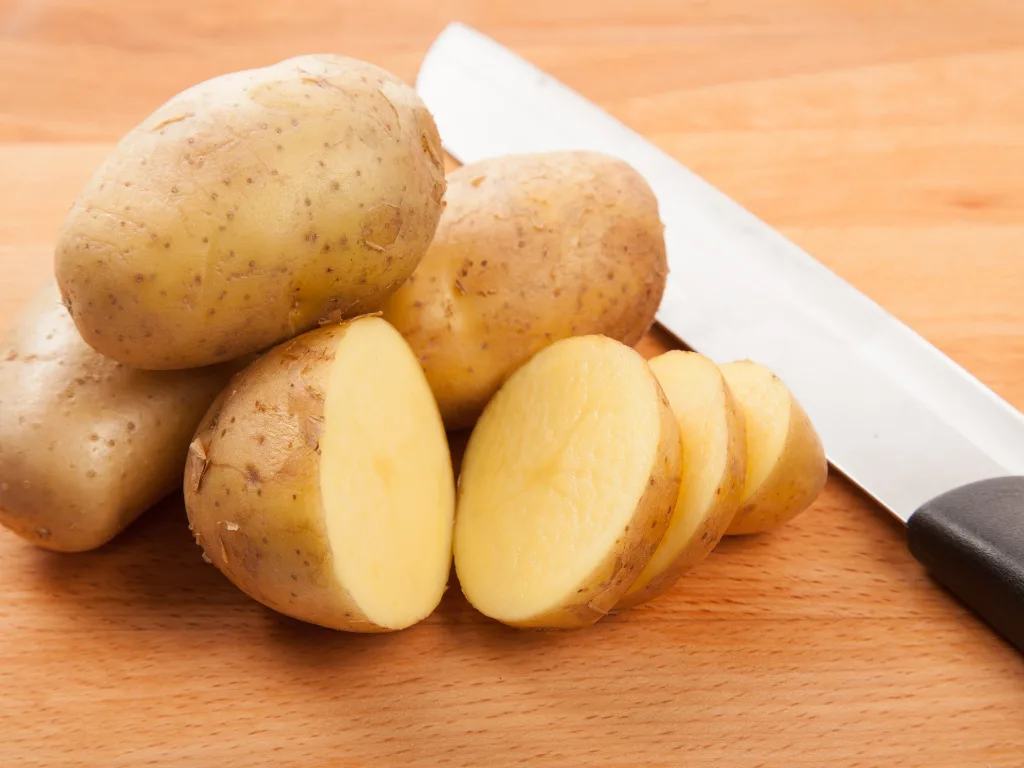 Give the potatoes a good scrub and clean under cold running water.
It is up to you whether you decide to peel them or not. I prefer the taste of skin on my chips, not to mention it makes the preparation time so much quicker! Either way, slice them up into your preferred thickness – just try to keep the sizes similar so that they cook evenly.
Do you par boil potatoes before making chips?
It's not compulsory to par boil potatoes before roasting them in the oven but it can help to make them more crispy. Once the potatoes have been sliced bring them to the boil in a saucepan of cold, salted water. Bring them to the boil before switching them off – don't allow them to cook for much longer than this or they might start to fall apart.
Drain them and pat them dry with a clean tea towel or kitchen roll.
What Is The Best Oil For Homemade Chips?
A neutral tasting oil with a high smoke point is best – vegetable, sunflower or groundnut oil. If you want the added flavour, goose fat is a popular choice for cooking chips in. Although, if you are after a healthier chip, drizzle some olive oil on instead.
How do you make homemade oven chips crispy?
There's no denying that deep fried chips come out the crispiest – but that's not to say you can't achieve some tasty, crispy oven chips too;
Ensure the oven has been preheated (200C/180C fan/gas 6).
Don't cut the potatoes too thin they will cook too quickly and possibly burn.
Make sure the chips are evenly coated in oil – put them in a large bowl and use your hands to redistribute the oil over them all.
Give the chips enough space on the baking tray – don't pile them up. Use more than one baking tray if necessary.
Turn them over at least twice during the cooking time to ensure they crisp up all over and don't stick to the baking tray.
Side Note: Air fryer chips are a great way to achieve that 'almost' deep fried texture, without the masses of oil. I love air fryer chips but there is always a special place in my heart (and belly) for those perfect portions from the fish and chip shop!
How Can I Make My Oven Chips Taste Better?
Your choice of oil will make the biggest difference, with an animal fat producing the most flavour. Sprinkle some sea salt over the chips before adding them to the oven.
However, you can also enhance the flavour of your homemade chips by sprinkling some of your favourite herbs and spices over them – once you've oiled them up. You can use any you like – add some curry powder for curried chips, garlic powder, paprika, thyme – they'll all add a different taste.