There's nothing like a glass of chilly homemade lemonade on a warm summer day. Making it at home is so easy, as well as delicious.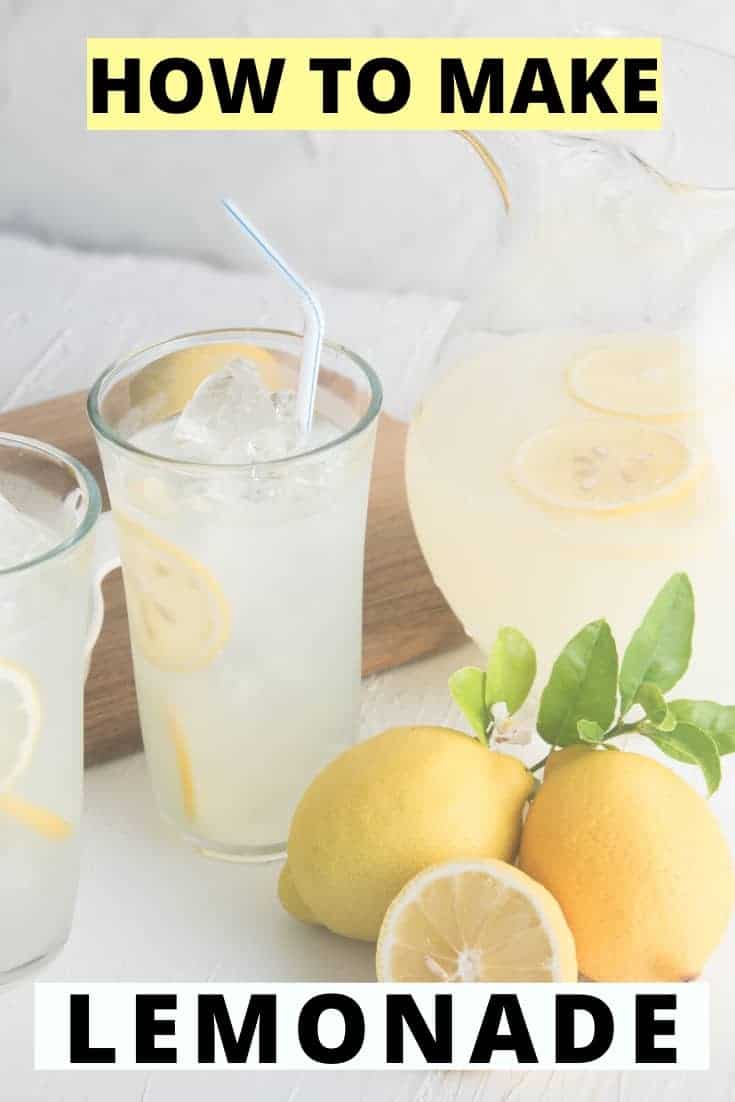 How to Make Homemade Lemonade
You start out with 3 basic ingredients: fresh lemon juice, water, and a sweetener. From here on, you can add anything you like, such as mint leaves or more.
I'm also going to cover how to make lemonade with sugar, or with sugar substitutes for a healthier option.
Making Lemonade with Sugar
Step 1: Collect the ingredients
7-8 fresh lemons
150g – 200g of sugar (approx.)
1.5 litres of water
Ice – crushed or cubes
Step 2: Juice the lemons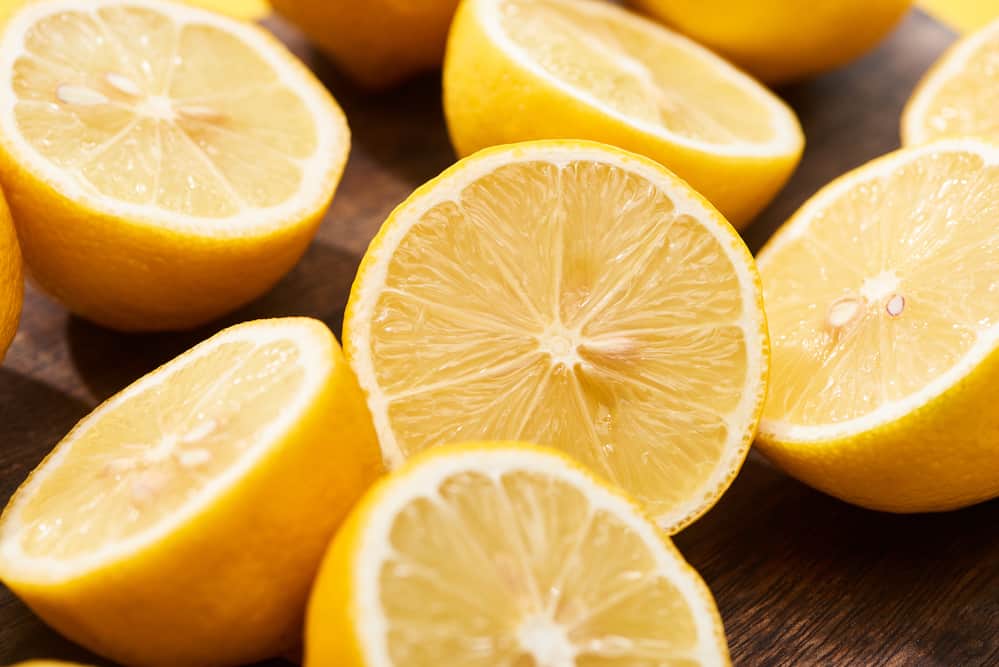 Roll the lemons on a kitchen worktop to loosen them up. Cut the lemons in half and squeeze out the juice. You can squeeze the lemons in a number of ways such as;
Squeeze them by hand
Use a spoon or a fork
Press the lemon halves between a pair of kitchen tongs
Use a handheld juicer
Use an electric citrus juicer
Make sure to keep squeezing the lemons until you have every last bit of juice. If the lemons were previously refrigerated or frozen, you will need to microwave them very slightly to soften them up.
If you don't want any pulp in your lemonade, then use a strainer which will collect the pulp and seeds leaving you with pure juice. Otherwise use a slotted spoon to remove just the seeds.
Step 3: Add Sugar
Pour the lemon juice (with or without pulp) into a large jug that can hold up to 2 litres. Depending on how sweet you want your drink, add about 150g to 200g of sugar. You can add more or less sugar based on your personal preference.
Dissolve the sugar in the lemon juice completely- you'll need to stir constantly for a few minutes. Don't add the water until the sugar is completely dissolved since it'll be harder to dissolve it at this stage.
The Sugar Shortcut
If you don't want to spend a good few minutes trying to dissolve the sugar, you can make sugar syrup beforehand. To make the sugar syrup, dissolve equal parts water and sugar in a saucepan over medium heat. Let the syrup cool down to room temperature before stirring it into the lemon juice.
Step 4: Add the Water
Add around 1.5 litres of cool water to the jug. If you used sugar syrup in the previous stage, or you want a stronger flavour, add less water. Stir the lemonade with a large spoon until everything is well-combined and an even colour. You might notice some sugar granules at the bottom of the jug, which is fine.
The Fizzy Lemonade Hack
If you love your homemade lemonade fizzy, you could use sparkling water instead of still water. You can even do a 50/50 split of sparkling water and still water. If you're feeling creative, you could add flavoured water like strawberry, etc.
Step 5: Finishing Off
Taste the lemonade to see if you like it. If it's too sour, add a little more water or sugar to balance it out. Alternatively, if it's too sweet, add a little more fresh lemon. Add ice if you want and enjoy your drink.
If you're not drinking it immediately, don't add ice, just refrigerate the jug. The lemonade will taste fresh and delicious if it's kept covered for up to 5 days in the fridge. When you want to drink it, give it a stir before pouring it out.
Step 6: Garnish Your Drink (Optional)
If you want to jazz up the lemonade, you can add your favourite garnishes like:
Dried lavender
Herbs like rosemary, mint, or thyme
Slices of fresh lemon or lime
Seasonal berries like strawberry puree, raspberries, sliced cherries, and so on.
Lemonade with a Sugar Substitute
If you want a healthier drink, you can replace the sugar in the lemonade with alternatives. Follow the same steps outlined above swapping out Step 3 for the following:
Instead of sugar or simple syrup, add sugar substitutes such as:
Adding a small amount of zero-calorie sugar like stevia
Adding around 8-10 tablespoons of honey (depending how sweet you like it)
Whichever substitute you choose, make sure to mix it in well before adding the water.
Homemade Lemonade Tips
If you have limes instead of lemons, you can follow the same steps outlined above to make fresh, delicious, homemade limeade.
If you don't have fresh lemons, you can use bottled lemon juice, but you'll need to add more of it for a sharper flavour. Lemonade made using fresh lemons always tastes better, which is why many people freeze lemons (or lemon juice).
If you have fewer lemons, or you don't want to make such a large batch of lemonade, you can reduce the quantities by half and still follow the same recipe.
If you don't have a jug that's big enough, use a large saucepan to prepare your lemonade and then pour it out into glasses.
If you don't want to add ice but still want to enjoy a chilled glass of lemonade, then place the drink in the fridge for a few hours (at least 3) before drinking.
Once you know how to make lemonade at home with fresh lemons, you'll see that it's really quite easy and worth the extra effort of squeezing your own lemon juice. Whether you experiment with different flavours or stick to the classic lemon flavour, try to use fresh ingredients for the best tasting and the healthiest drink.