Are you looking for a cheap and easy meal to make tonight?
Sausage pasta is economical, filling, and most importantly – delicious.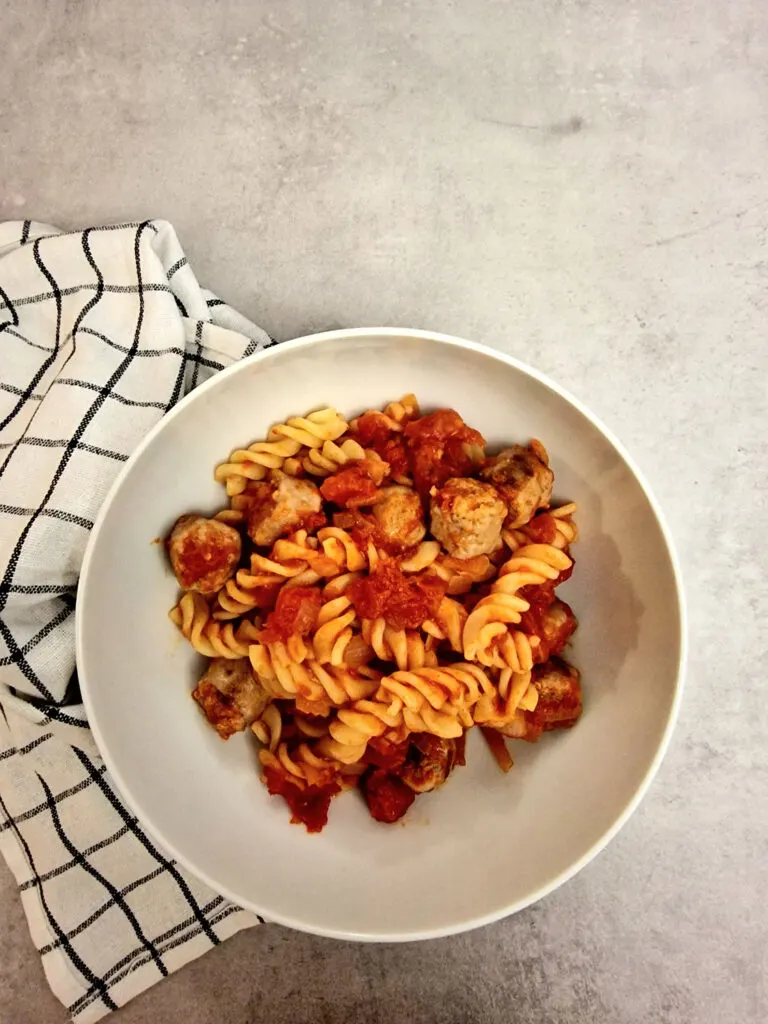 You won't believe how simple this recipe is, it can be made with just 2 pots, so there's minimal cleanup required.
Like many sausage recipes, this dish is hearty and filling, yet still light enough to not leave you feeling weighed down. The combination of sausage and pasta makes for a tasty and satisfying meal.
How To Make Sausage Pasta
With just a few simple ingredients, you can create this amazing dish.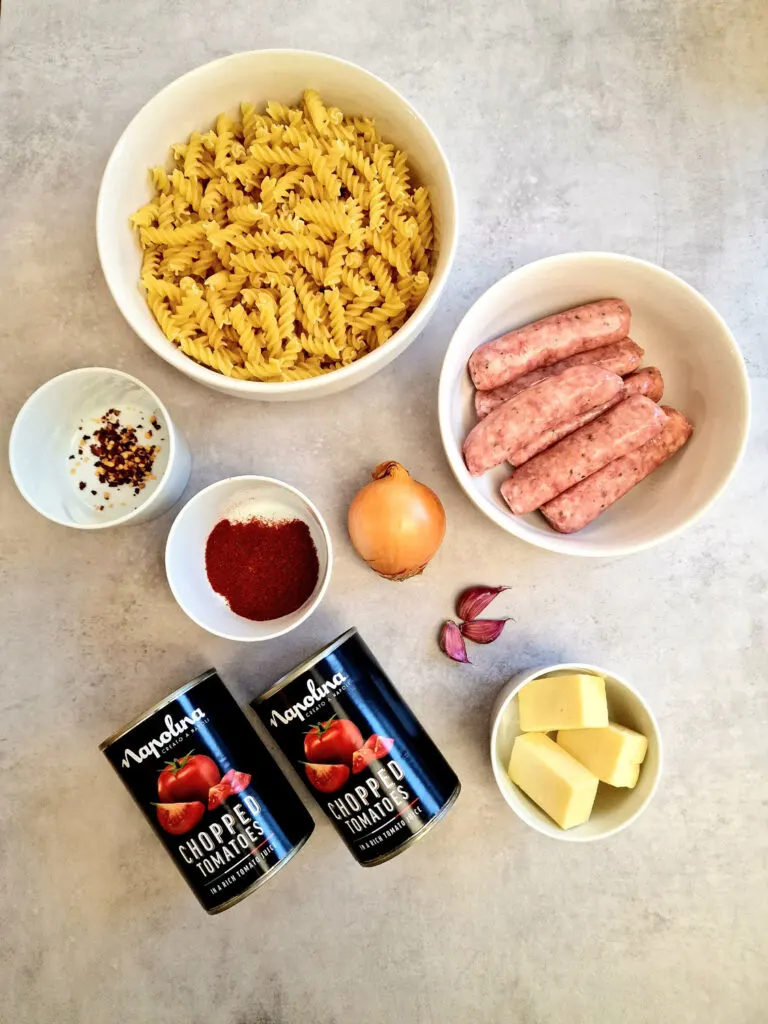 What You Need:
The following ingredients will serve 4 people, you can adjust the amount according to how many people you are cooking for.
6 – 8 sausages – you can use any type of sausages, I used cumberland pork sausages
1 onion
3 cloves garlic
2 x 400g chopped tomatoes
1/2 tsp dried chilli flakes
1 tsp smoked paprika
400g dried pasta – fusilli or penne are good pasta varieties to use
Grated cheese (optional to grate on top – Parmesan, Cheddar or Mozzarella work well)
The great thing about this recipe is that you can add in any extra ingredients you have lurking about in the fridge – peppers, courgettes, celery etc.
Making It:
Using a sharp knife or kitchen scissors cut the sausages into chunks. Heat the oil in a large frying pan and add the cut up sausages. Once they begin to brown add the onions and crushed garlic and continue to cook until the onion begins to soften.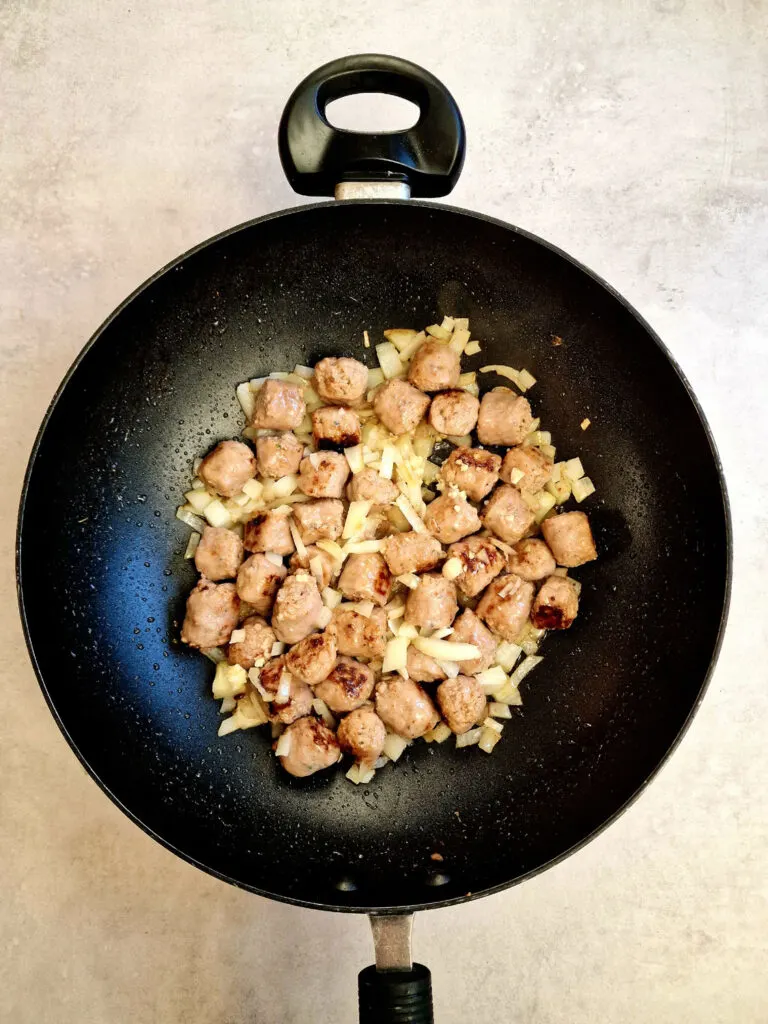 Add the chopped tomatoes, chilli flakes and smoked paprika and stir everything together in the pan. If you are adding any extras (peppers, celery etc) add them in now too.
Bring the mixture to a boil and then reduce to a simmer for about 10 to 15 minutes.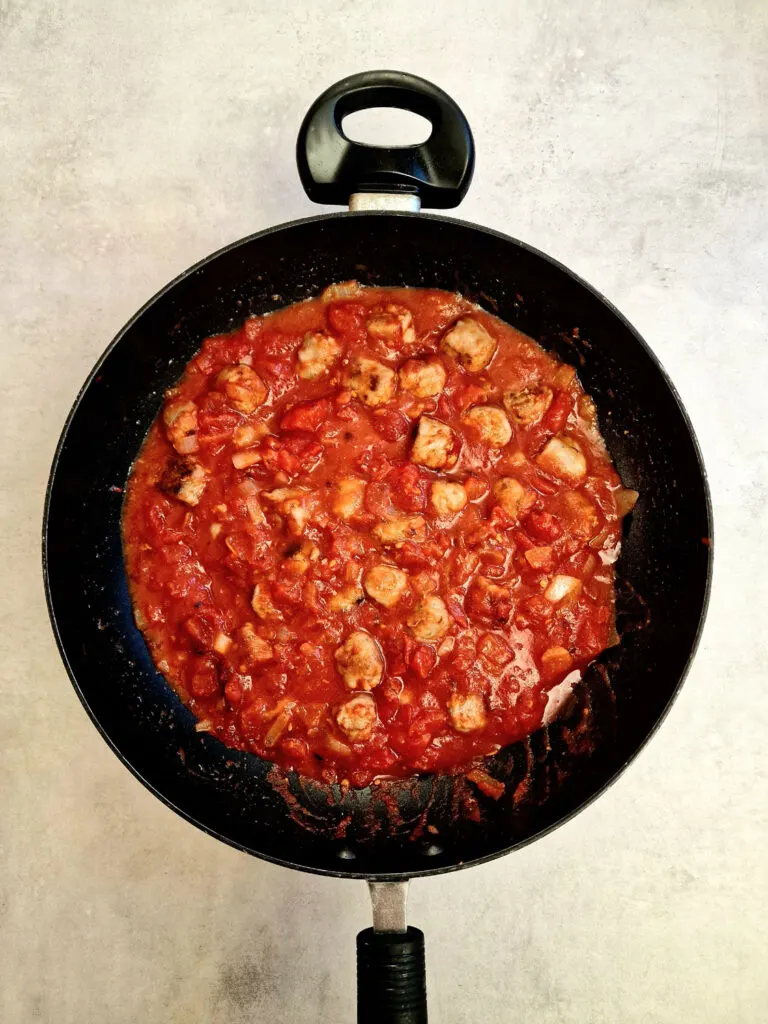 In the meantime, you can start to cook the pasta in a separate saucepan according to the packet instructions.
Once the pasta is ready drain it and stir in with the sausages and tomatoes.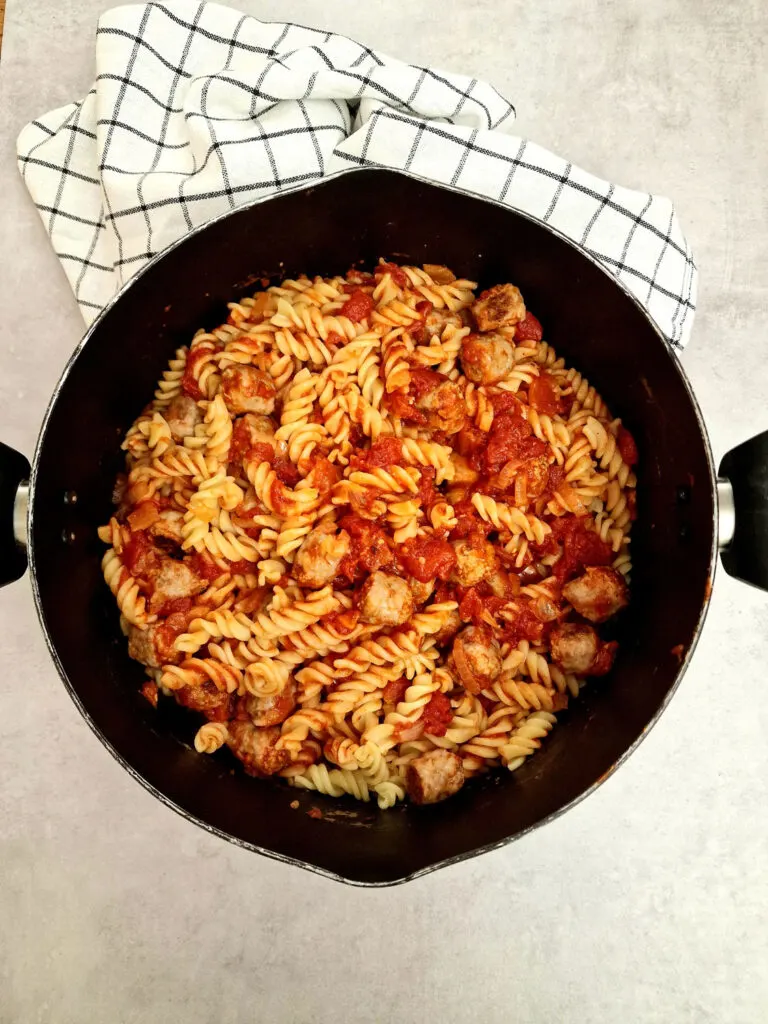 Dish out into bowls and optionally sprinkle some grated cheese on top.