Bara Brith is a traditional Welsh recipe that we recently fell in love with on a recent holiday to Wales. Bara Brith is a fruit cake made with dried fruit that has been soaked in sugar and tea.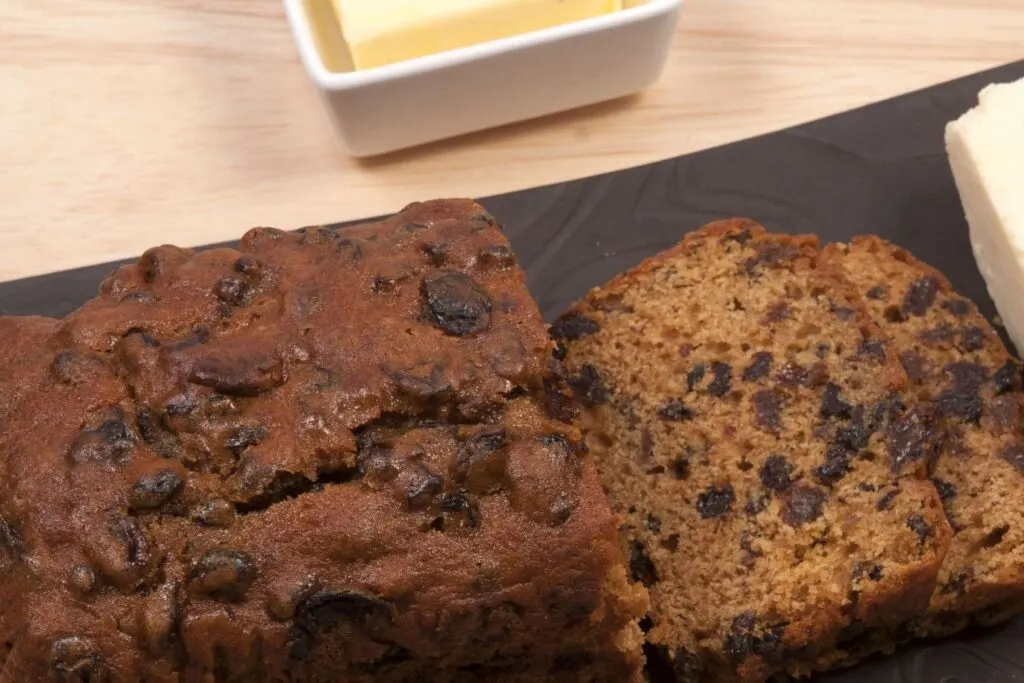 How To Make Bara Brith
This is my first attempt to make Bara Brith at home, following this recipe I found on Visit Wales.
Making Bara Brith is a simple enough process but there is a bit of preparation work involved, so plan ahead if you want it for a specific day.
All the ingredients you need for Bara Brith are ones you would typically have at home, or if not, they are easy enough to get;
400g dried mixed fruit
300ml strong hot tea
100g dark brown muscovado sugar
250g self raising flour
1 tsp mixed spice
1 beaten egg
You will also need a loaf tin. The recipe I followed recommended a 900g (2lb) sized one.
Preparing Bara Brith
Weigh out the dried mixed fruit and put it in a bowl. Add the sugar and hot strong tea. I used 2 tea bags to make the tea and left them to brew for 5-10 minutes so that it was nice and strong.
Stir everything so that the sugar dissolves and leave it for at least 6 hours, or as I did, overnight.
Sift the self-raising flour and mixed spice together and stir in with the dried mixed fruit mixture. Add and stir in the beaten egg.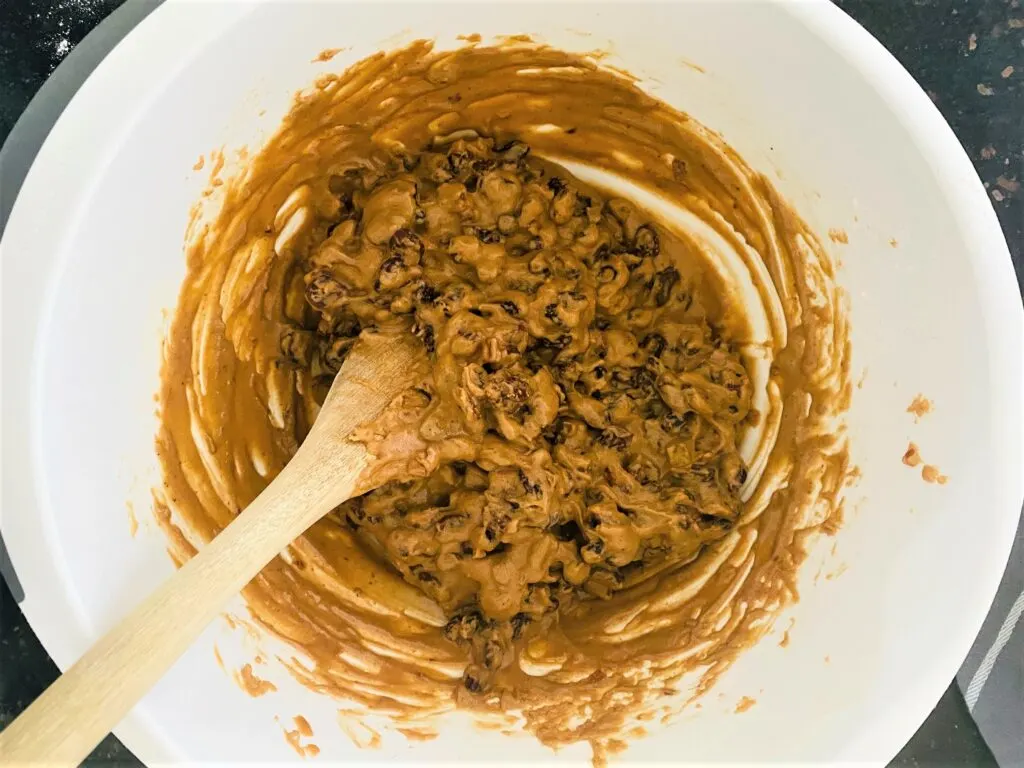 Transfer the mixture to a greased or lined loaf tin and cook in a preheated oven (180°C /Gas 4). Cook for 1 hour.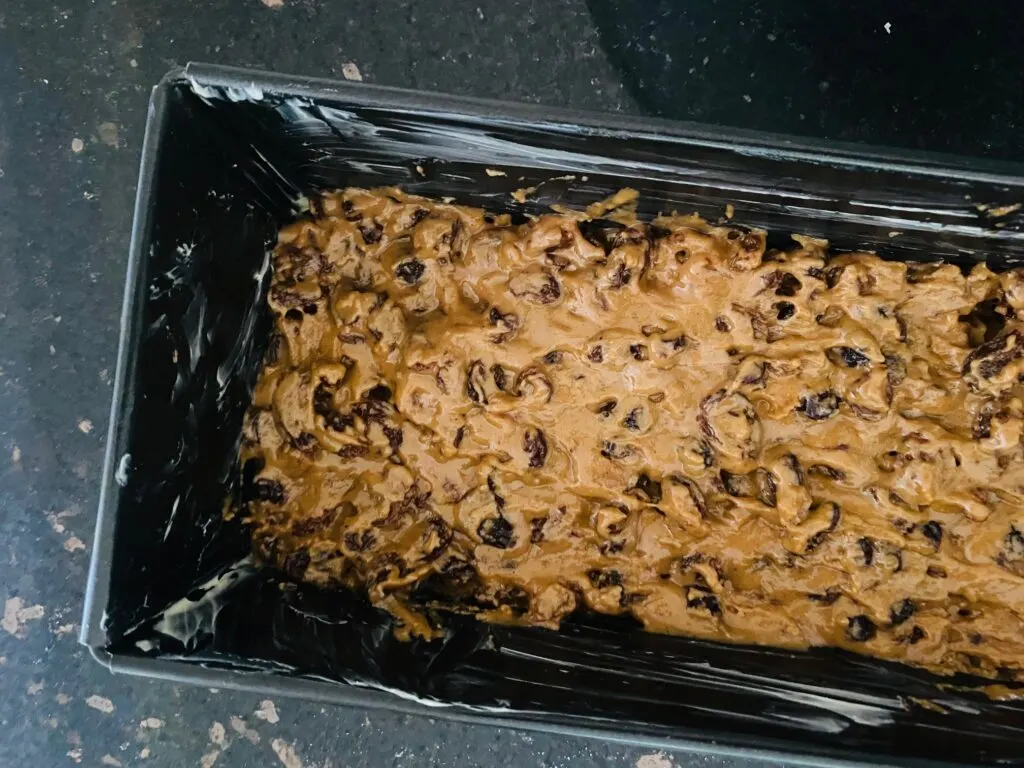 I check on it after 30 minutes and the top was cooking quite quickly so I covered it loosely with some foil.
Once the Bara Brith is cooked remove it from the oven. Check it is cooked through by piercing it with a sharp knife or skewer – it should come out clean.
Leave the Bara Brith to cool.
And here is the hard part – leave it for 2 days before eating!
Ok, so I couldn't wait 2 days so I tried it already. It's really tasty – but I only had a little bit so that I can store the rest and do another taste test to check the difference!
Patience is not always for me where food is concerned, haha. Update: I've checked other recipes and they don't all tell you to wait 2 days!
It tasted great, but when I make it again I think I will cook it on a lower heat as it cooked really quickly and did dry out a little bit.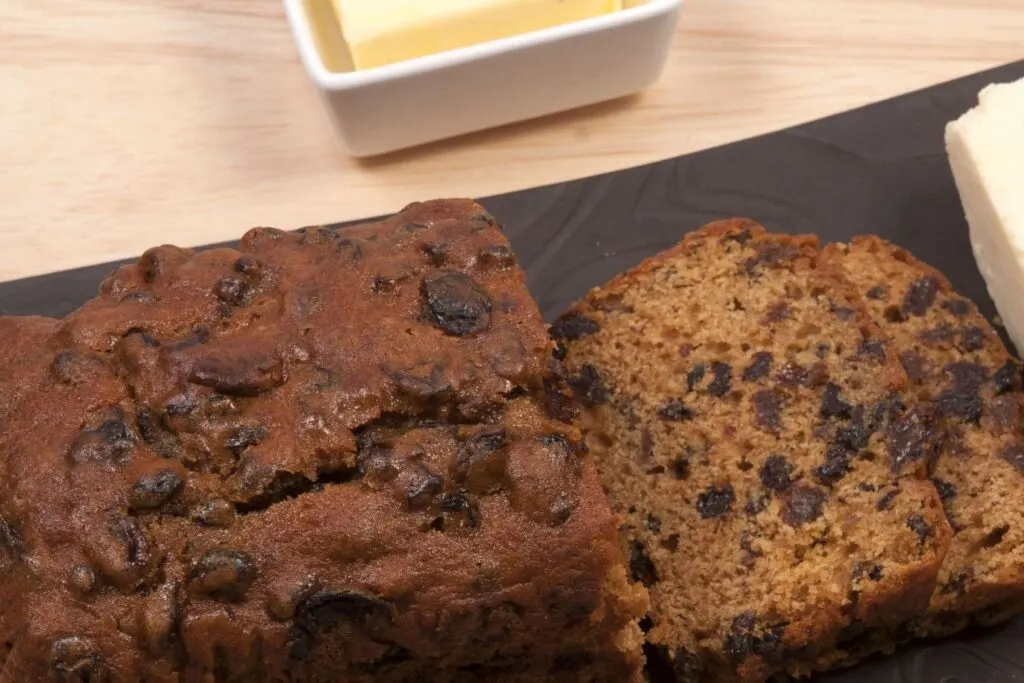 What To Serve With Bara Brith
Bara Brith can be served as it is, or, with some butter spread on a slice. Enjoy with a cup of tea!
How Long Does Bara Brith Last?
Bara Brith will last for up to 7 days when stored in an airtight container.
Have you made Bara Brith before? Let me know in the comments! I'd love to hear different ways to make it and whether I made it correctly!