Adding beetroot to chocolate brownies are a great way to add a nutrient boost to this delicious chocolatey treat.
Beetroot brownies might not seem like your thing, especially when you can be enjoying regular chocolate brownies, but I recommend you give these a chance; you'll be surprised how tasty the combination of beetroot and chocolate is!
How To Make Beetroot Chocolate Brownies
The quickest way to make beetroot brownies is by buying cooked beetroot, but make sure it doesn't have any vinegar or flavouring. It would be best if you had plain cooked beetroot for this recipe.
If you can't get any plain cooked beetroot from the supermarket, you need to get raw beetroot and cook it yourself.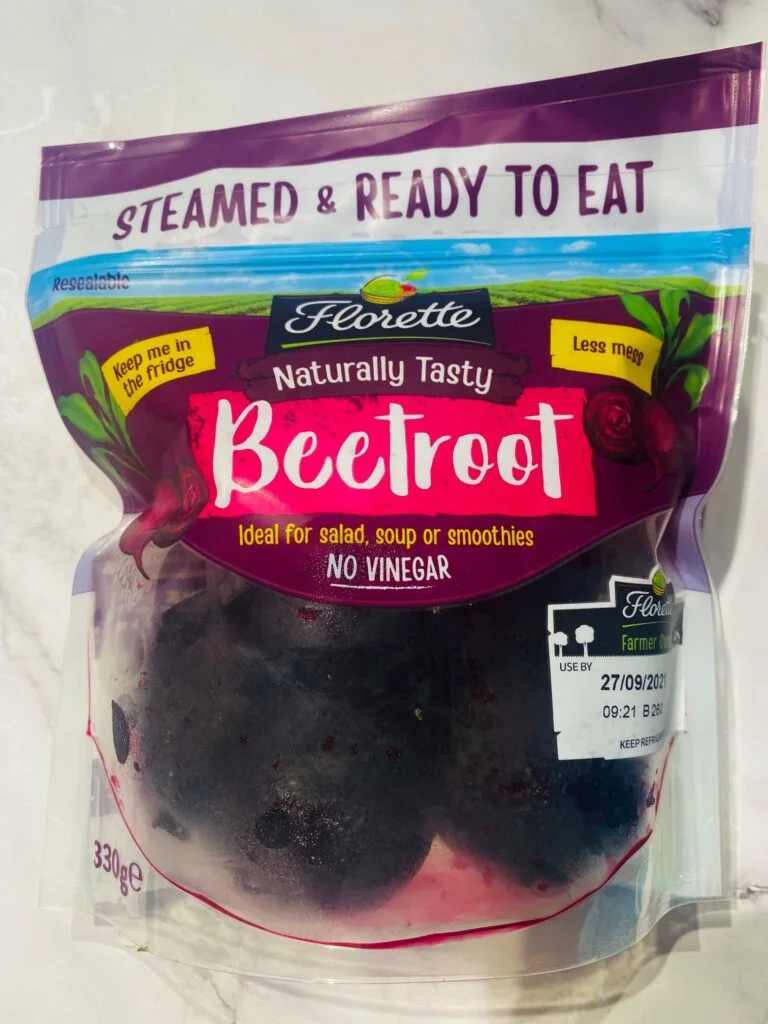 Cooking Beetroot
Leave the skin on raw beetroots; just cut off the stalk and green leaves. Give them a good wash and cook them using one of the following methods;
Boiling: 20-30 minutes
Microwaving: 10-12 minutes on high power
Roasting: 45-60 minutes
Steaming: 30 minutes
Beetroots are cooked when you can easily insert a knife into the flesh. Please make sure they are soft, or they won't blend up smooth enough.
Once the beetroots have cooked, peel the skin off and chop the flesh up.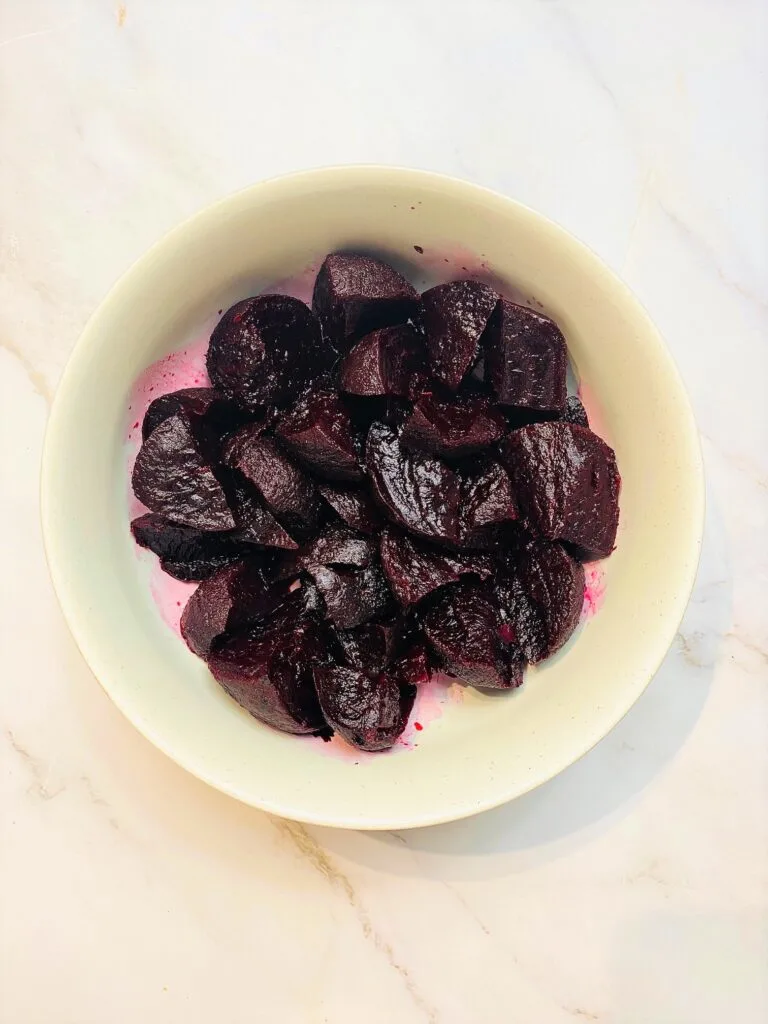 What You Need
The exact quantities are in the recipe card at the end.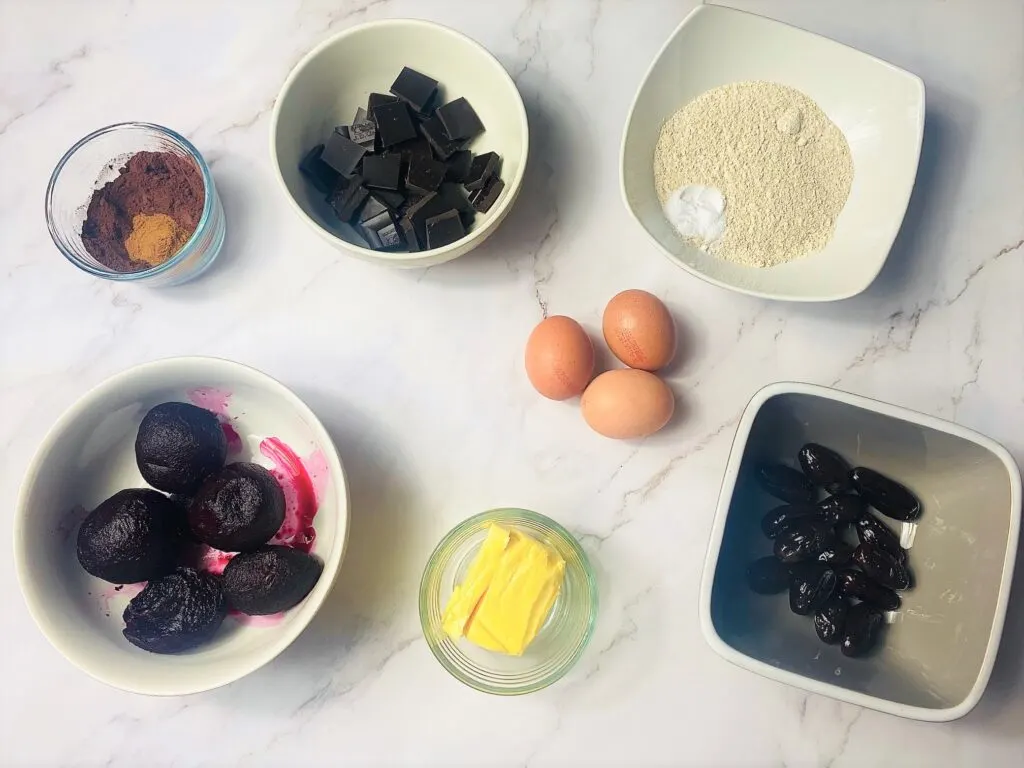 Raw or cooked beetroot (400g raw, or 300g cooked)
Butter or coconut oil
Plain dark chocolate – the darker, the better – I used 85% cocoa
Soft pitted dates or sugar
3 eggs
self-raising flour, I used wholemeal flour, but you can use white flour if you prefer
Bicarbonate of soda
ground cinnamon
cocoa powder
Sugar or Dates?
I used dates as I am trying to reduce how much-refined sugar we use – and I wanted to experiment with some alternatives. You can use sugar if you don't want to use dates. I would probably use about 150g-200g caster sugar to replace the dates.
I used Medjool dates; I thought they were pitted – it turns out they still had the stones in – we only discovered this during the first taste test – oops! If they do still have the stones in, make sure you remove them before you bake 😉
It's best to soak dates in water overnight to soften them up. If you don't have time, you can soak them in a bowl of boiling water for 10 to 15 minutes.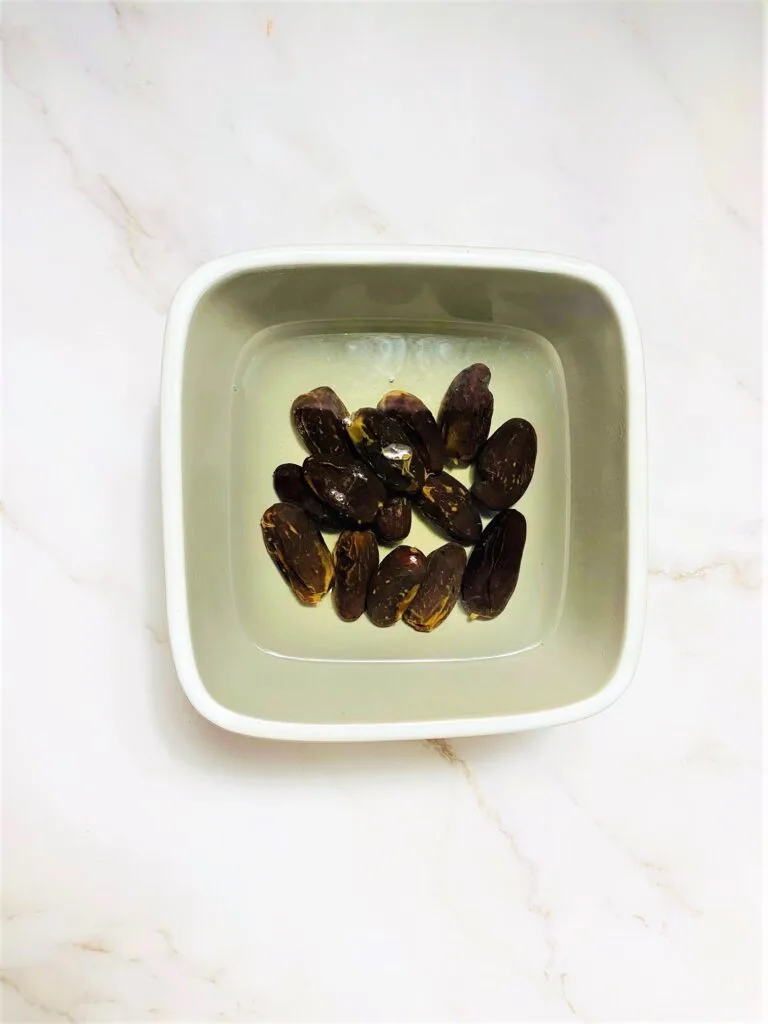 The Chocolate
I used 85% cocoa content, creating a more decadent and slightly more bitter-tasting beetroot brownie. Feel free to use chocolate with a lower cocoa content if you prefer.
Making Beetroot Brownies With A Food Processor
Break the chocolate pieces up and add them to your food processor. If you don't have a food processor or one that isn't powerful enough to crush up chocolate, follow my instructions further down for making beetroot brownies without a food processor.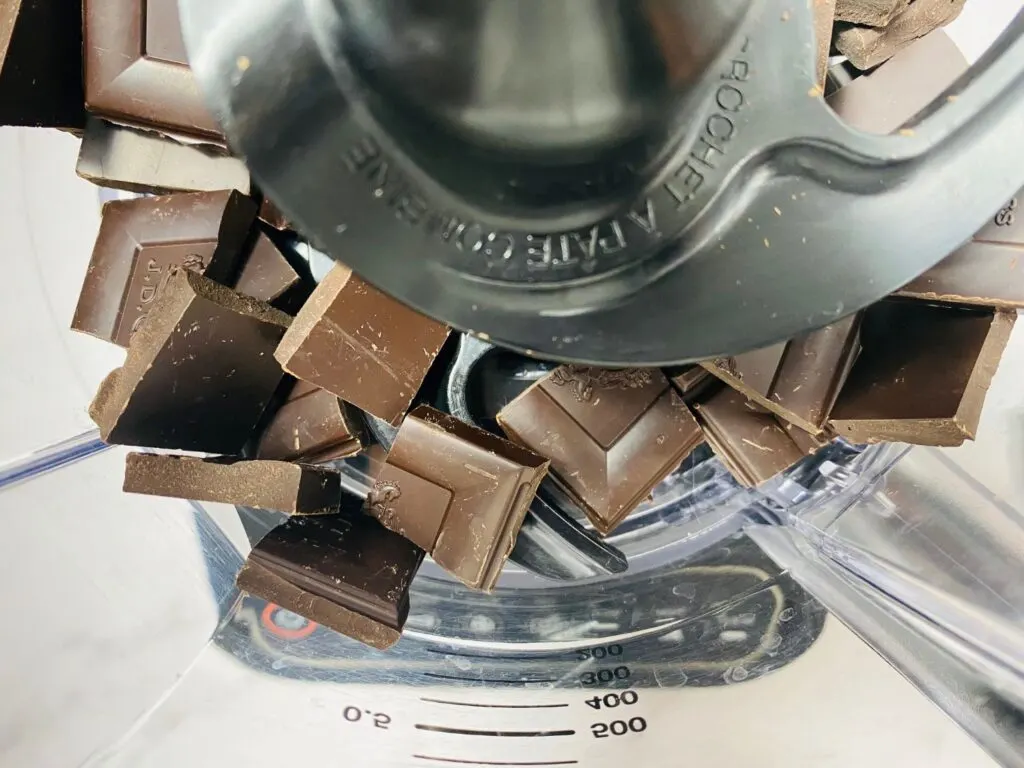 If you use the Ninja Food Processor don't use the same blade attachment as me – I used the wrong one!
Once the chocolate has been chopped up, add the beetroot, butter and dates. Pulse again until they are mainly blended; this will take anywhere from 3 to 5 minutes, depending on the power of your food processor or blender.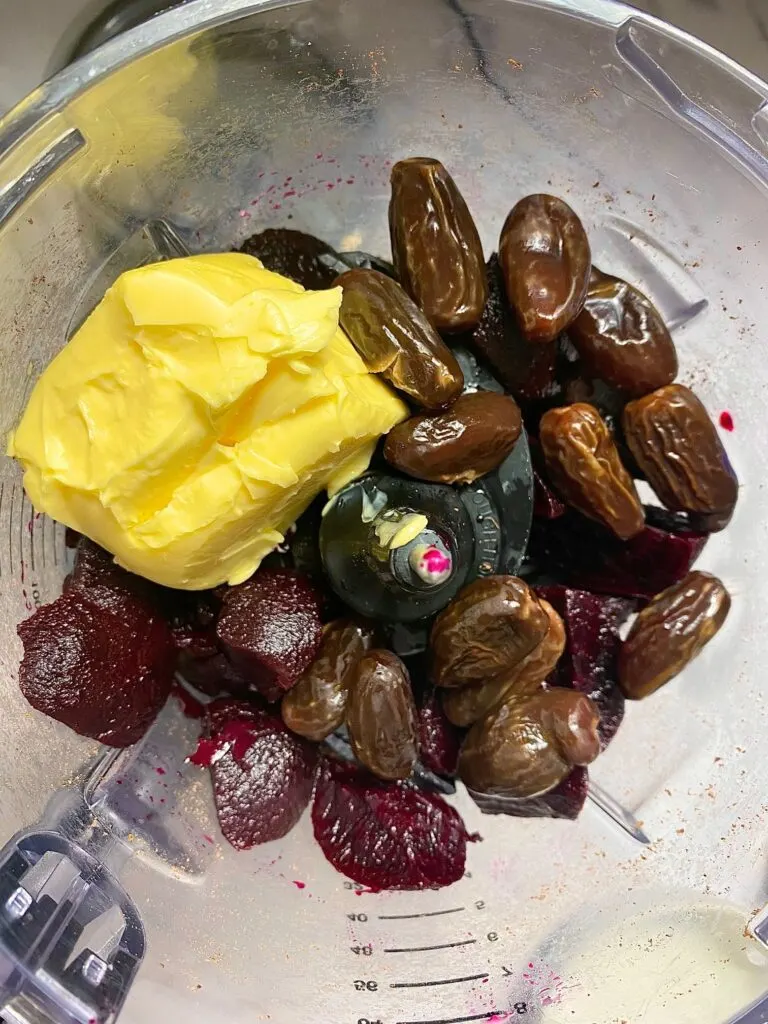 There will still be some small fragments of chocolate (and date stones if, like me, you forgot to remove them!)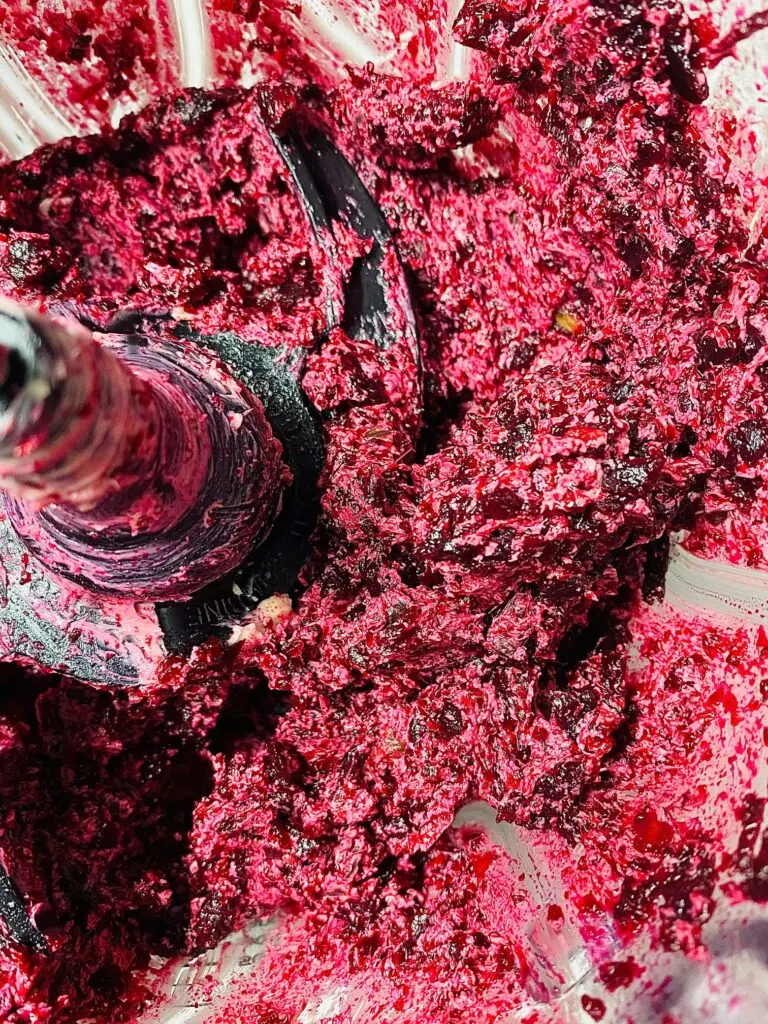 Add the remaining ingredients, and pulse/blend again for 3 to 5 minutes until it is as smooth as you can get it.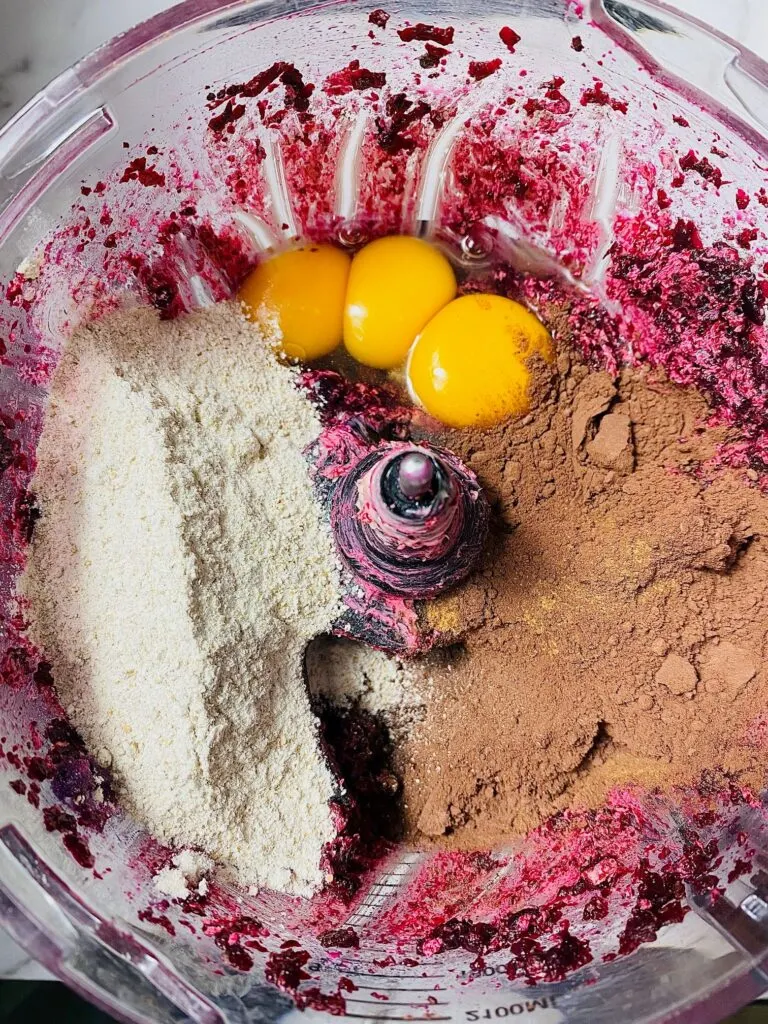 Side Note: The mixture won't look that appealing – it's not a scenario where the kids will want to lick the bowl!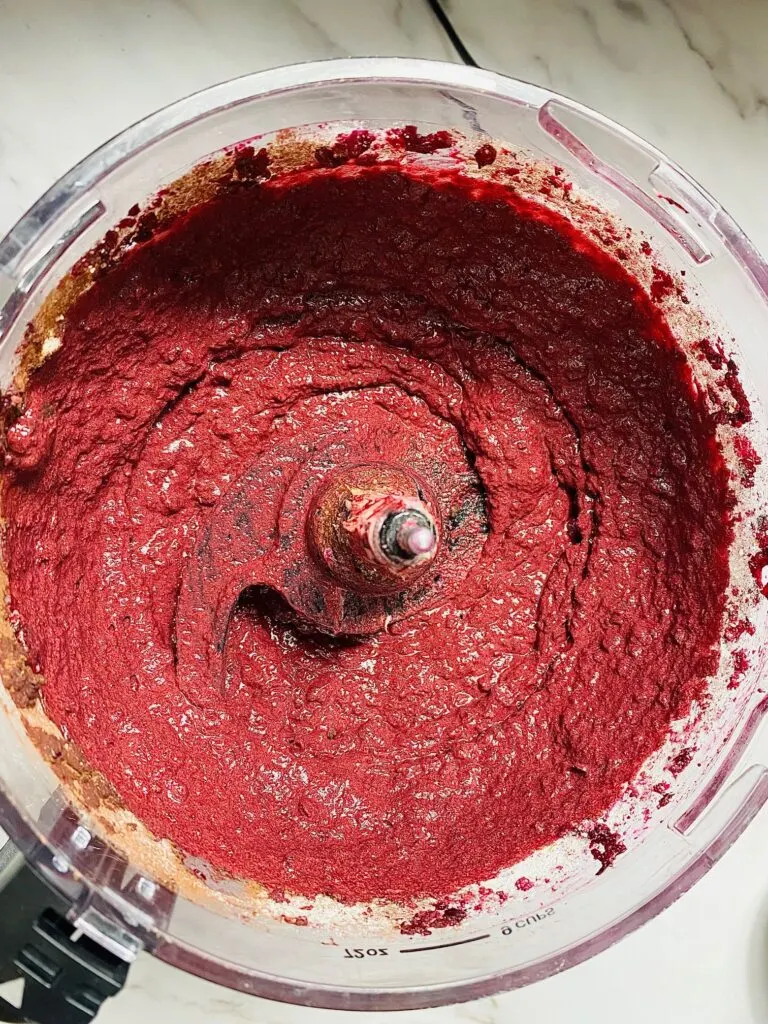 Transfer the mixture to a greased baking tin; I used a 20 by 30 cm tin.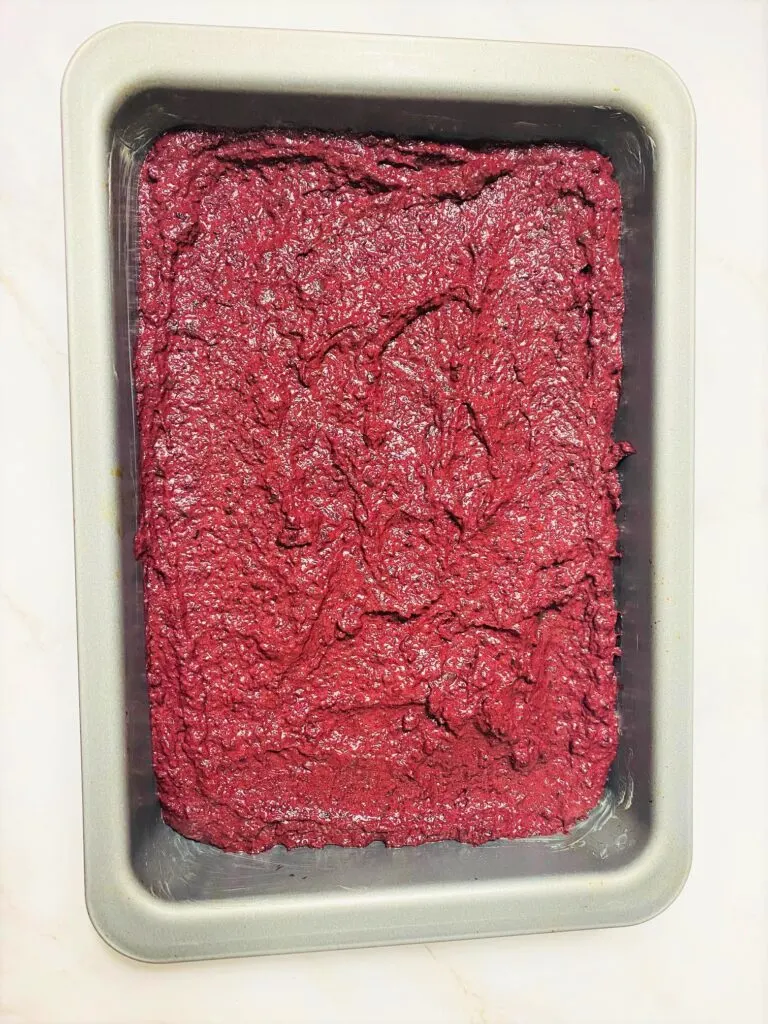 Place in a preheated oven (180C/160C fan/gas 4) and cook for 20 to 25 minutes.
Remove from the oven and leave to cool before removing from the tin and slicing it up.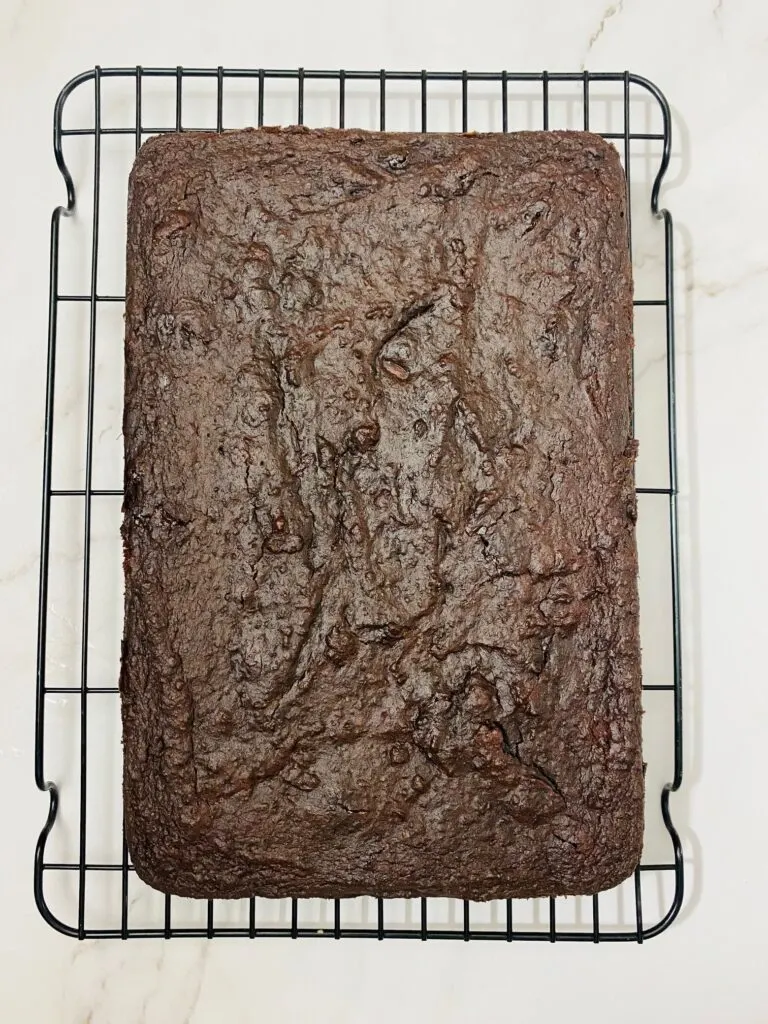 Making Beetroot Brownies Without A Food Processor
I haven't tried this method, but this is how I would do it.
You will need to use sugar, or date syrup, rather than whole dates.
You will also need to grate the cooked beetroot.
Melt the chocolate and butter in a saucepan over a saucepan of simmering water. Keep stirring the mixture until it is melted, taking care not to let it overheat.
Transfer the mixture to a mixing bowl and add the sugar, flour, bicarbonate of soda, flour, eggs, beetroot and cinnamon. Mix everything until it is well combined.
Then, as above, transfer the mixture to a greased baking tin and put it in a preheated oven for 20 to 25 minutes.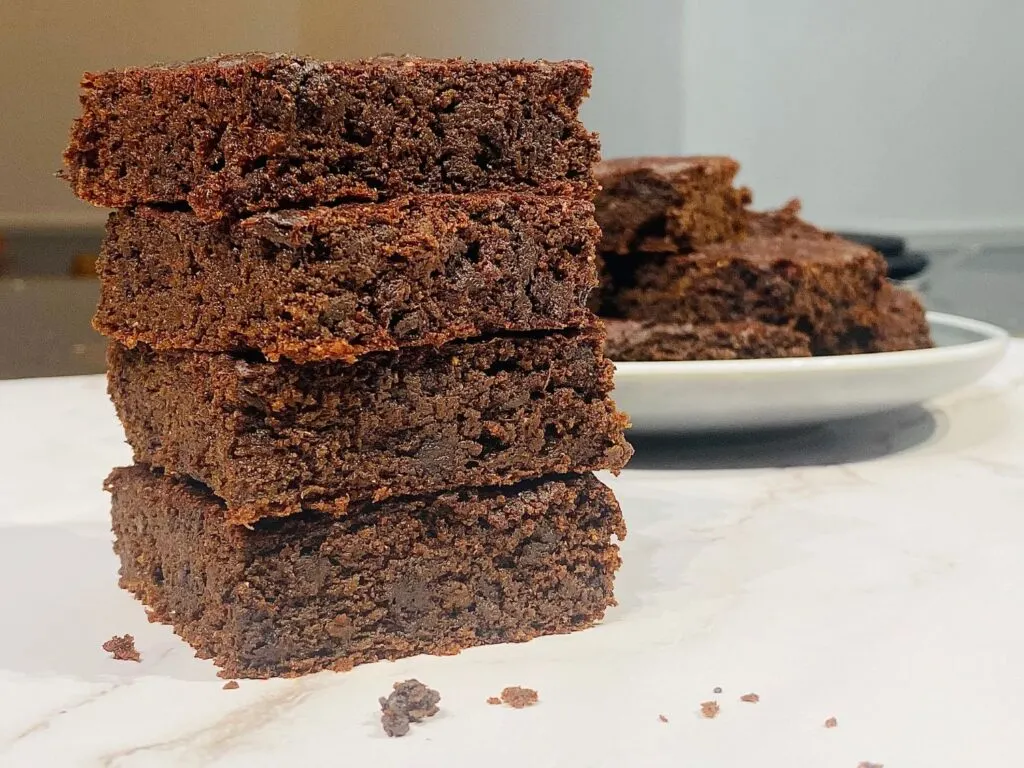 I hope you enjoy these chocolate beetroot brownies! Let me know in the comments if you make them, or if you have any questions!