Celeriac chips have grown in popularity as a replacement for potato chips.
Many people love chips, but they don't love the calories and, depending on the method of cooking, the fat that comes with them.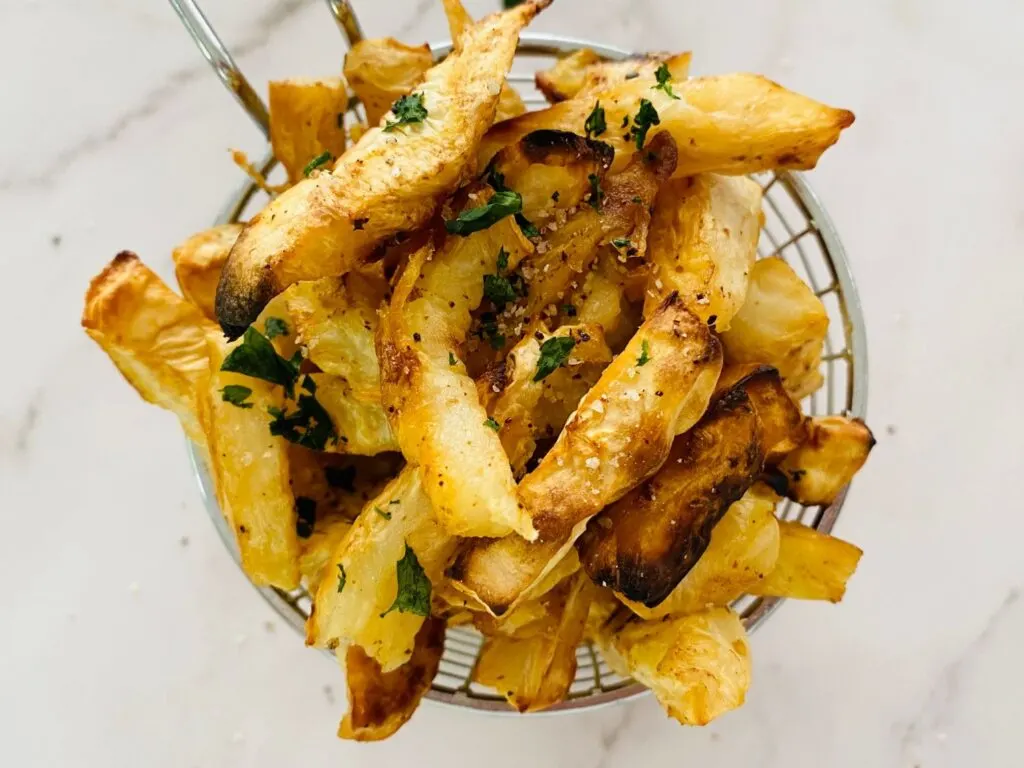 Celeriac chips are a healthy alternative to potato chips made from celeriac, naturally low in calories and carbohydrates.
Celeriac chips are also a keto and low-carb diet fave.
How To Make Celeriac Chips
Celeriac chips are easy to make. They only require a few ingredients and about 30 minutes of cooking time.
What You Need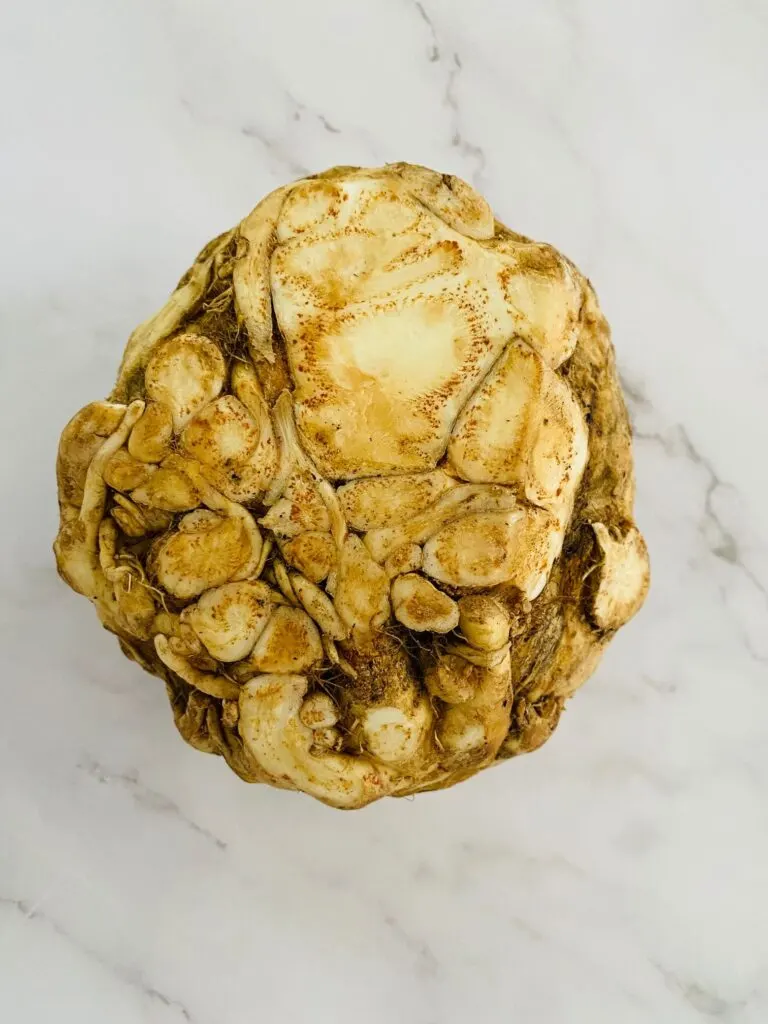 One whole celeriac
Sharp knife
Olive oil
Sea salt
Flavourings such as paprika, garlic salt or cayenne pepper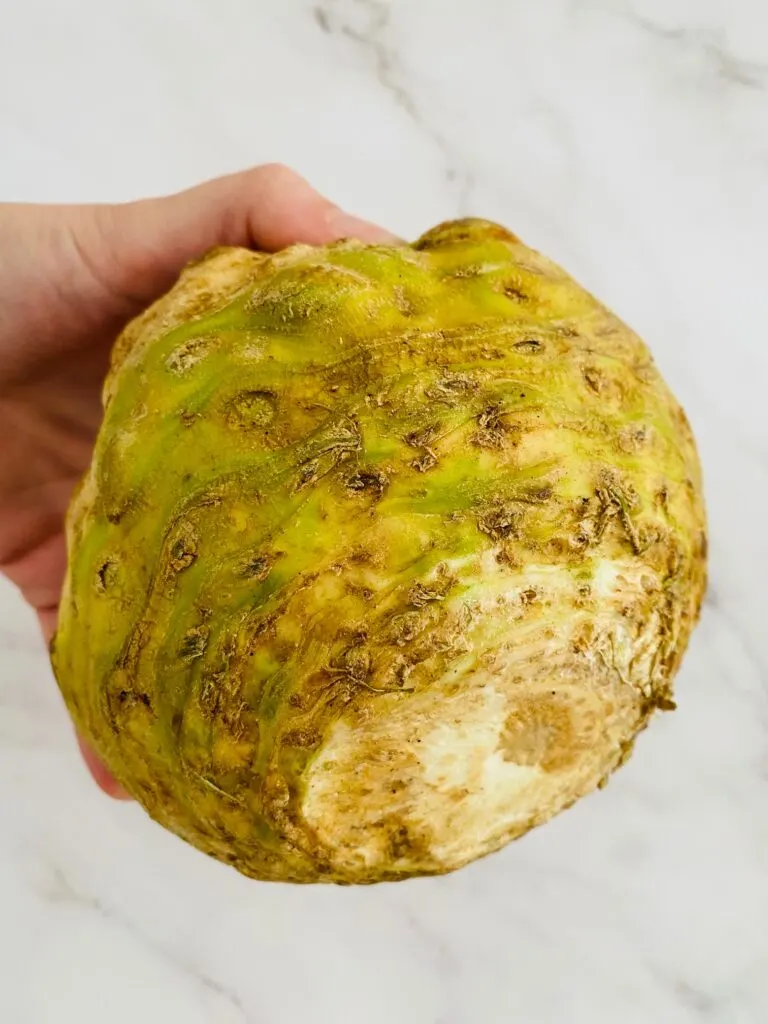 Preparing Celeriac Chips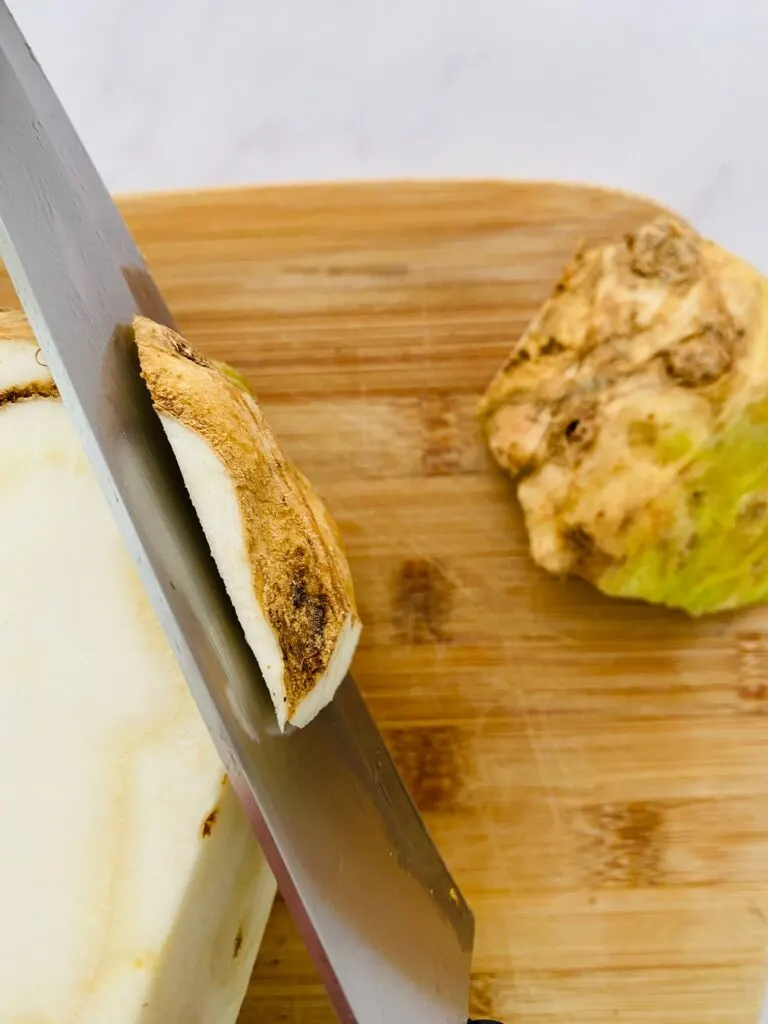 Start by topping and tailing the celeriac before peeling it with a sharp knife.
Cut the celeriac into fat chip strips as evenly as possible.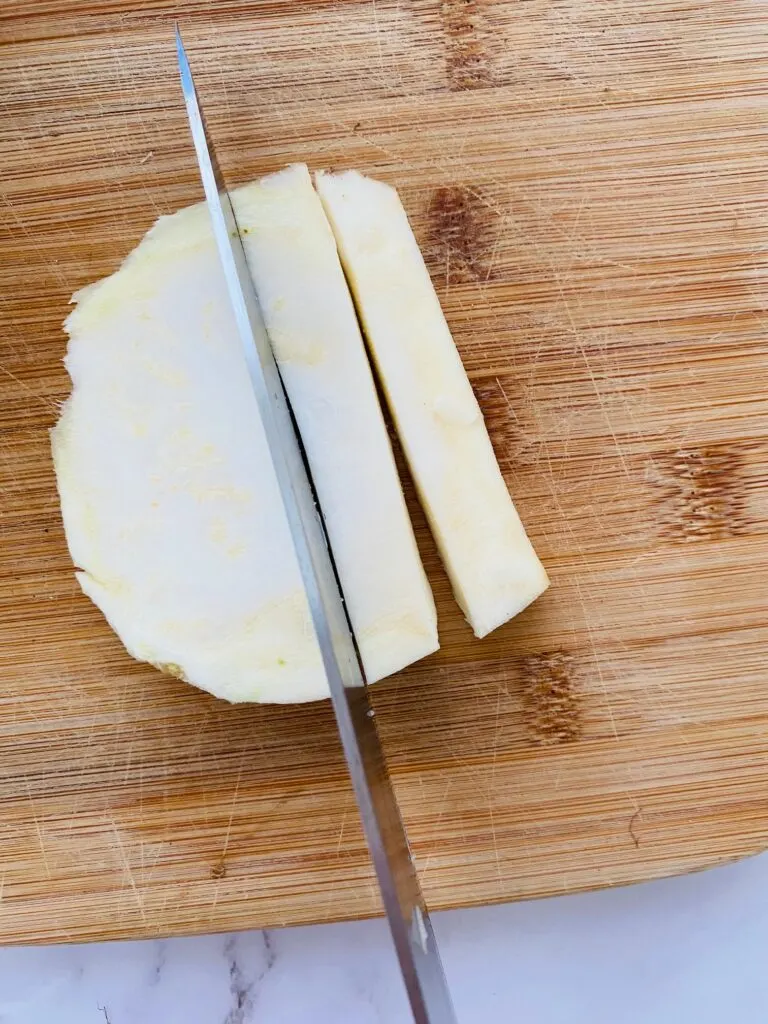 Put the raw celeriac chips in a bowl and coat with the olive oil before sprinkling with your choice of flavouring; paprika is a good choice and the sea salt.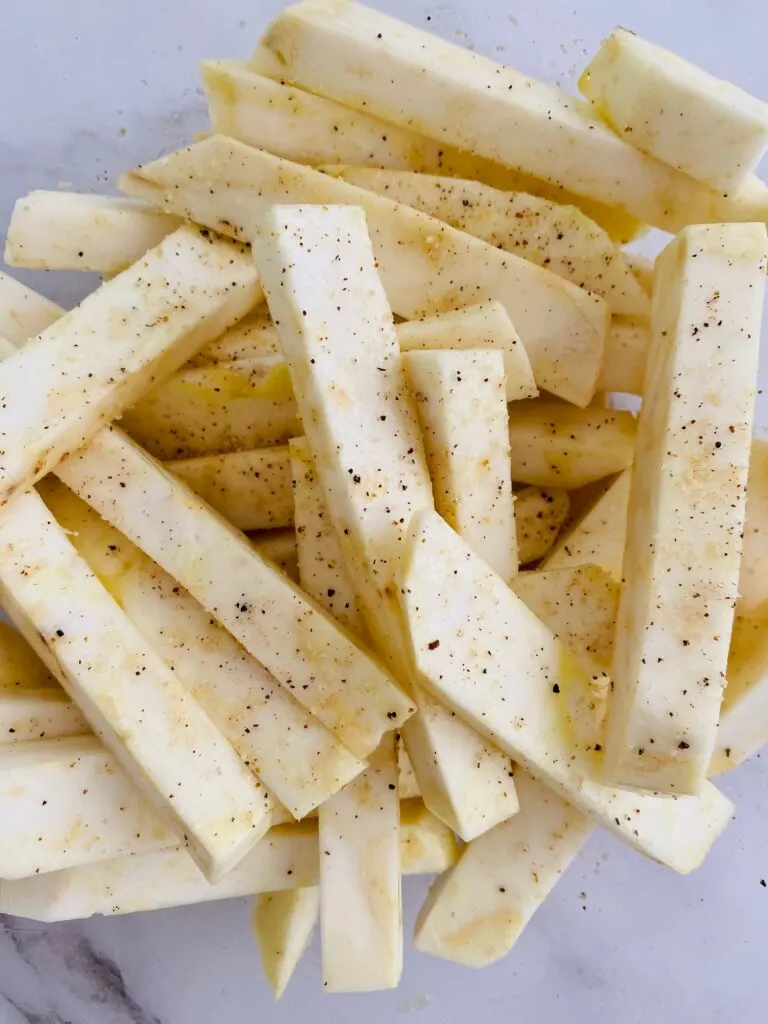 Place the celeriac chips in a baking tray and cook in a preheated oven for 20 to 25 minutes, turning them over halfway through.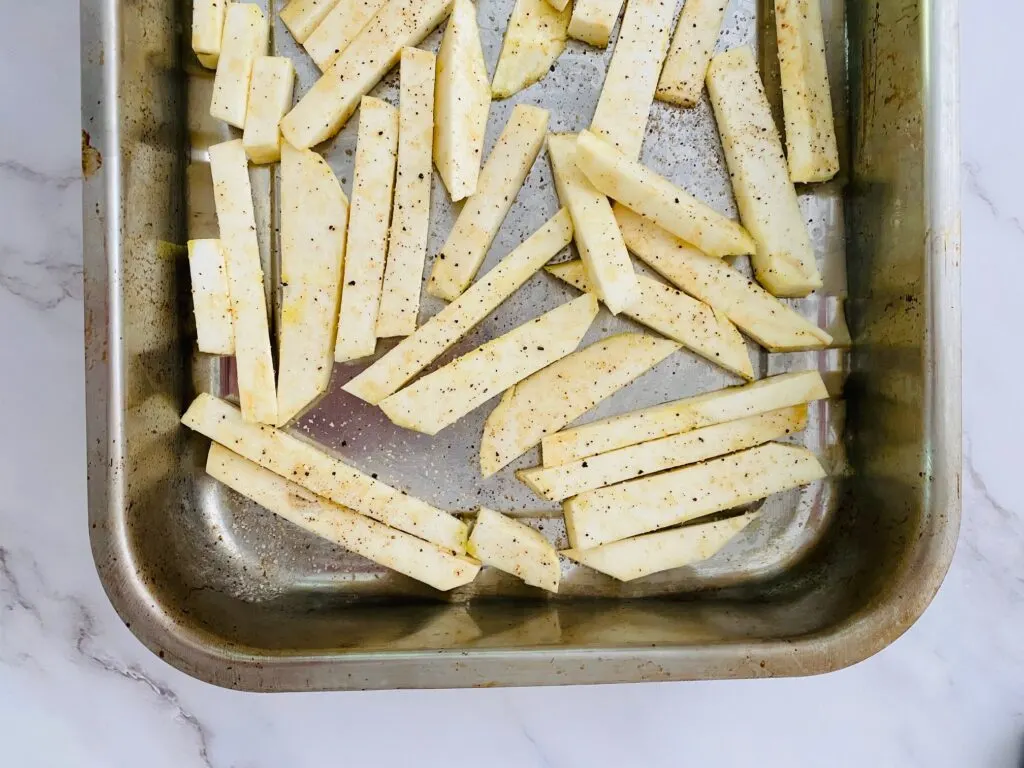 What Do Celeriac Chips Taste Like?
Celeriac chips don't get as crispy as potato chips but they taste absolutely amazing! I wasn't sure what to expect but they have an almost sweet taste and the texture isn't that dissimilar from chips made from potatoes.
Different seasonings will affect the taste so experiment with your favourites!