Celeriac soup is a hearty dish that can be made in just 30 minutes.
Celeriac provides a creamy texture to the soup, while the garlic and herbs add an aromatic flavour.
This recipe is perfect for those cold winter days when you want something light yet filling to warm up with!
How To Make Celeriac Soup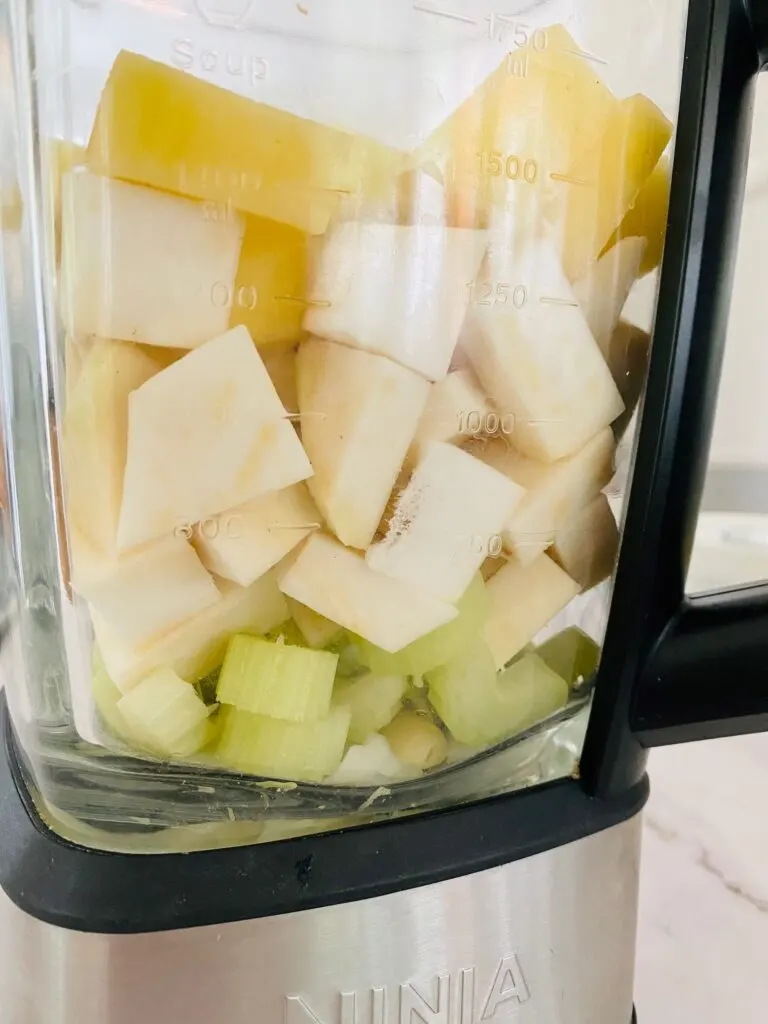 This celeriac soup has been made in a soup maker, but it can also be made in a saucepan with the help of a blender.
Related:
What You Need: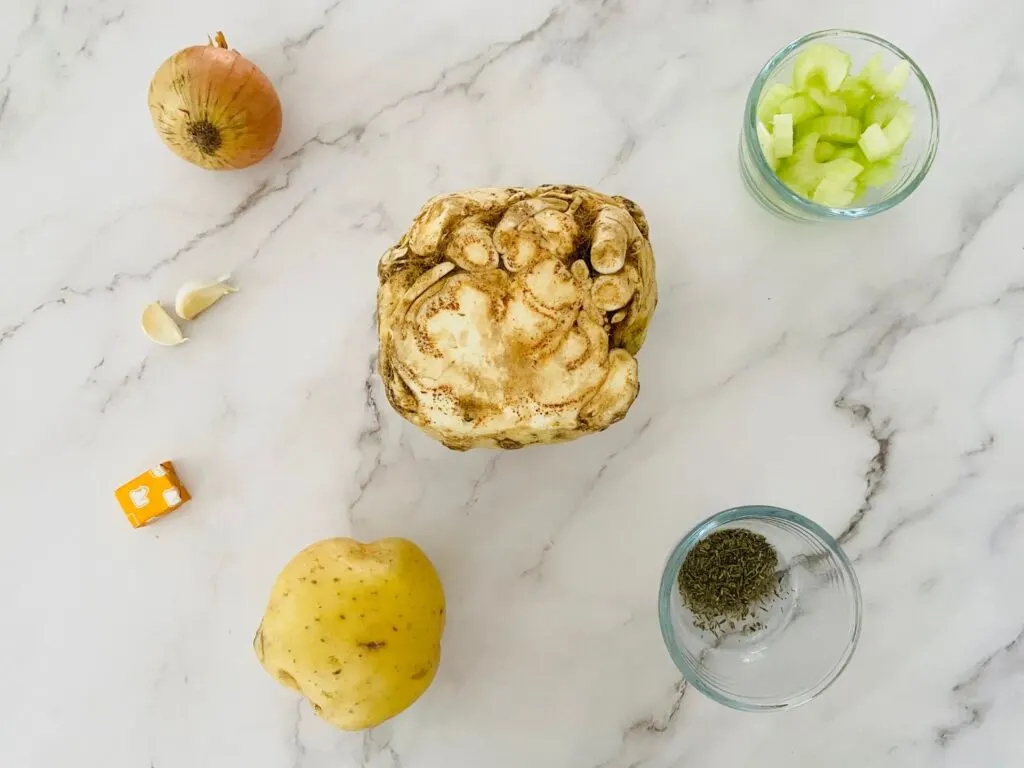 Celeriac
Potato, dice (optional to thicken up soup)
Celery and/or leek
Onion
Garlic
Stock (vegetable or chicken)
1 tsp dried mixed herbs
Optional Extras or Alternatives:
Prepare The Celeriac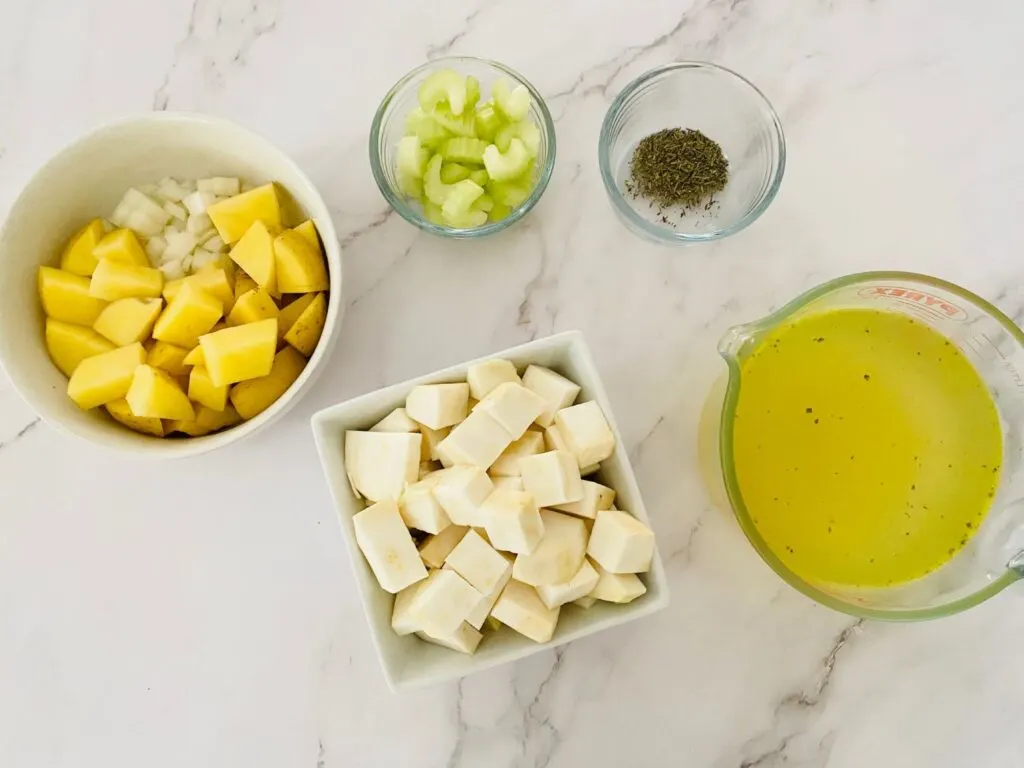 Prepare the celeriac by topping and tailing it and then peeling the skin – you will need to use a sharp knife to take the skin off.
Chop the celeriac into small cubes.
Using A Soup Maker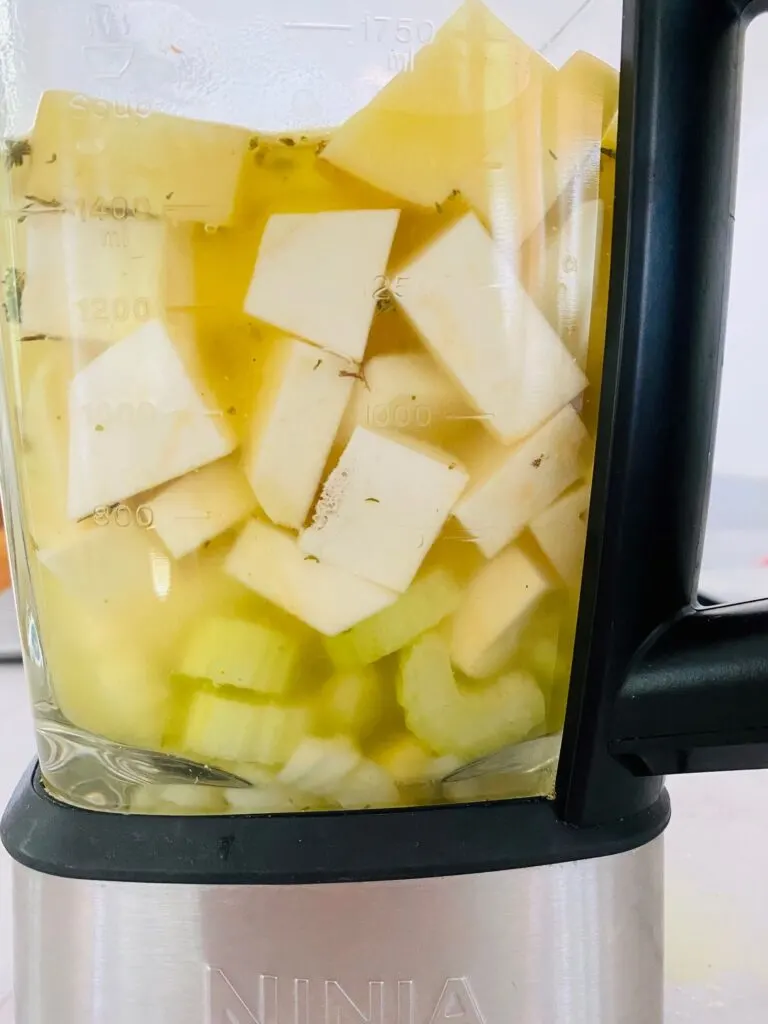 Add the ingredients to the soup maker, optionally sauteeing the onion, garlic and celery if that function is built-in.
Add the vegetable (or chicken) stock up to the MAX line of the soup maker.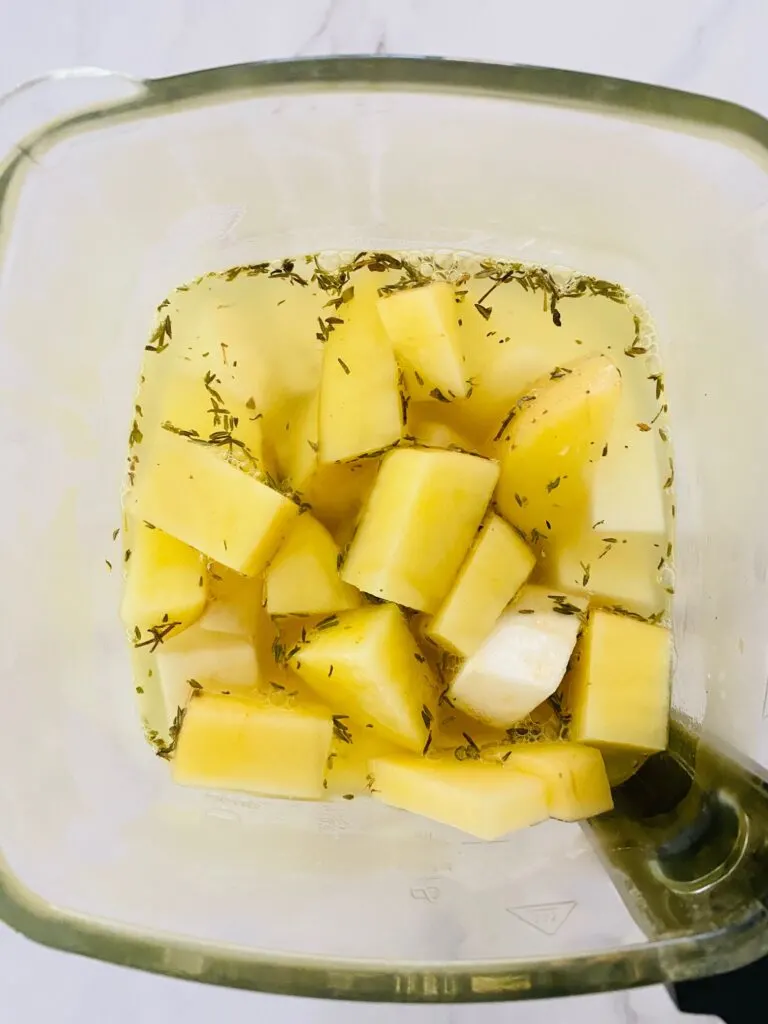 Set off on 'smooth.'
Optionally stir in some cream and garnish with croutons and crispy bacon bits.
Using A Saucepan
Heat a little oil or butter in a saucepan and gently saute the onion for a few minutes, followed by the garlic and celery.
Add the remaining ingredients, including the stock (approx 1 litre). Bring to a boil before reducing the heat and leaving to simmer for about 20 minutes, or until the celeriac is soft.
Use a stick blender to puree the soup.
Optionally stir in some double cream and garnish with bacon and croutons.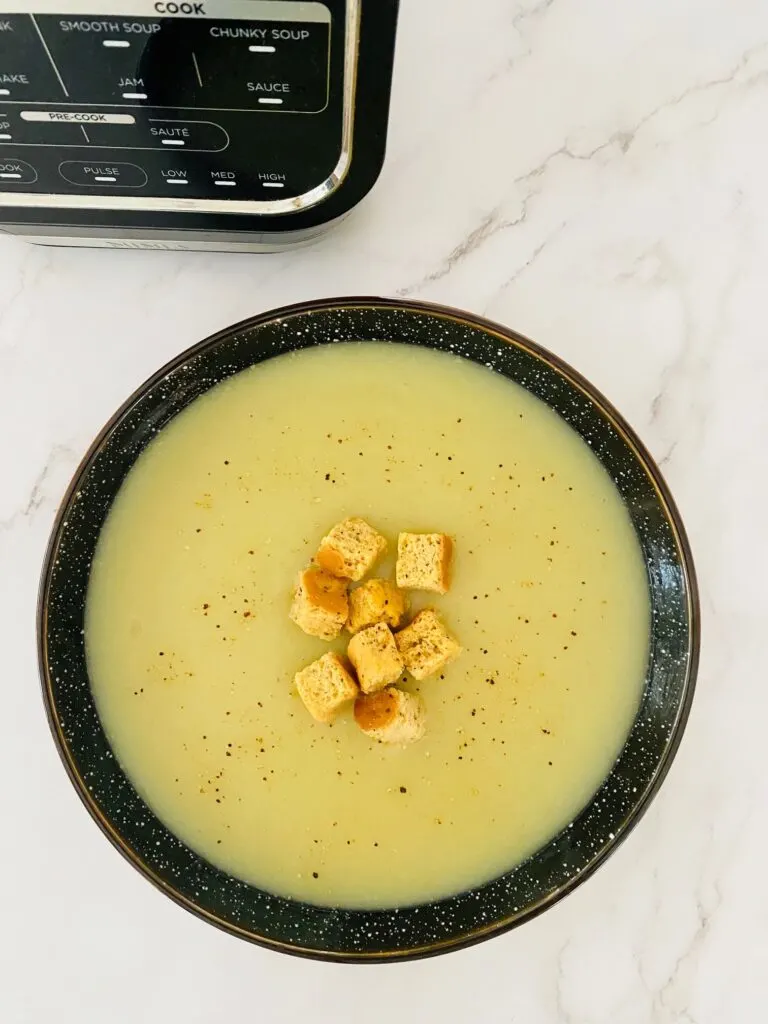 More Celeriac Recipes
I hope you like this celeriac soup recipe, let me know in the comments if you end up making it, or if you have any questions!