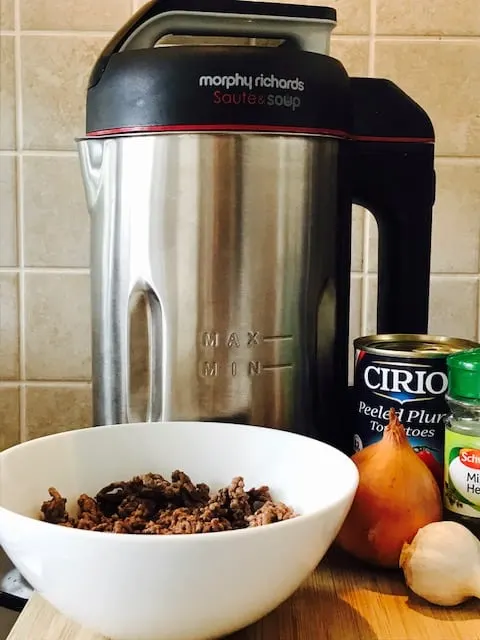 I don't know where you are in the world today, but here in the south west of England it is most definitely a soup kind of a day. Grey and wet.
Having said that, we make good use of our soup maker year round, using it on warm summer days too. Recipes such as Chicken and Tarragon Soup taste light and refreshing, and don't forget, if you have a soup maker, most models have a blender function so you can make cold drinks in it too. Our Morphy Richards Soup Maker is really powerful at blending through ingredients to make a smoothie.
The boys asked to take soup to school for lunch today and I was only too happy to make it for them. It was the perfect excuse to save some for me too! I use a thermos flask for them to carry it in, and pack a few slices of bread for them to dip in.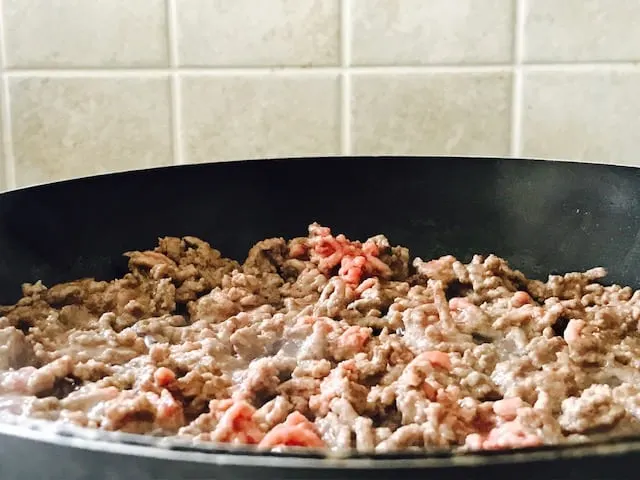 Brown off 200g of mince and drained away any fat.
Sauté a chopped onion in 1tbsp of olive oil – I done this in my soup maker as it has a sauté function, it isn't vital to sauté the onion, but if you want to release a little more flavour you can do this is in a pan.
Add 3 cloves of crushed garlic, 2tsp of mixed dried herbs, a tin of chopped tomatoes, 750ml beef stock and the cooked mince. Stir it round until it is all mixed together. Make sure your soup maker is filled between the min and max line.
Put the lid on your soup maker and press the smooth setting.