Thanks to today's powerful and high speed blenders, making smoothies at home is simple and fast. We can easily throw in all kinds of ingredients, from frozen fruit, to nuts and seeds. We can be confident that the blender will work it's magic, and produce a smooth lump free meal in a cup.
But did you know you can make so much more in your blender? As much as we love smoothies, it's nice to be able to make a variety of recipes. Read on to discover what else you can make;
Please note: your results will very much depend on the type of blender you are using. The more powerful the motor the easier these recipes will be to make.
Check out our complete guide to choosing the best smoothie maker.
Nut Butters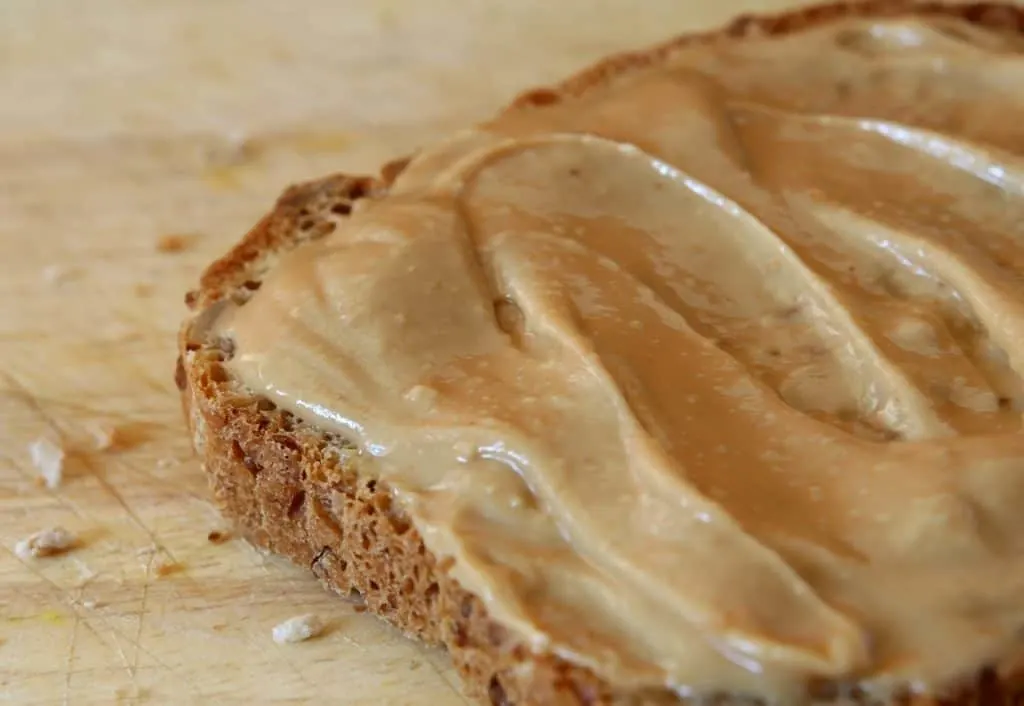 As we become ever more aware of the benefits of nuts, the selection of nut butters and spreads has grown to beyond the trusty (but oh so tasty) peanut butter. And the great thing is, just like peanut butter, all nut butters are easy to make. What's more, you can have lots of fun experimenting with different flavours, swapping out sugar for honey, reducing or completely leaving out the salt, and even adding swirls of caramel or shavings of coconut to further enhance the taste.
How To Make Nut Butter In A Blender
Grab about 200g of your nut of choice (almond, cashew, brazil or peanut all work well)
Place nuts in blender jug and put lid on.
Switch blender on and blend for about 30 seconds and stop. Using a spatula, scrape the ingredients off the side of the blender walls, back to the bottom of the jug. Blend again for a further 30 seconds.
Repeat this process until the oils have been released in the nuts and have blended into a smooth consistency.
If you want to add anything extra such as coconut oil, honey, maple syrup, salt etc, pop it in now and blend again.
Note: Be careful not to over run your blender or you might overheat the motor. Always double check with your blender manual.
Storing Your Nut Butter
Homemade nut butter can last for 2 to 3 weeks in a covered jar in the fridge. You can also freeze nut butters for up to 4 months.
Ice Cream
Although making this delicious treat is super easy in an ice cream maker, it's also simple to make a guilt free ice cream in a high speed blender. The ultimate (and easiest) ice cream I have ever made in our Nutri Ninja is banana ice cream.
Banana Ice Cream in a Blender
Chop up a banana (or 2) and put it in a freezer bag (or suitable container) and place it in the freezer for 2 to 3 hours, or until frozen.
Place chopped up banana in your blender and whizz until smooth and creamy. You may need to stop occasionally to scrape the sides down.
Serve in a cold bowl or alternatively put in a container and freeze until ready to eat.
I did say it was simple! All the pleasure of ice cream without any of the bad stuff!
Dips
You can make so many dips in your blender. It really takes the hard work out of making them from scratch. They are quick to make and you know exactly what is going in them.
You Might Like:
How To Make Hummus
Beetroot Hummus
Homemade Beauty Masks
You don't need to just restrict your blender recipes to foods you will consume. Your blender can be used to make some fantastic homemade beauty masks, deep conditioning treatments as well as body scrubs and other natural beauty products. Just try and stop yourself from eating them!
Banana Hair Mask
This mask is particularly great for dry hair, providing lots of strength and shine.
Grab a small ripe banana (the spottier the skin the riper it will be!)
Place it in your blender and blitz until it is completely smooth and lump free.
Add 1 tbsp of olive oil and 1 tbsp of honey. Mix it in well with the banana.
Apply to wet hair. Comb it through so that all of the hair is covered.
Leave for up to 1 hour.
Rinse out (make sure it all comes out!) and then shampoo and condition your hair as usual.
What else do you make in your smoothie maker? Let us know in the comments!