These ginger biscuits are very easy to make and create a wonderful aroma as they cook in the kitchen. The dough can be made ahead of time, so the only thing you'll need to do is bake them when you're ready to enjoy!
These biscuits are perfect for snacking on or serving with your favourite cup of coffee or tea.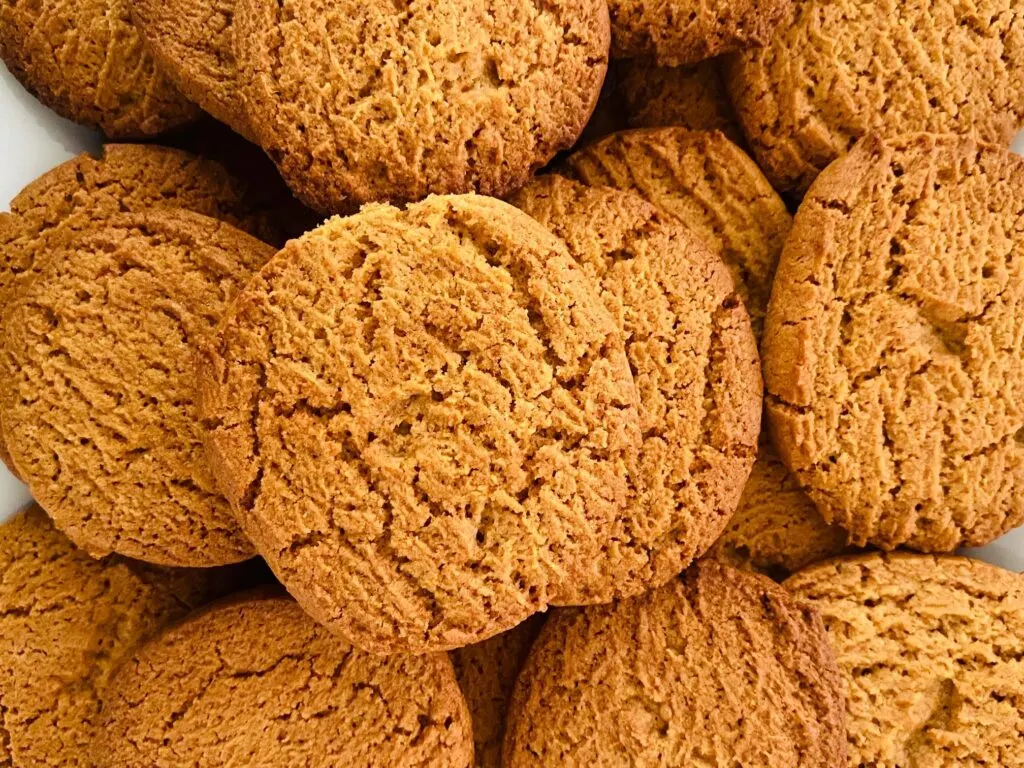 How To Make Ginger Biscuits
Ginger is the star ingredient whether you use fresh root ginger, ground ginger, or a mixture of both.
The biscuits are chewy on the inside and crispy on the outside, with a hint of spicy tanginess from the ginger (more so if you use fresh ginger!)
What You Need:
Self-raising flour
Bicarbonate of soda
Ground ginger/fresh root ginger (grated) – I like to use a little bit of each for some extra warmth!
Butter or margarine – softened to room temperature
Golden syrup
Light brown sugar
2 tbsp milk
Start by sifting the flour, soda and ground ginger together before adding the butter. It's important that the butter is soft enough to easily rub into the flour. Use your hands to create a breadcrumb like texture.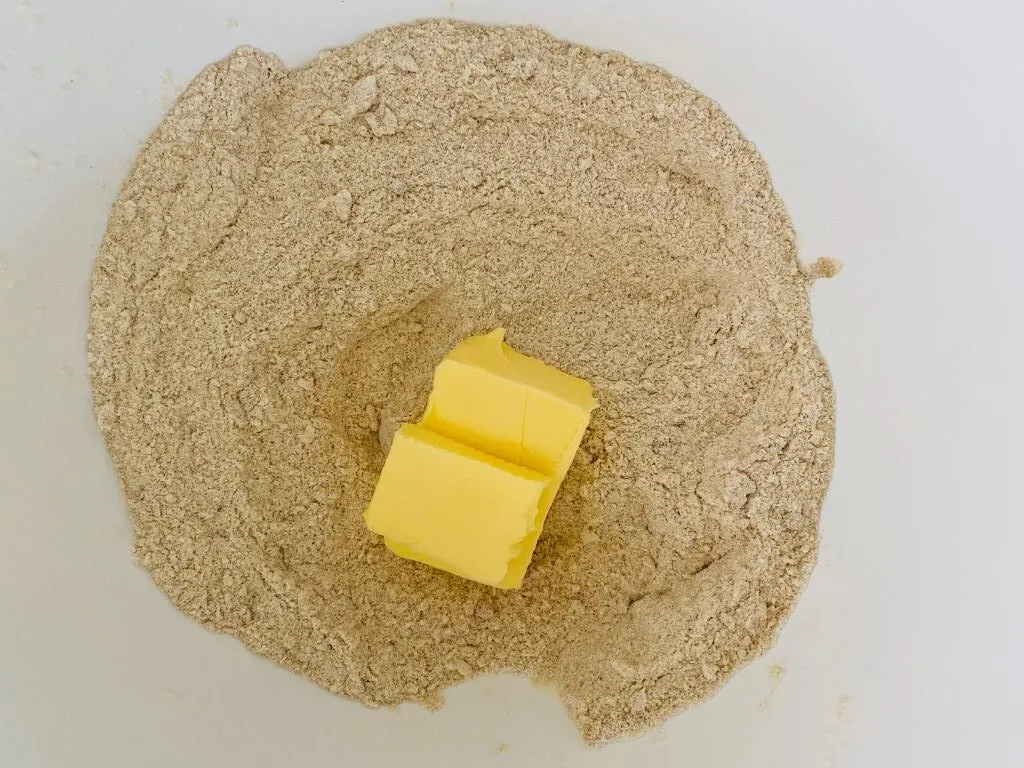 Mix in the fresh root ginger, if you are using it, together with the golden syrup, sugar and milk. Form it into a dough by lightly kneading it.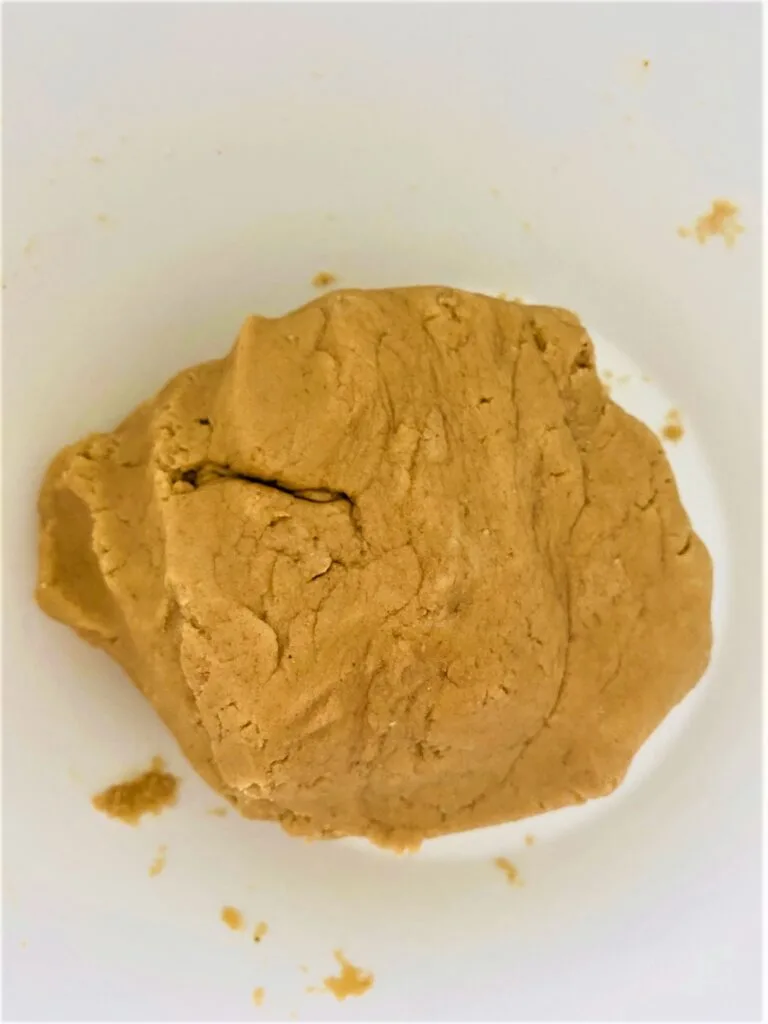 Shape it into a roll, about 4cm in diameter. Wrap the roll in cling film and place it in the fridge for at least 1 hour to allow it to chill. This will make it easier to slice the dough into biscuit shapes. You can keep the dough in the fridge for a few days if you want to make it ahead of time.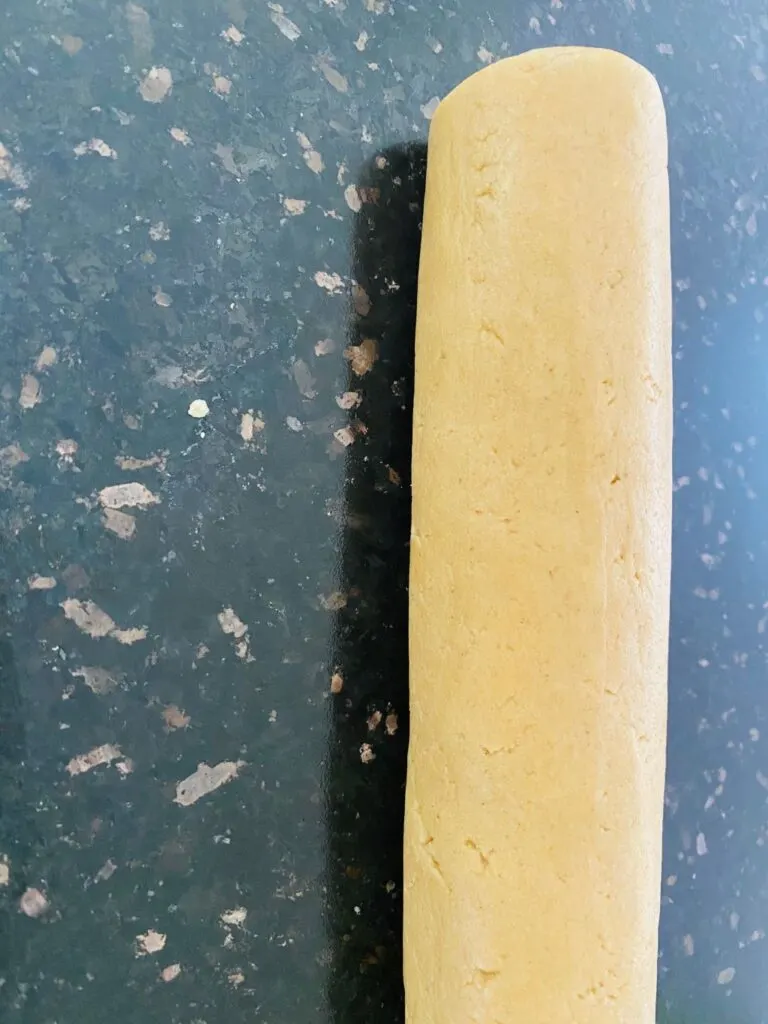 Remove the dough from the fridge and unwrap the cling film. Using a sharp knife, cut it up into approximately 5mm thick slices.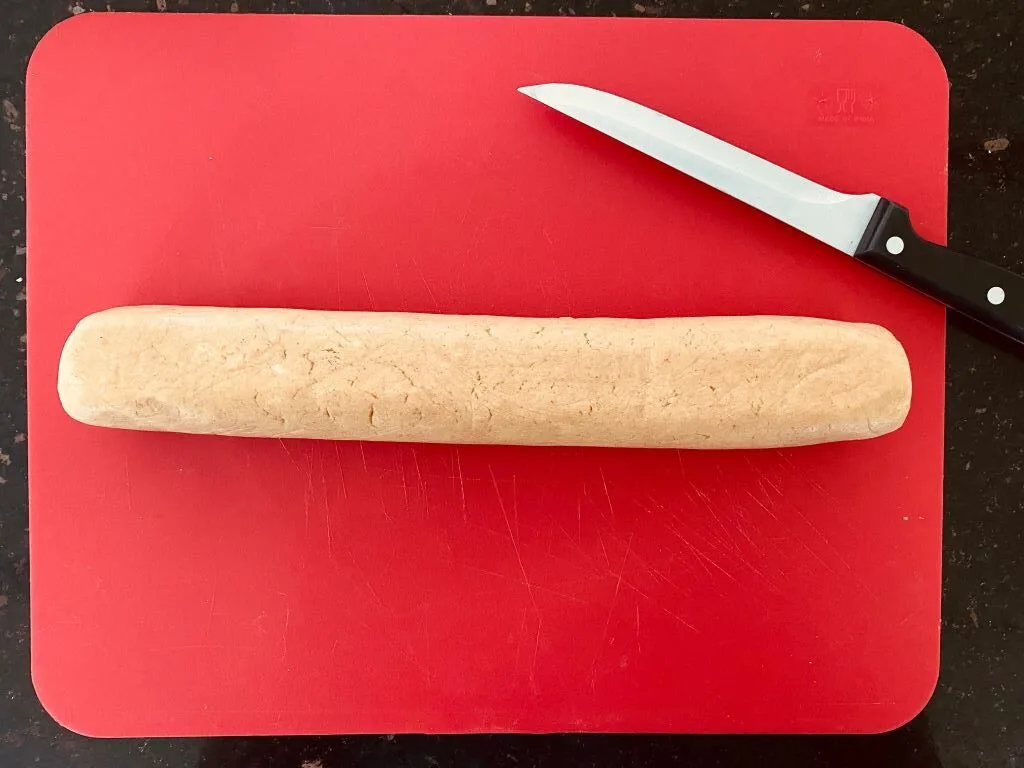 Lay each slice on a greased or lined baking sheet (you will likely need to use 2). Keep some space between the biscuits to allow for some spreading during the cooking process.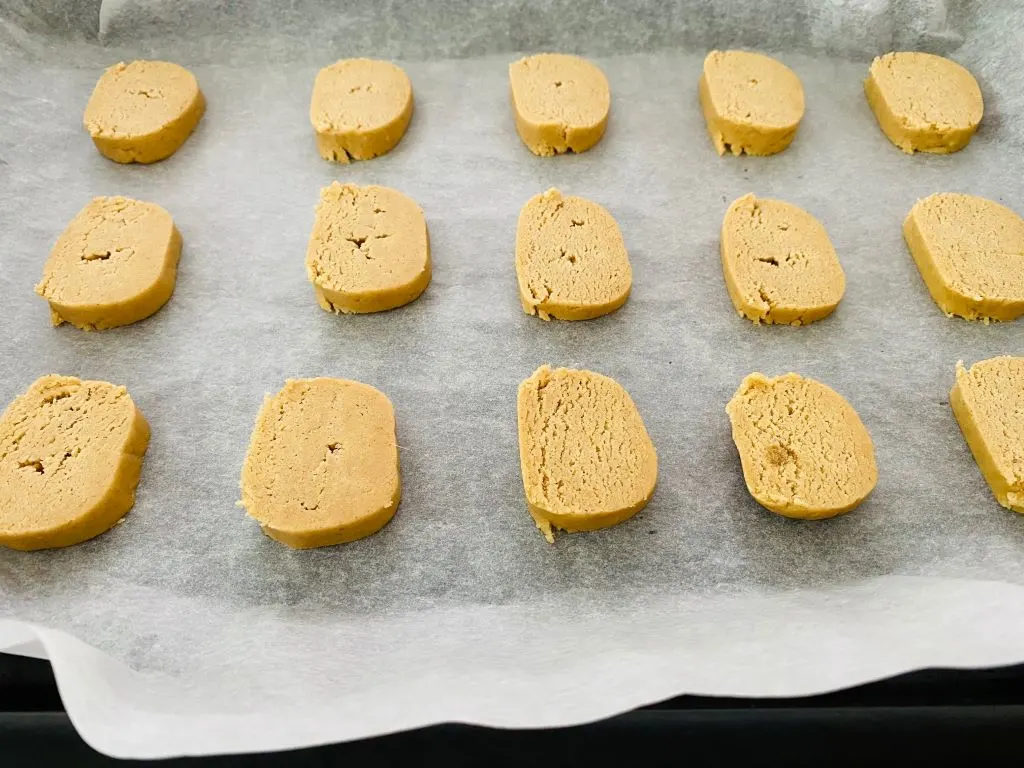 Alternatively, you can divide the dough up into individual golf size balls and gently flatten them down without chilling them first.
Add the baking trays/sheets to a preheated oven and cook for 10 to 15 minutes. Keep an eye on them as they will brown up really quickly.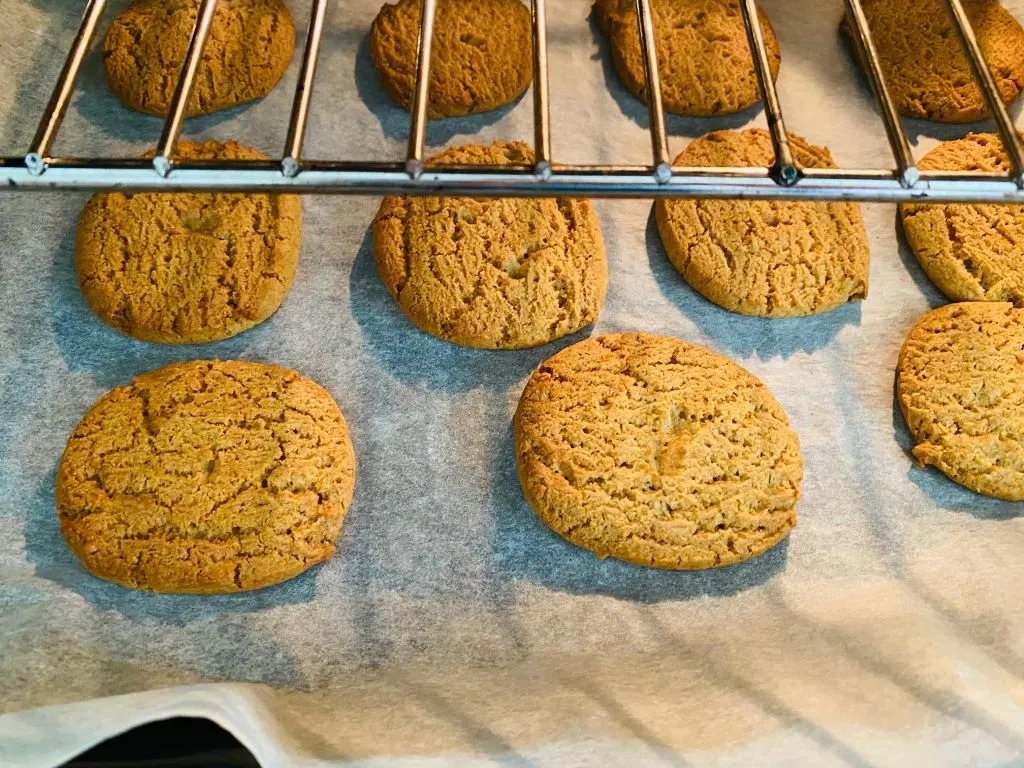 If you prefer chewier ginger biscuits remove them at 10 minutes. They might seem too soft when you first take them out but they will harden up as they cool down. Leave them on the baking tray for a few minutes before transferring them to a wire rack.
How Long Do Ginger Biscuits Last?
Once cooked they will last 1 to 2 weeks if stored in an airtight container. If you are making the dough ahead of time it will last in the fridge for 3 days or in the freezer for up to 1 month.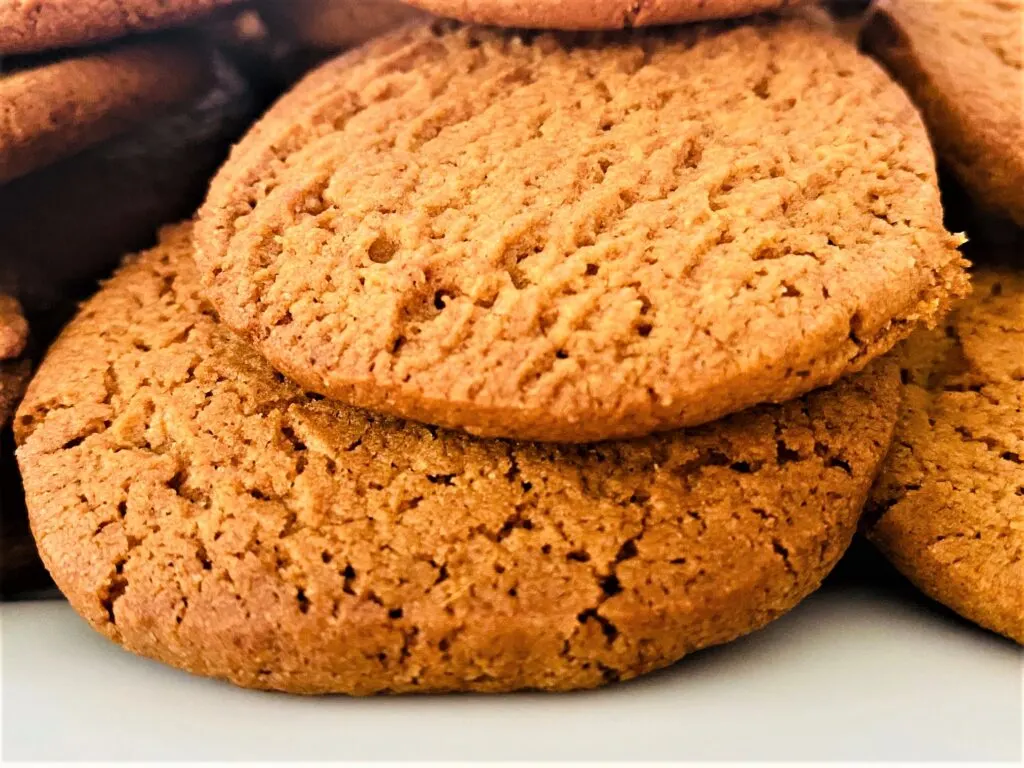 I hope you enjoy these ginger biscuits – let me know in the comments if you make them!
More Ginger Recipes