Garlic butter is a great way to add flavour to your dishes. It's perfect for garlic bread, pizza bases, dough balls or adding to a steak.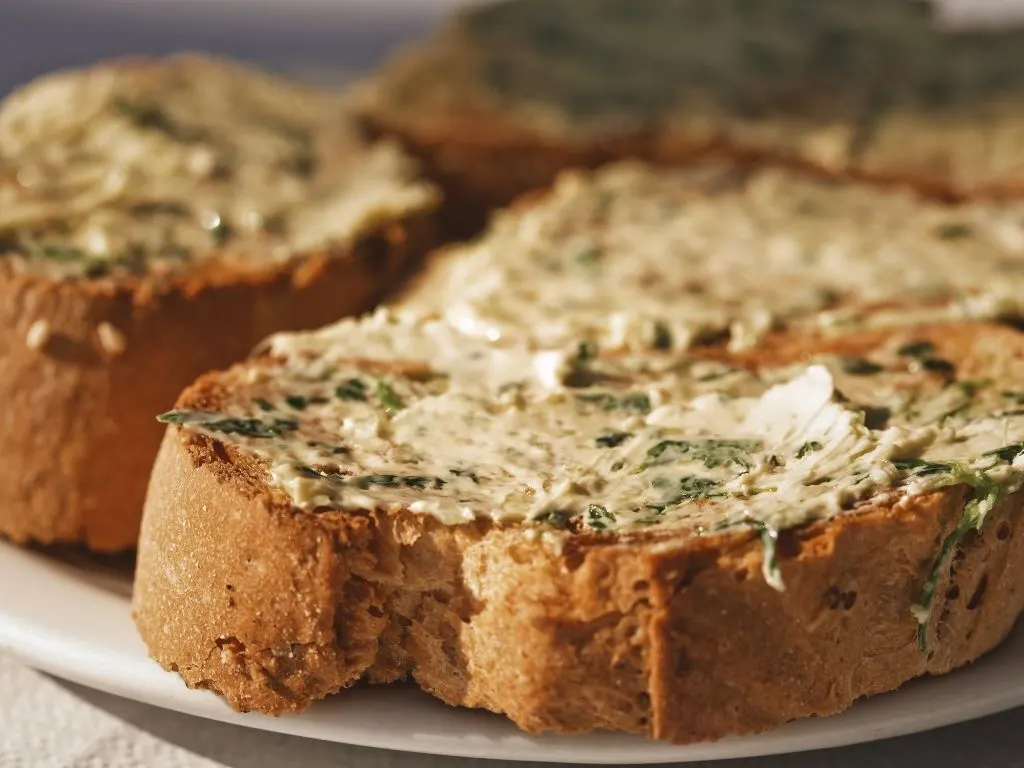 This simple recipe combines butter with minced garlic and some chopped parsley if you like.
How To Make Garlic Butter
Garlic butter is really easy to make and super quick too.
To make 150g of garlic butter you need;
150g salted/unsalted butter
2 cloves garlic, crushed
2 tsp fresh chopped parsley/dried parsley – optional
This should be enough to cover a baguette if you are making garlic bread.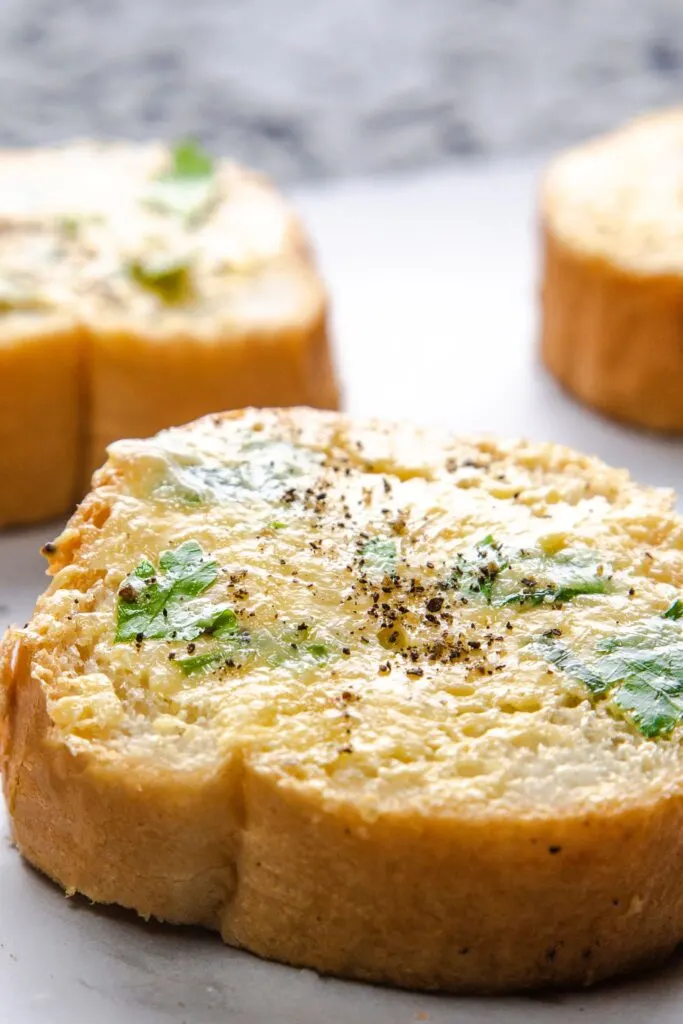 Add the butter to a bowl. You'll need to use room temperature or softened butter. You can use either salted or unsalted butter – if you are using unsalted butter add a pinch of salt to the mixture to add some flavour.
Peel the garlic cloves and use a garlic crusher to mince them into the butter. Depending on how garlicky you like your food, feel free to add less or more cloves accordingly!
If you are also adding parsley, add this now. Stir everything together until well combined. Store in the fridge until you are ready to use it.
Can You Buy Garlic Butter?
Yes, there are plenty of brands that make and sell garlic butter. Lurpak and Boursin are popular ones.
How Long Does Garlic Butter Last In The Fridge?
If you wrap the garlic butter up it will last for up to 2 weeks in the fridge.
Can You Freeze Garlic Butter?
Yes, wrap it in cling film, date it, and put it into the freezer. It will last for up to 1 year.