Mini Eggs cookies are an enjoyable Easter treat combining colourful chocolate mini eggs into delicious cookie dough.
Bake the cookies in the oven, and you'll soon be enjoying delicious warm Easter cookies with warm chocolate oozing out.
These Mini Eggs cookies are also the perfect easy baking recipe for kids!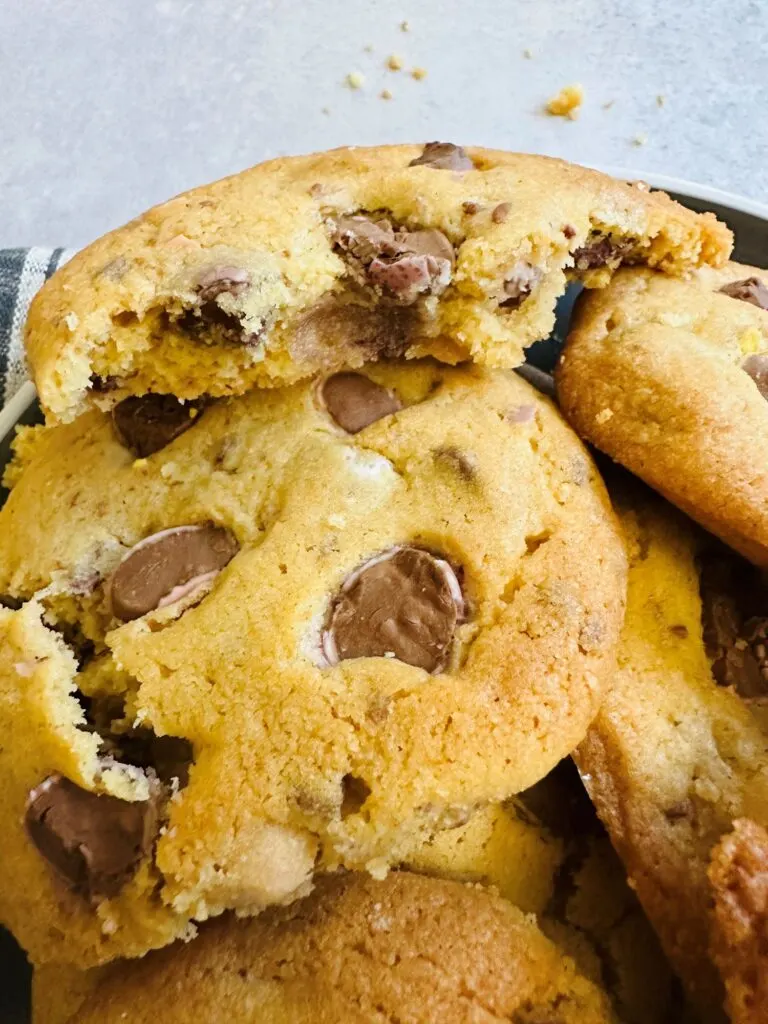 How To Make Mini Eggs Cookies
The ingredients below were enough to make 12 large Mini Eggs cookies.
For more concise instructions and to print out the recipe, head to the recipe card at the bottom of this post.
What You Need: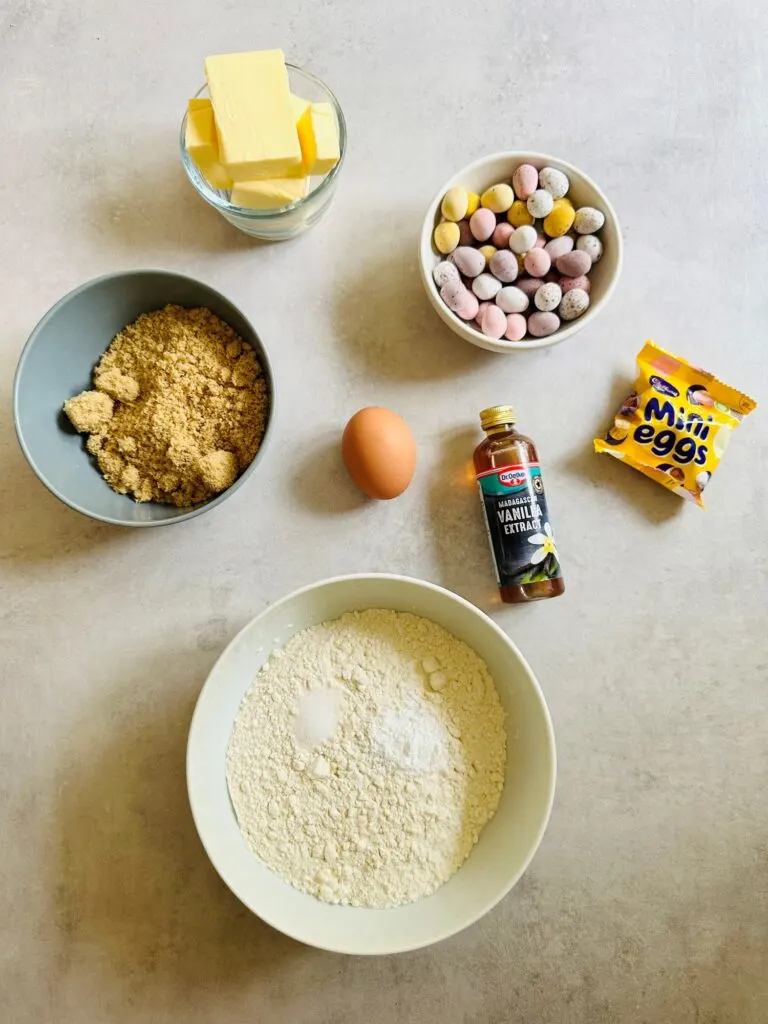 200g unsalted butter, softened
150g light brown sugar
1 large egg
1 tsp vanilla extract
300g plain flour
1 tsp baking powder
1/2 tsp salt
200g mini chocolate eggs, roughly chopped (plus extra for decoration)
Making Mini Eggs Cookies
Before you begin, make sure the butter is softened – not melted – just soft enough to mix with the sugar.
Preheat your oven to 200°C/180°C fan/Gas mark 4 and line one or two baking sheets with baking paper.
The first step is to break up the Mini Eggs. The easiest – and safest – two methods for crushing Mini Eggs are:
Place the Mini Eggs in a pestle and mortar and crush them that way.
Place the Mini Eggs in a sandwich bag and bash with a rolling pin.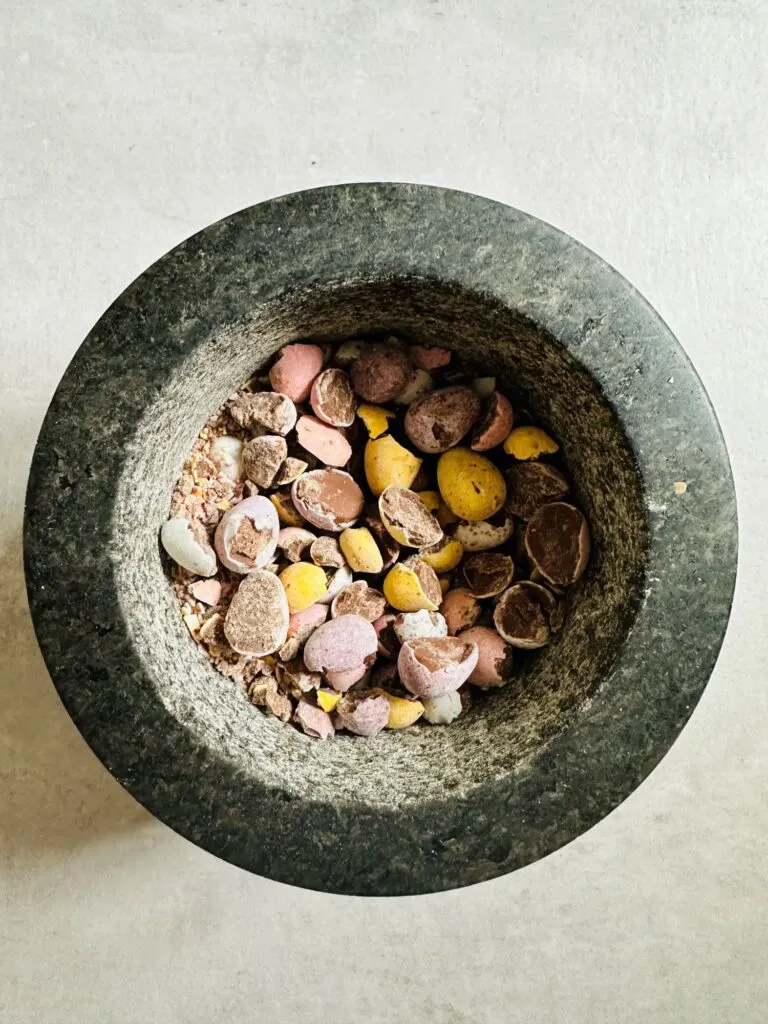 They don't all need to be crushed up; some can be broken in half, some into smaller bits.
In a large mixing bowl, cream the softened butter and sugar until light and fluffy; add the egg and vanilla extract to the butter mixture, and mix until well combined.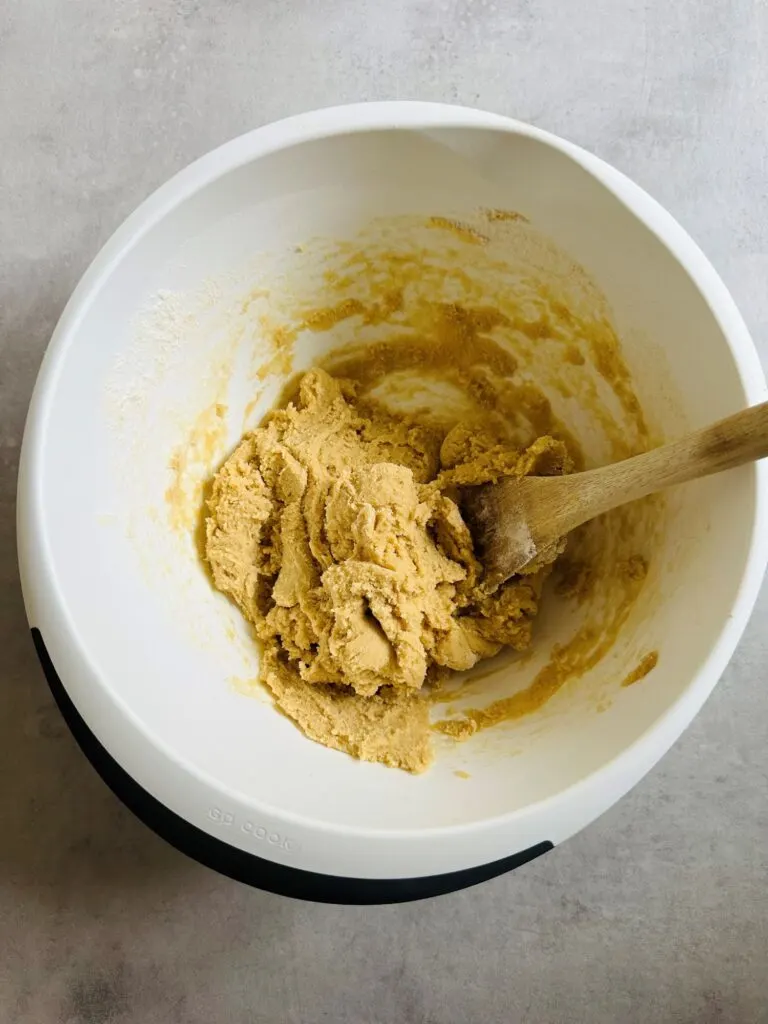 Whisk the plain flour, baking powder, and salt in a separate bowl before gradually adding to the above mixture, combining until a soft dough forms.
Gently fold in the crushed mini chocolate eggs, ensuring they are evenly distributed throughout the dough.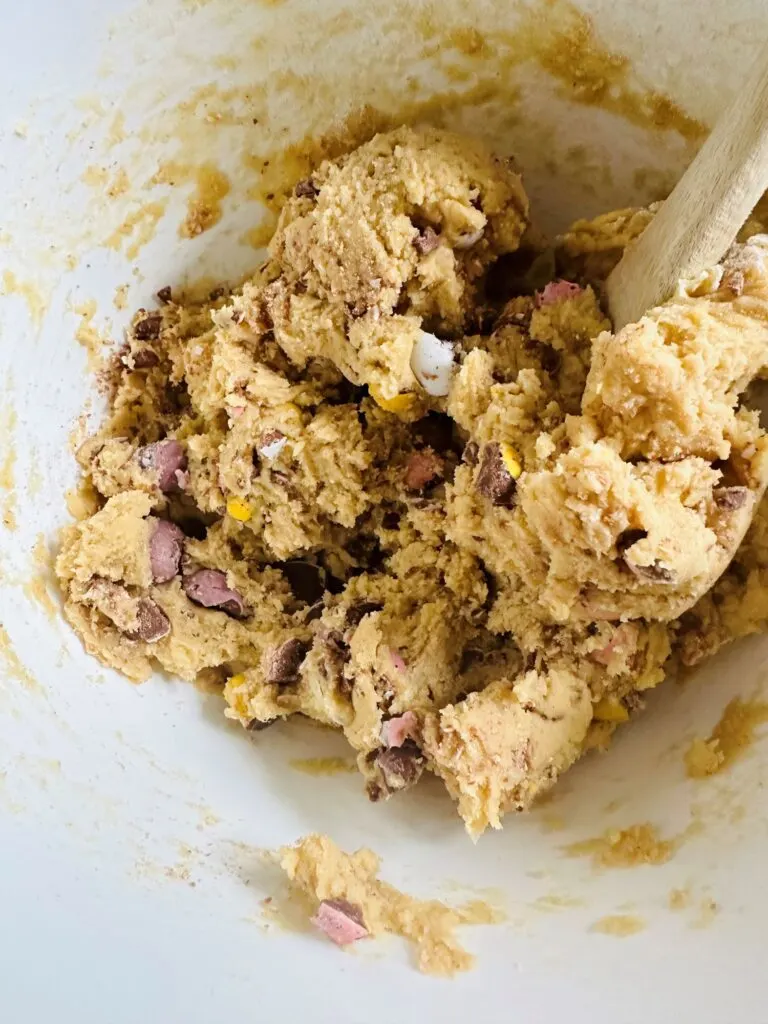 Scoop approximately 1 tablespoon of dough per cookie and roll it into a ball. Place the balls onto the lined baking sheets, spacing them about 5 cm apart to allow for spreading.
Flatten the dough balls slightly with the back of a spoon or the palm of your hand. Press a few additional mini chocolate eggs onto the tops of the cookies for decoration.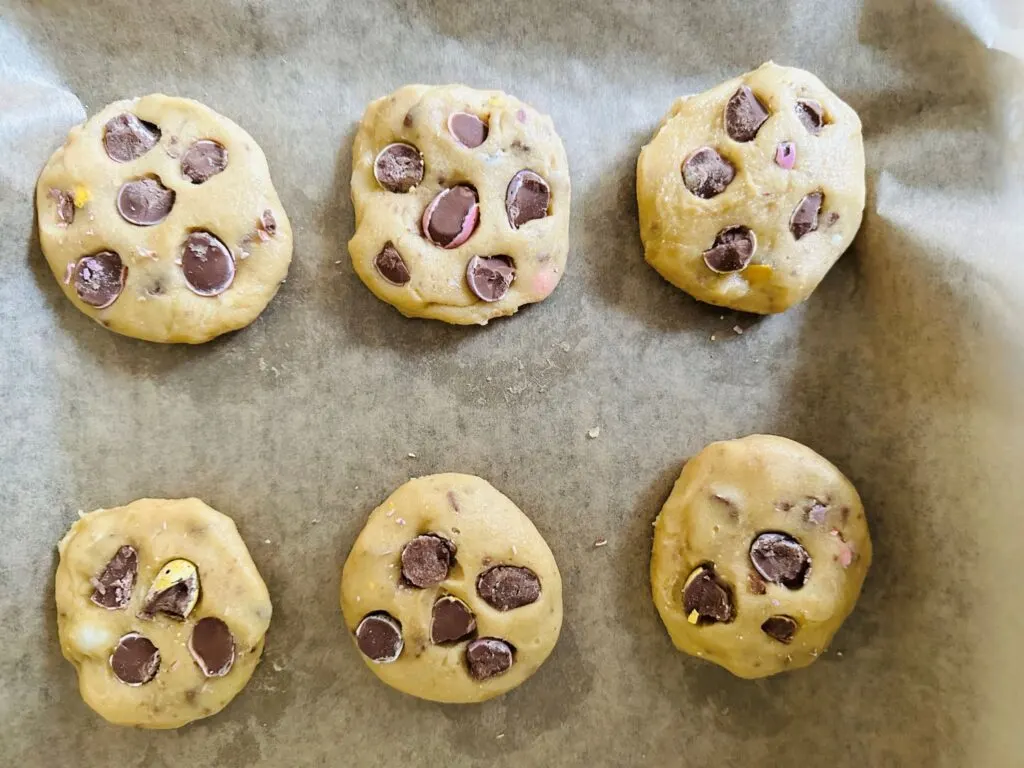 Bake the cookies in the oven for 10-12 minutes or until they are lightly golden around the edges. Keep an eye on them to ensure they don't overcook, as you want them to remain soft in the centre.
Allow the cookies to cool on the baking sheets for 5 minutes before transferring them to a wire rack to cool completely.