Do you love pizza and chocolate?
Have you ever tried Nutella chocolate spread on top of your pizza dough before? It's a really delicious combination – but definitely only a once in a while indulgence!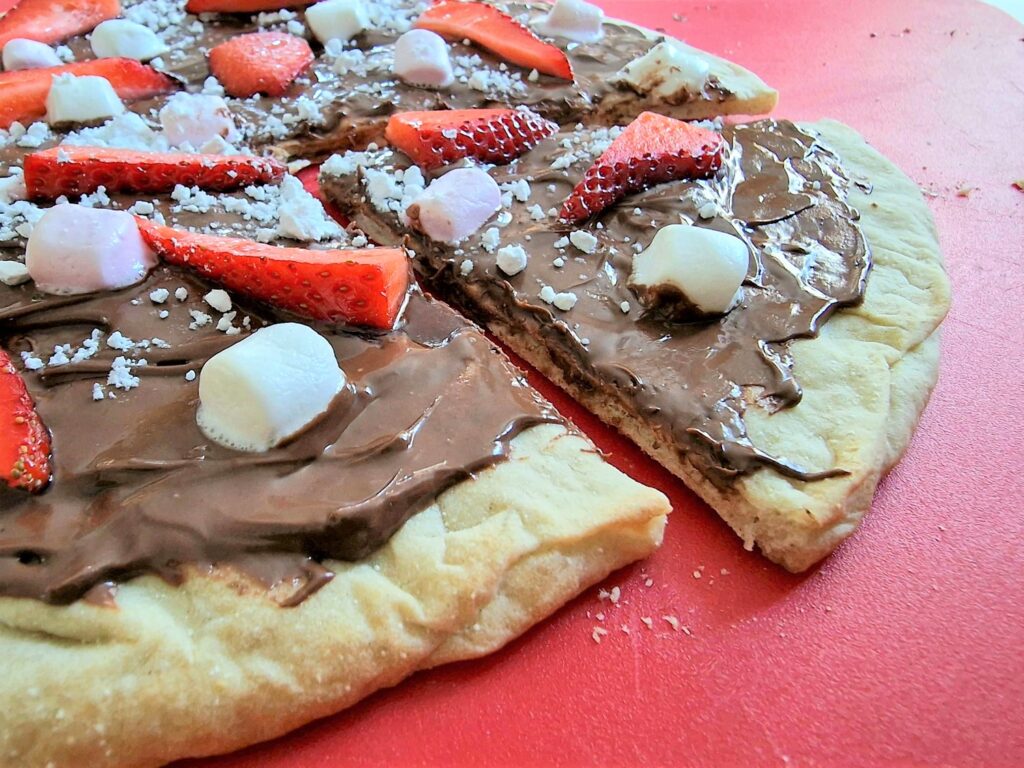 How To Make Nutella Pizza
You can either use homemade pizza dough or ready-made pizza bases.
If you don't have the time (or the inclination) to make your own base there are plenty of decent tasting premade ones – they have definitely improved over the years.
The ingredients below make one Nutella chocolate pizza – it can be served up as a dessert for a few people, or it makes a fun buffet dish to serve at a party.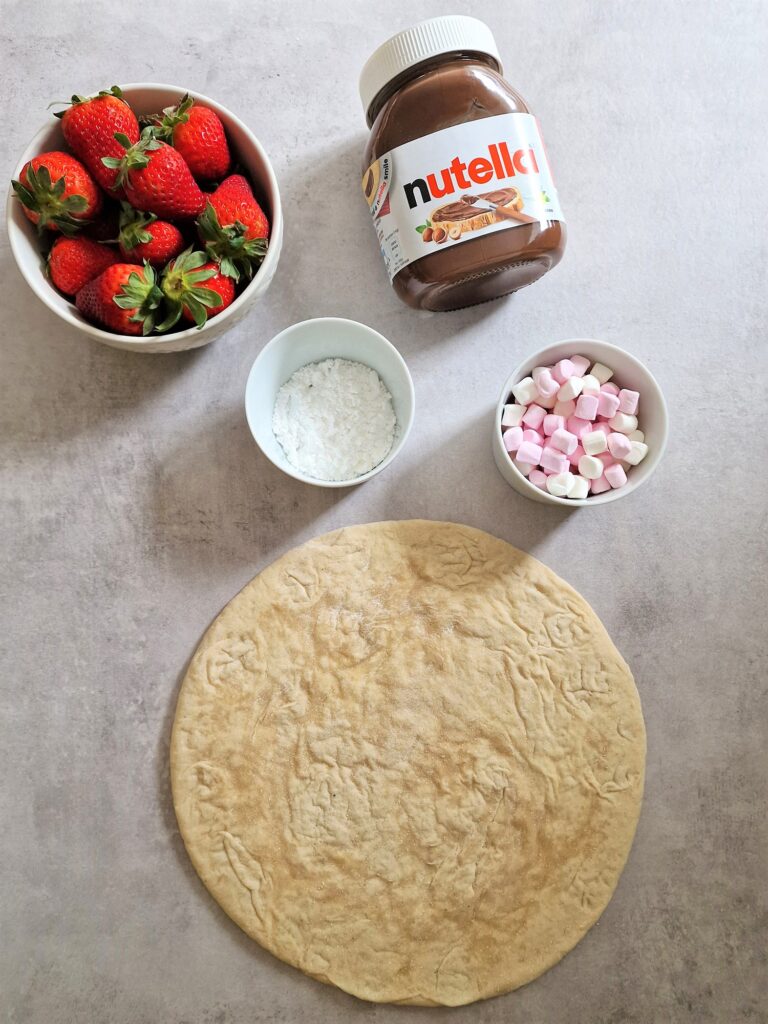 What You Need
1 pizza base (see recipe here to make your own pizza dough)
1 small jar of Nutella (or any brand of chocolate spread)
Optional extras: chopped fruit to serve on top (strawberries work well), mini marshmallows, icing sugar to dust.
Making It Nutella Pizza
Place the pizza dough or base on an appropriate baking sheet – or a pizza stone if you have one – and cook in the oven for 8 to 10 minutes (or according to packet/recipe instructions).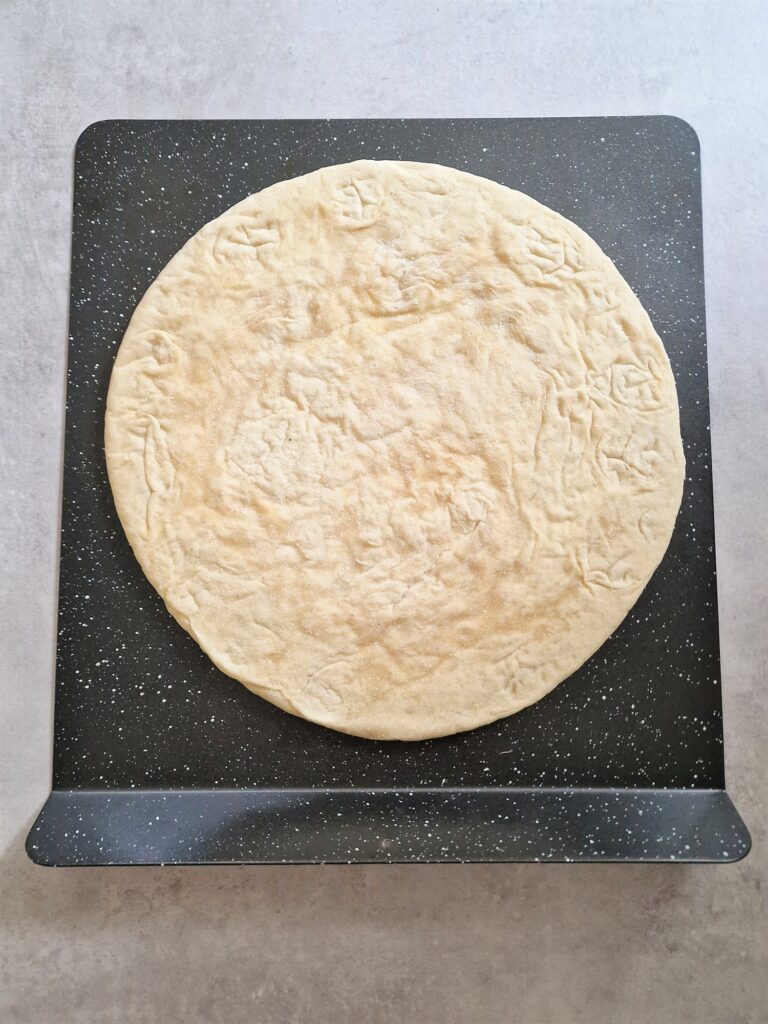 Remove the pizza base from the oven and cover evenly with Nutella spread.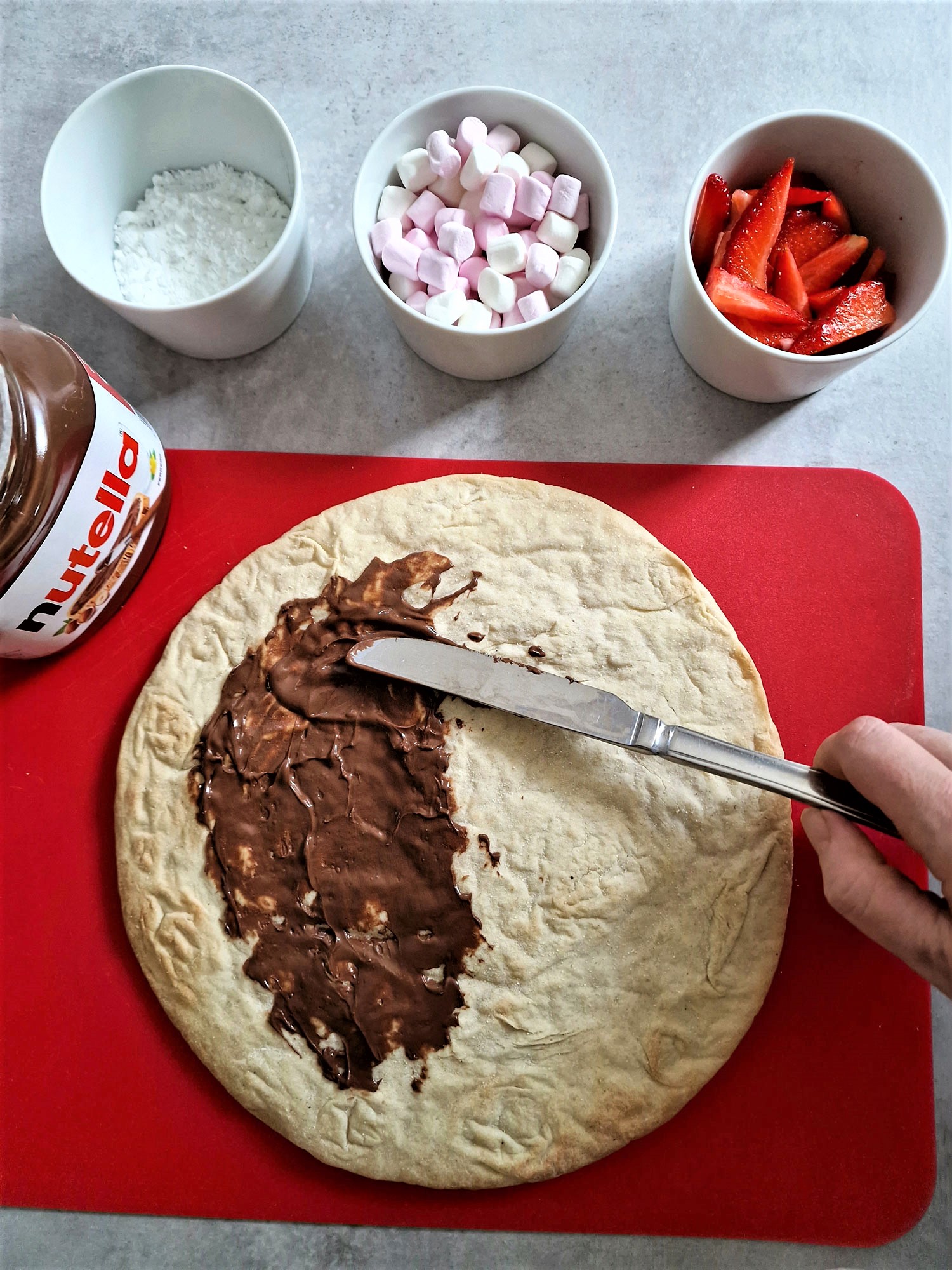 Add any chosen toppings and return to the oven for a further 1 to 2 minutes, just enough time for the marshmallows to just about start to soften.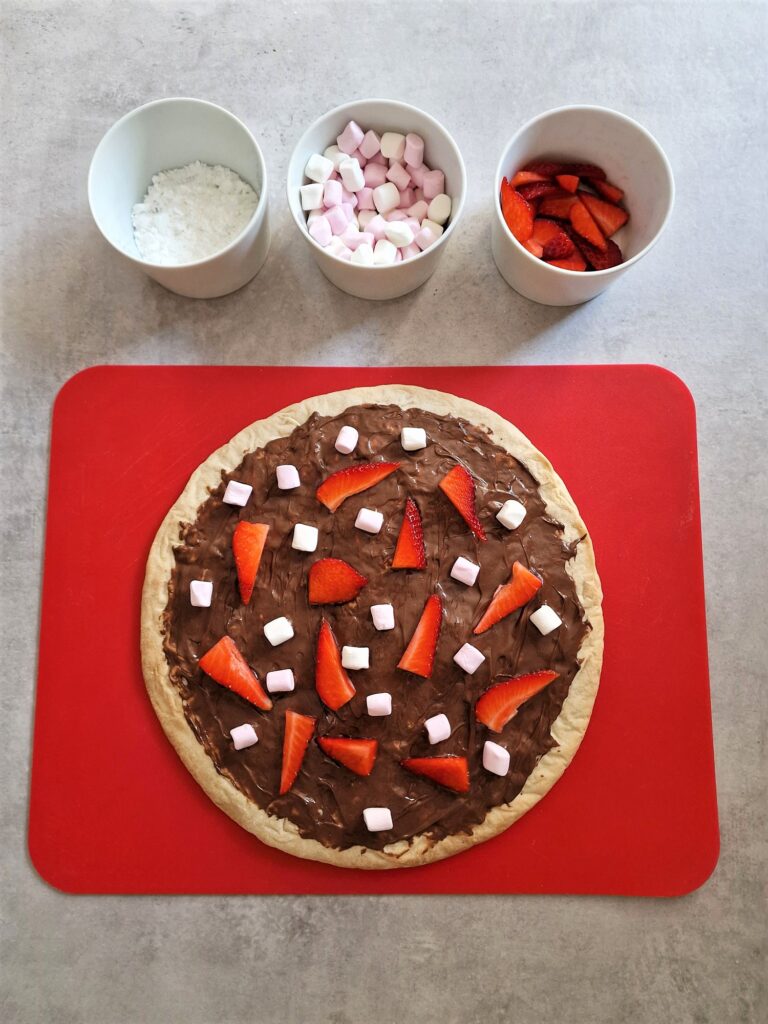 Remove from the oven and sprinkle with icing sugar.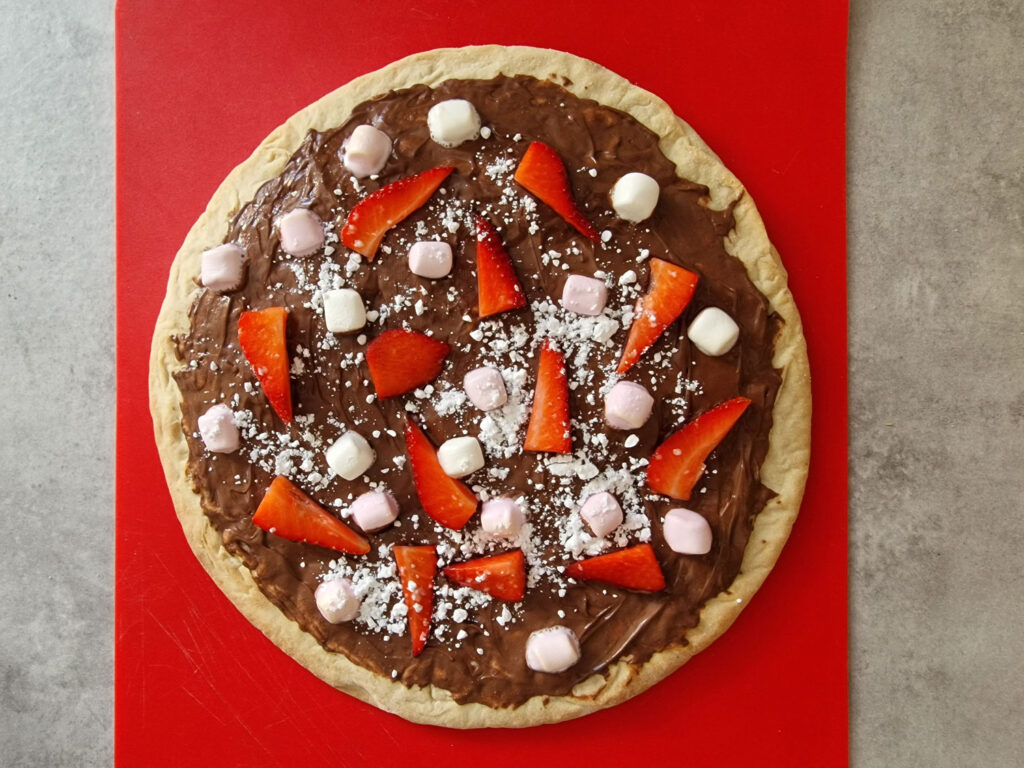 Slice up with a sharp knife or pizza cutter and serve.