Did you know you can make bread in a slow cooker? If you don't fancy switching the oven on, or you don't have a bread maker, slow cooker bread is the perfect solution!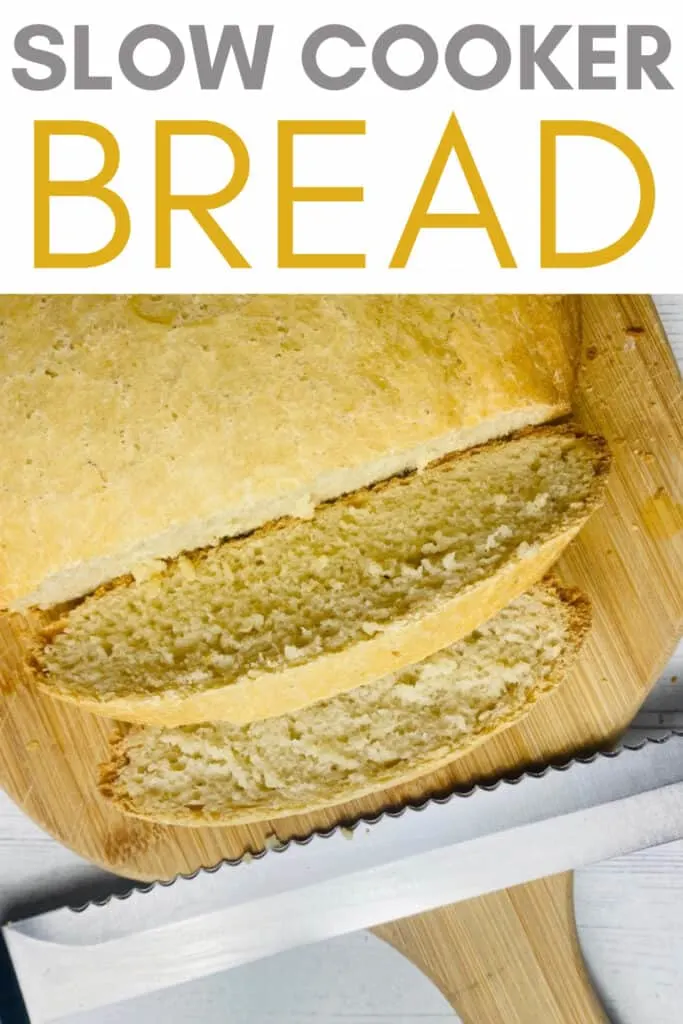 How Does Slow Cooker Bread Taste?
It's not the first time I've baked in my slow cooker, I've made slow cooker banana bread and raisin bread in a slow cooker before. When you bake a recipe in a slow cooker it does have a different texture to oven baked foods – mainly the crust is less crispy. If you like crispy crusts you can just pop it under the grill for 5 minutes if you wish – but I've never needed to.
Related:
How To Make Slow Cooker Bread
In terms of bread making, the method for making slow cooker bread is quick and easy. There is no need to leave it to proof, or to spend a particularly long time kneading the dough beforehand.
What You Need:
Slow cooker – I used a 6L slow cooker, but you could use a different sized model.
Flour – I used strong white bread flour (but you can use plain flour too, the texture might be a little different)
Dried active yeast – I used a 7g sachet
Warm water
Salt
Olive oil
(Scroll down to the recipe card for exact ingredient measurements)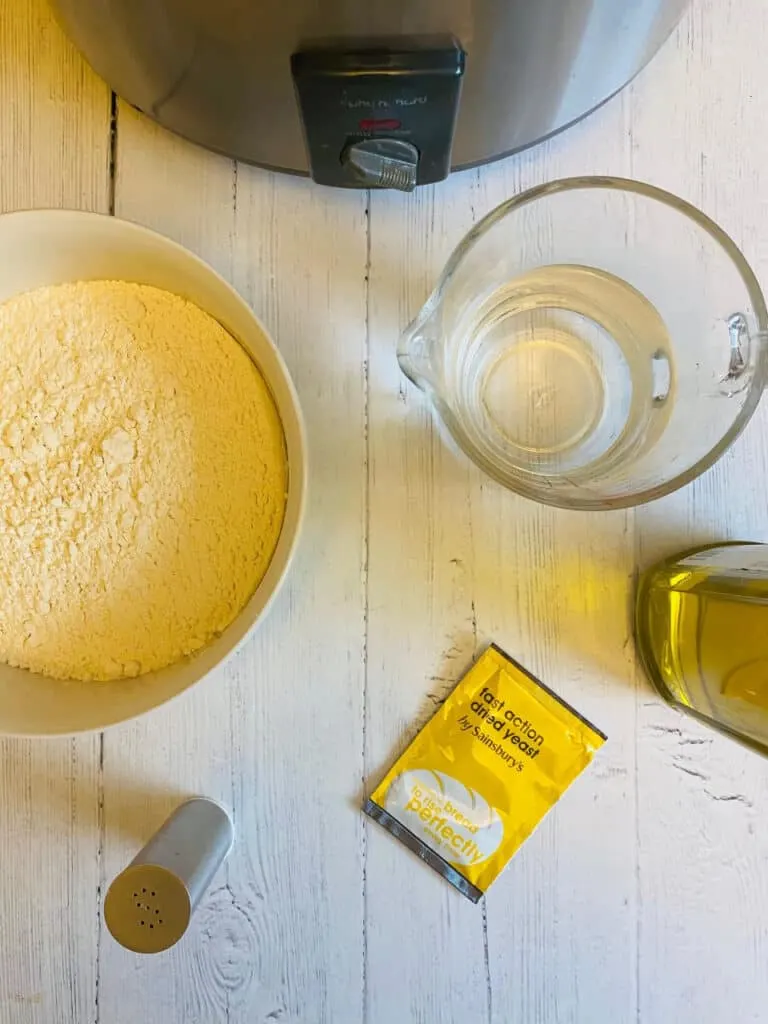 Before you start preparing the dough, switch the slow cooker on to high to allow it to heat up.
In a bowl, mix the flour, yeast and salt.
Make a well in the middle and slowly add the water and oil.
Mix it all together and then get your hands in to help mould it into a dough (tip: put a little olive oil on your hands first to stop the dough sticking to your skin).
Sprinkle some flour on the worktop surface and place the dough on it. Knead it for a good 5 minutes. If the dough is sticky still, add a little more flour.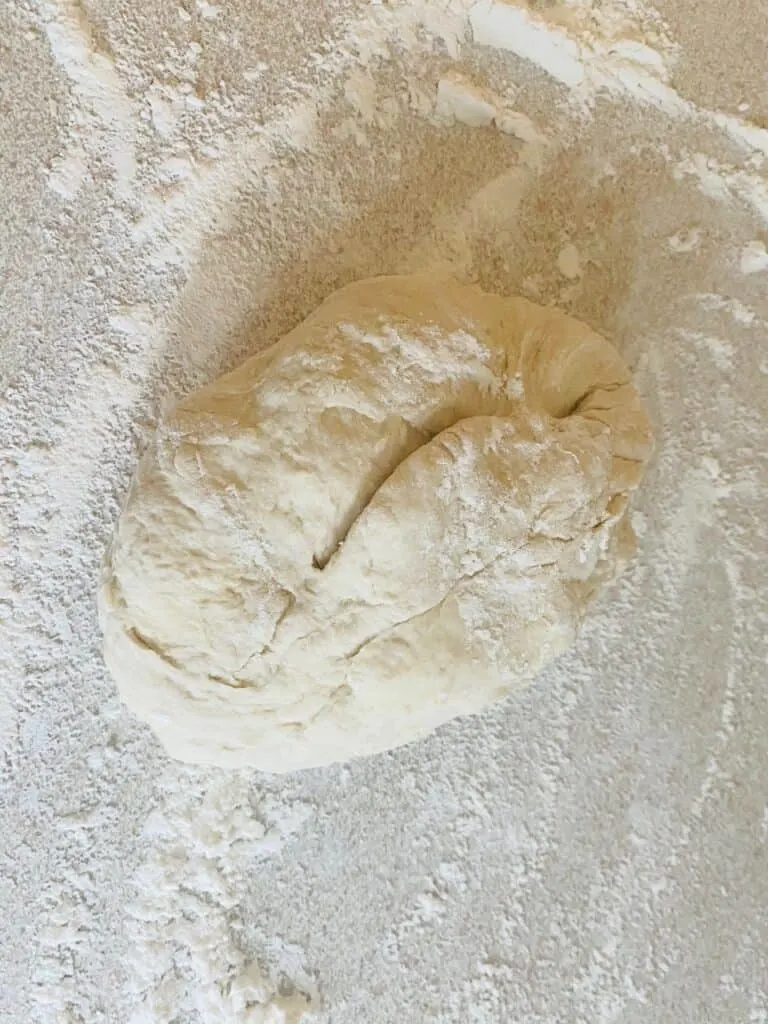 Line the slow cooker bowl with some greaseproof paper and place the dough on top of it.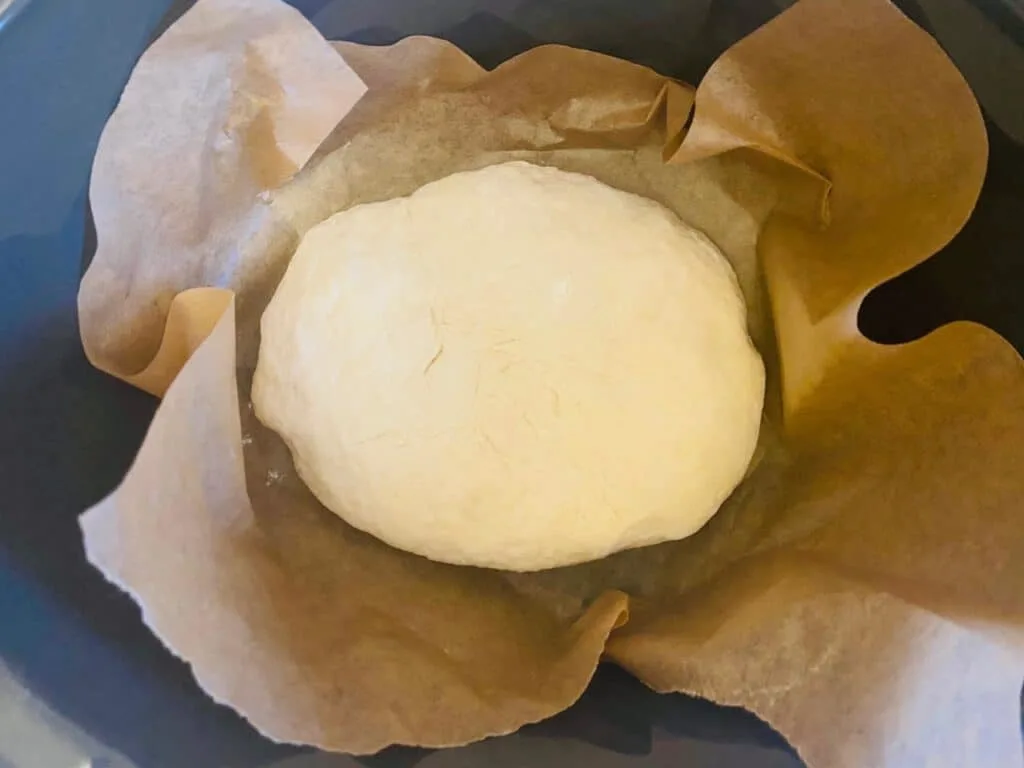 Place the lid on top and cook for 90 minutes before checking on it. If it requires some further baking, put it back in for another 30 minutes.
I was expecting the crust to be soft, but I was surprised that it had a gone quite golden. If your crust isn't crisp enough, and you want it to be, place it under the grill for about 5 minutes.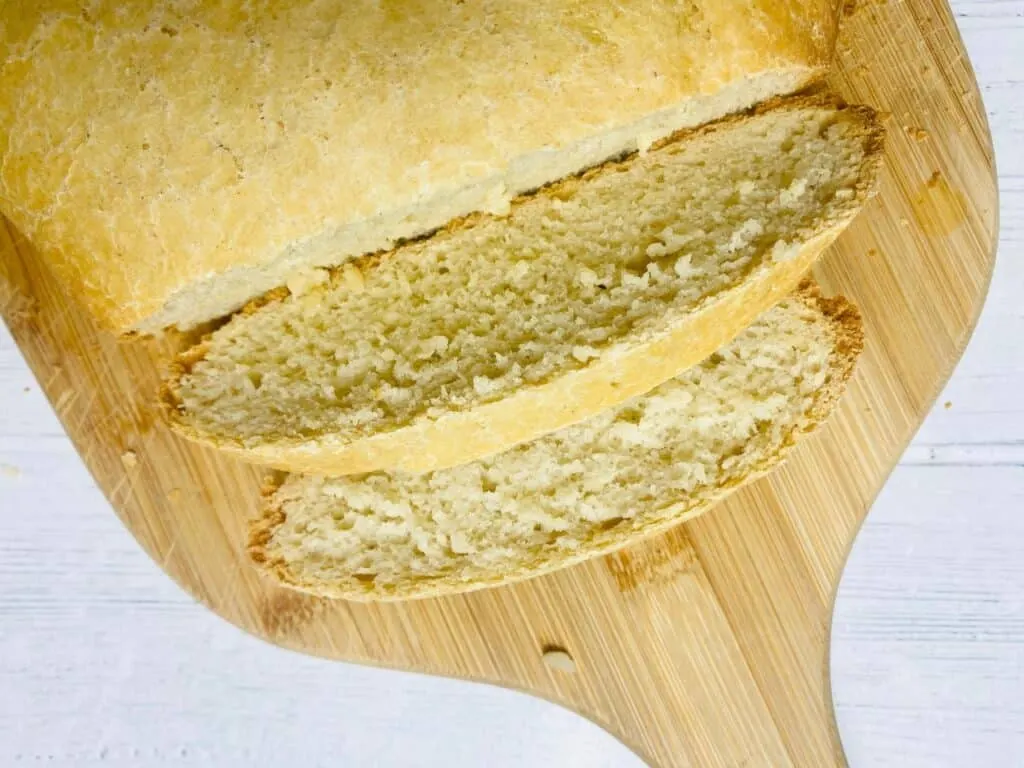 Leave the bread to cool for a while before slicing it.
Have you made bread in the slow cooker before? Let me know in the comments!