Cauliflower is a versatile vegetable that finds its way into many recipes. Although you'll often find cauliflower amongst the vegetables on a roast dinner plate, it also works well in curries, stews and of course soups! I really love cauliflower cheese, so it made sense that I'd also be rather partial to a cauliflower cheese soup!
Recently, I've been experimenting with cauliflower pizza crusts, as well as cauliflower rice – but that's a whole other post waiting in the wings!
Cauliflower cheese soup is a straightforward one to make and takes very few ingredients. And of course, anything with melted cheese in it is always going to be a winner.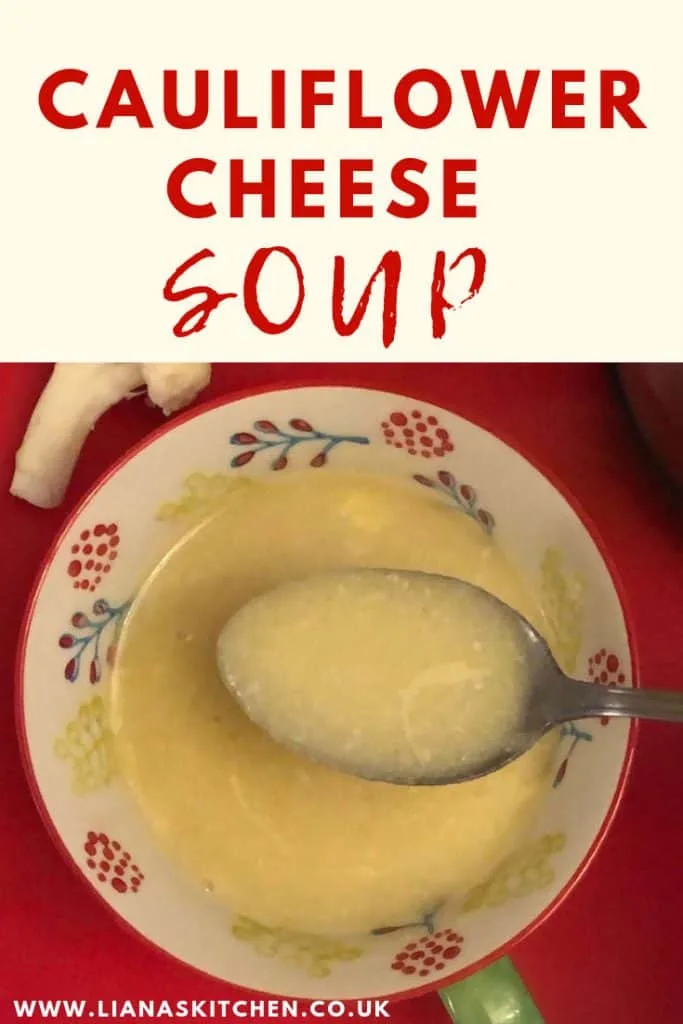 How Do You Make Cauliflower Cheese Soup?
This soup can be made in a soup maker, or in a pan on the hob. If you choose the second method and you want it smooth you will need to blend it up at the end with a blender. If you are using a soup maker you can just set it off on the smooth setting and then let the machine do its magical work!
Side Note: If you are tempted by a soup maker you might be interested in my Soup Maker Buying Guide. Alternatively please feel free to ask me a question about them in the comments or by dropping me an email.
Cauliflower Cheese Soup Ingredients
You will need;
400g to 450g cauliflower florets – you will need to break these up as small as you can so that you can be sure to fit everything under the MAX line of your soup maker – depending on your soup maker capacity.
1 small potato – scrubbed clean, or if you prefer, peeled. Chop it up nice and small.
1 onion – sliced.
2 cloves garlic – sliced.
150g cheddar cheese – grated. You can substitute cheddar for your favourite cheese, or use a low fat/light alternative.
950ml vegetable stock.
Seasoning – optional according to taste.
Making It Spicy
If you want to turn your cauliflower cheese soup into a more curried and spicy recipe you can add in a little ground coriander, turmeric, chilli, cumin, paprika or just some mild curry powder.
Making The Soup (In A Soup Maker)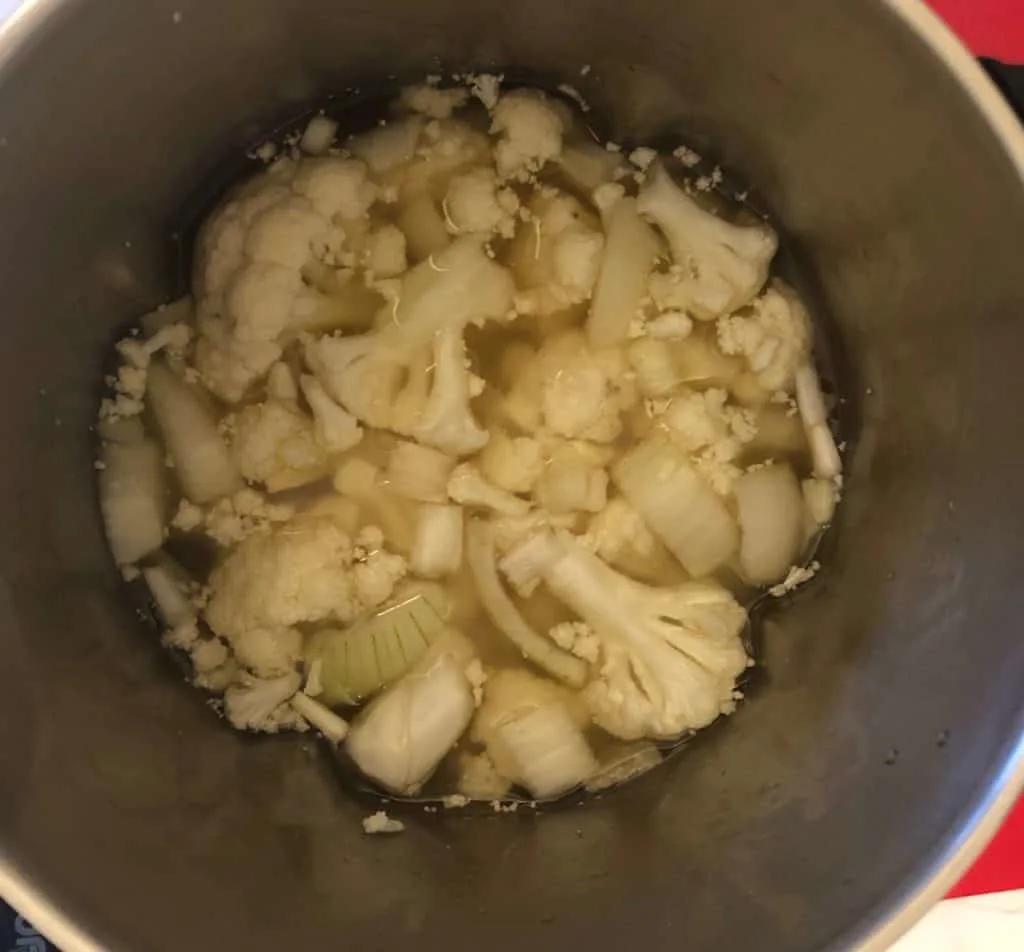 For soup makers just add everything, apart from the cheese. Give everything a really good stir to make sure that no ingredients are stuck to the sides. If your soup maker has a sauté function you can use a little oil or butter and gently fry the onion and garlic before adding in the remaining ingredients.
Set the soup maker off on the smooth cycle.
When the soup maker has finished remove the lid and stir in the cheese. You might want to reserve a little to sprinkle on top of the cheese once served.
Making The Soup (In A Pan)
Sauté the onions and garlic in a little oil.
Add the remaining ingredients, apart from the cheese.
Bring to the boil briefly and then reduce the heat to a simmer. Leave to simmer for around 15 minutes or until the vegetables are soft.
Allow to cool slightly before using a stick blender to blend it smooth.
Stir in the cheese and allow to melt. You can reserve some cheese to sprinkle on top of the soup once it is in bowls.
Tastes great with crunchy croutons or well done toast dunked in 🙂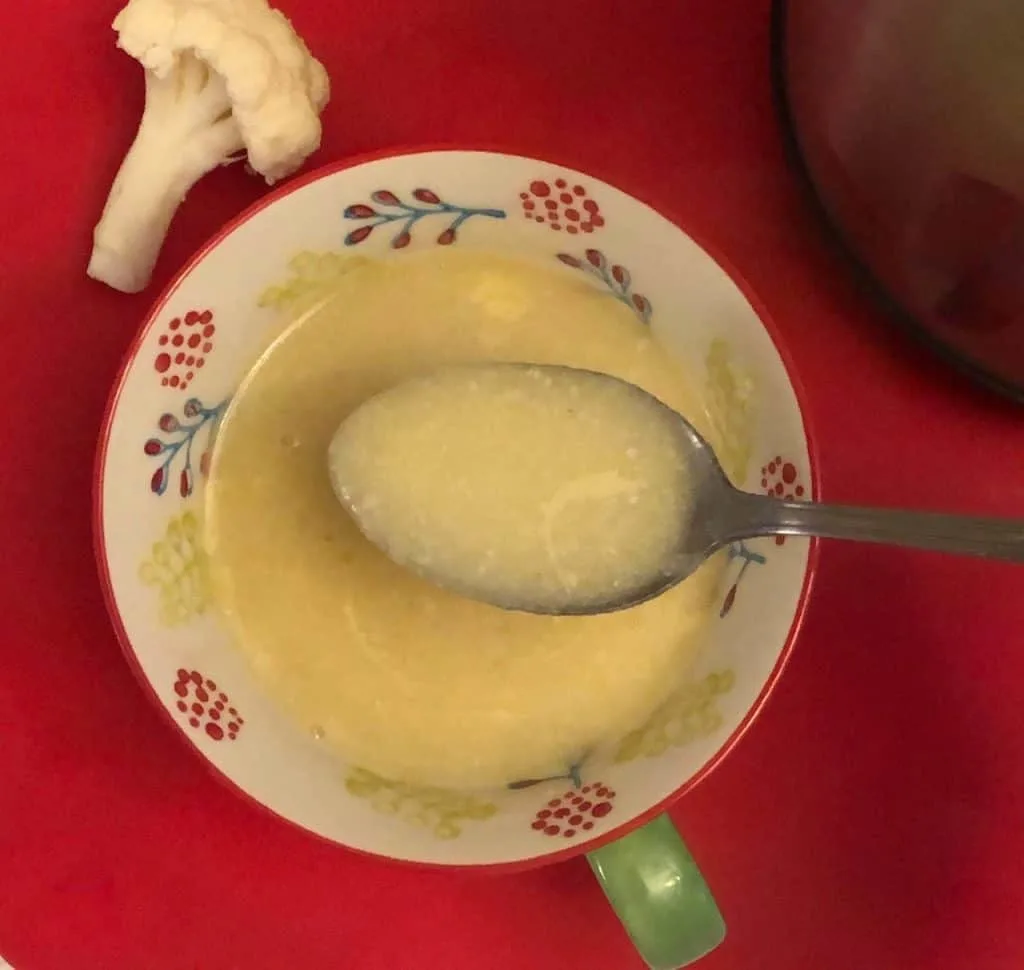 I hope you enjoy this recipe – let me know in the comments if you make it! You can also find some more soup maker recipes here.
If you would like to join a friendly bunch of soup makers and get some more soup recipe inspiration please feel free to join us over on my private Facebook group.