Ham and Potato Soup in a soup maker takes very few ingredients yet still produces a tasty result. This is a really useful recipe to earmark for the day after cooking a gammon – assuming you have some leftover that is! You can also use any other cooked ham, but chunky ham works best rather than the thinner variety.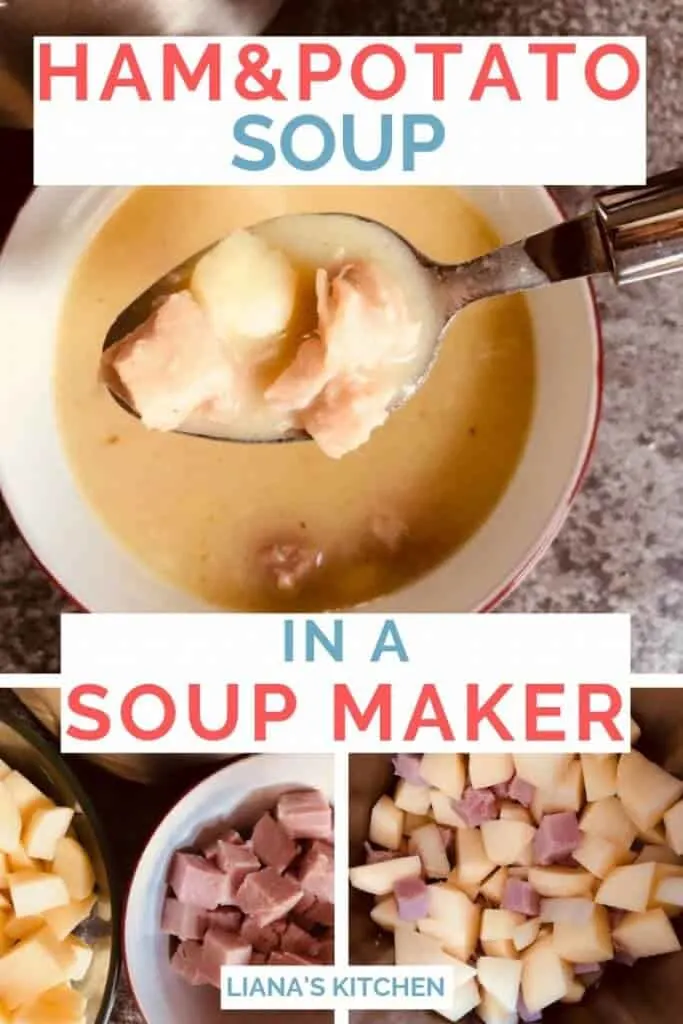 Unlike many of my other soup maker recipes this one doesn't require any browning of the onions – unless you really want to. Once you have peeled and diced the potatoes (cut them up into really small bitesized chunks), chopped up the gammon and sliced the onion you're pretty much ready to go. Just add them all into the soup maker and give them a good stir.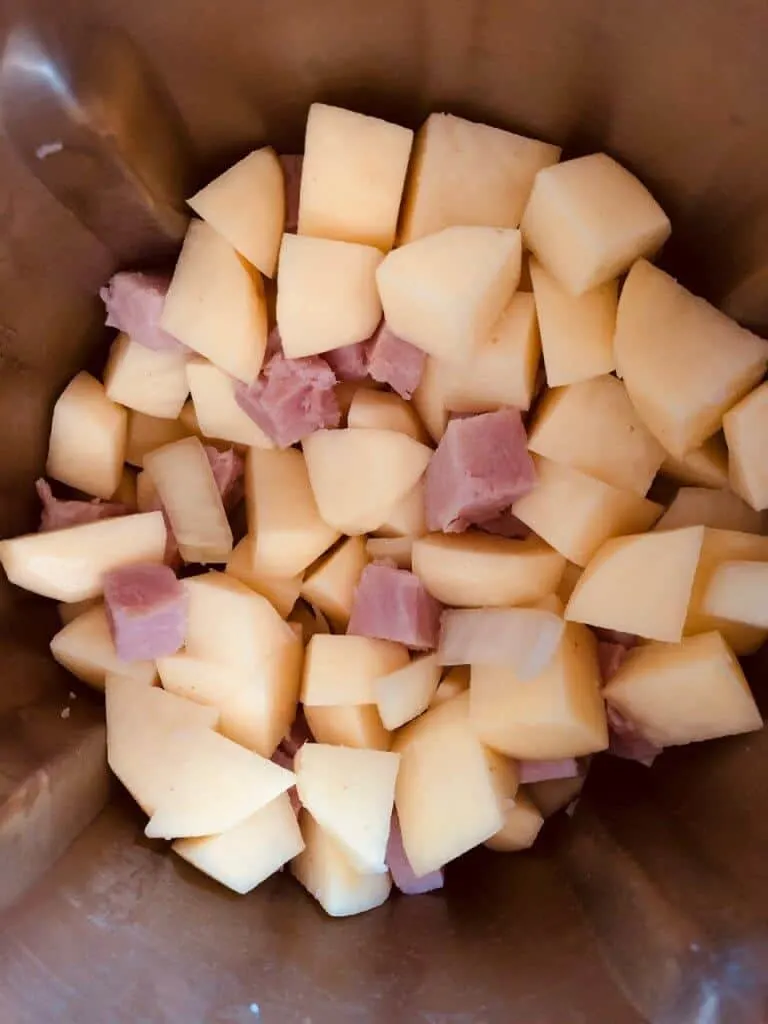 I like to add a little herbs or spices into my soups, parsley or thyme go nicely with ham and potato, but you can choose your favourite to add in. I just added 1tsp of dried thyme to add a subtle flavour.
Side Note: If you are using gammon it might already have quite a high salt content (depending on the type you bought and how you prepped/cooked it) so consider this before adding in any extra seasoning. Leave it until the end and do a taste test before adding salt.
Set the soup maker off on chunky. Once it has finished you might want to thicken up the soup. You can do this by either;
Make a seperate roux (melt 5tbsp butter in a pan and stir in 40g of flour, stir until it is all mixed smoothly together with no lumps), and add it in at the end of the soup maker cycle, or;
Do a few very short blends manually via the soup maker functions. Make sure you don't blend for too long (a few seconds max each time) or you'll blend it smooth and won't have any chunky bits left. This method is a really quick and easy way to thicken up a chunky soup and definately my preffered method!
Optional: Stir in grated cheese.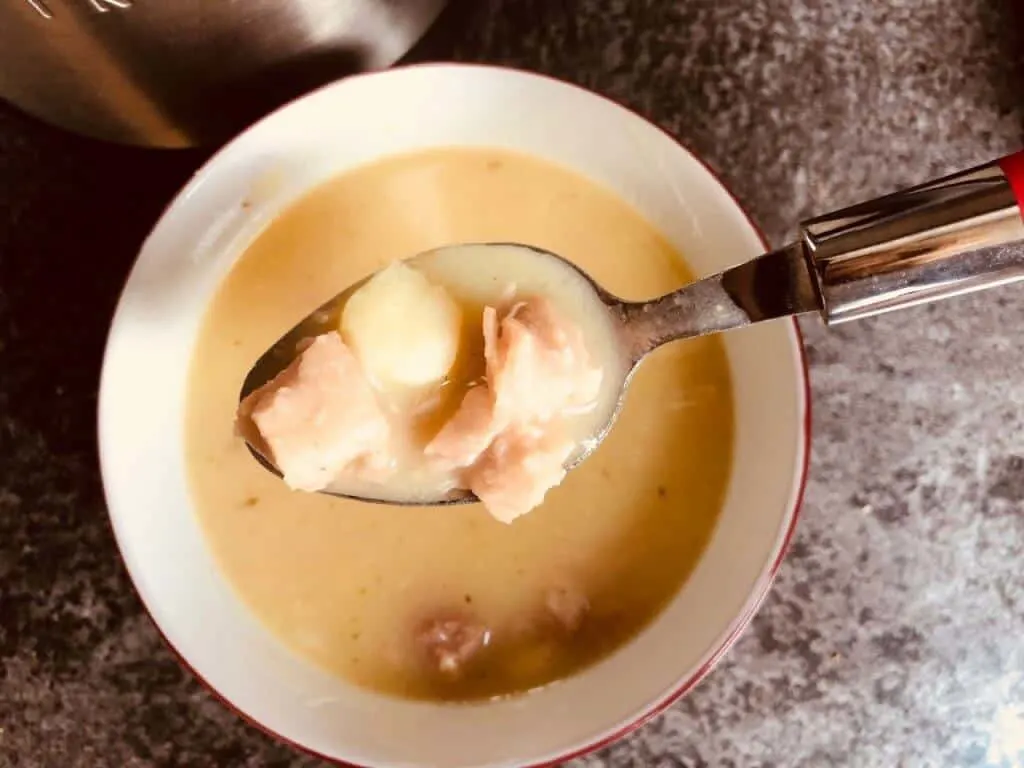 If you enjoyed this soup head over to my Soup Maker Recipes page on Facebook where I share more recipes. You can also join my newsletter to get recipes straight to your inbox. I will also let you know when my 2nd soup maker recipe book is available (it is really soon, I promise!)
You Might Also Like > Soup Maker Recipes (For The Morphy Richards)