Are you looking for a new way to enjoy your fish fingers?
Fish finger wraps are a great and tasty alternative to the favourite fish finger sandwich. They're simple to make and you can add in whatever extras you like.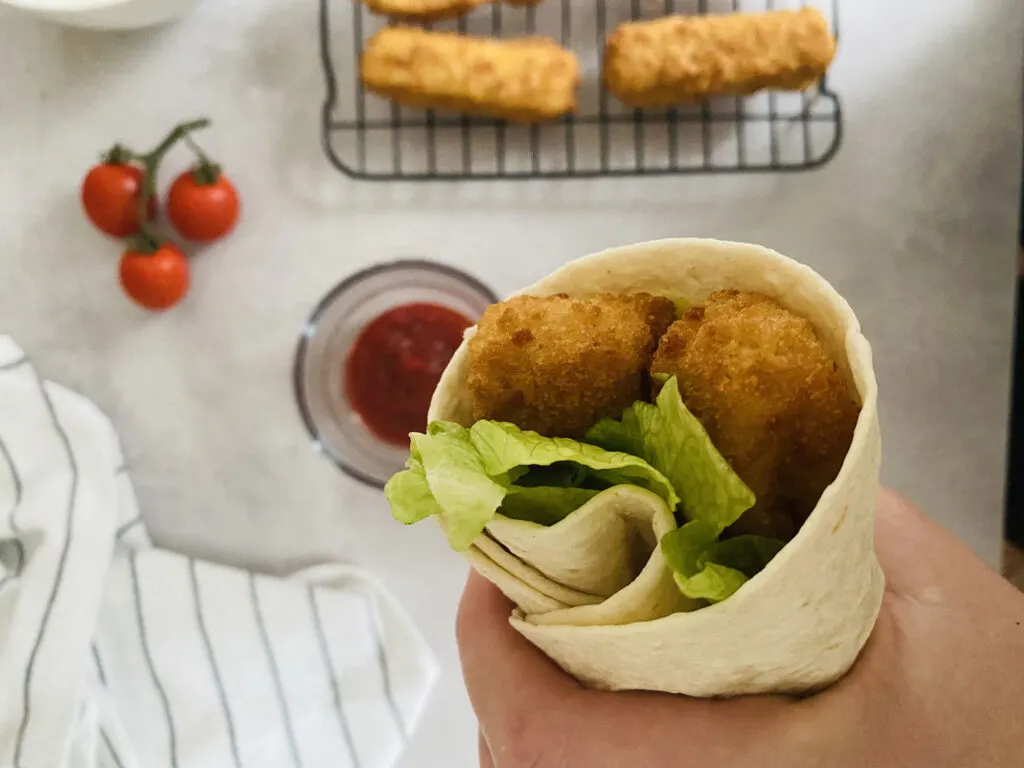 You'll love how easy it is to make these delicious wraps. Plus, they're perfect for any occasion – whether you're having a picnic, packing your lunch for work or just want something different for dinner.
What You Need To Make A Fish Finger Wrap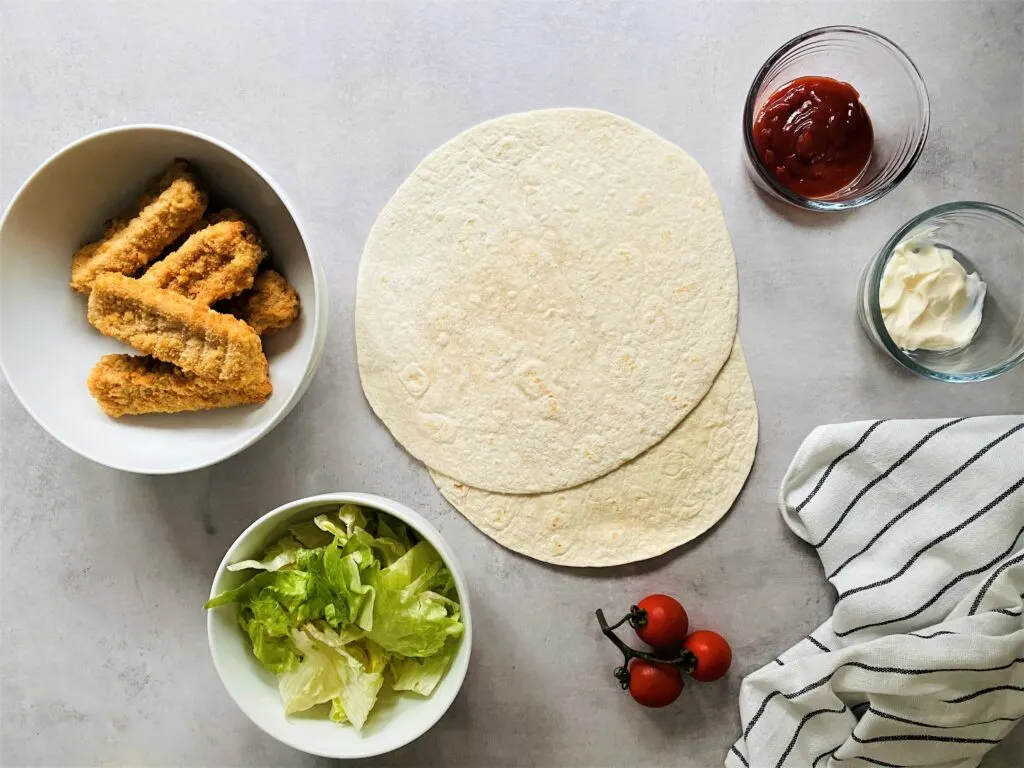 Fish fingers – cook some premade fish fingers or make your own homemade version.
Salad leaves – A handful of salad leaves, such as rocket or baby spinach.
Any other extras you want to include in your wraps – for example, crispy bacon, tomatoes.
Sauce – Try a sweet chilli sauce, mayonnaise or tomato ketchup.
Wraps – You can buy wraps in most supermarkets, either white or wholemeal.
How To Make Fish Finger Wraps
1. Lay the tortilla wraps onto a plate or serving dish.
2. Add any extras into the middle, such as bacon, cheese, salad.
3. Place two fish fingers onto the wrap and fold in each end of the wrap, then roll it up.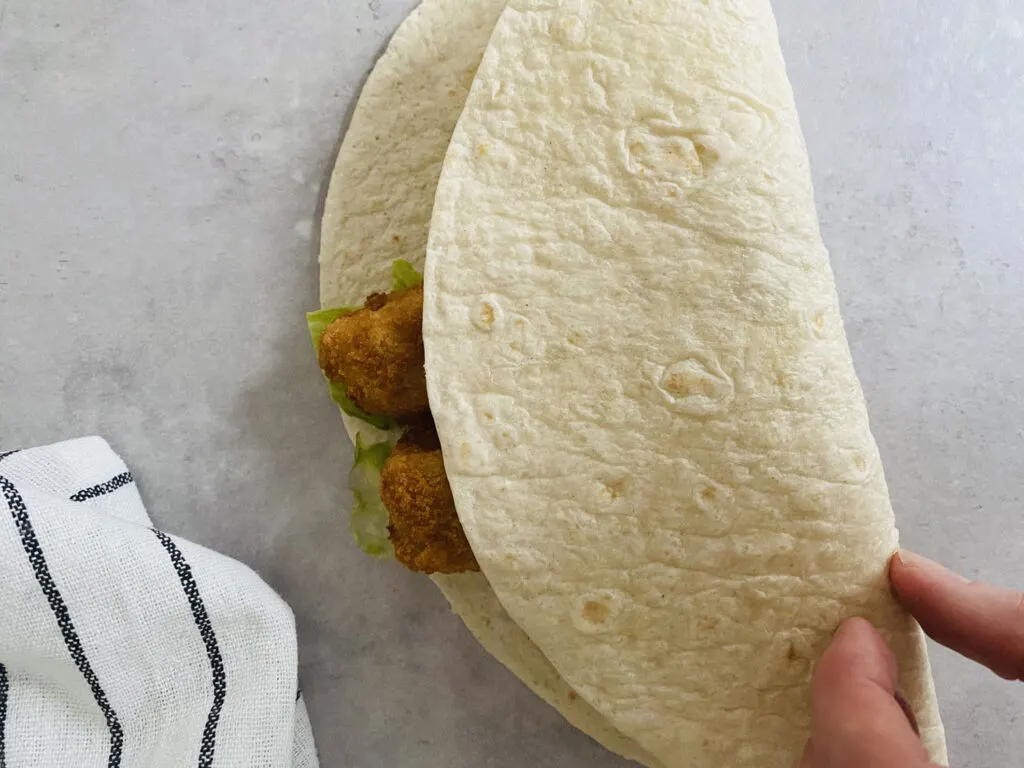 4. Cut the fish finger wrap in half on an angle before serving with sauce for dipping, if desired.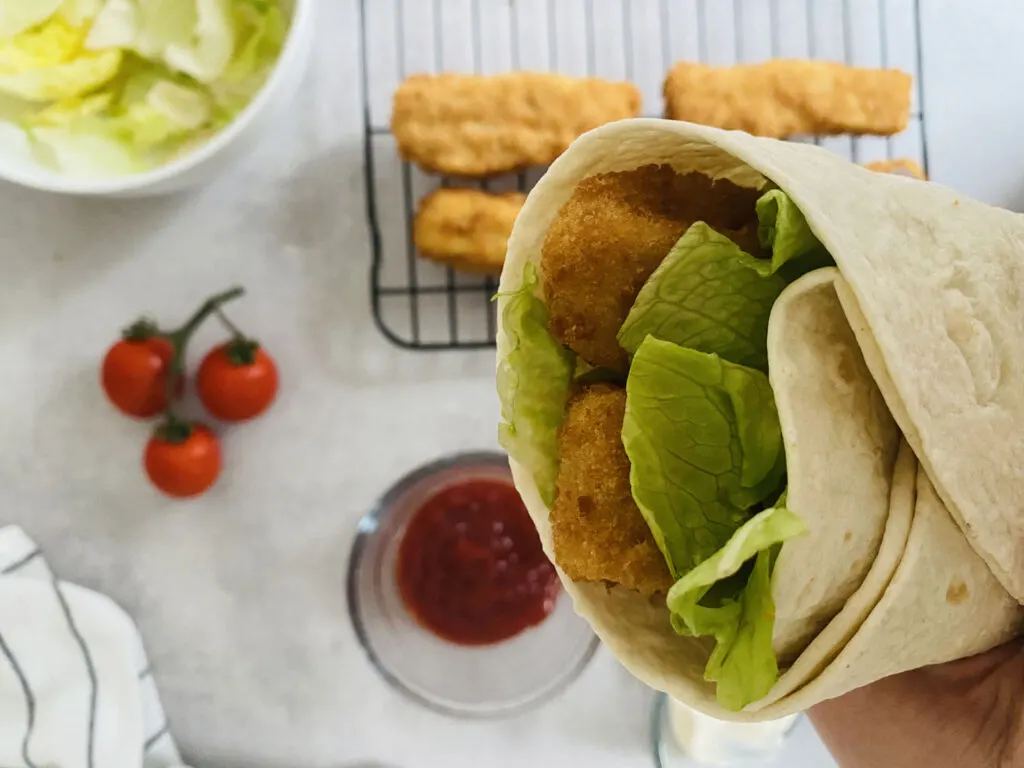 How To Cook Fish Fingers
If you are making your own homemade fish fingers follow those recipe instructions. If you are cooking shop-bought fish fingers you can either grill, oven bake or air fry them. Many fish fingers are best cooked from frozen but double-check the packet instructions.
Ensure the fish fingers are cooked all the way through and the fish is piping hot.
Did you enjoy this recipe? Leave us a comment below!