Do you want to make some Thai Green Curry at home?
You're in luck—this recipe is simple and super tasty, and the best part?
You can make it in your pressure cooker!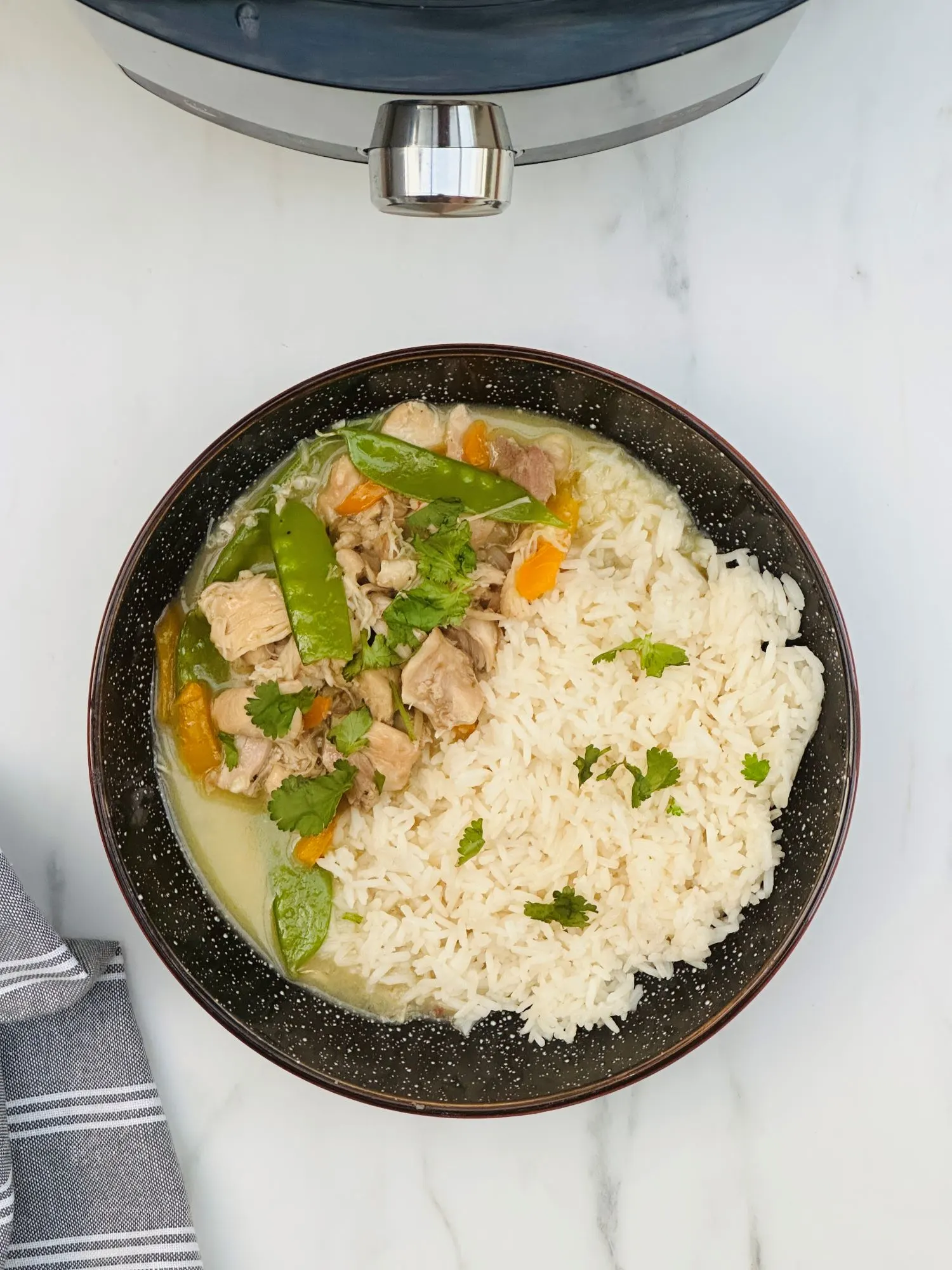 How To Make Thai Green Curry In A Pressure Cooker
I made this Thai Green Curry inspired meal in my Ninja Foodi 15-in-1, but it can be made in any multi-cooker with a pressure cooker function.
What You Need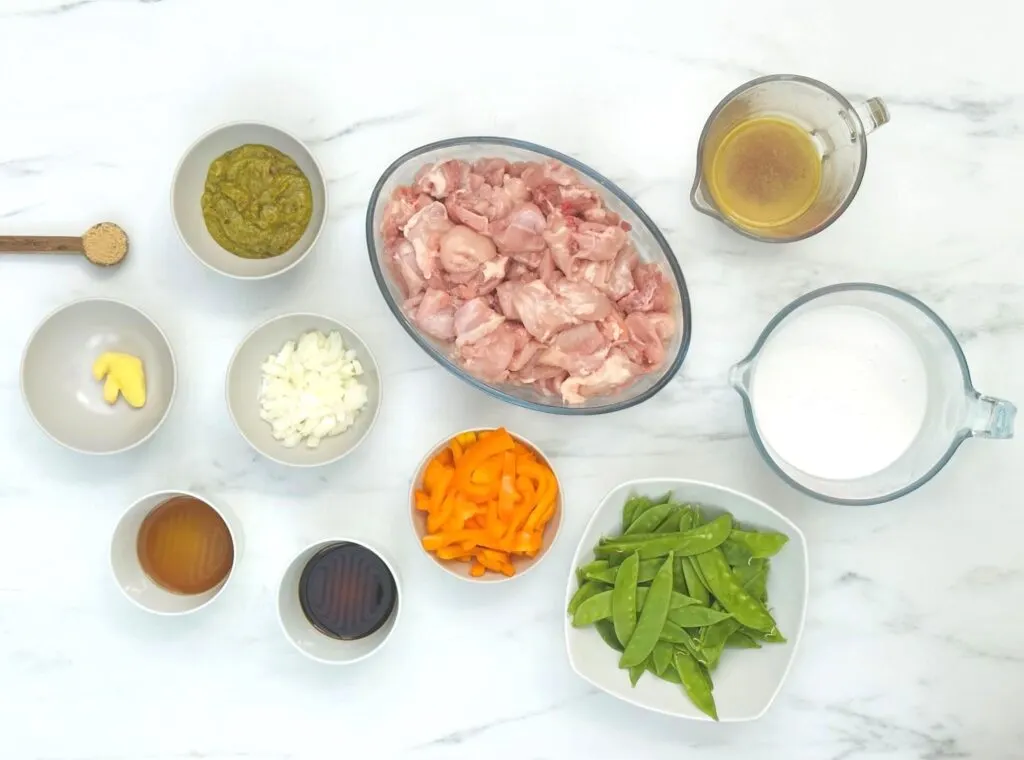 1 tbsp vegetable oil
1 small onion, finely chopped
1 tbsp fresh grated ginger: You can also use ¼ tsp dried ginger.
6 tbsp Thai Green curry paste
1kg boneless chicken thighs
400ml coconut milk
100ml chicken stock: made from 1 stock pot or cube
1 tbsp soy sauce & 1 tbsp Thai fish sauce
1 tsp brown sugar
160g mangetout and 1 sweet pepper
Juice of half a lime
10g fresh coriander: Optional for garnish.
Notes:
Adding some Thai basil leaves can make it more authentic, though they're not always easy to find in the UK.
Substitute chicken with tofu if you are looking for a meat free dish.
Sugar snap peas are a good alternative if you can't find mangetout.
Making It
Step 1: Start Sautéing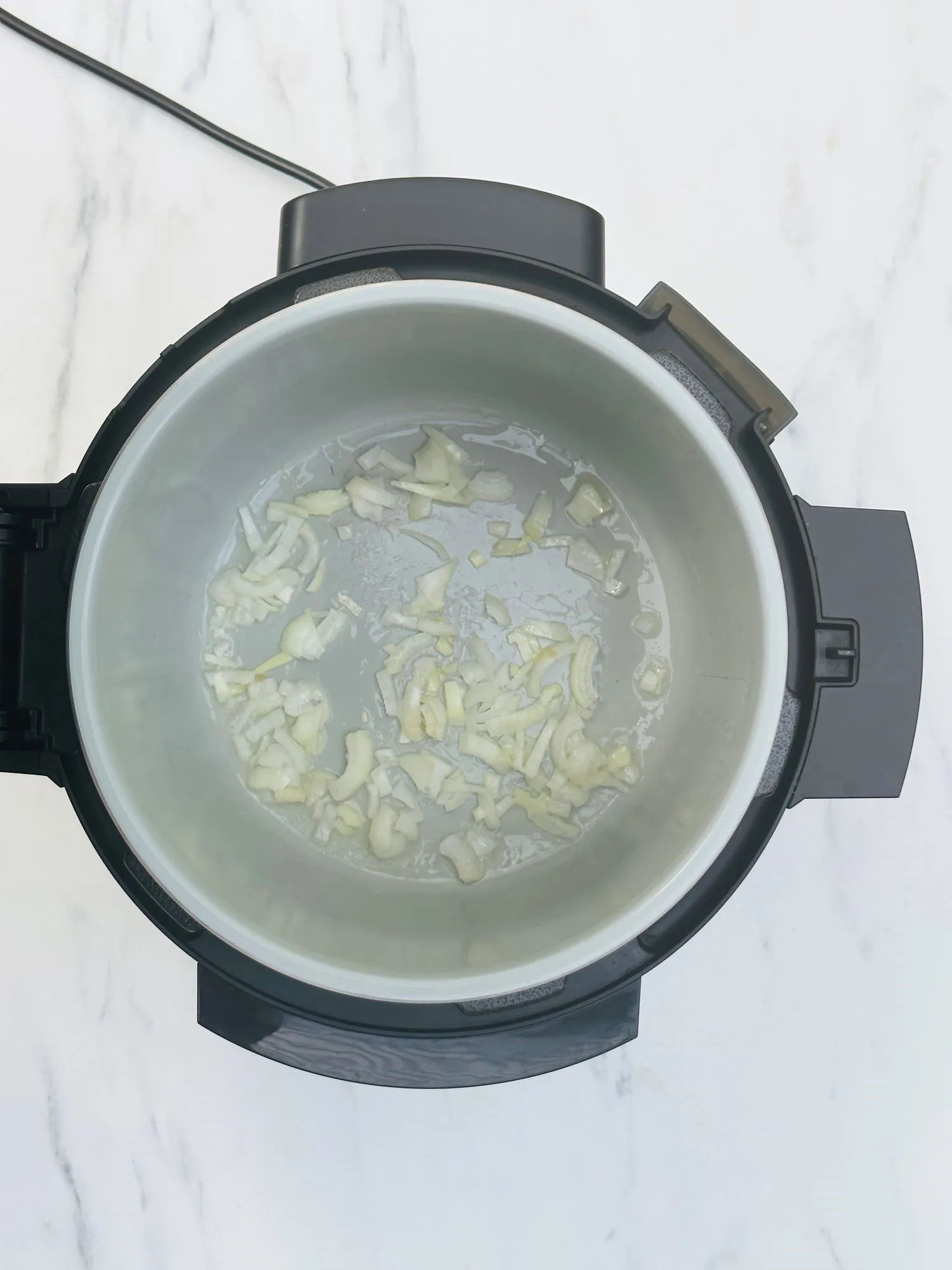 Turn your pressure cooker's 'sear/sauté' function on high. Heat up the oil and add the onions, cooking them until they start to soften.
Step 2: Add the Flavours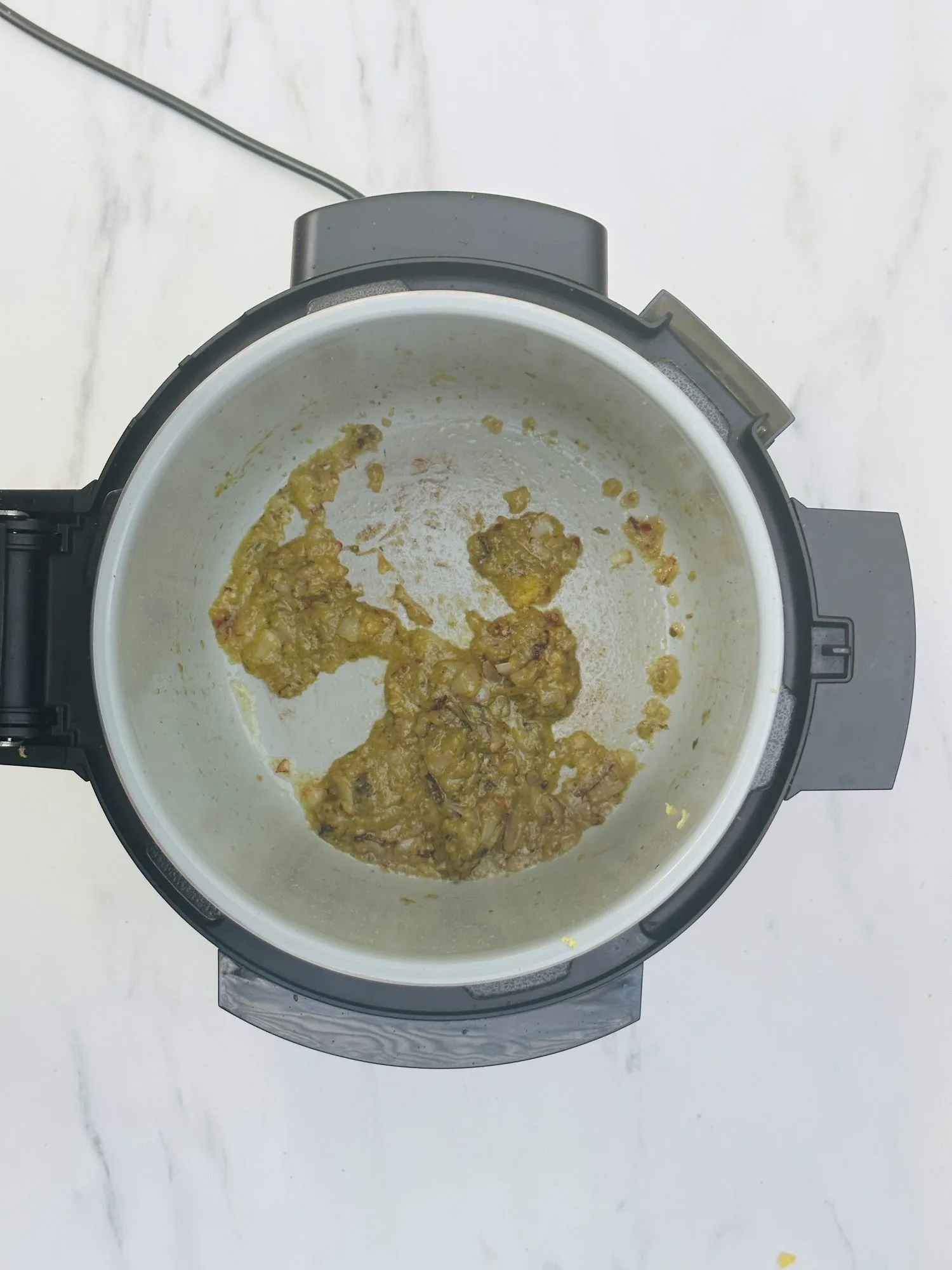 Throw in the ginger and curry paste. Stir it together and try not to let it stick to the insert's base.
Step 3: Add the chicken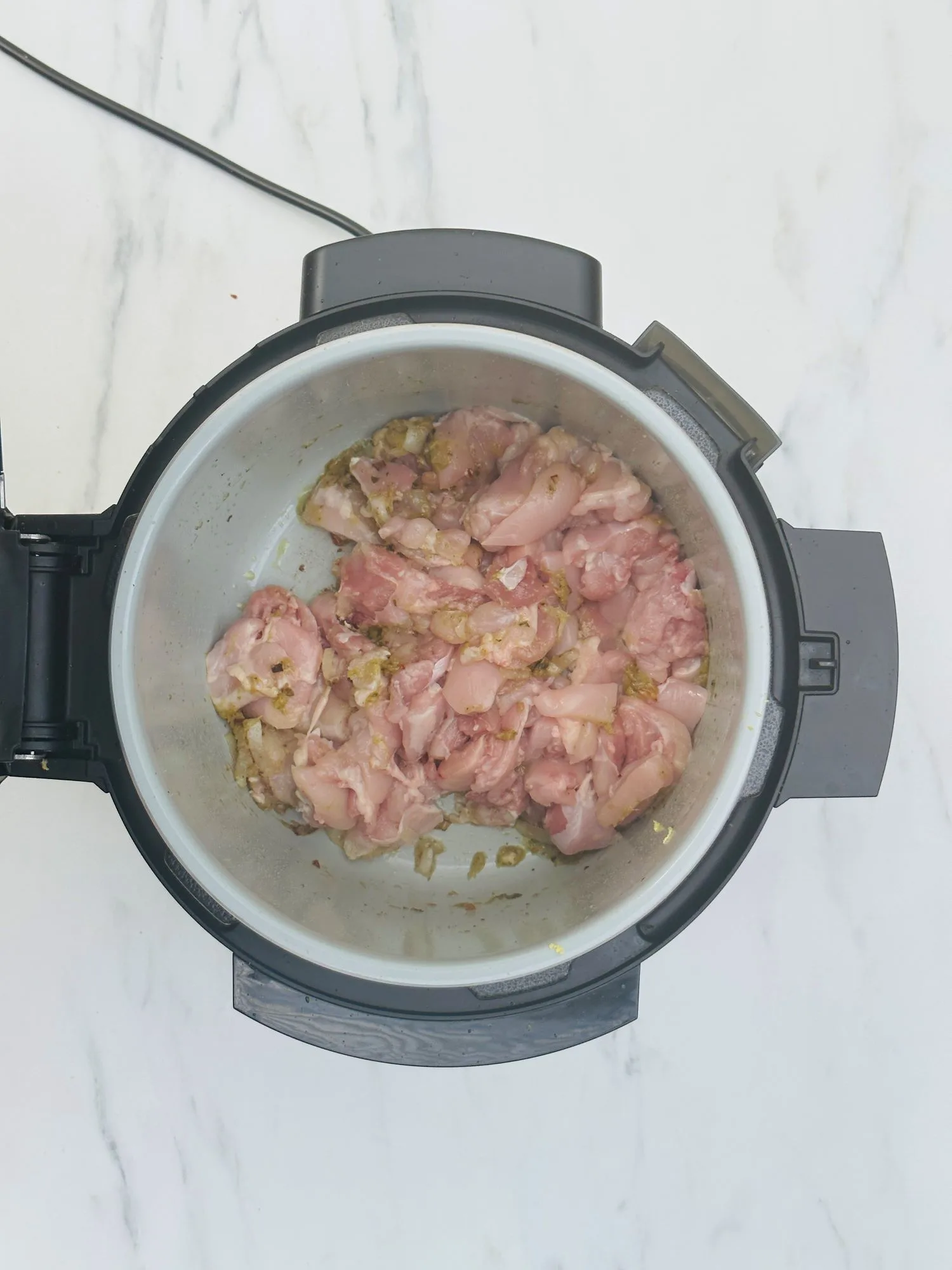 Add the chicken pieces and give them a quick sear.
Step 4: Add everything but the vegetables.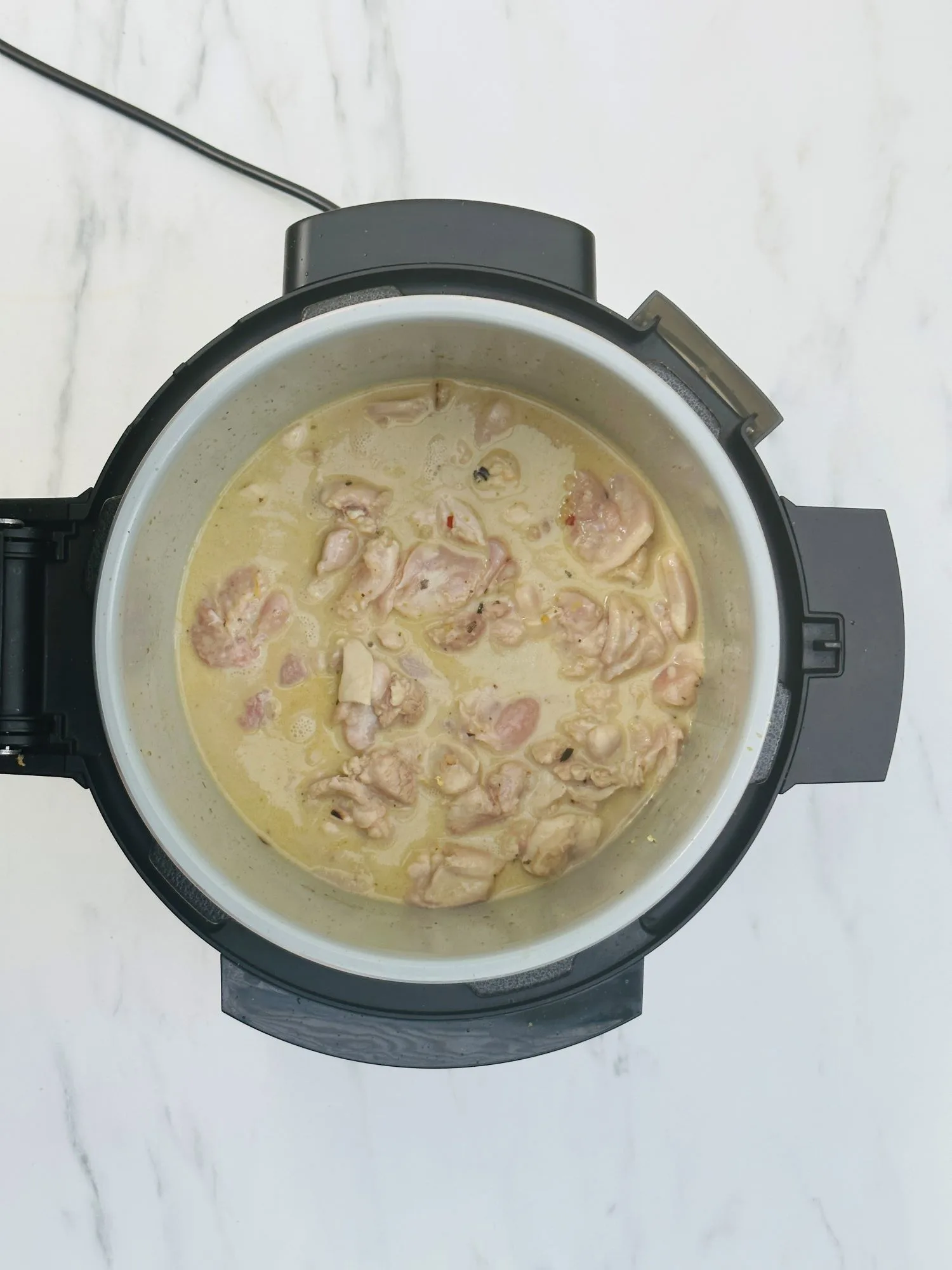 It's time for the coconut milk, soy sauce, fish sauce, lime juice, sugar, and chicken stock. Stir it well, lock the lid, ensure the vent is sealed, and set the timer for 7 minutes on high.
Step 5: Quick Release
Once done, use the quick release function on your pressure cooker.
Step 6: Last-Minute Add-ins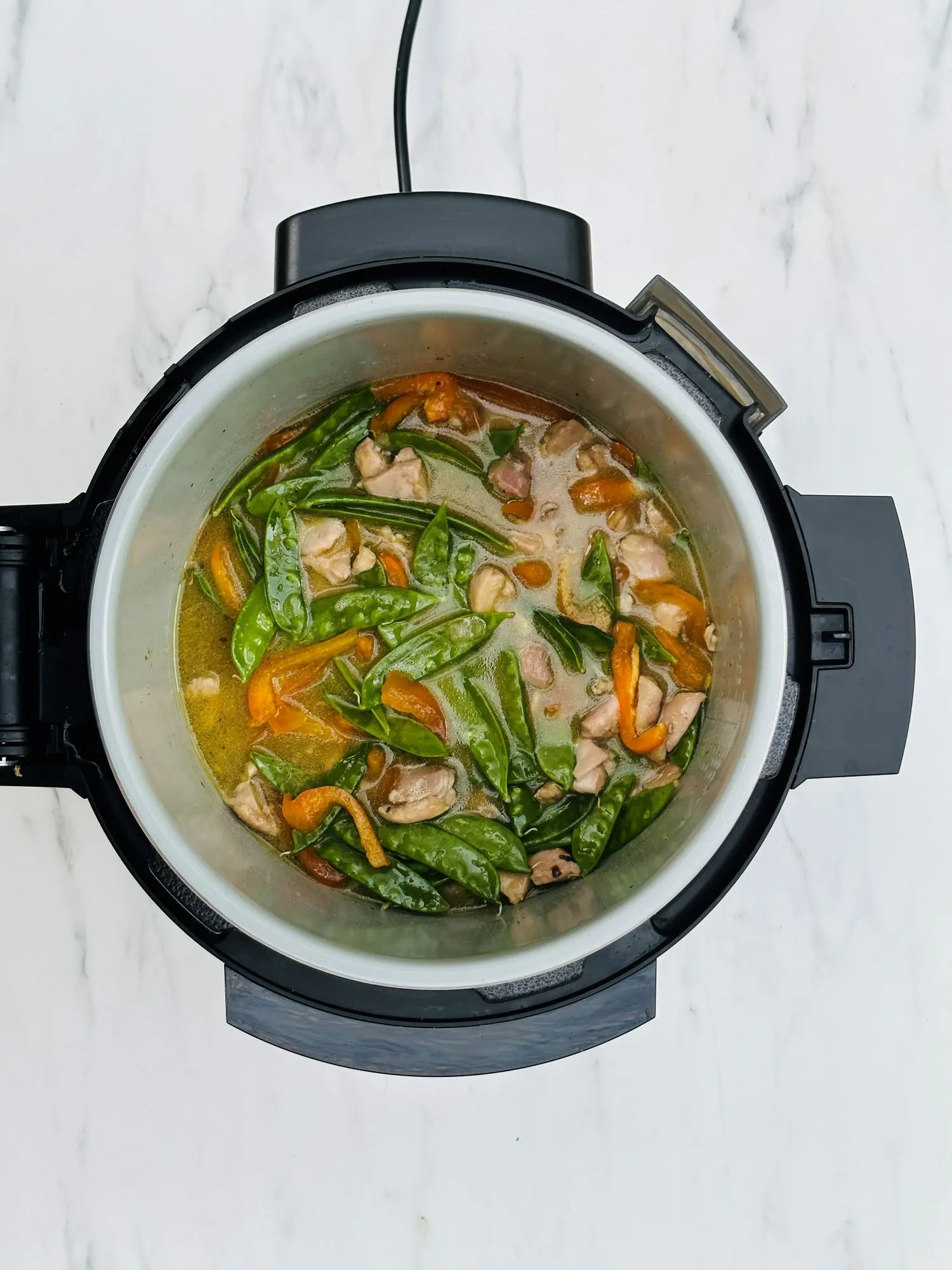 Switch back to 'sauté' and add the peppers and mangetout. A few minutes is all you need for them to heat through and keep some crunch to them.
Optional: Garnish with fresh coriander.
How to Serve Thai Green Curry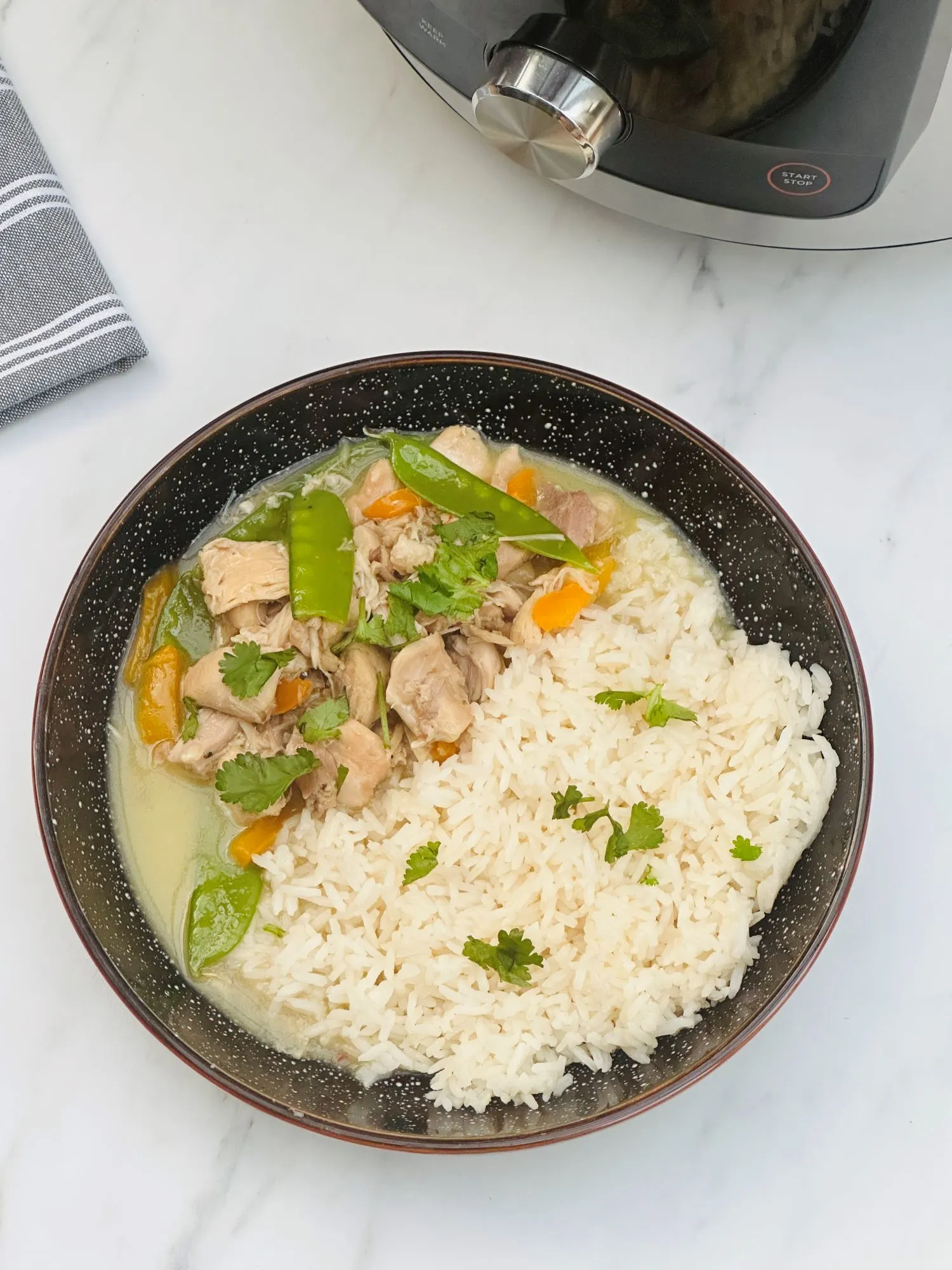 This curry goes perfectly with Jasmine rice, but another rice variety will work if you don't have any. Don't worry if the sauce seems a bit thin; that's how Thai Green Curry is traditionally served.
Pressure Cooker Thai Green Curry: FAQS
Can I Use Other Vegetables?
Feel free to substitute or add in green beans, courgettes, or anything else you have on hand.
How Long Does Thai Green Curry Last?
You can store it in an airtight container in the fridge for up to 3 days.
Is Thai Green Curry Hot?
That depends on the curry paste. Most shop-bought Thai Green curry pastes in the UK are quite mild. If you want it hotter, you can try making your own paste or adding in some sliced fresh green chillies.
What Else Can You Cook In A Pressure Cooker?
There are a variety of different recipes you can make in a pressure cooker. Here are some suggestions for you to try: