These slow cooked lamb shanks are deliciously tender, brimming with the flavours they have taken on during their time in the slow cooker. Follow this step by step slow cooker lamb shanks recipe to make this tasty meal!

How To Make Lamb Shanks
Lamb shanks taste best when they are slowly cooked. They can be done in the oven too, but I prefer to use my slow cooker for the sake of simplicity.
Should You Brown The Lamb Shanks?
Some people like to brown the lamb shanks before adding them to the slow cooker. I don't usually bother with this step but if you have the time and inclination, heat up a little oil in a pan and gently cook them on each side before placing them in the slow cooker.
Slow Cooker Lamb Shanks Ingredients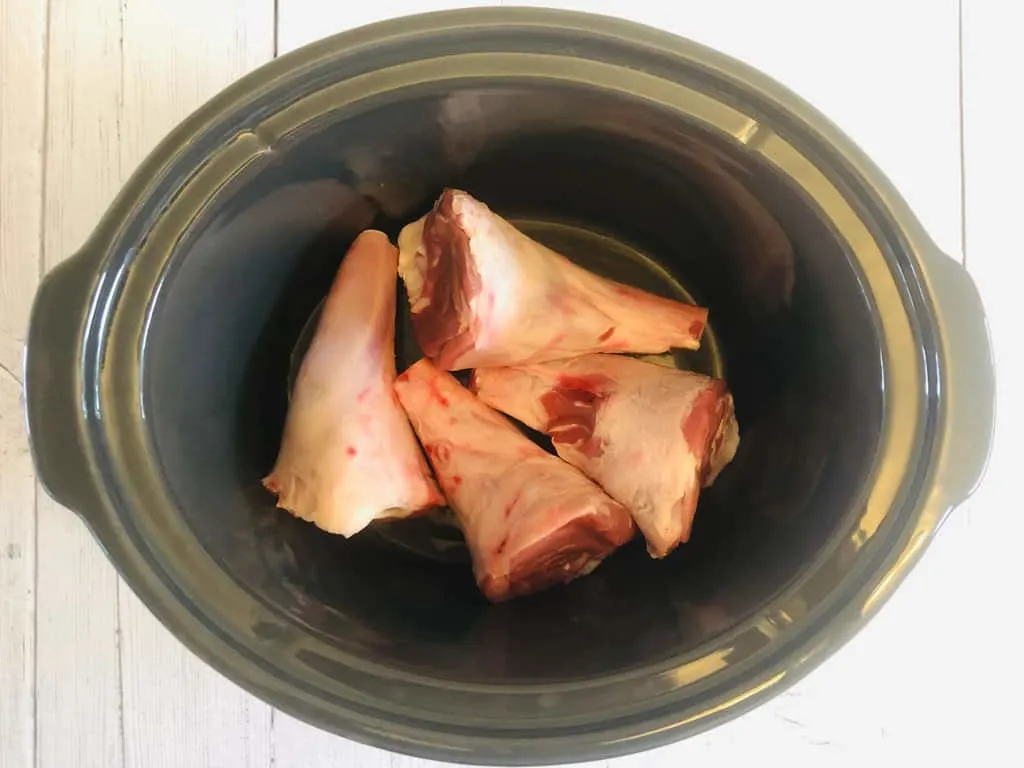 After adding the lamb shanks to the slow cooker add in the chopped carrots, sliced onion, crushed garlic, bay leaves, and mixed herbs.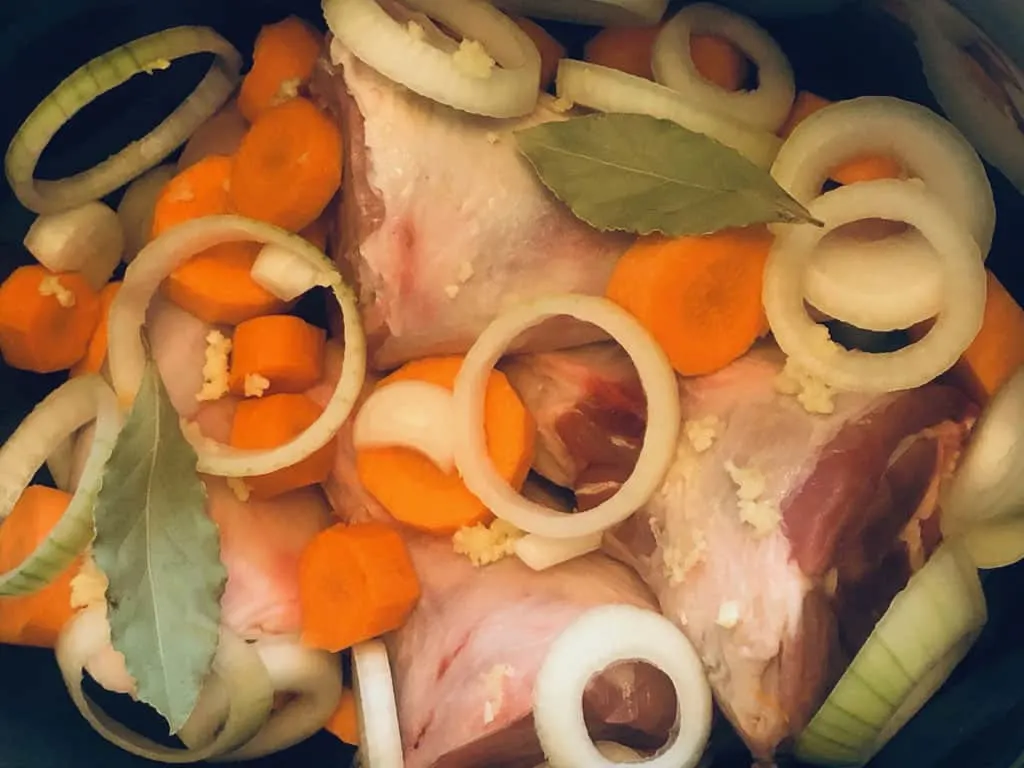 Pour over the passata (or you can use chopped tomatoes)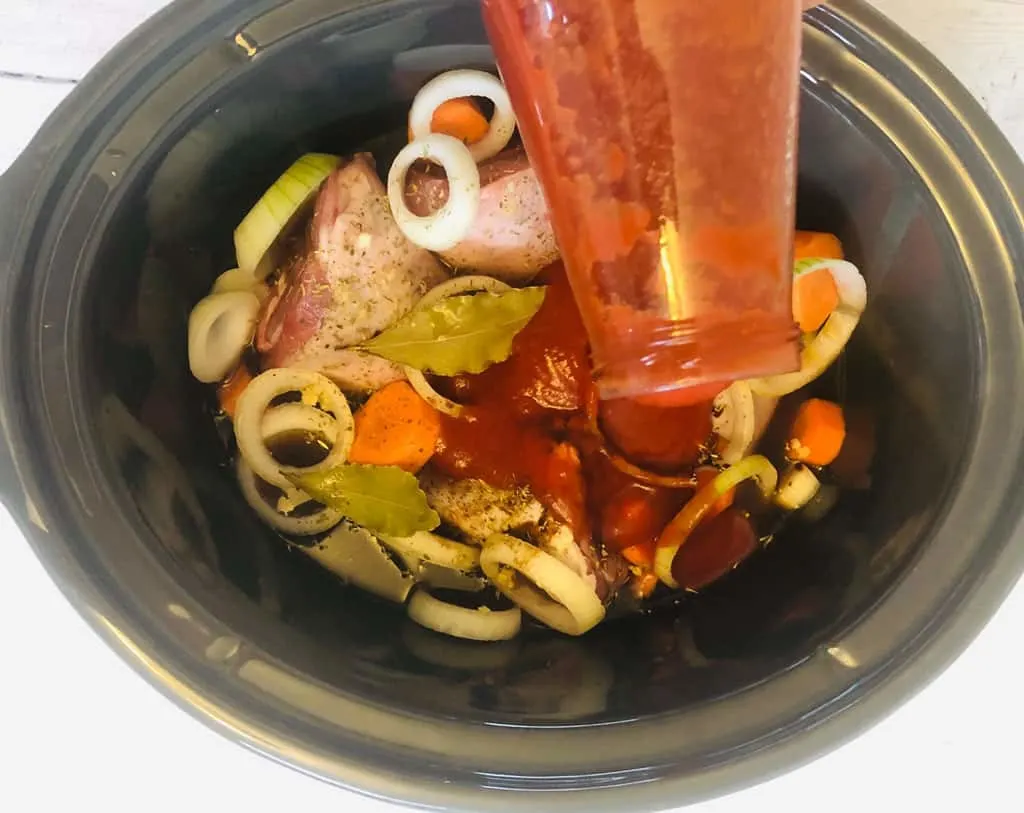 Then make up the stock and stir in the Worcestershire sauce and tomato puree before pouring it over the ingredients in the slow cooker.
And that's all! Set it off on low for around 8 hours, or high for 3 to 4 hours. Serve with mashed potato or rice.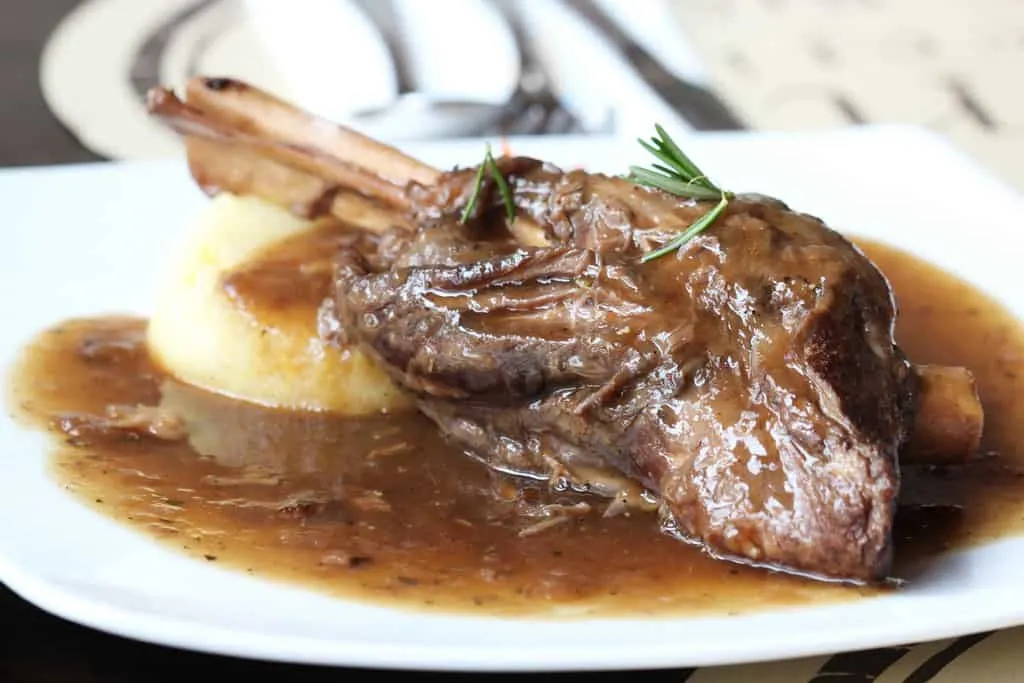 You Might Also Like:
Slow Cooker Recipes Collection