Discover how to make these tasty air fryer lamb chops.
After marinating them in a delicious combination of garlic, rosemary, thyme and optional mustard, air fry them for around 10 minutes until you've achieved perfectly cooked, succulent lamb chops full of flavour.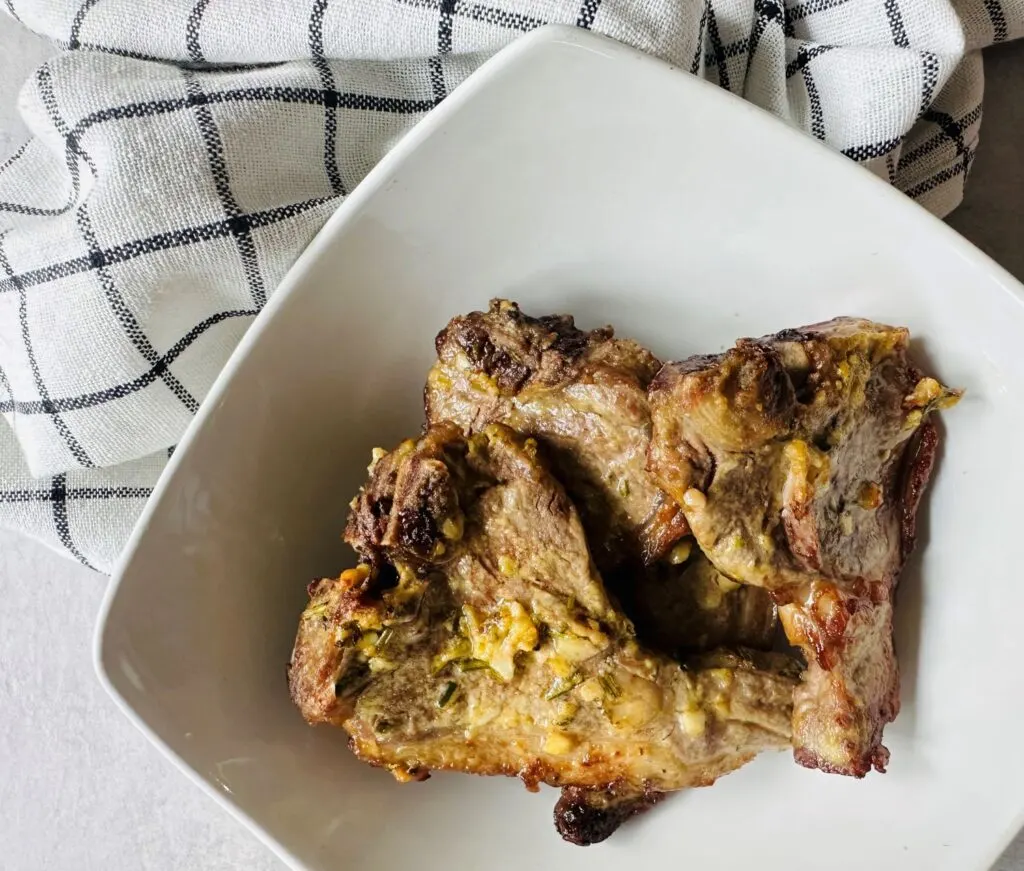 How To Cook Lamb Chops In An Air Fryer
I made these lamb chops in a Ninja Dual Air Fryer, but they can be cooked in any model of air fryer.
What You Need: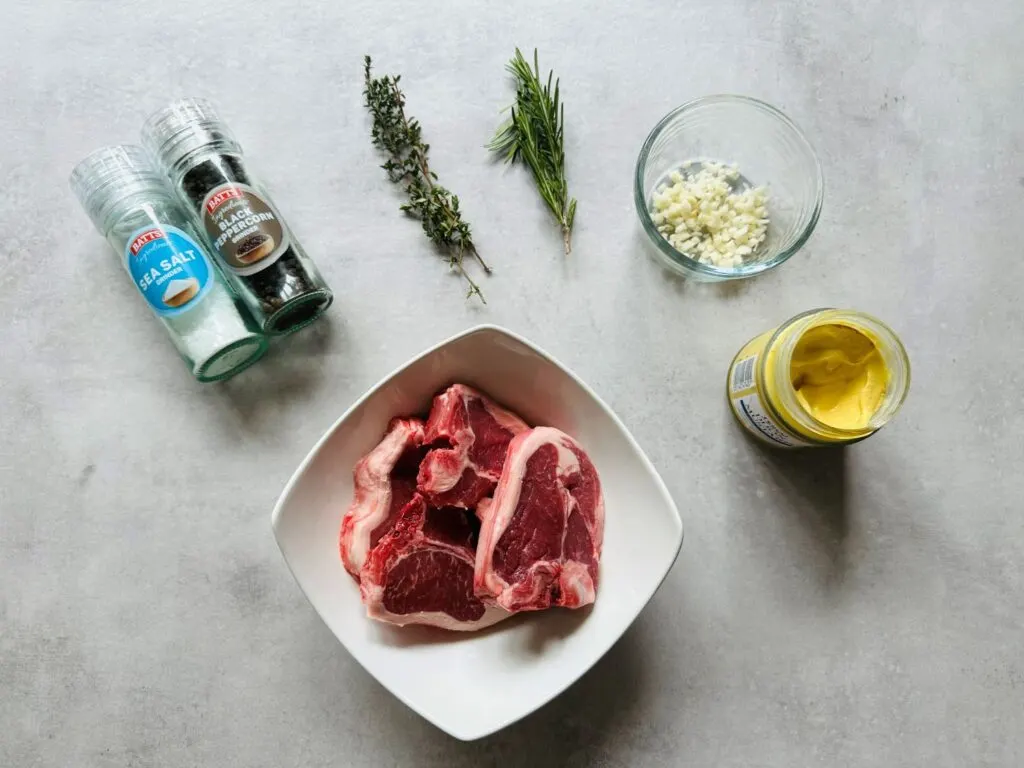 4 lamb chops
1 tbsp olive oil
2 cloves garlic, crushed
1 tbsp fresh rosemary, finely chopped
1 tsp fresh thyme, finely chopped
1/2 teaspoon each of black pepper and salt
1 tsp Dijon mustard (optional)
You can alter the recipe to serve more or fewer people; adjust the other ingredients accordingly.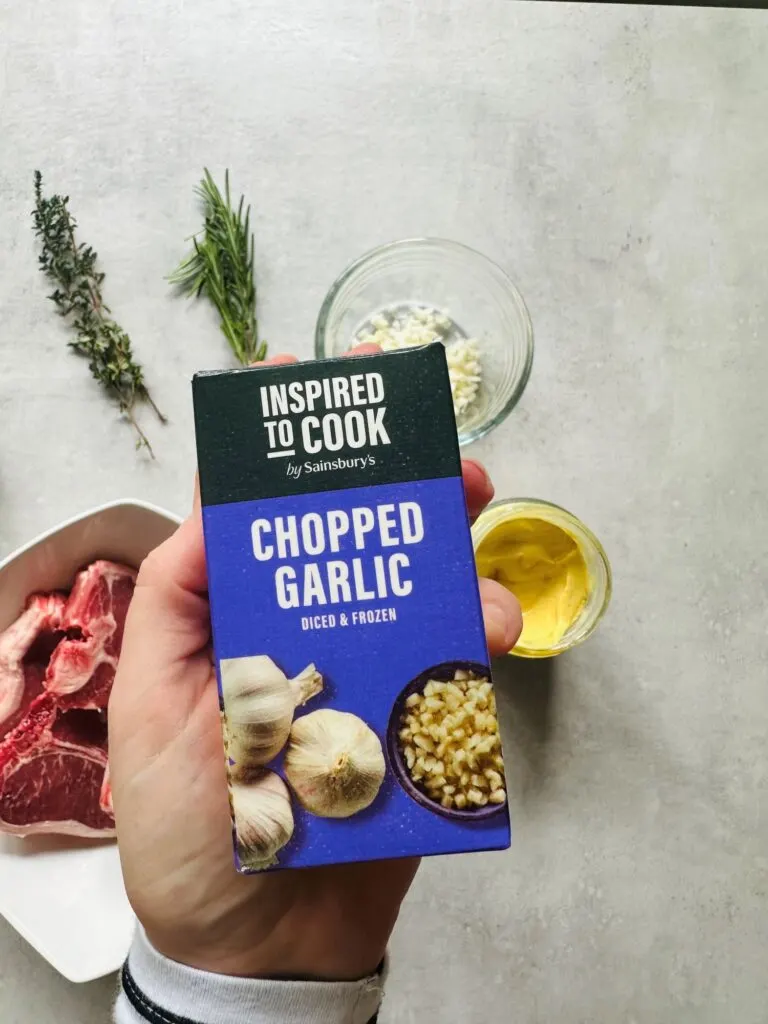 In a small mixing bowl, combine the olive oil, garlic – I used frozen chopped garlic for ease, chopped rosemary, chopped thyme, Dijon mustard, smoked paprika, salt, and freshly ground black pepper.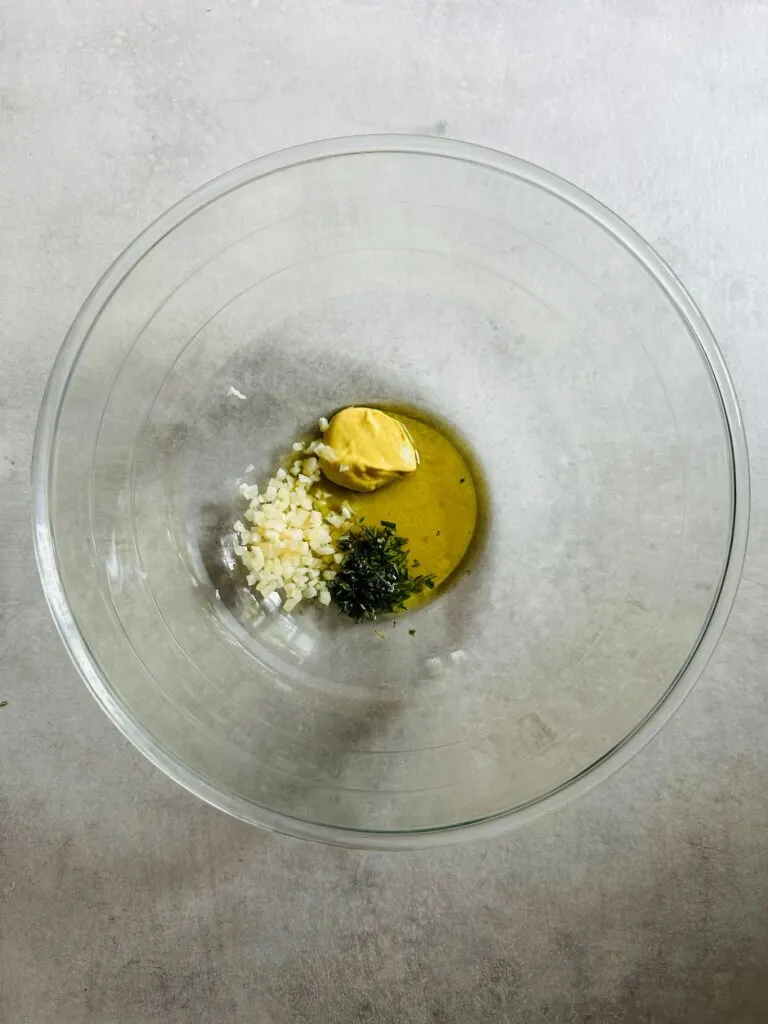 Mix well to create a marinade.
Place the lamb chops in a bowl or large resealable plastic bag. Brush the marinade over the lamb chops, ensuring they are evenly coated. Seal the bag or cover the dish, and refrigerate for at least 30 minutes or up to 4 hours for more intense flavour.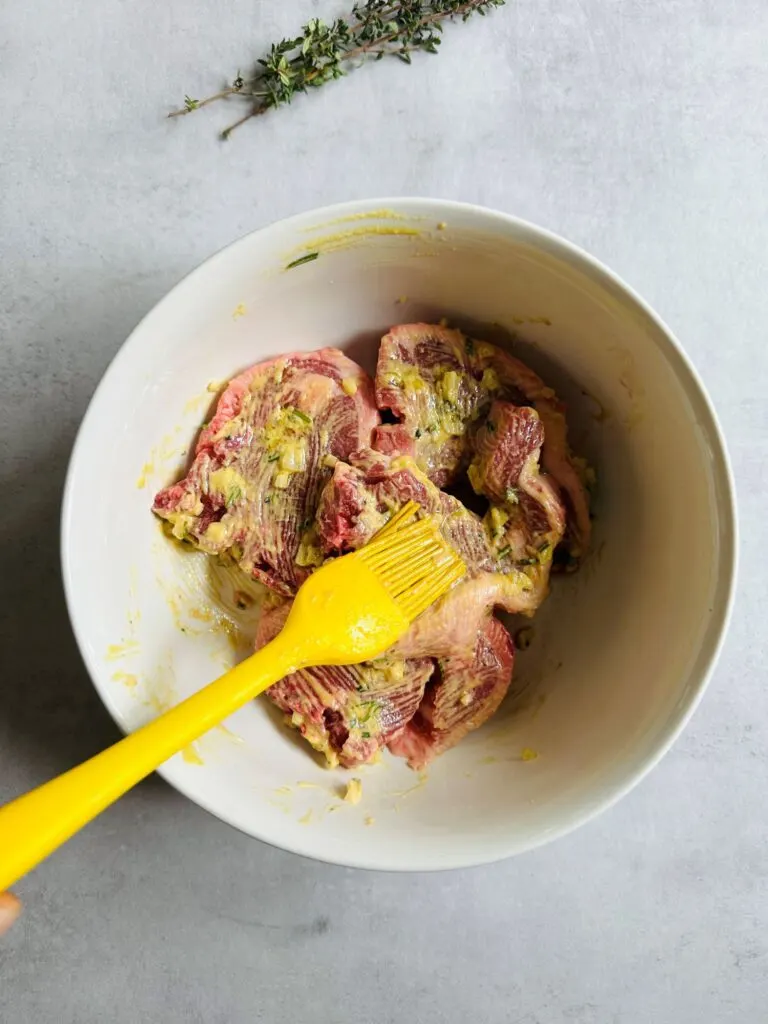 Preheat your air fryer to 200°C for a few minutes.
Remove the lamb chops from the marinade. Arrange the lamb chops in a single layer in the air fryer basket. You may need to cook them in batches or use a trivet/shelf, depending on the size of your air fryer.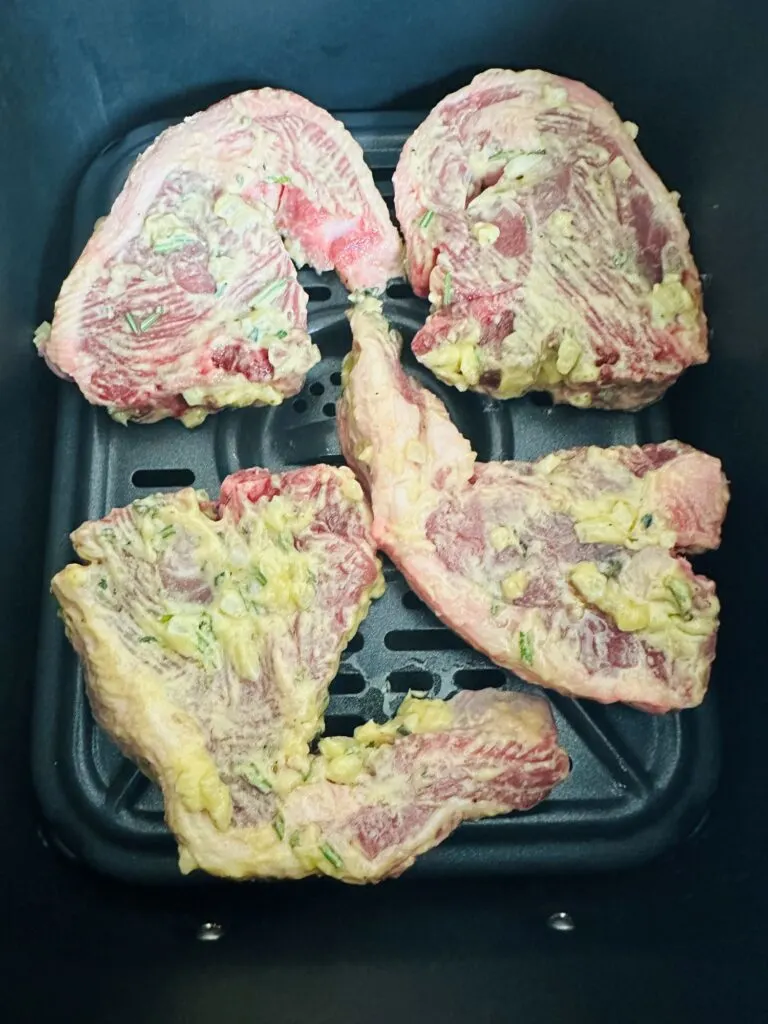 Cook the lamb chops at 200°C for 10-12 minutes, flipping them halfway through the cooking time. This will produce medium-rare lamb chops.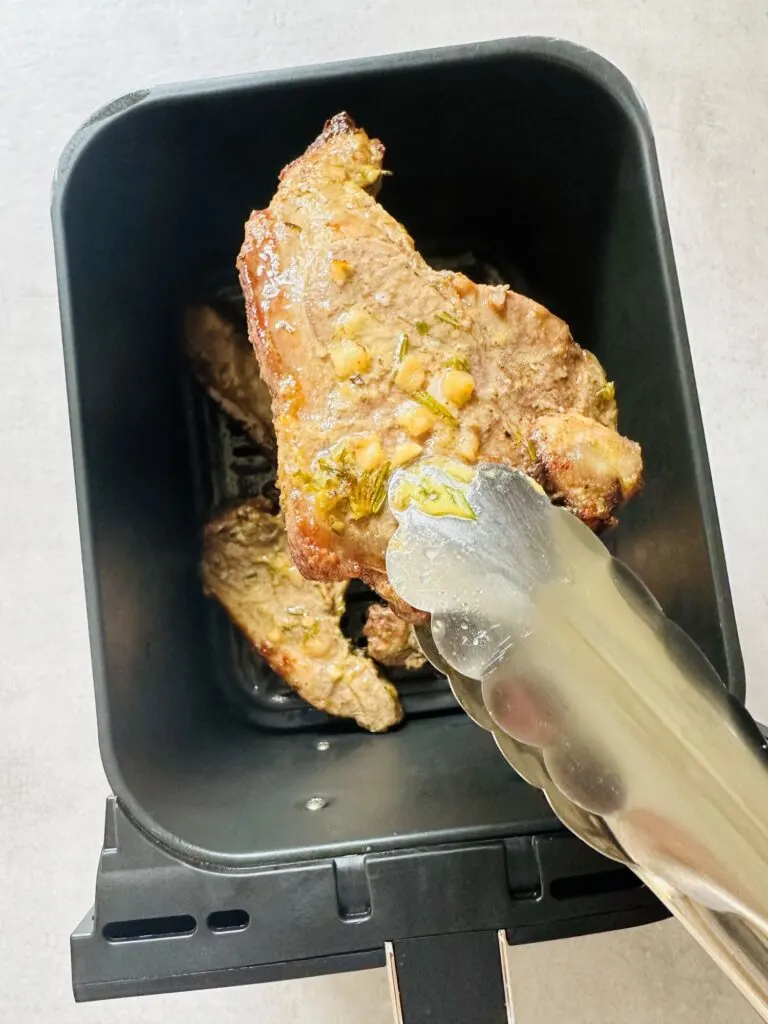 Adjust the cooking time if you prefer your lamb chops more well-done.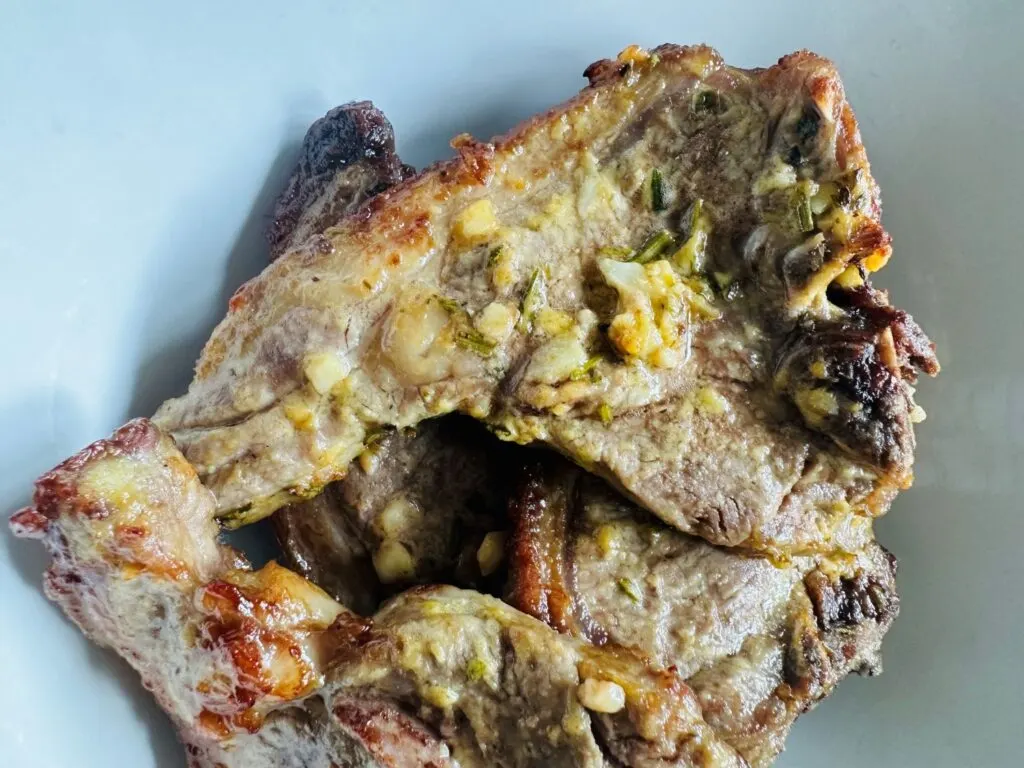 Once cooked, remove the lamb chops from the air fryer and let them rest for 3-5 minutes before serving. This allows the juices to redistribute, ensuring tender and juicy lamb chops.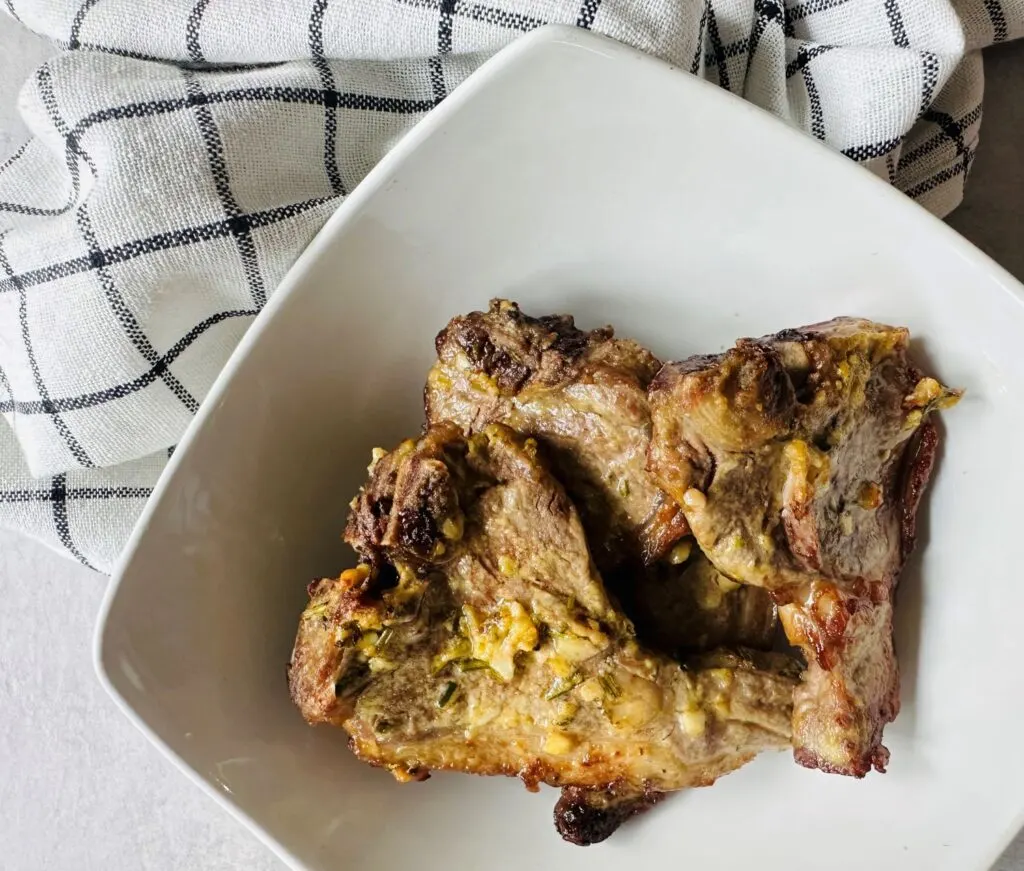 Serve the lamb chops with your choice of sides, such as minted peas, roasted potatoes (air fryer or oven!), or a fresh green salad. Enjoy!