Make use of every last bit of your Christmas dinner by making a leftover turkey soup in a soup maker!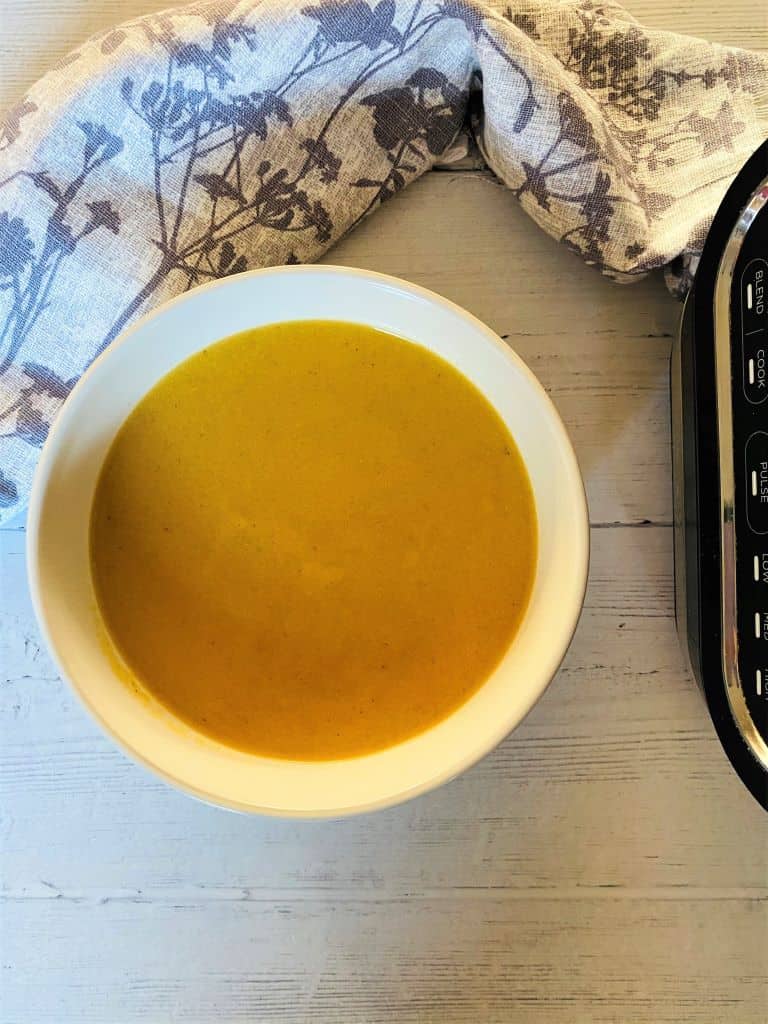 Like making a chicken soup in a soup maker, turkey soup is a great way to make sure none of the meat goes to waste. The same goes for the vegetables, you can add in those leftovers too.
What You Need To Make Turkey Soup
Cooked Turkey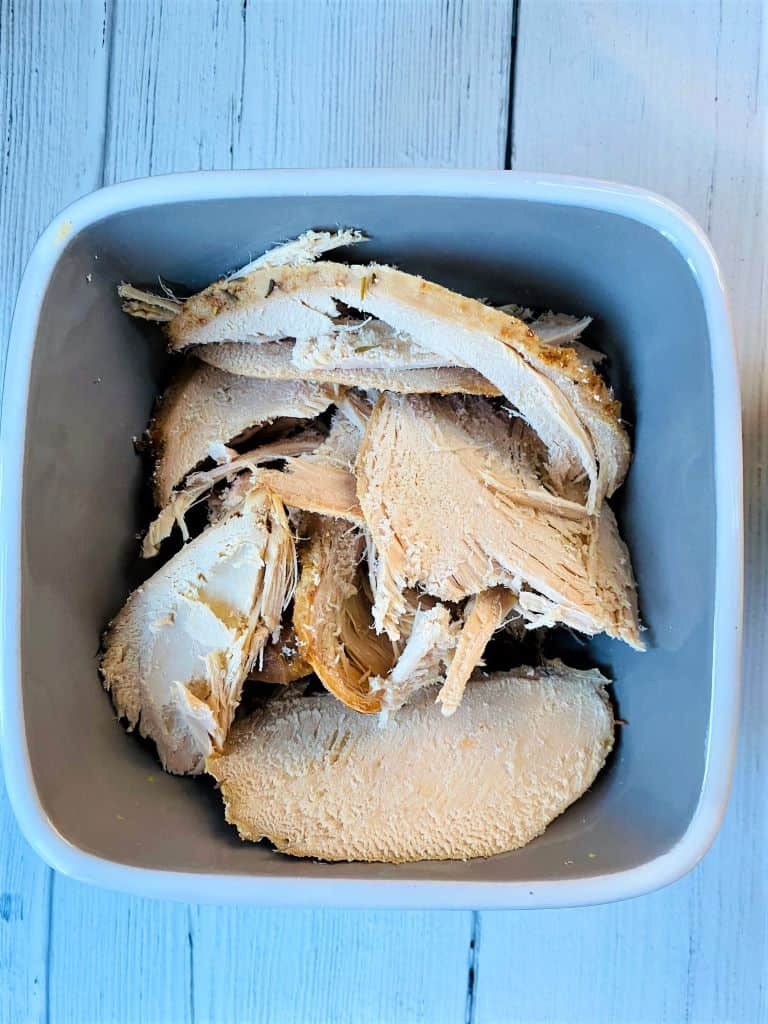 How much you add will depend on a) how much you have left and b) the size of your soup maker.
I have made this recipe in both a 1.6L Morphy Richards soup maker, and a 1.4L Ninja Soup Maker.
I added about 200g of cooked, sliced (or shredded) turkey – the leftovers from my slow cooker turkey crown.
You can more or less depending on your soup maker and how thick you like your soup.
Vegetables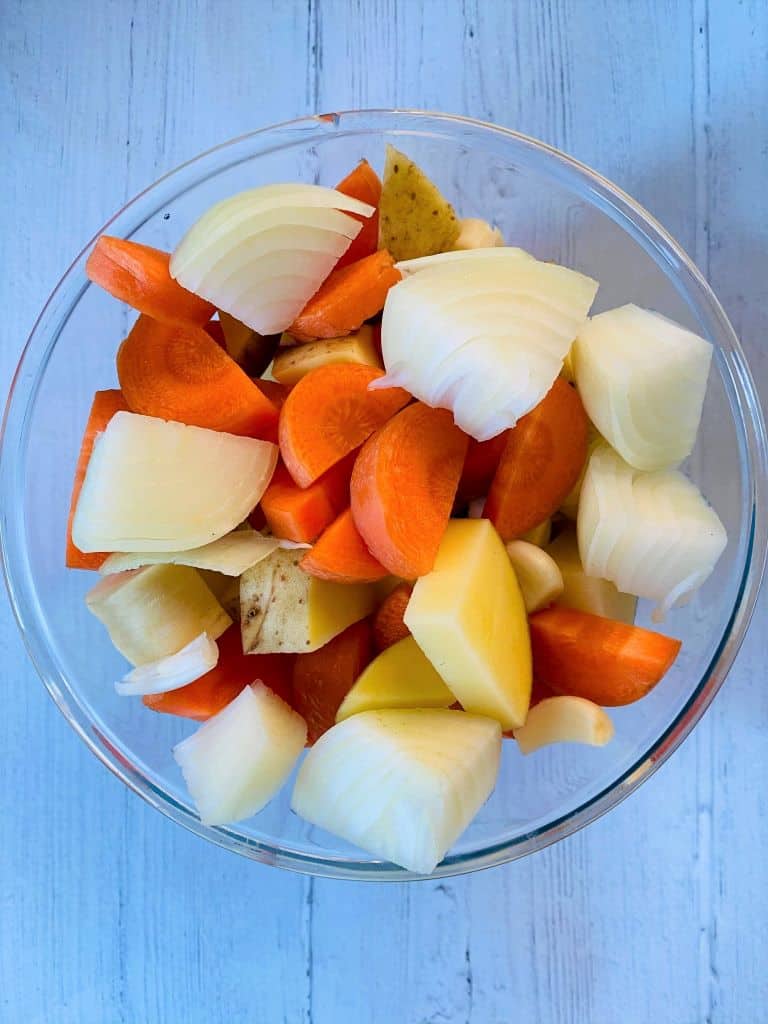 Add whatever vegetables you have leftover from your dinner, cooked or uncooked.
I try to add in a medium potato too to give it a thicker and smoother consistency.
Aim for a total vegetable weight of around 300g.
For this turkey soup I added potato, carrots and parsnips. If you have any green vegetables leftover, add them in too.
Onions and Garlic
Herbs/Spices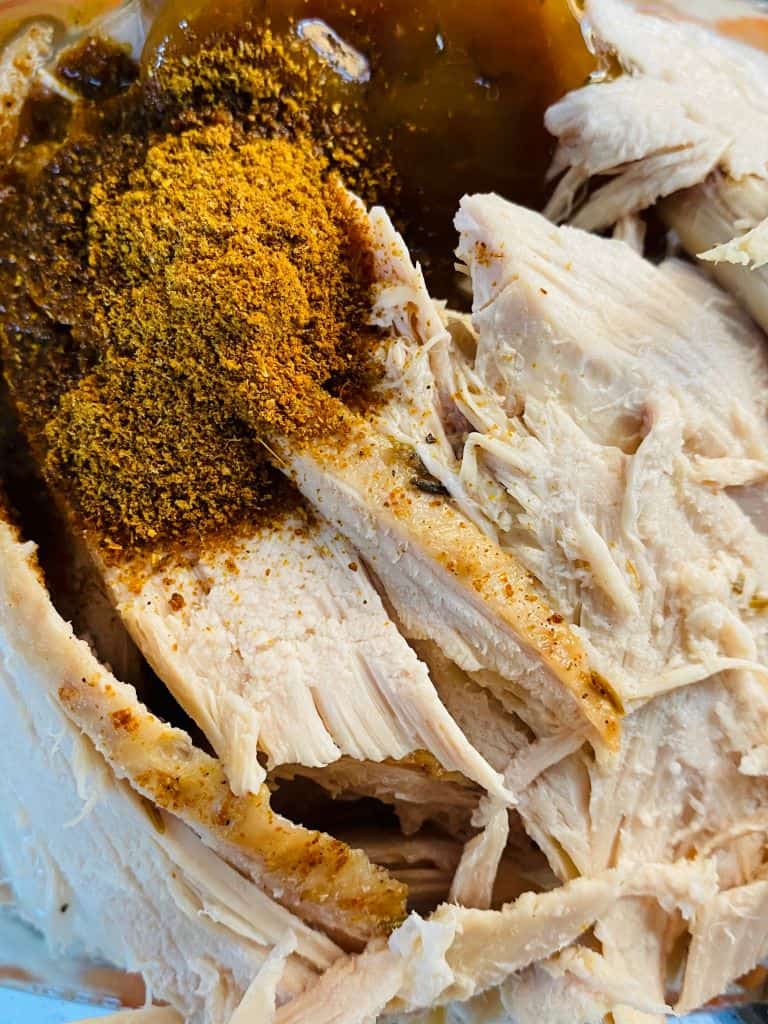 You can really vary up the flavour and taste of turkey soup by adding in different herbs and spices.
Here are some options for inspiration;
2 tsp curry powder/ 1 tbsp curry paste
1tsp dried thyme + 1 tsp dried sage
2 tsp dried mixed herbs
Stock
If you have any, use up any leftover stock from cooking the turkey, or, just use a chicken or vegetable stock pot. I just add one directly in the soup maker jug and then top it up to the line with boiling water.
Making Turkey Soup
If your soup maker has a sauté function you can optionally fry the onions and garlic first.
Add all the remaining ingredients to your soup maker, topping up to the line with hot stock/boiling water.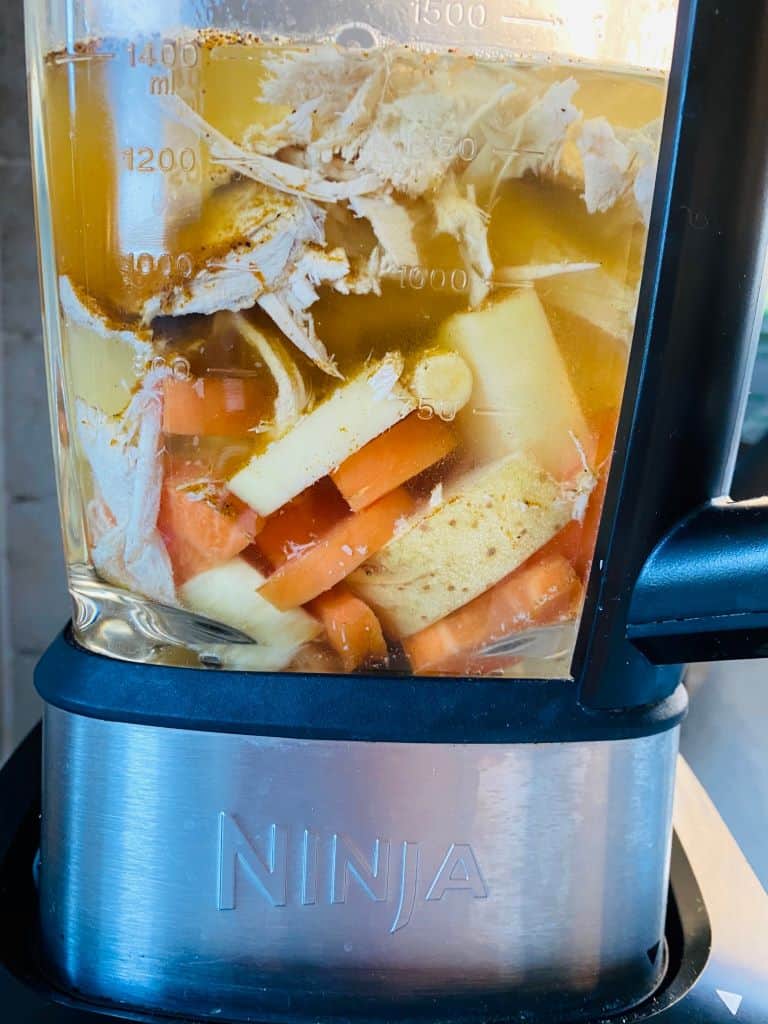 Set off on smooth (or chunky if you prefer) and leave the soup maker to work it's magic!
Serving Turkey Soup
Season the turkey soup according to taste. You can optionally stir in some cream or crème fraiche if you have any of that leftover too! Enjoy with some crusty bread, or by itself.
I hope you enjoyed this leftover turkey soup recipe! Let me know in the comments what you put in your leftover soups!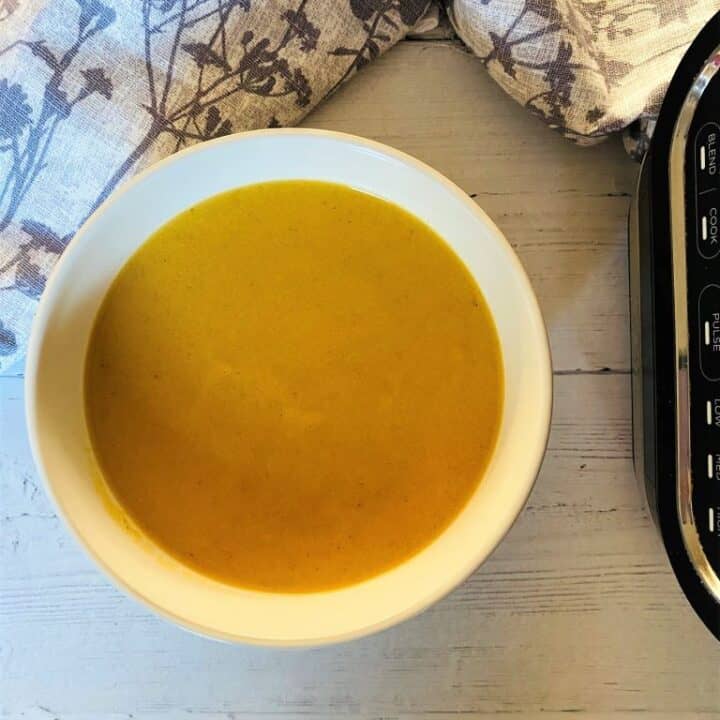 Leftover Turkey Soup (In A Soup Maker)
Don't let any turkey go to waste this Christmas! Add everything to your soup maker and have a turkey soup.
Ingredients
200g cooked turkey
300g mixed vegetables
1 clove garlic
1 onion
2tsp herbs/spices
1 chicken or vegetable stock pot/cube
Hot water to MAX line
Instructions
Optionally sauté the onion and garlic.
Add all the ingredients to the soup maker.
Add the stock pot/cube and pour hot boiling water up to the MAX line.
Set off on smooth or chunky.
Optionally stir in some crème fraiche or cream.
Notes
Herbs/Spices

I used 2 tsp of mild curry powder but you can add in your favourites.
Vegetables

Add in any leftovers you have, cooked or uncooked. They should weigh in at about 300g depending on your soup maker.
Nutrition Information:
Yield:

4
Serving Size:

1
Amount Per Serving:
Calories:

185
Total Fat:

7g
Saturated Fat:

2g
Trans Fat:

0g
Unsaturated Fat:

4g
Cholesterol:

74mg
Sodium:

261mg
Carbohydrates:

9g
Fiber:

3g
Sugar:

3g
Protein:

21g