Red pepper and chilli soup is a deliciously warming recipe with a spicy kick. It's quick and easy to make in a soup maker, requiring very little preparation.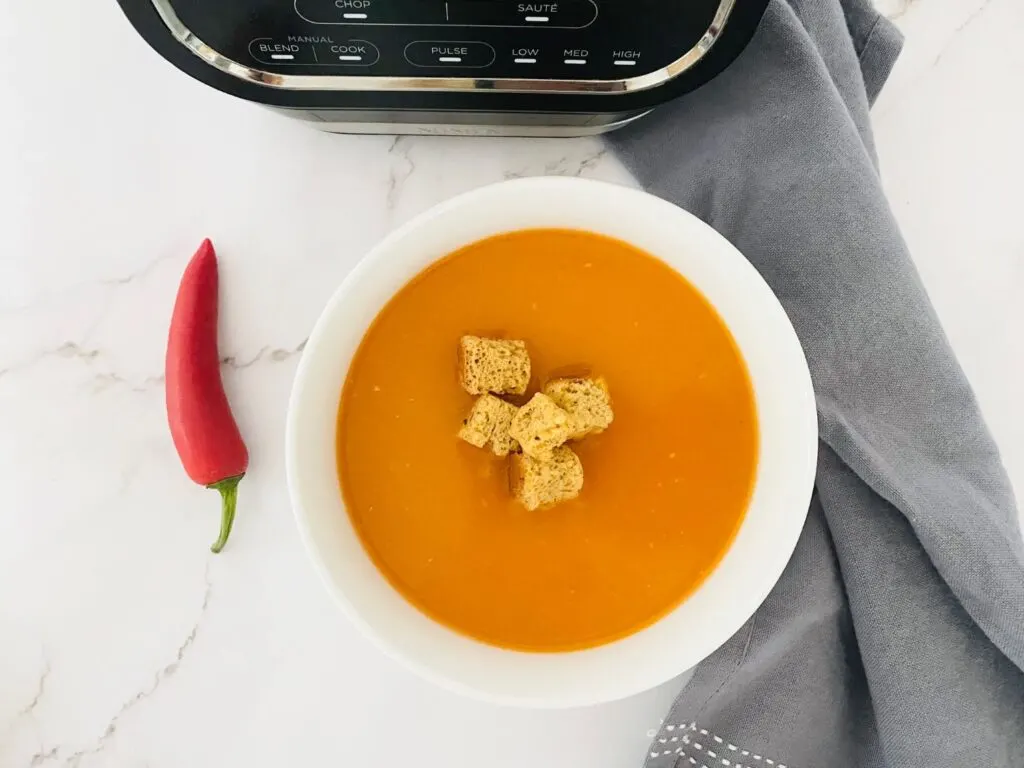 Capsaicin is responsible for giving chillies their heat – and its benefits aren't reduced when cooked. Apparently, most of the capsaicin is found in the membrane of the chilli (where the seeds connect to the flesh of the chilli) so try to include the whole chilli, with the exception of the green stalk.
IMPORTANT: I used 1 whole red chilli in this recipe and kept the seeds in too. If you want a milder taste leave the seeds out.
Making Red Pepper and Chilli Soup In A Soup Maker
I have made this recipe in a Morphy Richards soup maker as well as a Ninja Soup Maker. The same recipe will work in all soup makers, but if you have the compact version of a Morphy Richards you will need to reduce the quantities.
What You Need: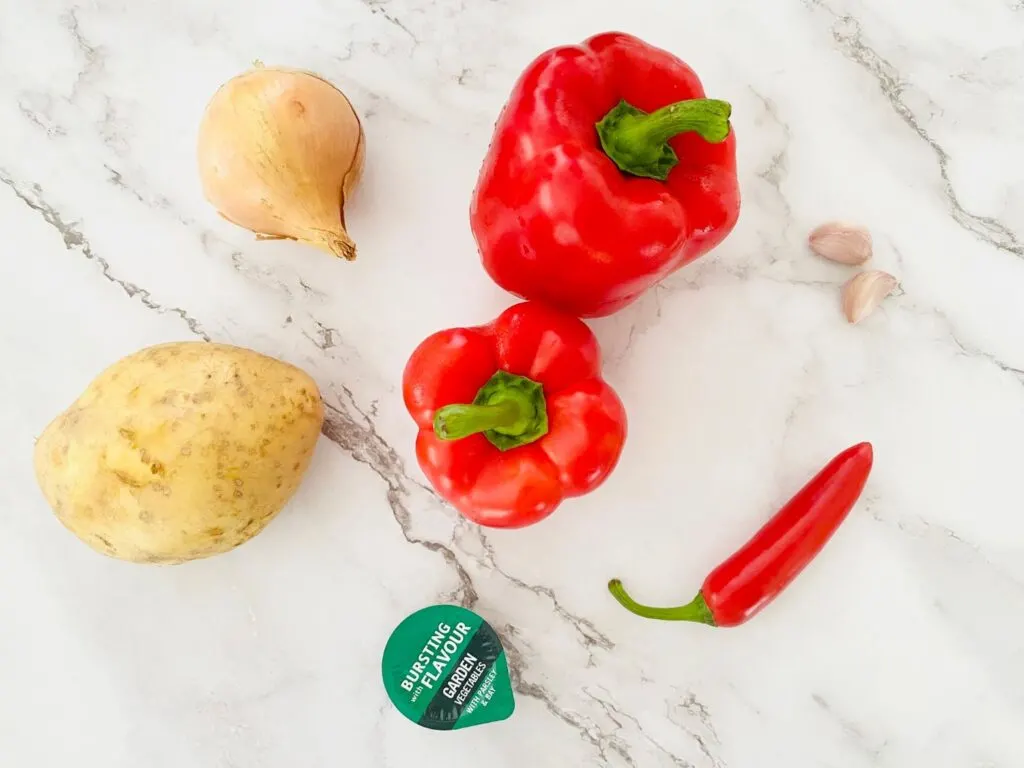 1 onion, chopped
2 garlic cloves, crushed
2 red peppers, chopped
1 potato, chopped
1 fresh red chilli
750ml vegetable stock (approx)
Prepare the ingredients by washing and chopping the peppers, potato, red chilli (take care when handling), chopping the onion and crushing the garlic cloves.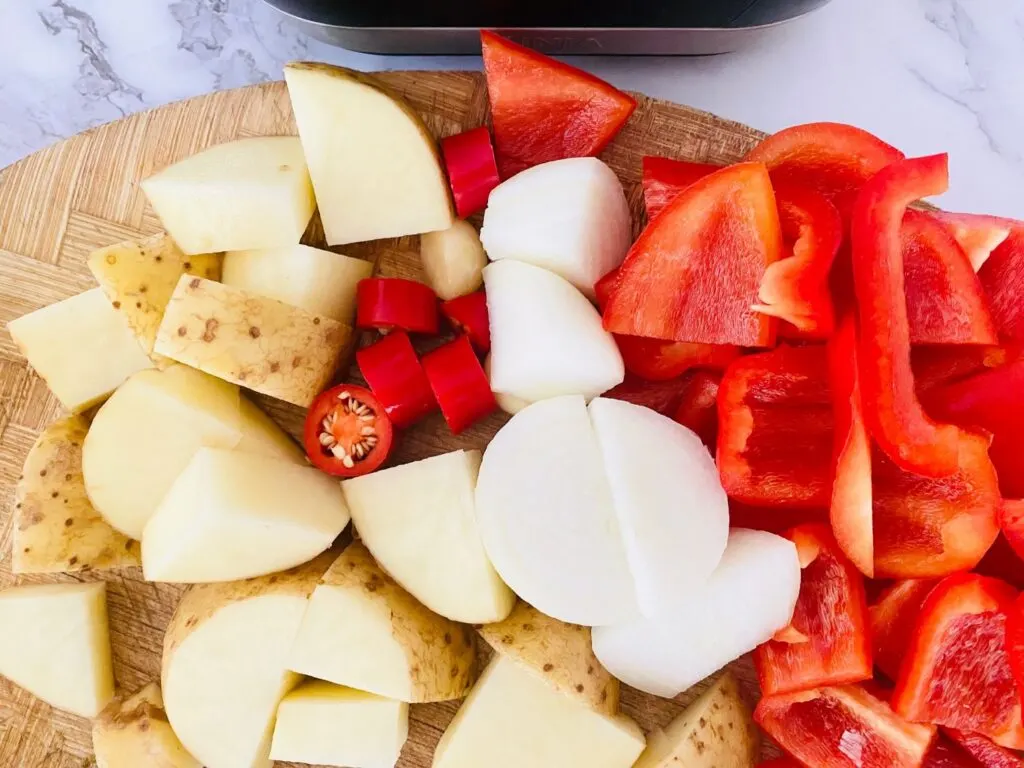 There is no need to peel the potato, just give it a good clean first. The potato has been added to thicken the soup, add more potato if you prefer a thicker soup. You can substitute the potato for red lentils if you prefer.
Related: Soup Maker Recipes – Ninja Soup Maker Recipes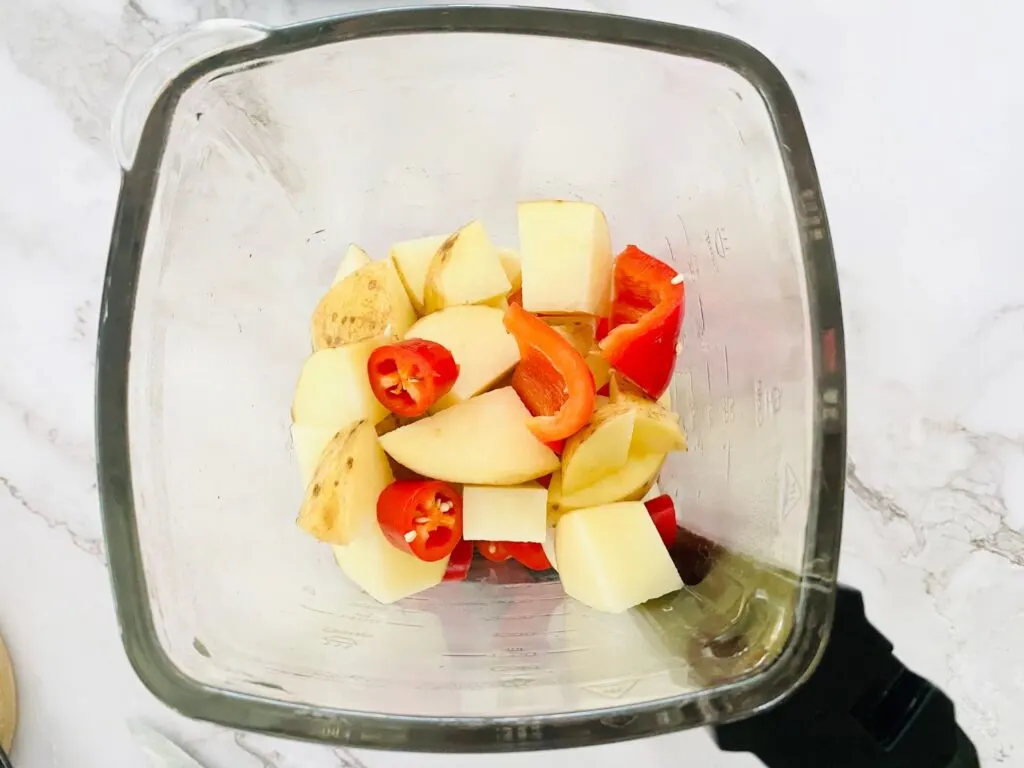 Add all of the ingredients to your soup maker and add stock up to the MAX level. Place the lid on and set the soup maker off on the smooth setting.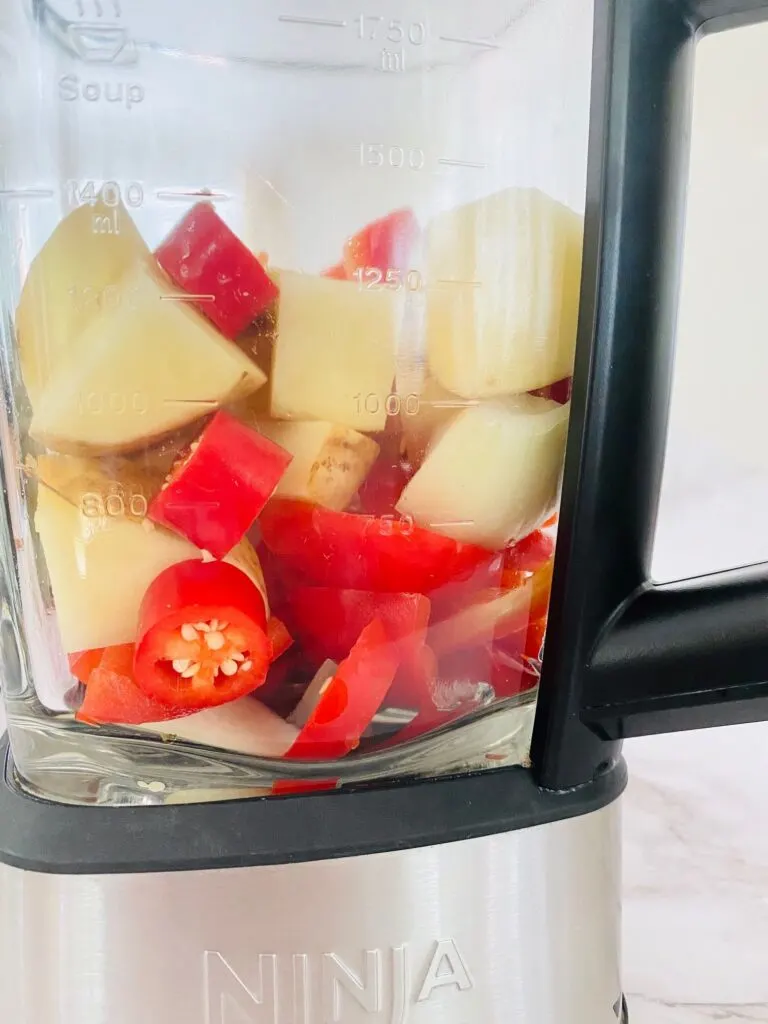 Once the soup maker has finished, pour the soup out and add any additional seasoning or croutons.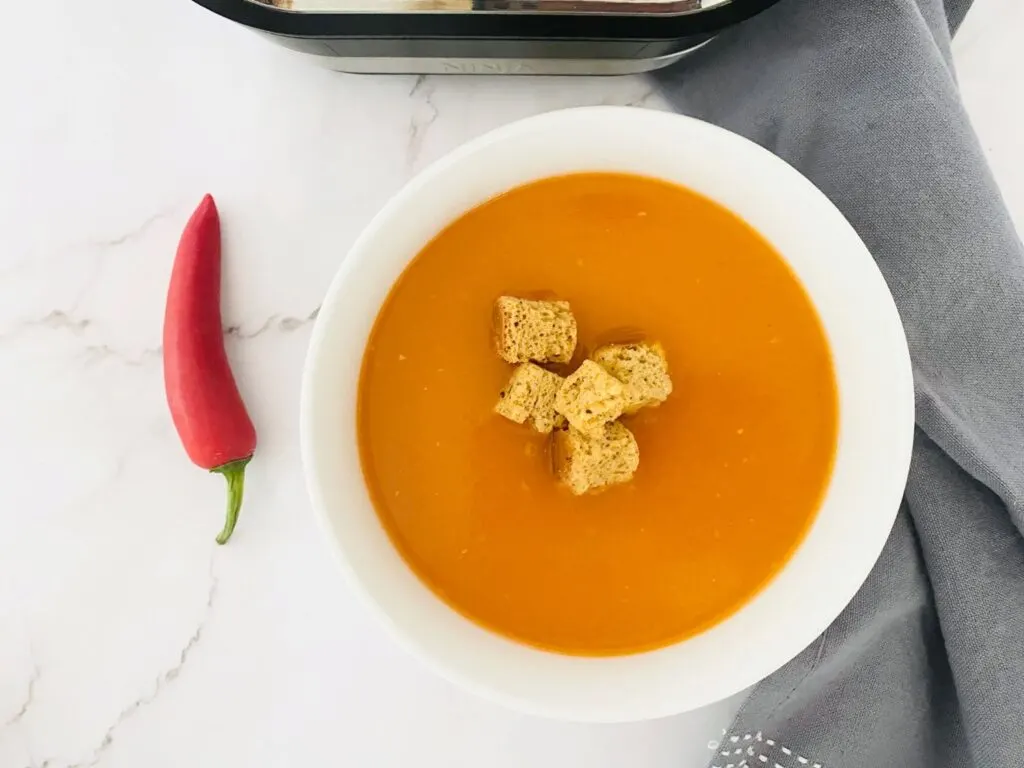 GRAB MY BOOK!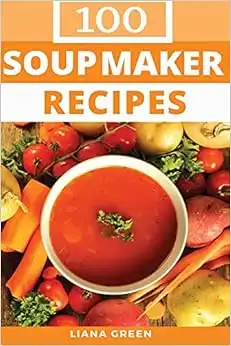 We earn a commission if you click this link and make a purchase at no additional cost to you.