There's nothing like a side of crispy roast potatoes to complete a meal.
If you're short on time – or fresh potatoes – fortunately, frozen roast potatoes in an air fryer is a quick and easy way to get that same delicious taste without all the hassle!
Read on to find out how to do it.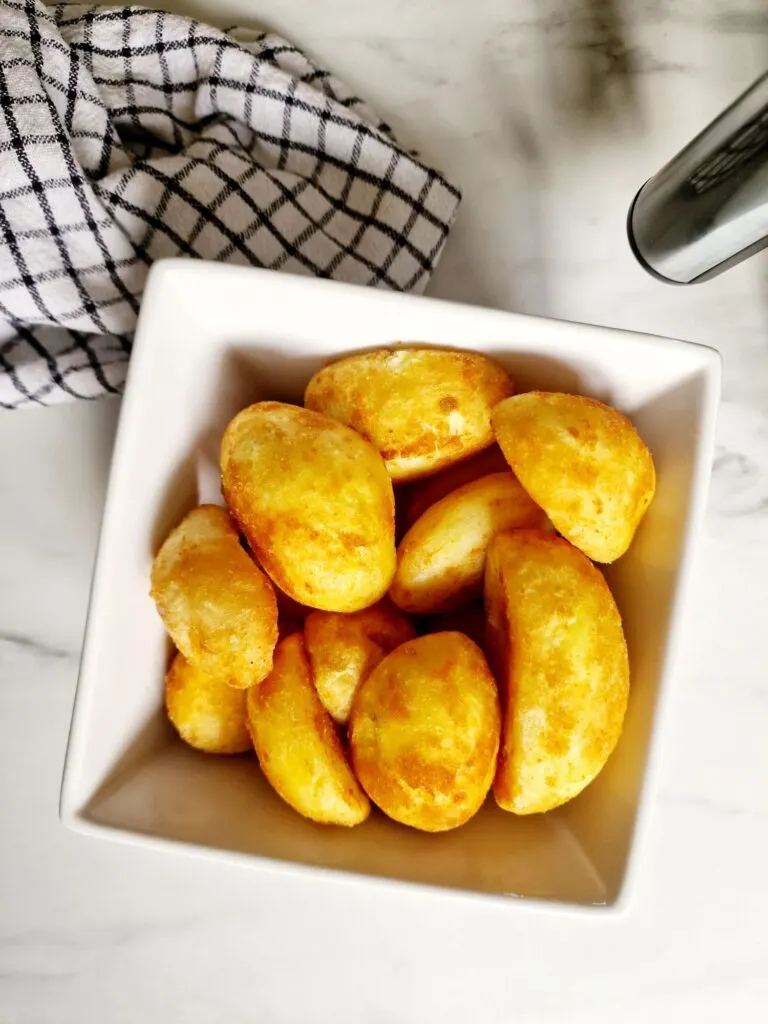 Do you have fresh potatoes? Follow my recipe to make air fryer roast potatoes.
How To Cook Frozen Roast Potatoes In An Air Fryer
Once you've grabbed your favourite frozen roast potatoes, all you need to do is pop them in a preheated air fryer. There is no need to add any extra oil or seasoning.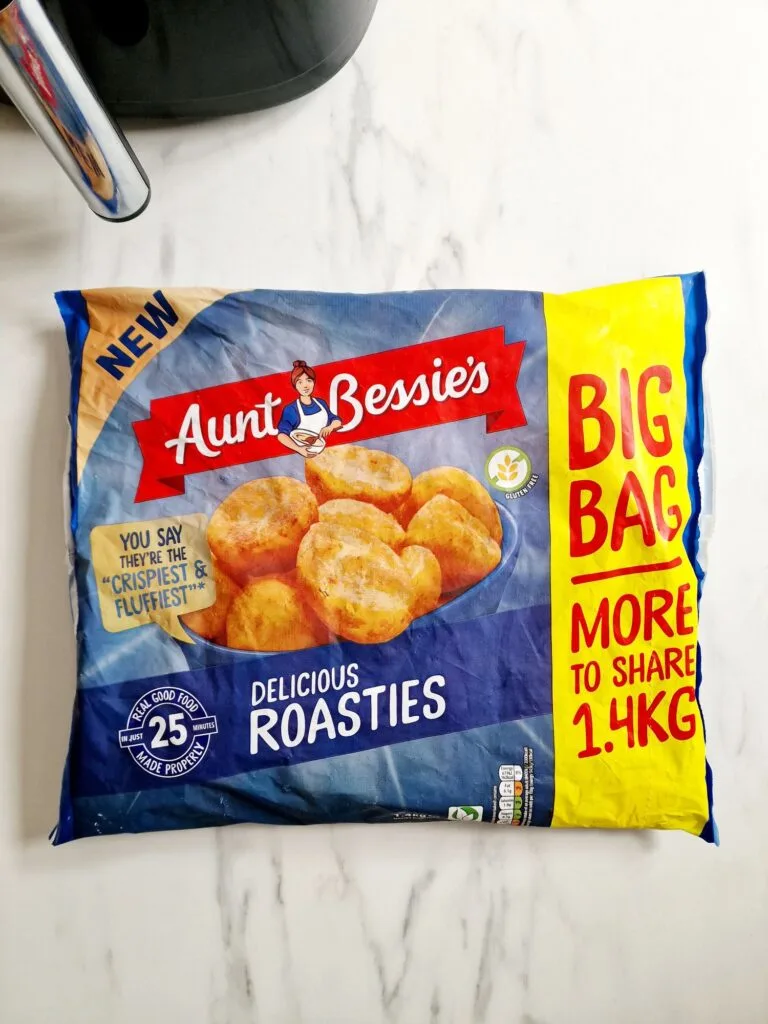 Preheat the air fryer to 200°C/400°F for a few minutes before adding the frozen roast potatoes to the basket.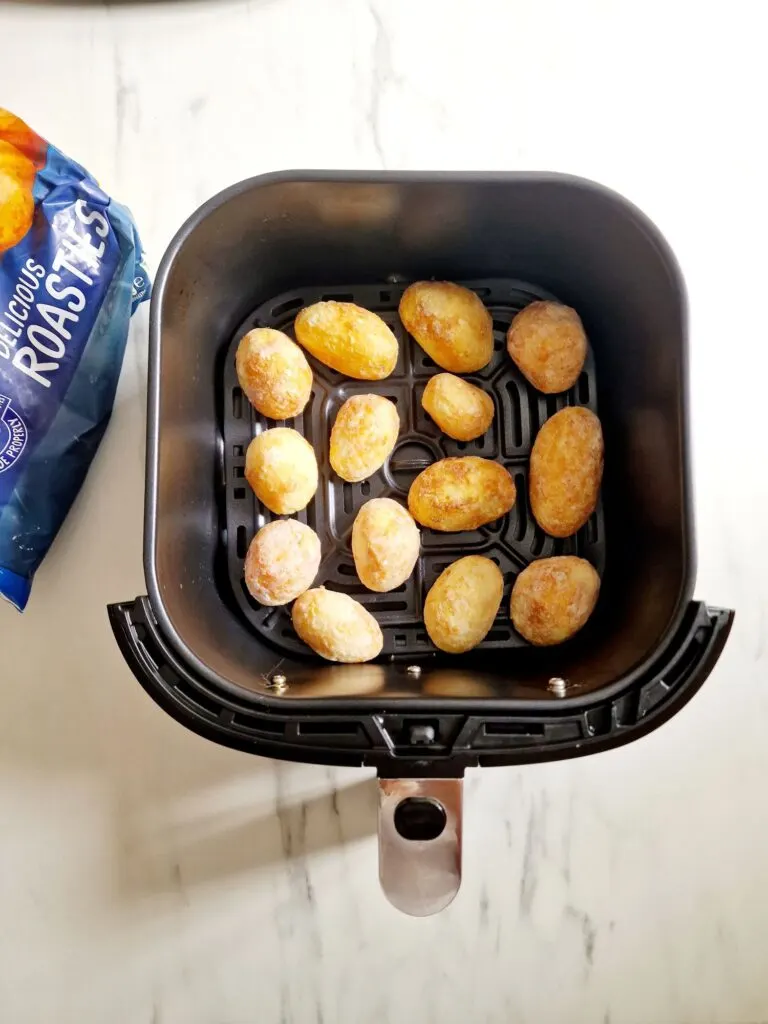 Try not to overfill the air fryer basket, but it doesn't matter if the frozen roast potatoes are touching.
Air fry for about 20 minutes, depending on the size of the potatoes. Check on them and shake them at the 10-minute mark.
When they are ready, they should be crispy brown on the outside and soft on the inside – you can pierce them with a sharp knife or fork to check. If they are not quite ready, air fry them for a few more minutes and check again.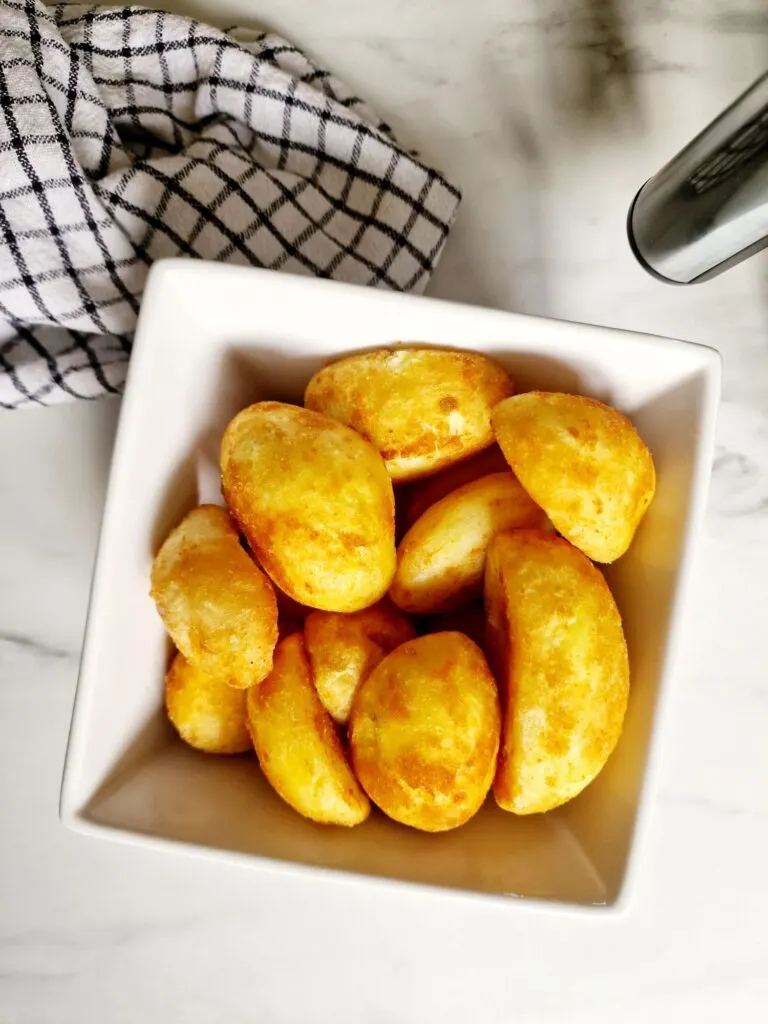 Once the roast potatoes are ready, you can optionally season them – but taste them first; most frozen roast potatoes have been seasoned already. You could optionally sprinkle some grated parmesan cheese and/or fresh herbs over the top (parsley, rosemary or thyme are good options).
Cooking Frozen Food In An Air Fryer
Most frozen foods can be cooked in an air fryer. As a general rule, follow the instructions on the package, reducing the temperature by about 10°C and the time by about a third – but the first time you air fry any food keep a closer eye on it; some air fryers cook faster than others.