If you're looking for a delicious and satisfying meal, look no further than the beef burrito.
This classic Mexican dish is made with seasoned minced beef, rice, beans, and cheese wrapped in a warm tortilla.
It's perfect for a quick and easy weeknight dinner or anytime you're craving something hearty and filling.
Plus, it's endlessly customisable so you can make it your own!
Here is our favourite way to make a beef burrito to get you started. Enjoy.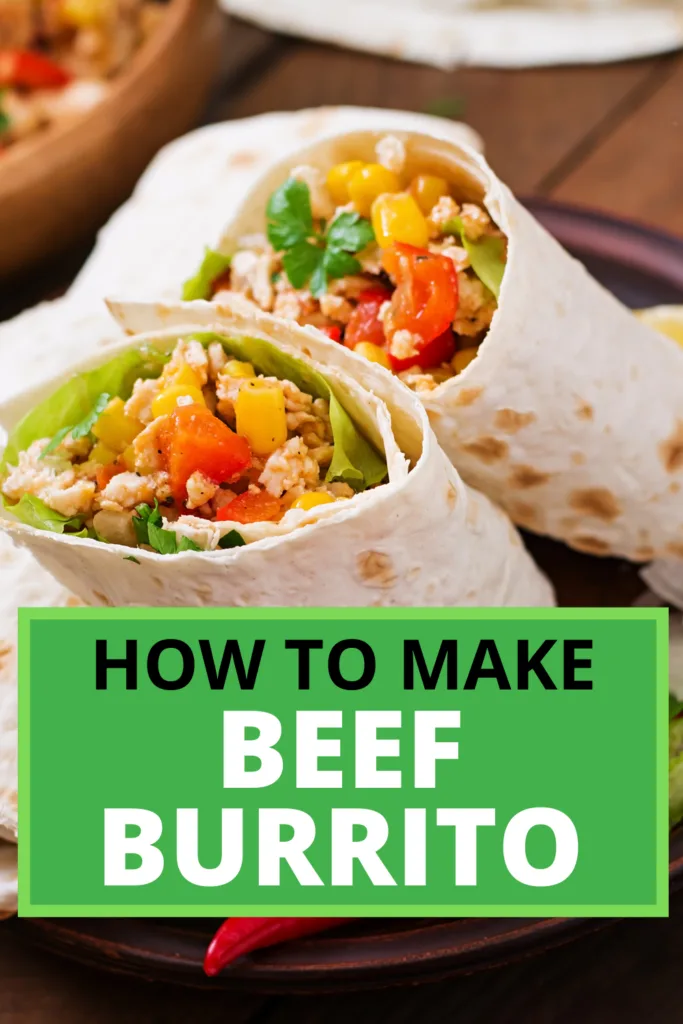 What Is A Burrito?
A burrito is a Mexican dish that typically consists of a flour tortilla wrapped or folded around a filling of beans, rice, meat, and/or vegetables.
The burrito first originated in the Mexican state of Sonora but has since become a popular dish all over the world.
There are many different types of burritos, but the most common are the bean burrito, chicken burrito, and beef burrito.
Beef Burrito Ingredients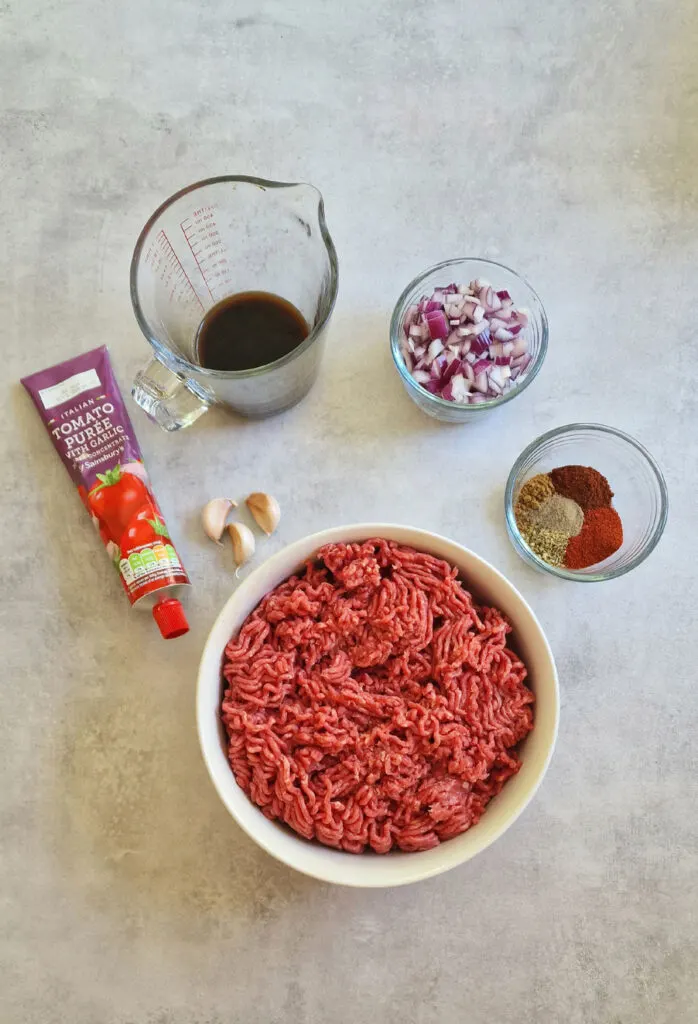 The ingredients below are enough to feed 4 people, you can adjust accordingly if you need more or fewer servings. To print it out scroll down to the recipe card at the end.
1 tbsp oil (olive or sunflower)
1 onion, chopped
3 cloves garlic, crushed
1 tsp ground cumin
1 tsp dried oregano
2 tsp chilli powder
1 tsp smoked paprika
1/2 tsp ground black pepper
1 tbsp chipotle paste (optional)
500g lean beef mince
2 tbsp tomato puree
1 beef stock pot or cube
500g cooked rice
8 tortillas
Optional extra fillings (see below)
Related: What Is Chipotle Paste?
Burrito Filling Ideas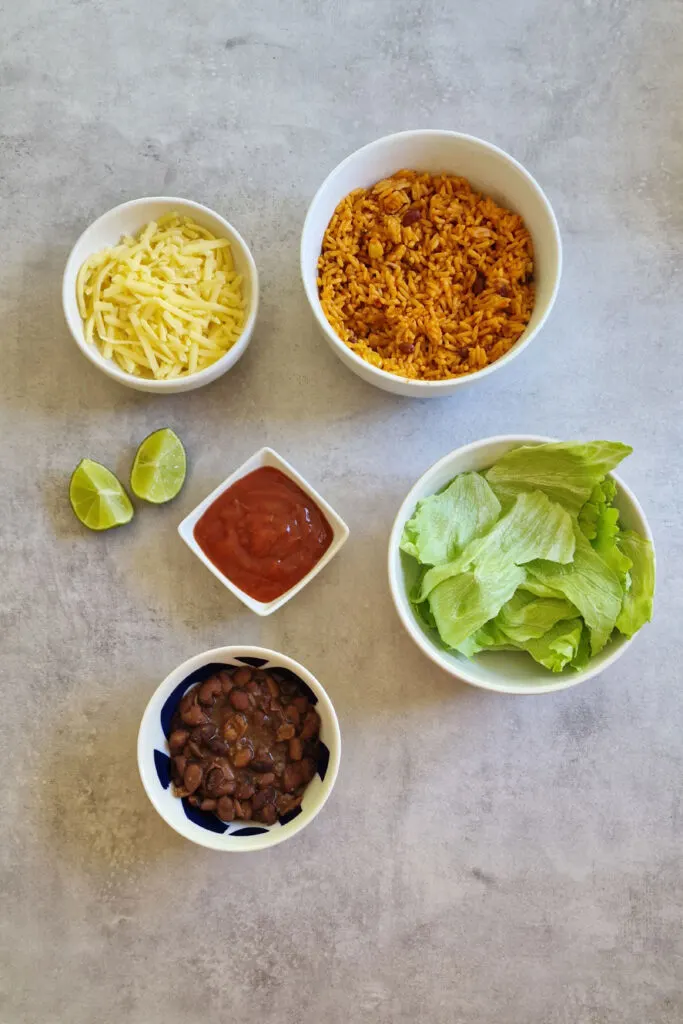 Alongside the cooked beef, beans and rice you can load up your burrito with some extras.
Filling ideas include;
Cheese – shredded or grated (easy to melt the cheese)
Refried beans
Sweetcorn
Black beans
Lettuce
Guacamole (or avocado slices)
Sour cream
Fresh, chopped coriander
Sliced red onion
Fresh sliced tomatoes
How To Make A Burrito – Step By Step
The first step in making a beef burrito is to heat oil in a large frying pan. Then add onion and garlic and gently saute for 1 or 2 minutes.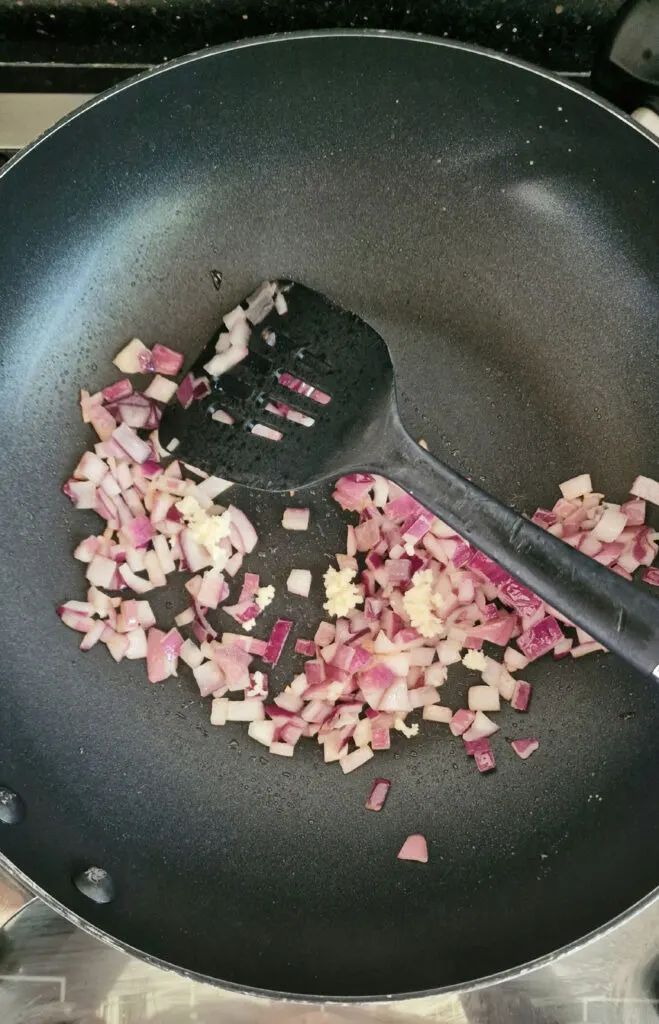 Next, add the minced beef and cook until browned.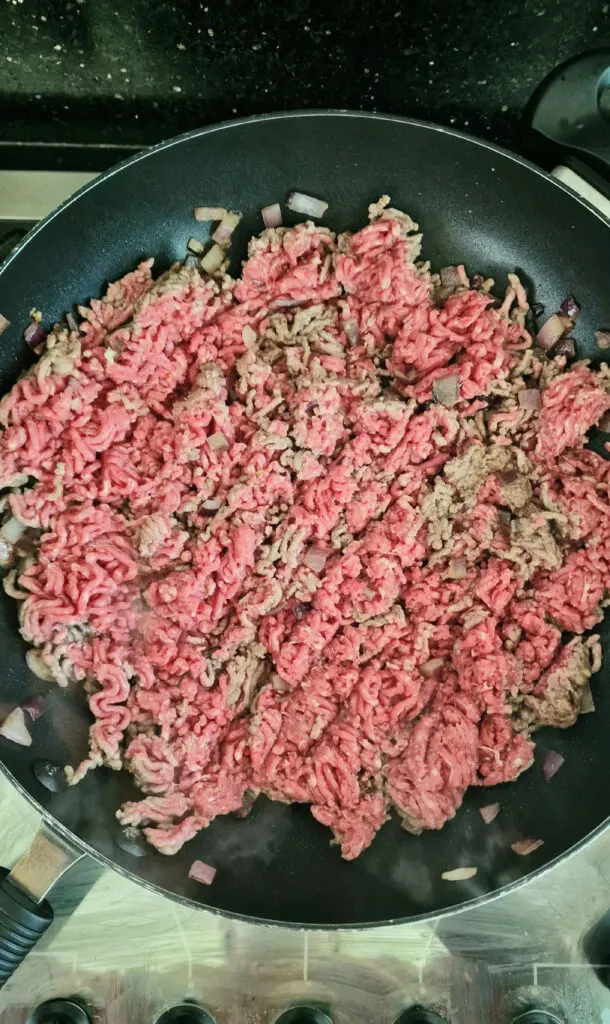 While the beef is browning, mix together the cumin, oregano, chilli powder and black pepper.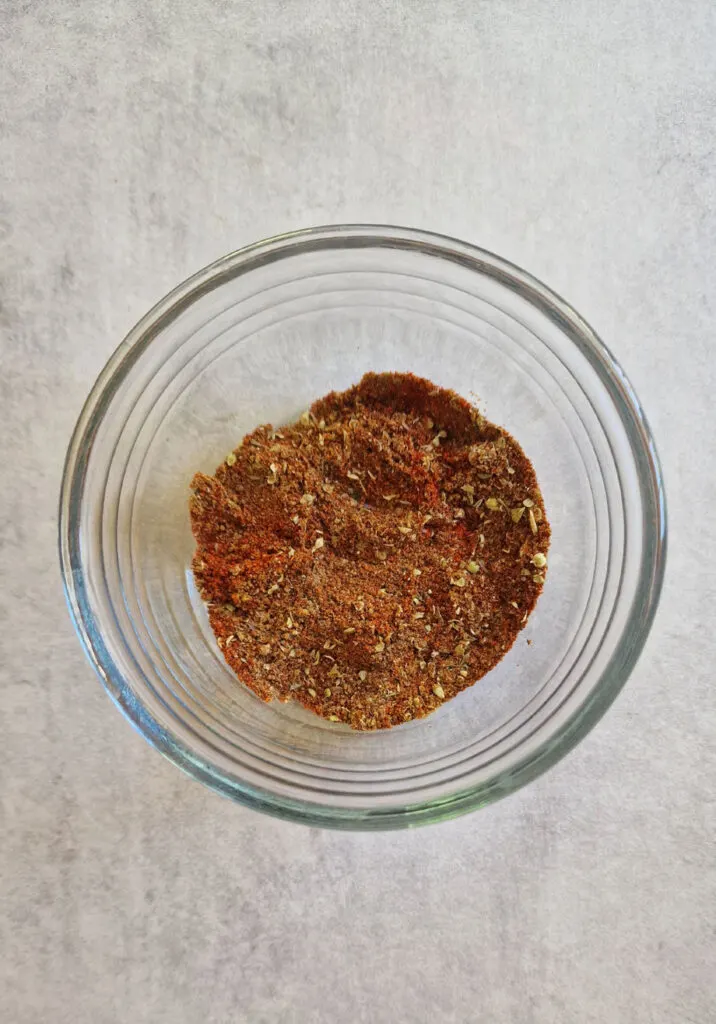 Dissolve the beef stock pot/cube in 50ml of boiling water.
Add the burrito seasoning mix to the browned beef and stir through. Add the beef stock, tomato puree and chipotle paste (if using), and cook for a further 10 minutes on a low simmer until most of the liquid has evaporated – but don't allow the beef to dry out.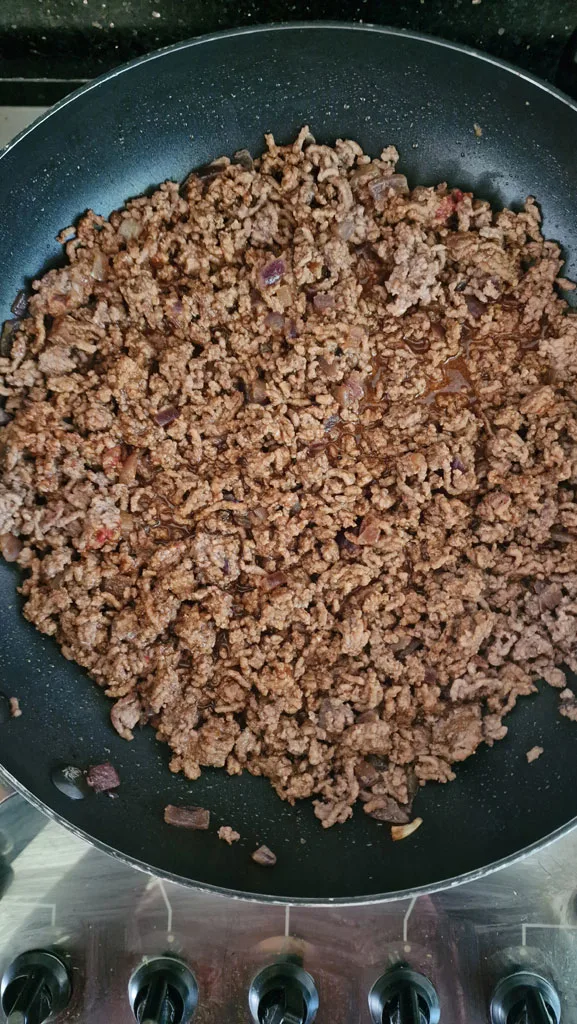 Remove from the heat and leave to cool for about 5 to 10 minutes.
How To Assemble A Burrito
You can optionally warm the tortillas according to packet instructions.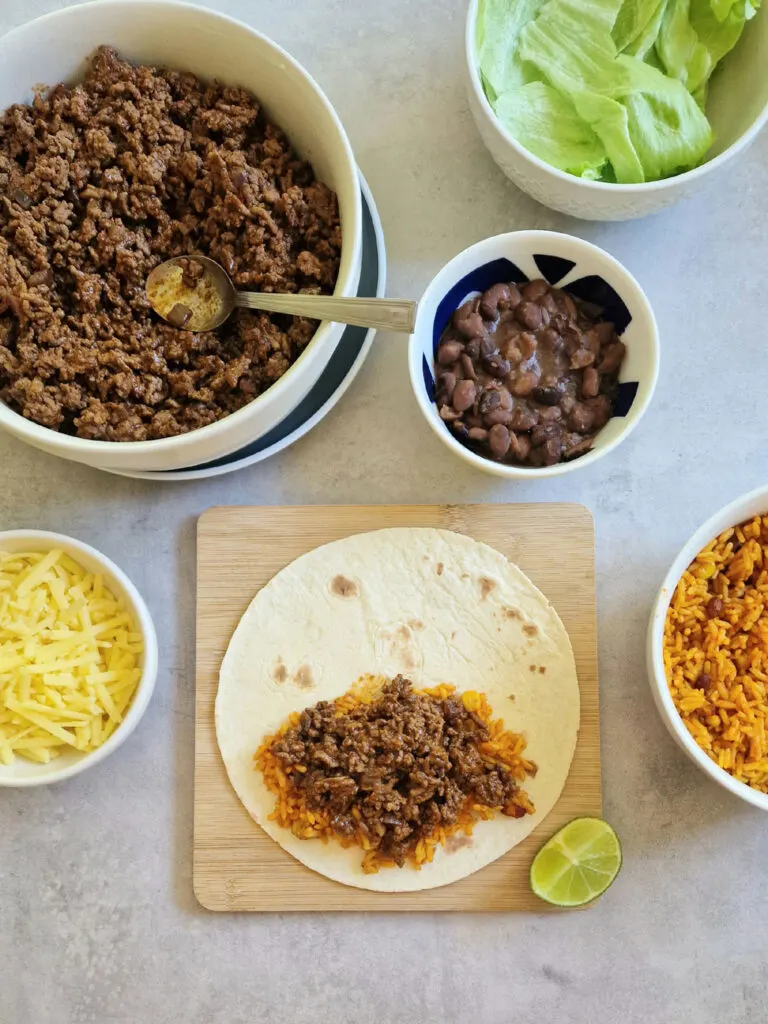 The burritos can be assembled before serving, or, you can lay out all the ingredients for everyone to put together their own burrito.
Add the rice to the bottom half of the tortilla wrap.
Add some beef burrito mixture on top of the rice.
Add your choice of fillings; cheese, lettuce, sauce etc (see burrito filling ideas above).
How To Fold A Burrito
Folding a burrito may seem daunting, but it's actually quite simple. But follow these steps and you'll be rolling like a pro in no time.
First, add the rice to the bottom half of the tortilla.
Then, lay the burrito beef on top followed by your choice of extra fillings.
Next, fold the bottom of the tortilla up and over the filling.
Then, fold the sides of the wrap over so that you create a pocket.
Finally, roll it up into a tight cylinder.
Wrap the burrito in foil and serve as is or heat in a dry pan (5 to 10 minutes) or oven (180C) for 20 minutes.
Can I Prepare Burritos Ahead Of Time?
Yes, you can make beef burritos ahead of time. Simply follow the recipe as directed and stop before you reach the step of rolling up the tortillas. Cover and refrigerate the filling until you're ready to use it. When you're ready to assemble, simply follow the steps above.
Alternatively, you can assemble the burritos in the tortilla wraps and store them in the fridge. It's best not to use any ingredients with high water content as the wraps might get a bit soggy.
They can be stored in the fridge for about 3 to 4 days.
Can I Freeze A Beef Burrito?
Yes, you can freeze a beef burrito. Wrap each individual burrito up in a freezer-safe material (foil is best) to hold everything in place and store in the freezer for up to 3 months.
You can cook a beef burrito from frozen in the oven (180C for 40 minutes, or, until the beef is cooked through).
More Mexican Inspired Recipes