Are you looking for a delicious and healthy soup recipe? If so, then you should try making Mexican bean soup.
This soup is loaded with flavour and it's perfect for warming up on a cold day. The beans ensure you're getting a good dose of protein and fibre, as well as keeping you nice and full!
Beans are a nutritional powerhouse and this Mexican bean soup is a delicious way to enjoy them.
Mexican bean soup can be served for lunch or as a starter with your favourite Mexican recipe.
How To Make Mexican Bean Soup (In A Soup Maker)
I have made this soup in my soup maker, but it can also be made in a pot on the stove (this method is also included below).
Here's what you'll need: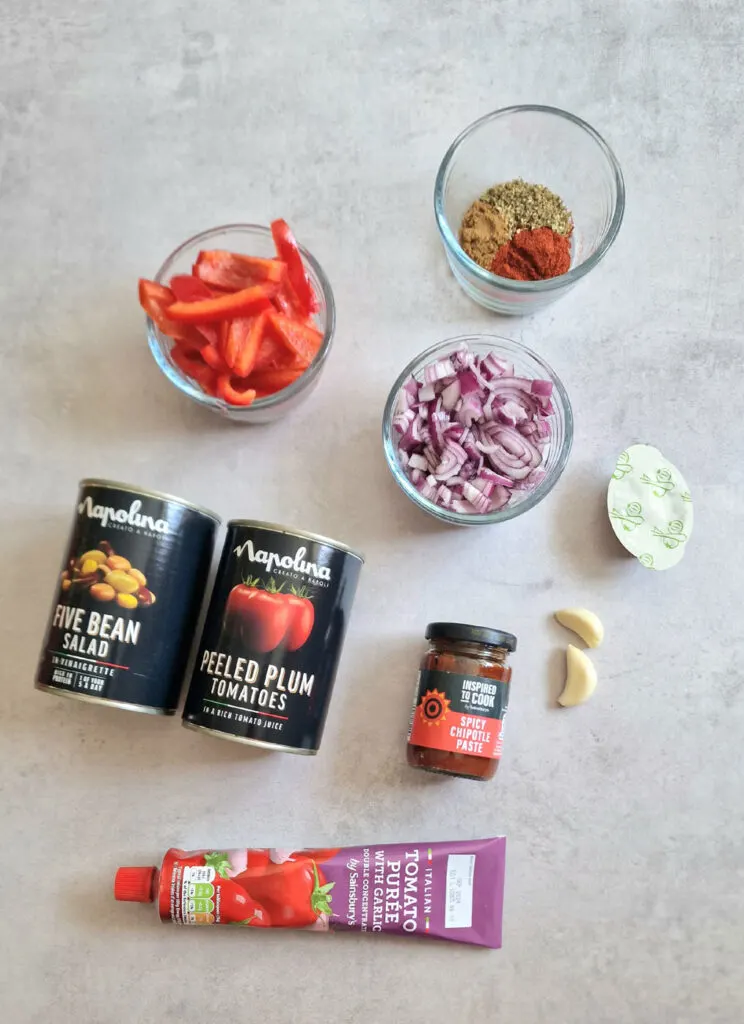 1 tbsp olive oil (optional – only if you are sauteeing first)
1 onion, chopped
2 cloves garlic, crushed
1 red pepper, deseeded and chopped
2 tsp chipotle paste
1 tbsp tomato puree
1 tsp each smoked paprika, cumin and oregano
1 x 400g tin chopped tomatoes
1 x 400g tin mixed beans
1 pot vegetable stock cube or pot
Making It In A Soup Maker
I get asked a lot about whether you should saute some of the ingredients – there is no right or wrong answer – if your soup maker has the saute function then why not?
But it really isn't essential.
Sauteeing does bring out more of the flavour of aromatic ingredients such as onions and garlic, but if you don't have a soup maker with a saute function I personally wouldn't go dirtying up a pan to fry them separately.
Again, it's optional.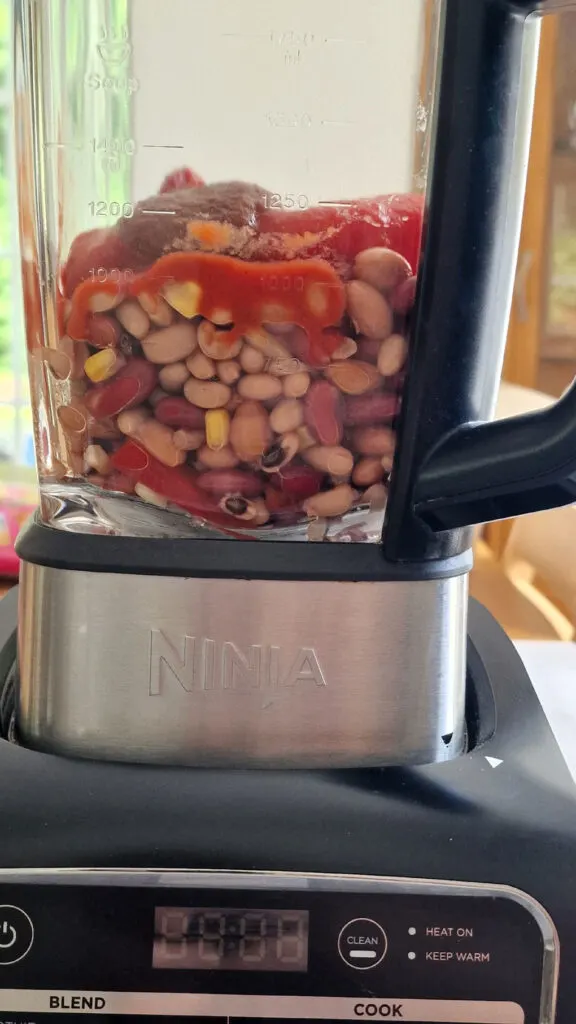 Add all of the above ingredients to your soup maker and top up with hot water to the max line.
I like to give everything a gentle stir before setting the soup maker off. Some models of soup makers have the potential for some ingredients to stick to the bottom – especially if they are tomato based.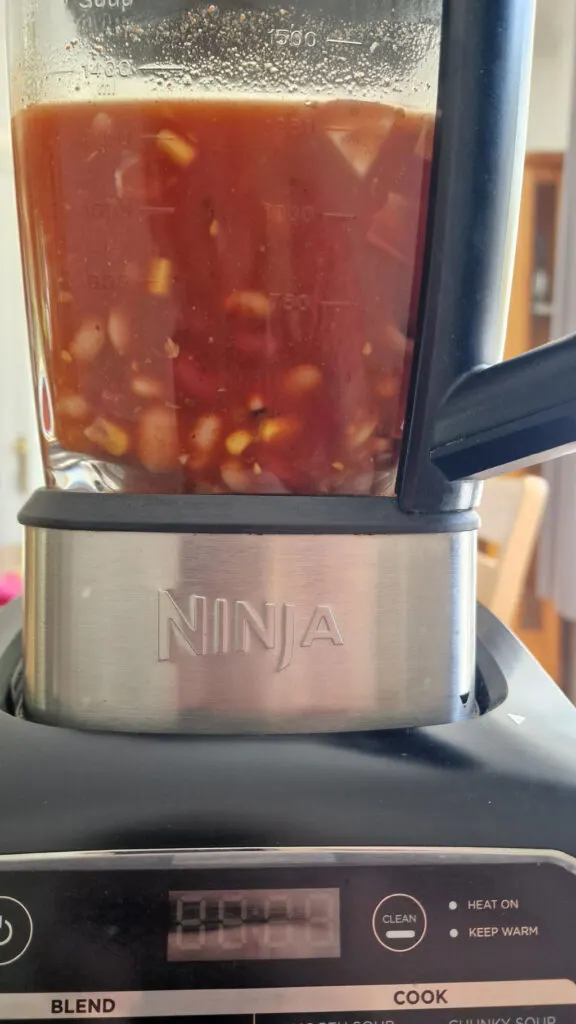 Set the soup maker off on the chunky option.
At the end of the cycle, you can optionally give it a quick partial blend if you want to add a bit more texture to the soup, or, just leave it as it is.
Making It In A Pot
If you don't have a soup maker you can use the same ingredients and make it in a pot on the stove.
Heat the oil, add the onions and pepper and saute for a couple of minutes until soft, add the garlic, spices and paste and stir together.
Add the remaining ingredients, including about 500ml of vegetable stock. Stir everything together and bring it to a boil.
Reduce to a simmer and pop a lid on top. Leave to cook for 10 to 15 minutes.
Ingredient Notes
Beans
You can use any type of beans in this recipe. I used mixed beans for the variety, but you could use just kidney beans, black beans, pinto beans etc.
Spices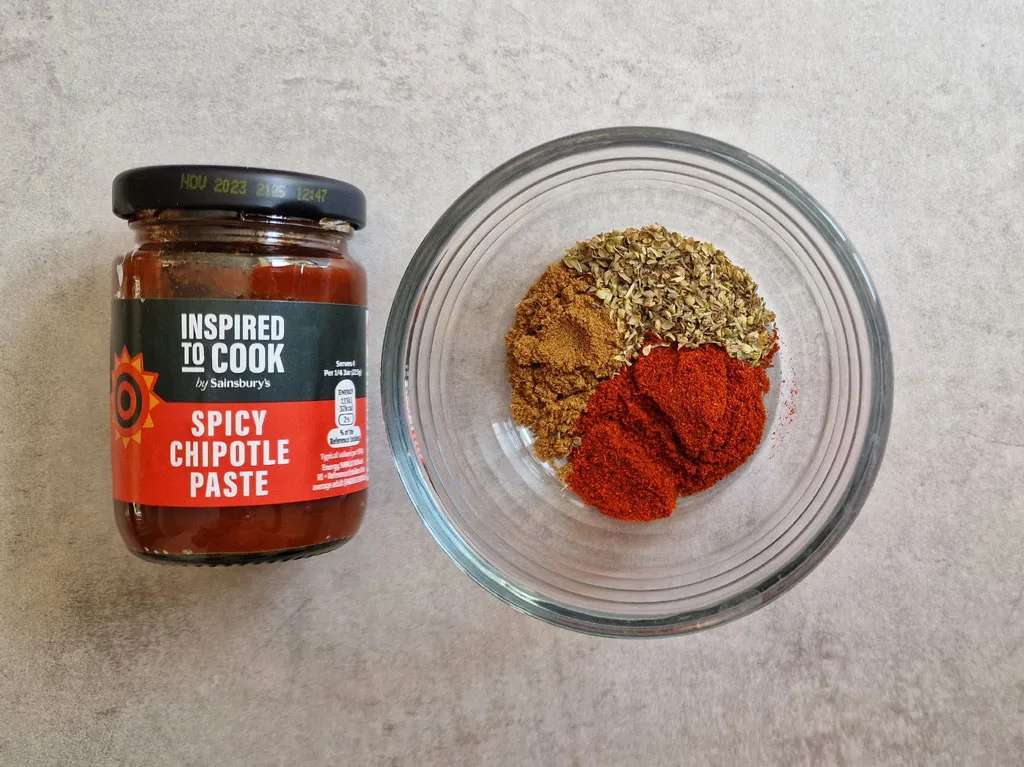 The chipotle paste should give this soup a nice enough kick but you can also add in a sliced chilli (deseed for a milder taste).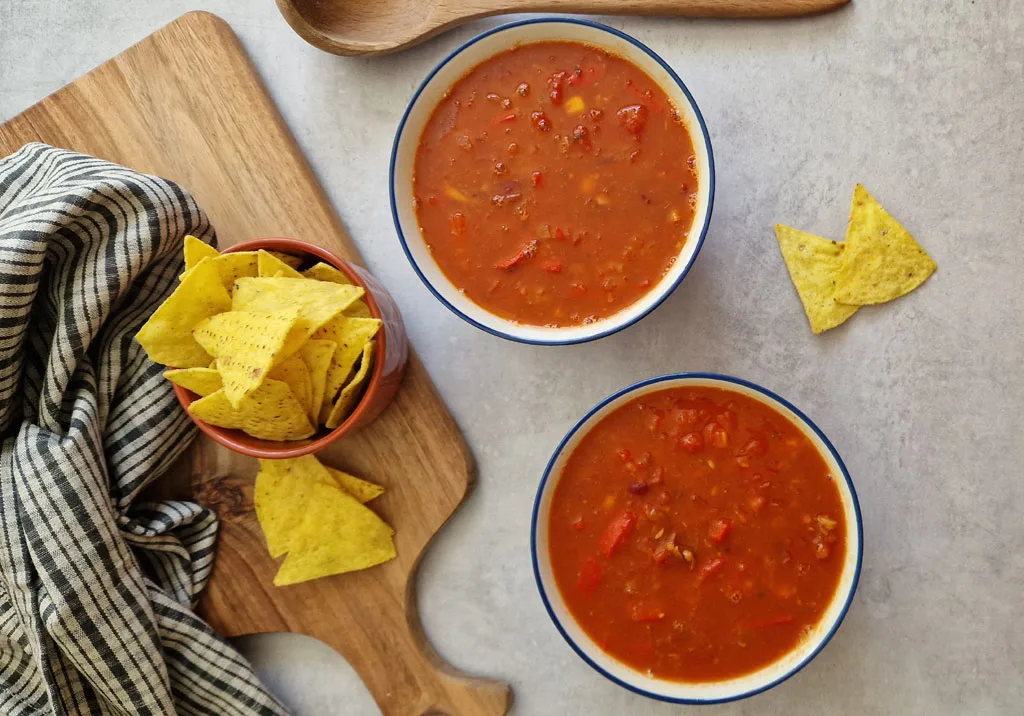 What To Serve With Mexican Bean Soup
This soup tastes great as it is, but you can also serve it with;
Guacamole
Tortilla crisps
Grated cheese
Crusty bread