Peanut butter cookies are classic American cookies. They're also a popular biscuit recipe in the UK, and for good reason!
Today I'm going to show you how to make them from scratch with an easy recipe that will give you that perfect cookie each time.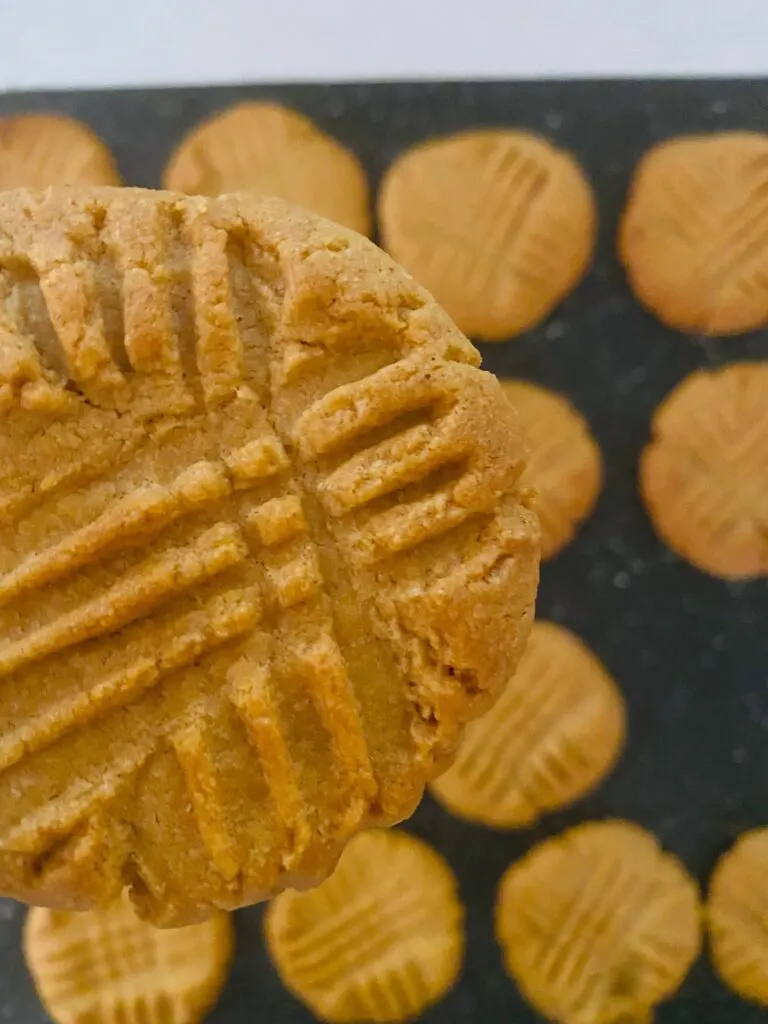 Grab your ingredients and let's get started!
How To Make Peanut Butter Cookies
The ingredients you need are all usual kitchen cupboard regulars. Jump to the recipe card at the bottom for the exact measurements.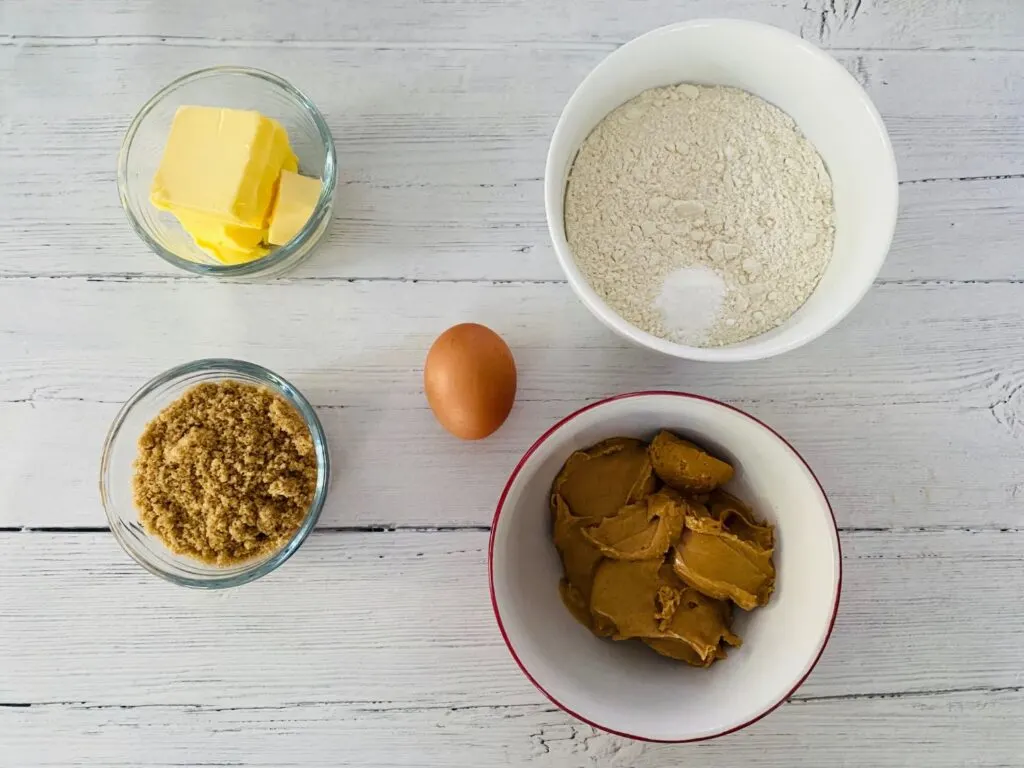 Butter, softened
Light brown sugar
Smooth peanut butter
Plain flour
Baking powder
1 egg
Start by sifting the flour and baking powder together in a bowl. In a separate bowl, add the sugar and butter and cream together.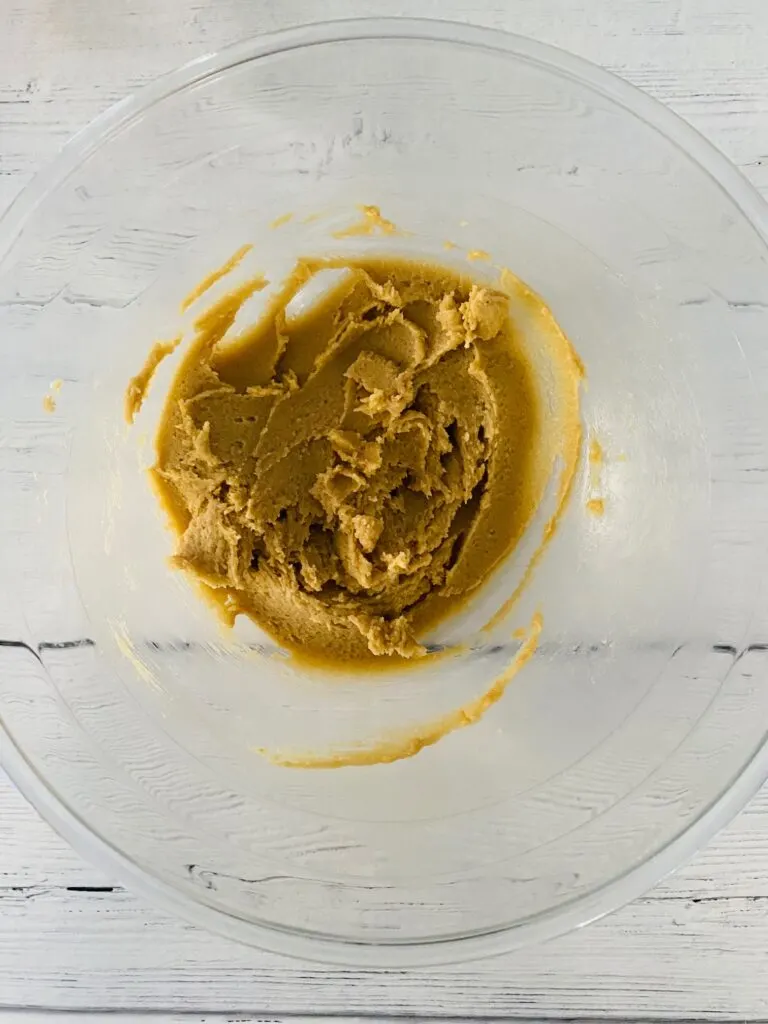 Add the peanut butter and stir it until smooth.
Add the egg and flour and stir to combine.
Mix it all together until a dough has formed. If the mixture is still a bit sticky add some more flour. Sprinkle some flour on your hands and grab small bits of the dough and roll into a ball, about the size of a walnut.
Place them on a greased baking tin or sheet and press each one down with the back of a fork. Do this again to form a criss-cross design.
Cook in a preheated oven for 8 to 10 minutes. Take them out when they are starting to brown around the edges.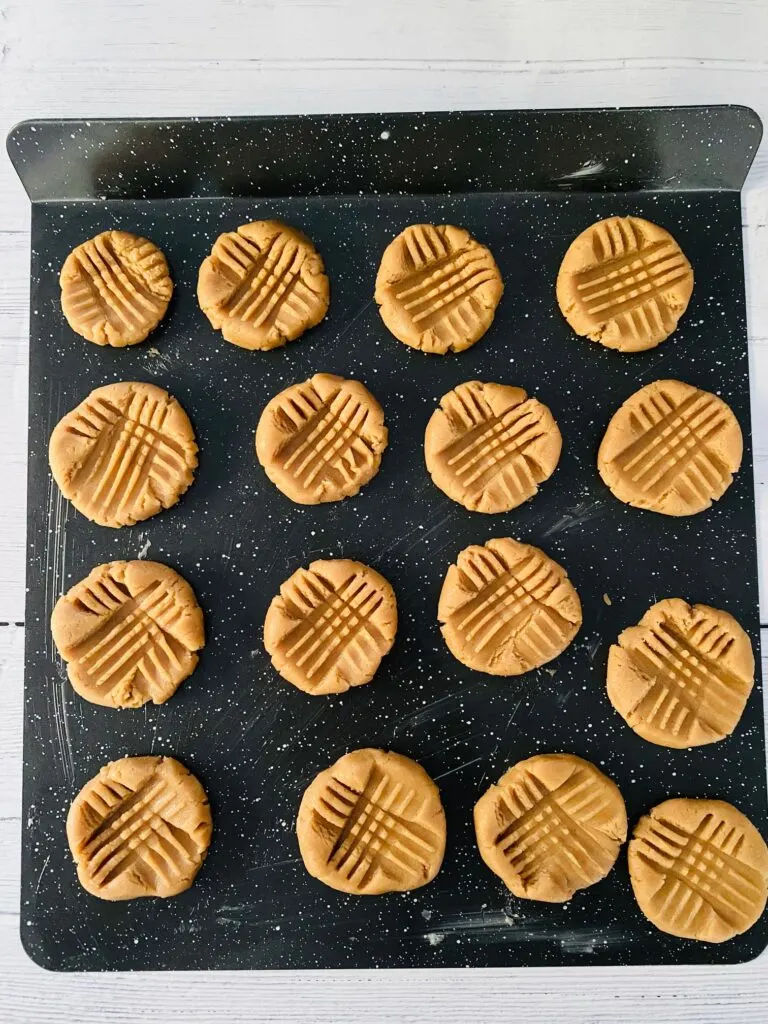 They will still be soft when you take them out but they will harden up as they cool down. Leave them on the baking tray to cool down before transferring.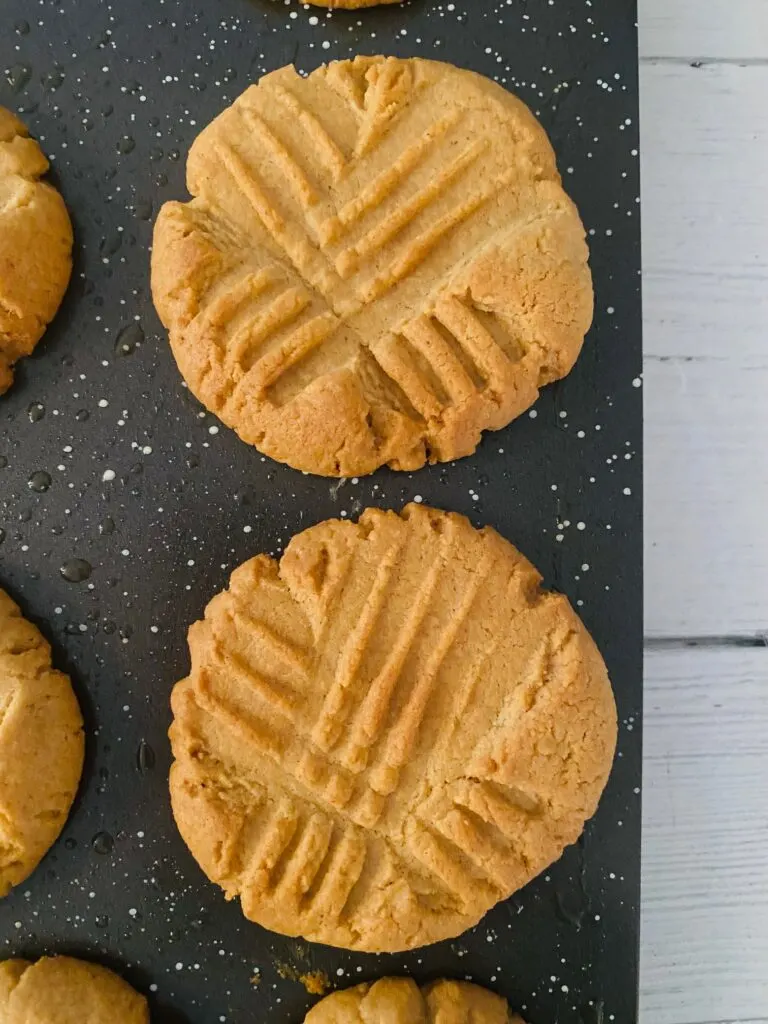 How Long Do Peanut Cookies Last?
If stored in an airtight jar they will last for up to 7 days.
What Peanut Butter Should I Use?
Any brand is ok, I used Whole Earth.
If you use a peanut butter brand that has extra sugar or sweetener in it, you might want to reduce the sugar by a little to account for this.
I think peanut butter cookies are best with smooth peanut butter but you can try crunchy peanut butter if you want the extra texture in your cookies.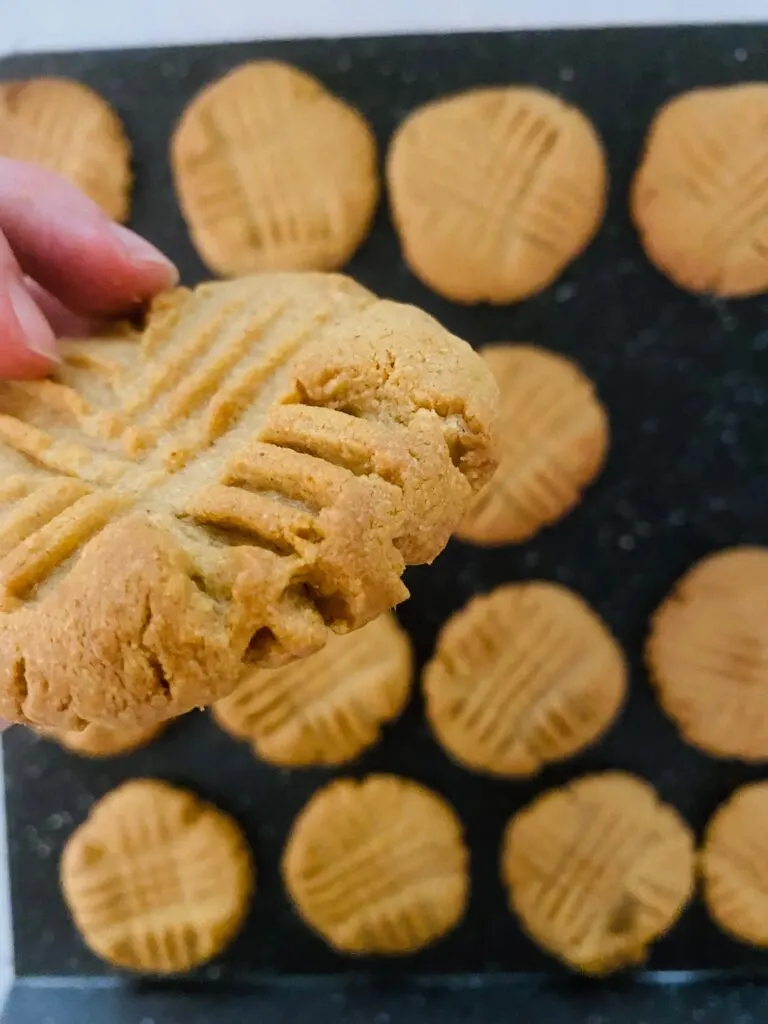 More Biscuit Recipes