Have you tried cooking a mince dish made with the pressure cooker function of your Ninja Foodi?
The mince cooks quickly and comes out soft and tender, perfect for creating tasty curries and other dishes.
Making a curried mince in a Ninja Foodi is quick to prepare and is ready in less than 30 minutes (including the time it takes to come to pressure!)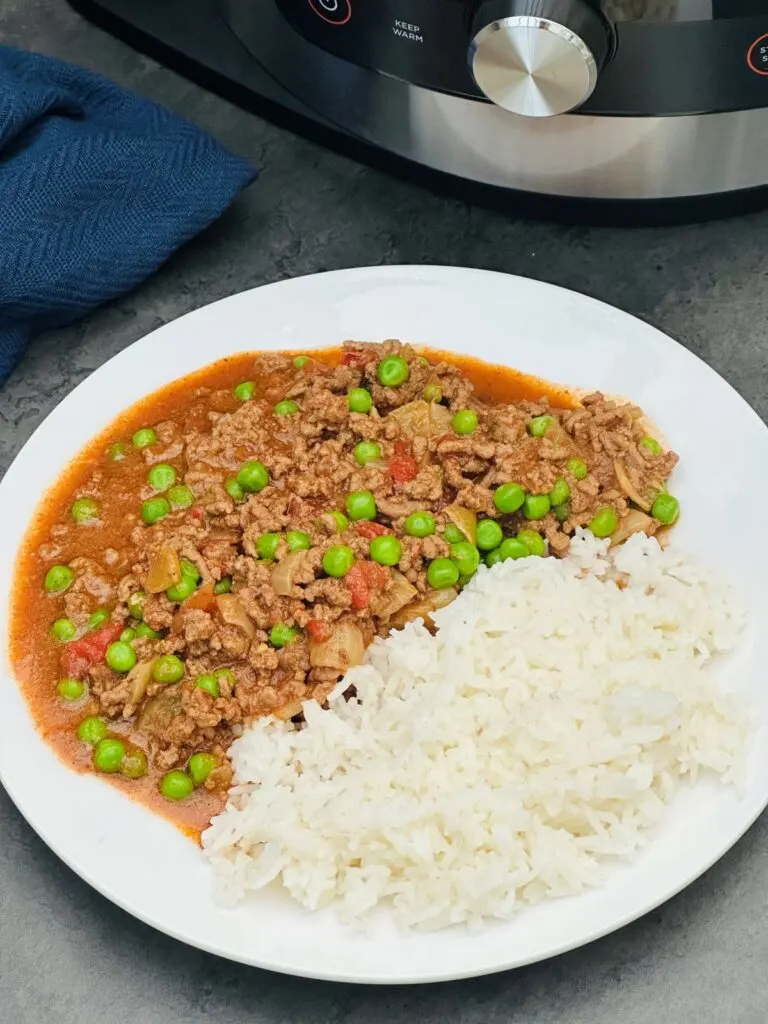 I made this curried mince recipe in the Ninja Foodi 15-in-1, but you can make it in any Ninja Foodi model or multi-cooker with a pressure cooker function.
You could also make it using the slow cooker function on your Ninja Foodi – I've only made it in a traditional slow cooker (see my slow cooker keema recipe if you want to follow those instructions).
For more concise instructions and to print this out, please head to the recipe card at the bottom of the post.
🛒 What You Need
The below quantities were enough for four large portions or six medium servings. Four of us ate this one with enough left for lunch for two the next day. More on storage instructions further down.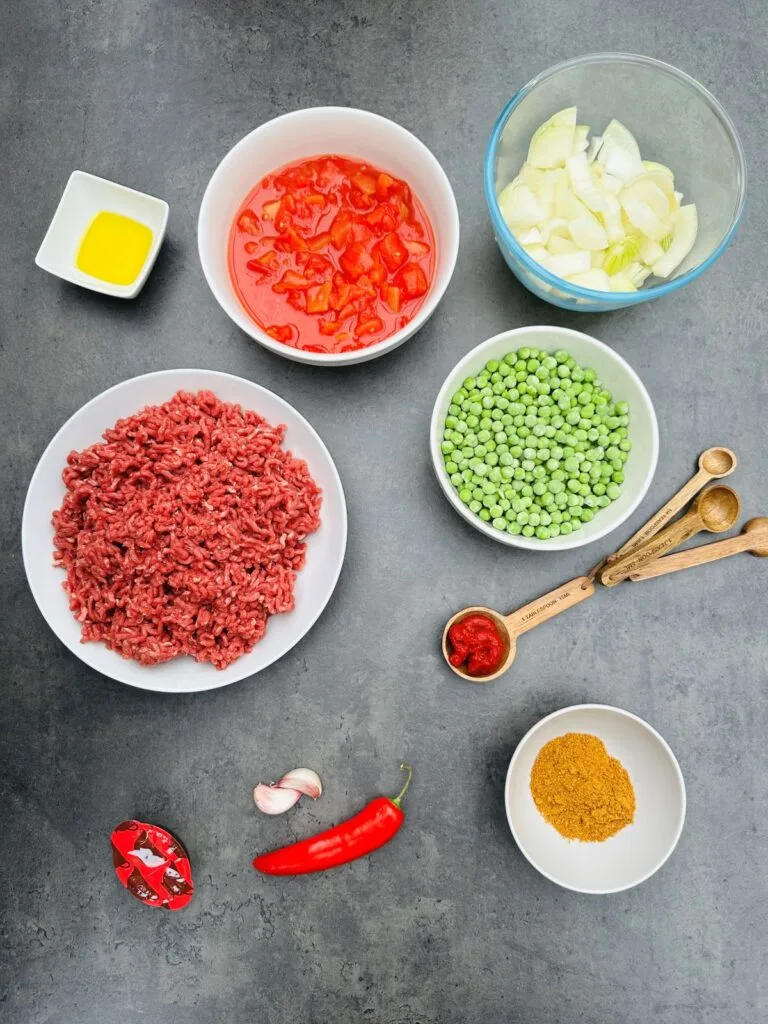 Ingredients
Oil – I used one tablespoon of olive oil to saute the onions and beef.
Beef mince – I used 750g of beef mince; you can use more or less, the timings will remain the same.
Onions and garlic – I used two onions and two cloves of garlic.
Spices – I used one teaspoon of ground ginger (you could use one tablespoon of grated fresh ginger), four tablespoons of curry powder and one teaspoon of ground cinnamon.
Chilli – I added one red chilli for extra heat; this is optional, depending on how spicy you like your curries.
Tomatoes – I used one can of chopped tomatoes (400g); you could use passata instead. I also added two tablespoons of tomato puree.
Beef Stock – I made up 200ml of beef stock from one pot.
Frozen peas – as many as you want; I used 250g (as we like our peas!)
👩‍🍳 Making It
The good news is there is not much preparation is required to make this recipe; you only need to chop the onions, crush the garlic, slice the chilli (if using), and make up the beef stock.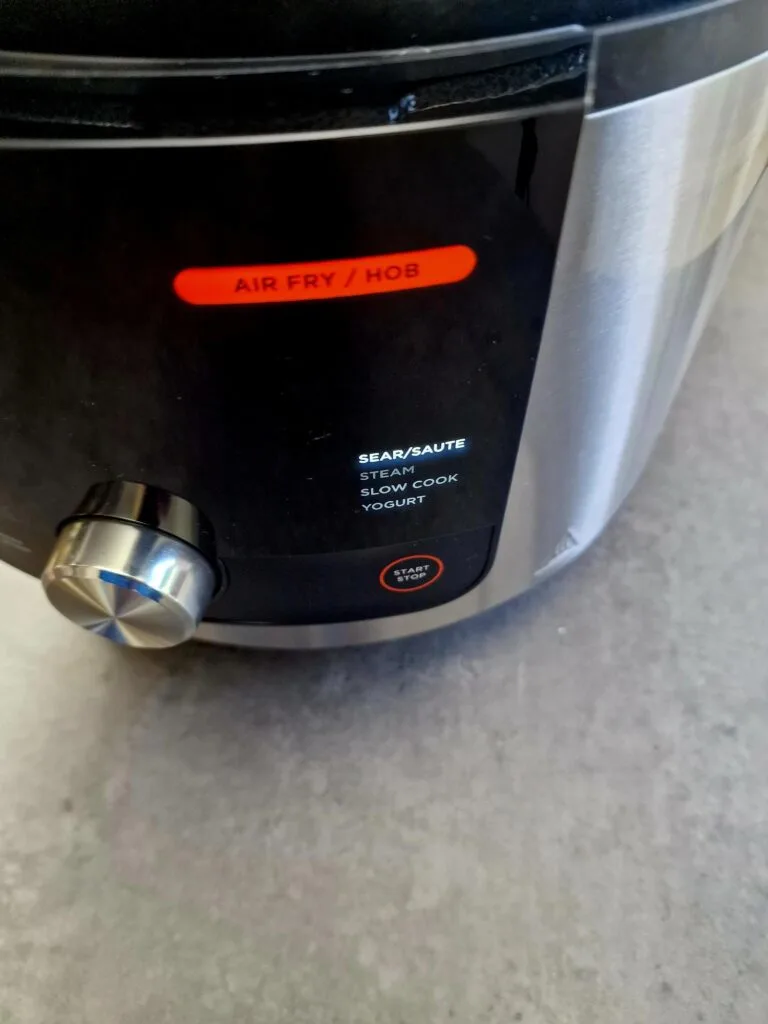 Step 1
Switch on the Ninja Foodi and select the SEAR/SAUTE function. Add the oil and heat up before adding the chopped onions. Saute them for about 5 minutes until they have softened.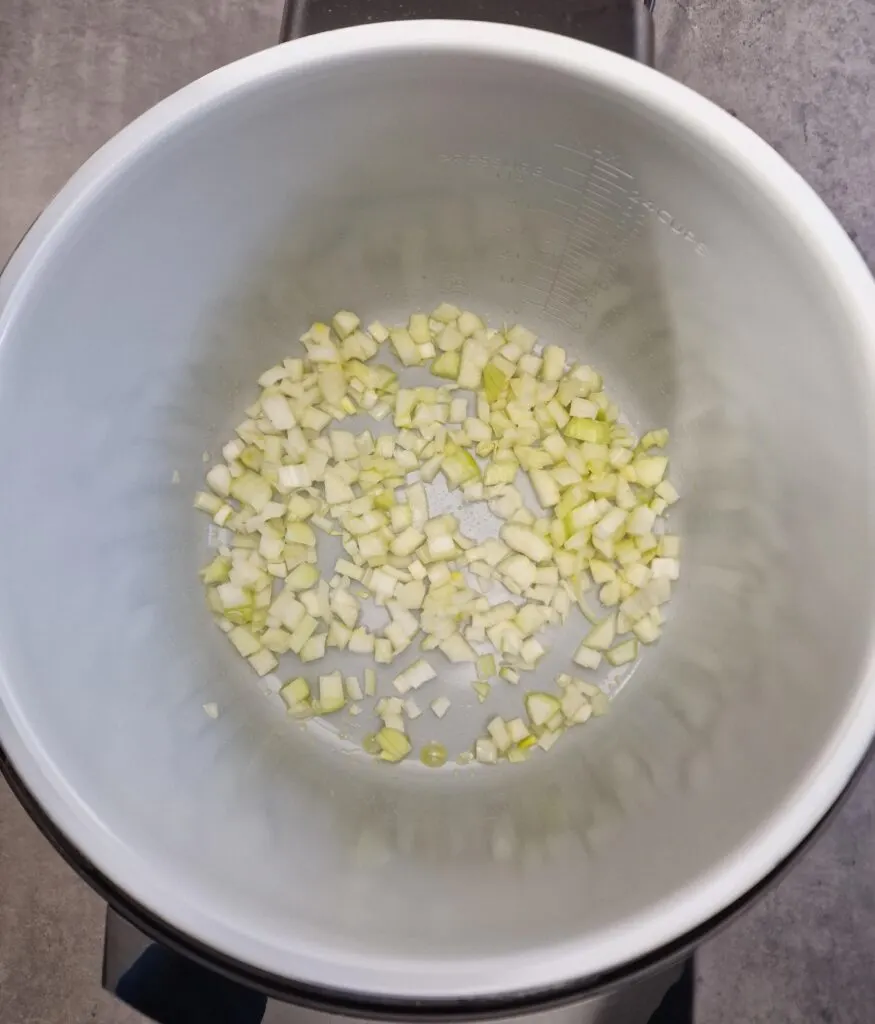 Step 2
When the onions have softened, add the beef mince and brown for a further five minutes.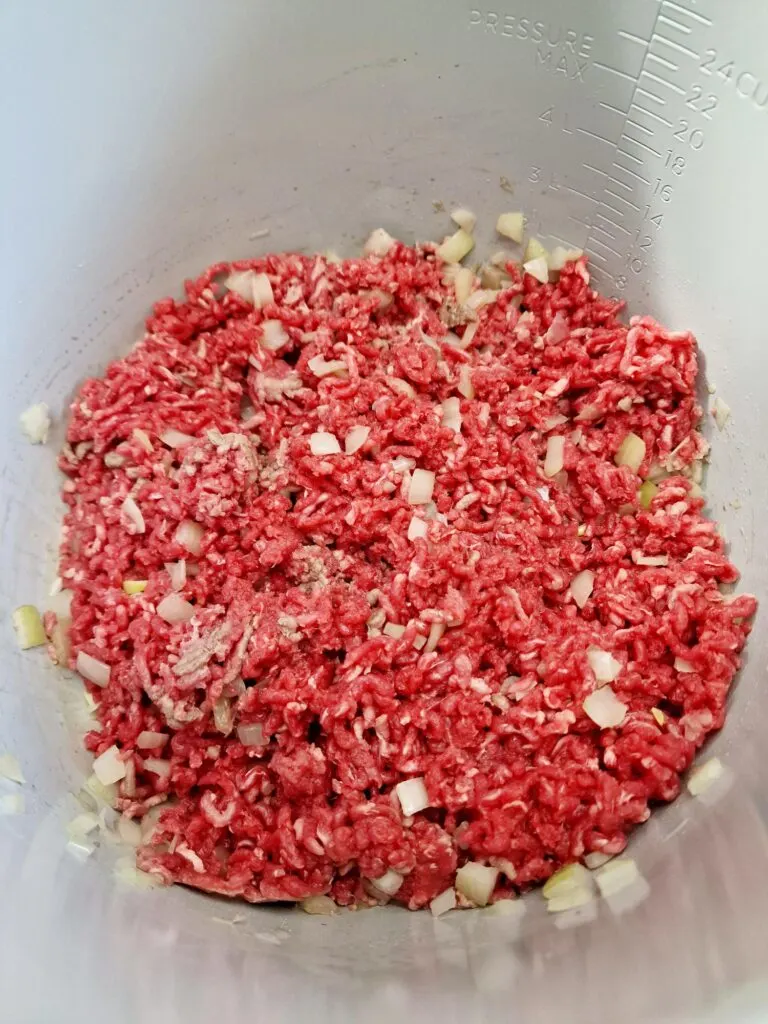 If anything sticks to the pot, deglaze it with a little hot stock.
Step 3
Switch off the SEAR/SAUTE function and add the garlic, chilli, tomatoes, tomato puree, curry powder, ginger, cinnamon and stock.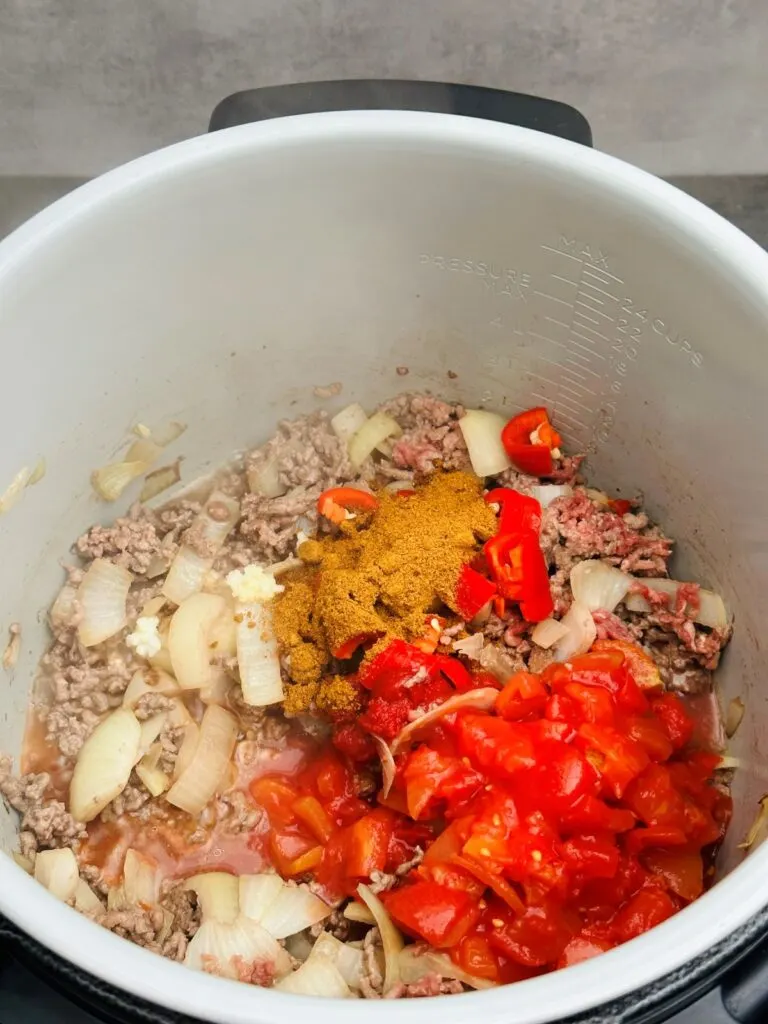 Stir everything together until it is well mixed. Don't use a metal utensil, as you may scratch the bowl.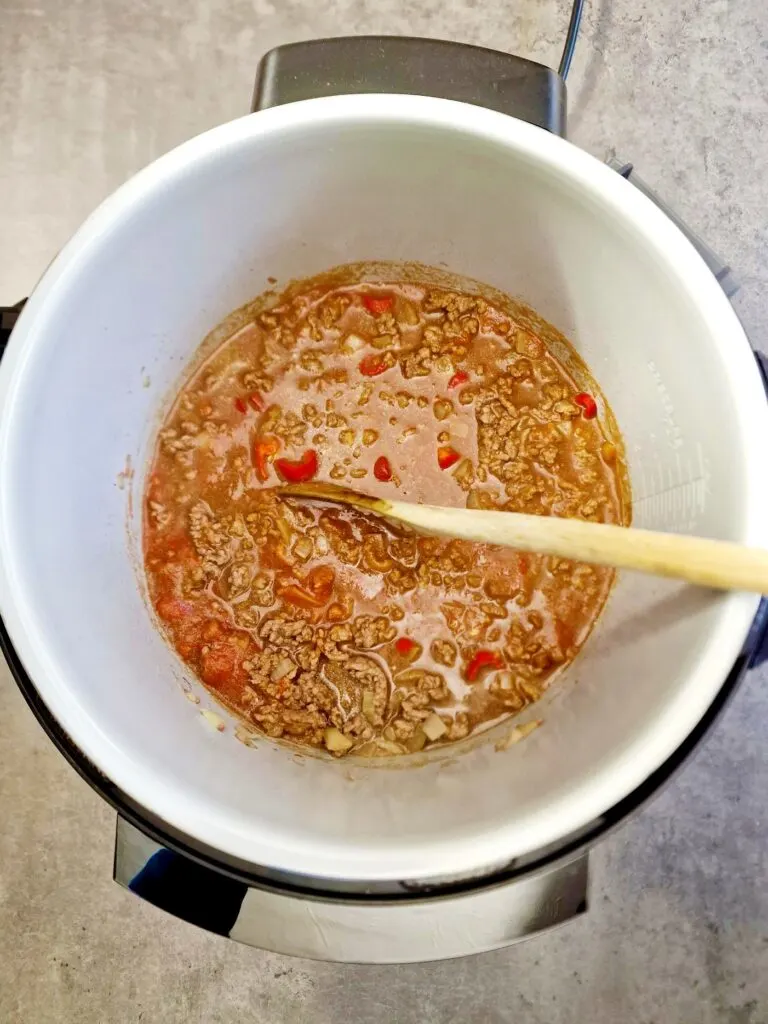 Step 4
Put on the Ninja Foodi pressure cooker lid – or, if you are using a Ninja Foodi with a smart lid, close the lid and move the slider to the pressure position.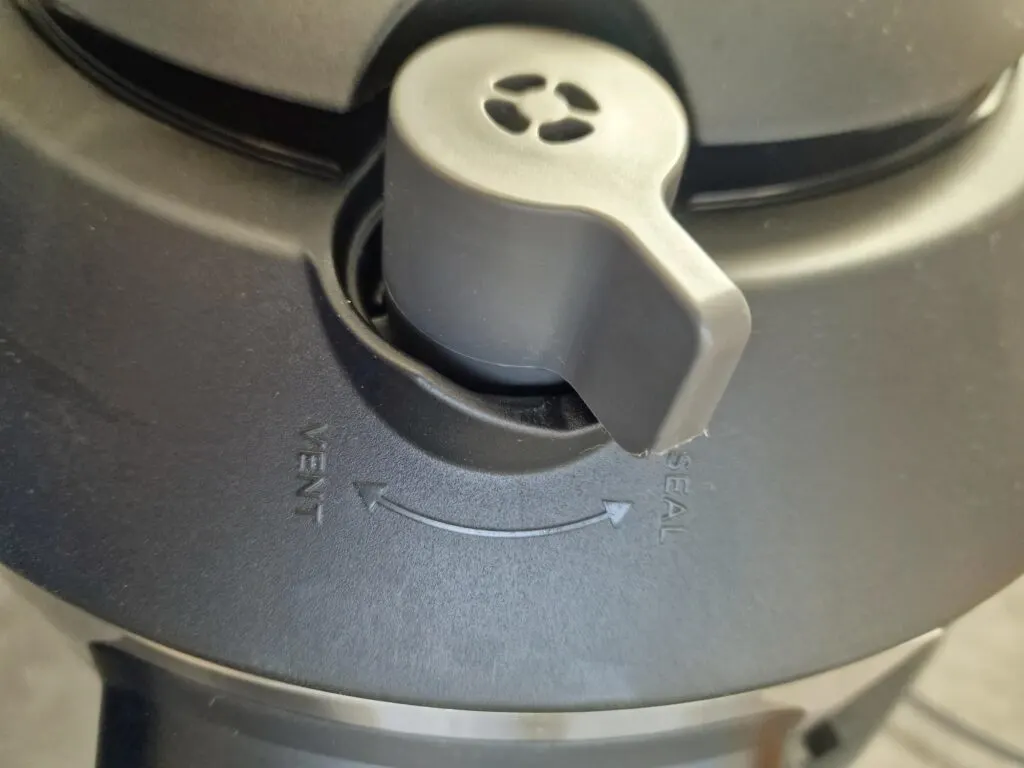 Make sure the valve is in the SEAL position, and then using the pressure cooker function, select high pressure and set the timer for 10 minutes and a quick release.
At the end of the pressure cooking time, either perform a quick release or, for a Smartlid Ninja Foodi, wait until the quick release finishes.
Carefully open the lid and switch the function to sear/sauté.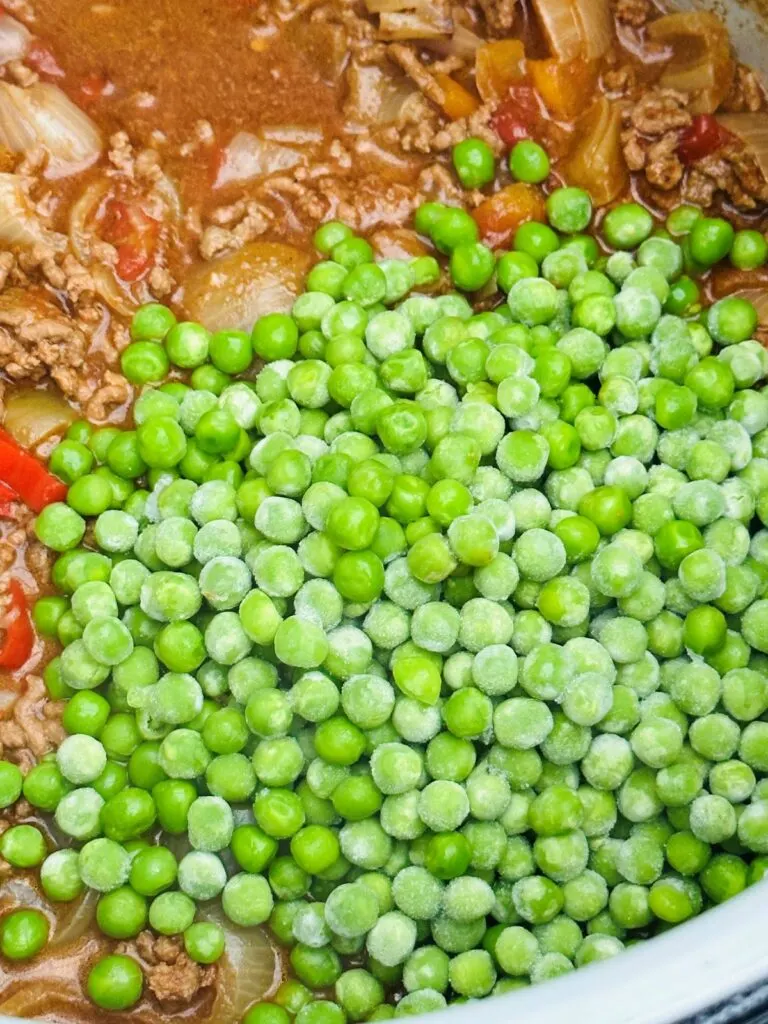 Add the frozen peas and stir in. Do a taste test and add any seasoning or extra curry powder as required.
Leave the Ninja Foodi to simmer for about 5 minutes or longer if the sauce needs to be reduced some more.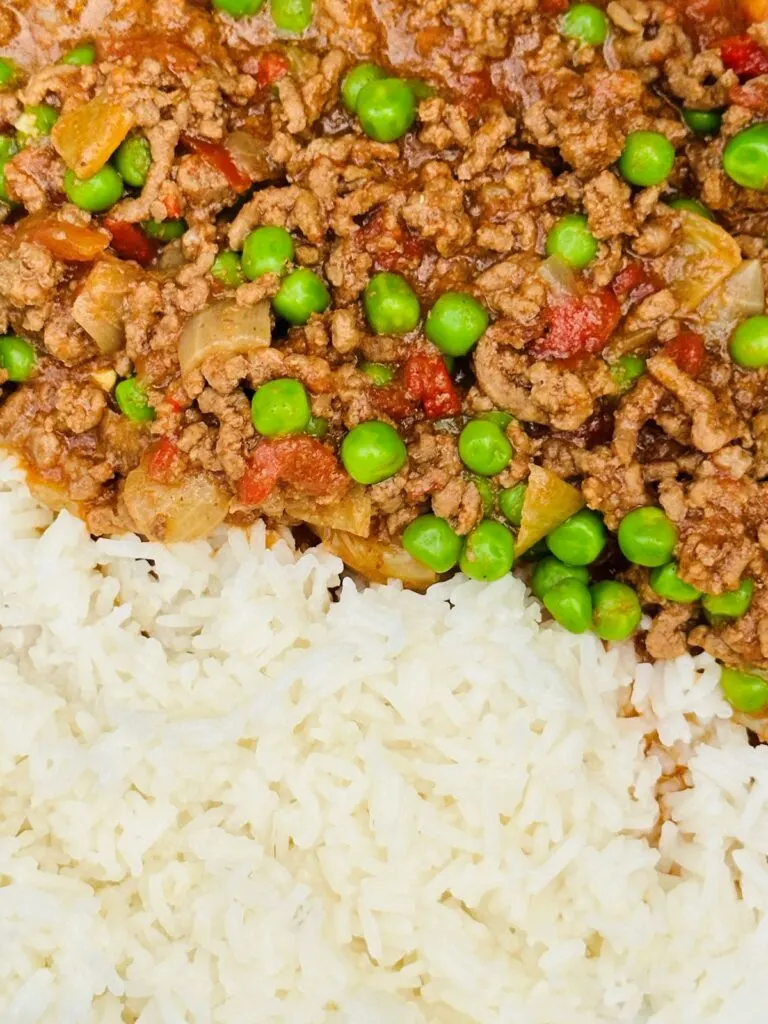 Serve with rice or on top of a jacket potato.
❄ How To Store Curried Mince
If you have some curried mince left over, leave it to cool before transferring it to an airtight container.
You can store the curried mince in the fridge for 3-4 days or freeze it for up to 4 months.
Allow the frozen mince to completely defrost (12 to 24 hours) before reheating.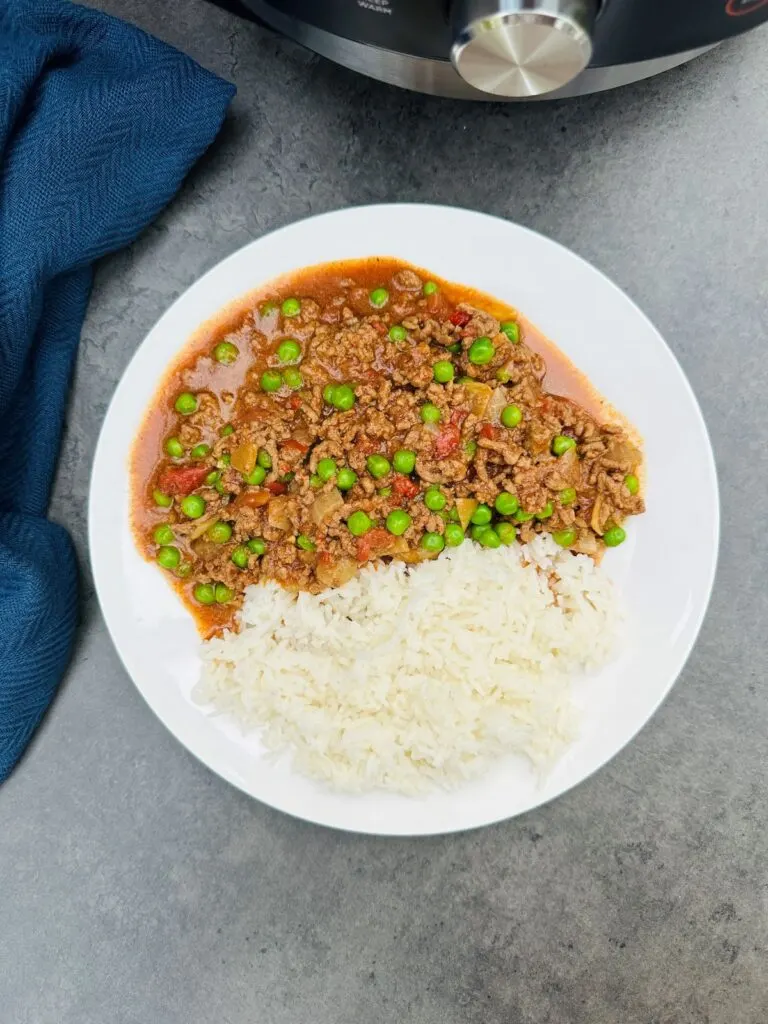 I hope you enjoy this Ninja Foodi Curried Mince recipe. Let me know in the comments if you end up making it, or tag me on Facebook with your pictures!
🧾 More Ninja Foodi Pressure Cooker Recipes
There are so many different types of recipes you can make with a Ninja Foodi multi-cooker. Below are some recipes for the Ninja Foodi using the pressure cooker function. They can be cooked in any pressure cooker.
👉 Recipe Card (Instructions + Print)