Cupcakes are delicious, but not all cupcake flavours are created equal.
Some people think that chocolate and vanilla are the only cupcake flavours, but we're here to tell you that there's so much more out there!
Check out our ideas for 19 different flavours of cupcakes that you can make at home!
Vanilla Cupcakes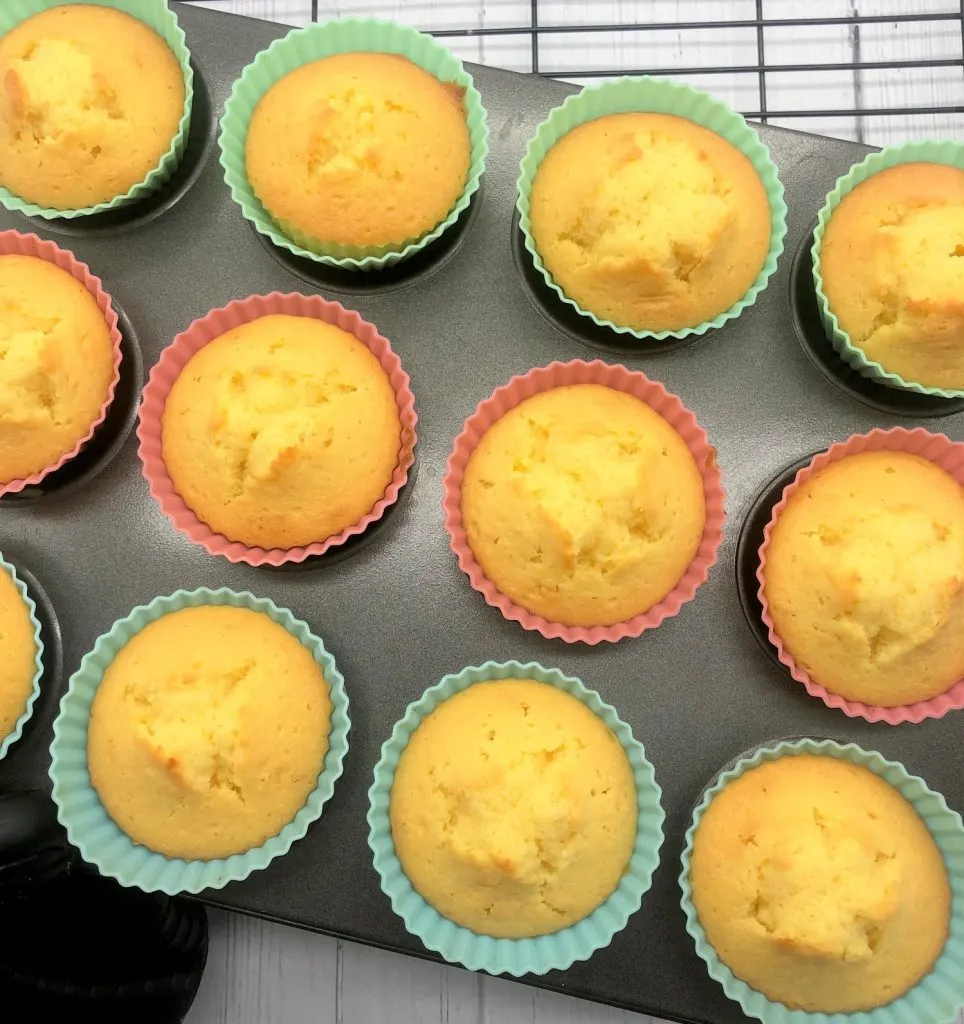 Vanilla cupcakes are the most popular flavour of them all.
Vanilla cupcakes are the perfect base for any other flavour so that you can experiment with different toppings.
They are usually topped with vanilla frosting, but if you're looking for a twist, try caramel or chocolate frosting instead!
If you can master making vanilla cupcakes, and they are straightforward, you can make any other cupcake flavour you wish.
To make 12 cupcakes, you need;
125g caster sugar
125g butter, softened (or margarine)
125g self-raising flour
2 large eggs
1 tsp vanilla essence
Chocolate Cupcakes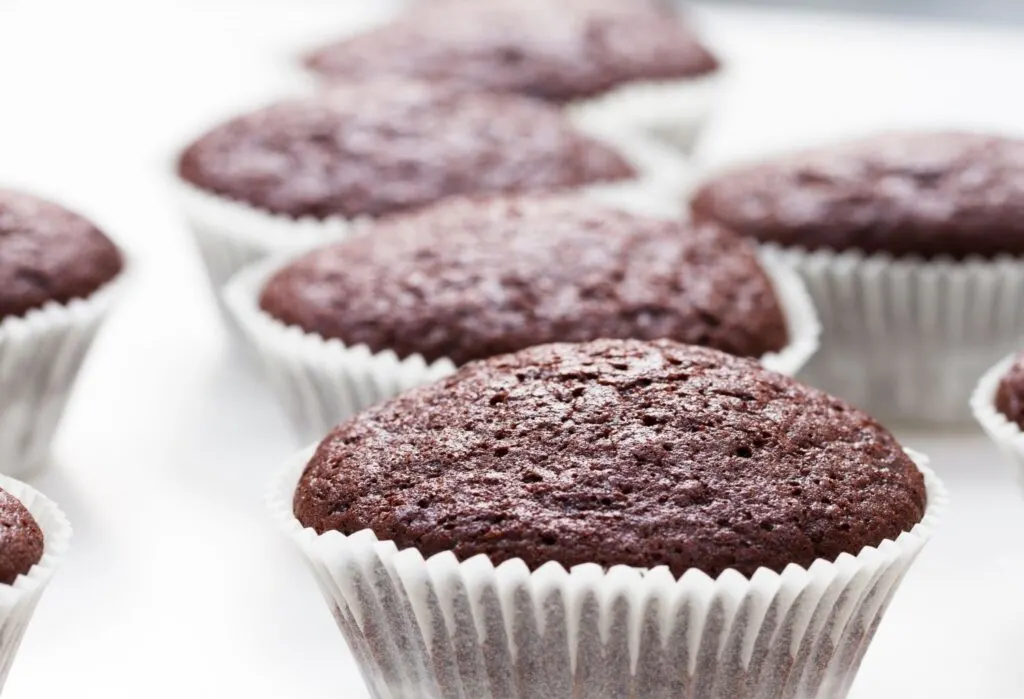 No cupcake list is complete without chocolate on the menu. It's a great way to get a chocolate fix!
They're super moist and are perfect topped with vanilla frosting, or you could even put some fudge sauce on top for an extra kick.
Making chocolate cupcakes involves adding in some cocoa powder to get that delicious chocolate tasting sponge. Some recipes include yoghurt or milk to ensure the cupcakes come out soft and moist.
Chocolate Chip Cupcakes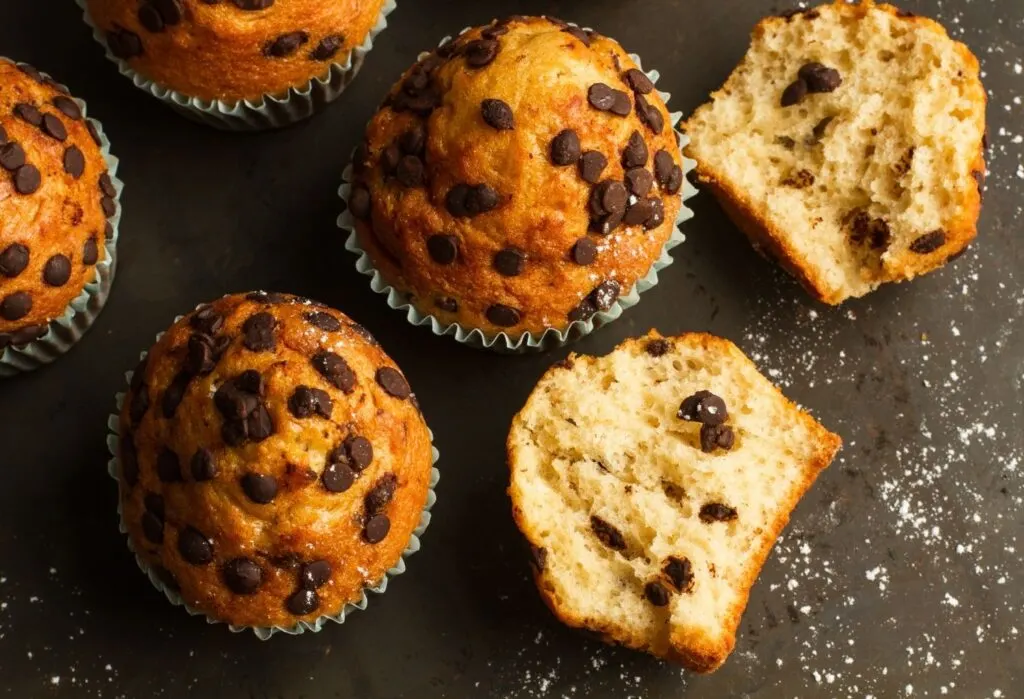 Chocolate chip cupcakes are the perfect union between a chocolate and vanilla cupcake.
The added chocolate chips give this classic flavour a nice crunch while adding some sweet milkiness to the rest of the batter. Simply fold the chocolate chips after you have made the cupcake batter.
If you're looking for something extra special, make them with white chocolate chips instead of regular ones.
Coconut Cupcakes
These cupcakes are a little different to the rest on the list. They're made with coconut milk and coconut oil, so they have that tropical flavour that will make you feel like you're on your favourite beach!
You can also optionally add some desiccated coconut to the cupcake batter for some extra coconut taste.
Decorate coconut cupcakes with coconut cream cheese frosting and desiccated coconut to match the flavour of these cupcakes.
Lemon Cupcakes
With the addition of fresh lemon juice and zest, lemon cupcakes have a unique sweet and tangy flavour that contrasts with the rest of the flavours on this list.
The lemon juice and zest are added to the cupcake batter and used to make some lemon icing topping after the cupcakes have been baked.
You can make mini versions of lemon drizzle cake by piercing holes in the freshly baked sponge and drizzling the lemon icing over them.
Alternatively, you can make a lemon flavoured buttercream icing.
Banana Cupcakes
A tasty banana bread is one of the most popular baking recipes searched for and banana cupcakes, similar to banana muffins, are no exception.
Banana cupcakes are made with mashed bananas and can even include chocolate chips. Banana cupcakes are the perfect way to use up overripe bananas that might otherwise not get eaten.
Banana cupcakes taste great when eaten without any topping, but if you want some extra flavour, you can place some dried banana chips on top of each cake or decorate with some buttercream icing.
Carrot Cake Cupcakes
Carrot cake cupcakes are moist and delicious, with the spices creating warmth and depth to the flavour. They are the perfect mini versions of carrot cake!
Carrot cake cupcakes are super simple to make, but they do take a little longer because the carrots need to be grated first.
The spices included in a carrot cake batter are usually cinnamon, nutmeg and cloves, but you can pick one of them if you don't want to use them all.
Carrot cake cupcakes are usually topped with cream cheese frosting, and some like to sprinkle on some crushed walnuts.
Strawberry Cupcakes
Strawberry cupcakes can be made with fresh strawberries, or you could even use jam.
Once the cupcake batter has been made, finely chopped fresh strawberries are folded in.
Most strawberry cupcakes are decorated with buttercream frosting, but if you want them to look fresh and tasty, then top them with some fresh strawberries too.
Rhubarb Cupcakes
Rhubarb has been known as an excellent ingredient for crumble, but adding it into a cupcake mix will give you something that's out of this world!
The tart taste of rhubarb is a great addition to the usual sweet and delicious sponges.
Simply dice some fresh rhubarb and fold it into the cupcake batter. If you grow rhubarb in your garden, you'll likely have an abundant supply.
You can decorate rhubarb cupcakes with vanilla buttercream or make some custard buttercream for some rhubarb and custard cupcakes!
Peanut Butter Cupcakes
Peanut butter is one of the most popular spreads on toast, but it's also a great addition to the classic cupcake mix.
Simply fold some smooth peanut butter into your batter before baking. Peanut butter cupcakes taste great with dark chocolate chips mixed in too!
If you want to be decadent, you can decorate peanut butter cupcakes with chocolate buttercream icing and chopped peanuts.
Nutella Cupcakes
Nutella is a hazelnut based spread that goes well on pancakes and toast, making the perfect addition to a cupcake batter.
Just add some Nutella into your regular cupcake batter before baking, and you'll be in for some heavenly treats!
If you don't have Nutella, you can use another similar spread. You can add some fresh chopped hazelnuts to give the cupcakes extra flavour.
Alternatively, you can follow a recipe for chocolate cupcakes and insert the Nutella inside the cooked cupcakes.
Finish with a chocolate buttercream frosting.
Biscoff Cupcakes
Biscoff spread is made from the famous Biscoff biscuits. The cookie spread has a rich caramel flavour with the slight taste of some spices thrown in.
You can go full-on Biscoff with these cupcakes, but including some of the spread in the cupcake batter, in the buttercream frosting and finally, by placing a Biscoff biscuit on top of the frosting for decoration!
Salted Caramel Cupcakes
If you love the taste of salted caramel, then you'll love these cupcakes!
You can make salted caramel cupcakes by making caramel sauce at home, or you can use shop-bought salty caramel sauce.
Simply add some of the sauce to your cupcake batter and top with a salted caramel buttercream frosting.
Red Velvet Cupcakes
Red velvet cupcakes are like a chocolate cupcake that has been turned red with the help of some food colouring.
But what makes them different to regular tasting chocolate cupcakes is the use of extra butter and some buttermilk in the batter.
Red velvet cupcakes are usually topped with cream cheese frosting and sprinkled on some tiny chocolate shavings.
Black Forest Cupcakes
A black forest gateau is a chocolate cake with cherries, whipped cream and a cherry on top!
Black forest cupcakes are similar to the cake version. They have a dark chocolaty batter with some cherries in them too.
The cupcakes are topped with whipped cream and shavings of dark chocolate, just like you'd find on a traditional black forest cake.
Blueberry Cupcakes
Blueberry muffins are the typical small cake made with blueberries, but they can also be made into blueberry cupcakes.
Blueberry cupcakes are made with fresh blueberries. You can use frozen blueberries, but make sure they're thawed before using them.
The fresh blueberry taste is an excellent addition to the creamy vanilla sponge cupcakes, and it gives them a fantastic colour.
Simply fold the fresh blueberries into a smooth cupcake batter and cook in the oven for 15 minutes.
Gingerbread Cupcakes
This festive holiday favourite tastes just like freshly-baked gingerbread cookies with cookie butter icing. That means it's sweet but spicy with cloves and cinnamon notes!
The inclusion of treacle and golden syrup makes these gingerbread cupcakes taste rich in flavour and full of warmth.
Gingerbread cupcakes are usually topped with creamy ginger icing like a cream cheese frosting.
But, you can easily make your cookie butter or use a spread like Biscoff to spread on top.
Apple Cupcakes
Just like apple cake, apple cupcakes are a classic British favourite. They're best served with cinnamon cream cheese icing or quick caramel buttercream frosting.
Use fresh apples in the cupcakes; Bramley or Granny Smiths work well. Either dice them up to a tiny size or grate them into the batter.
Include some warming ground cinnamon for a bit of spice.
Mince Pie Cupcakes
Mince pies are another traditional British Christmas treat, and it just so happens that they're delicious as a cupcake too!
Making mince pie cupcakes is as simple as stirring in a jar of mincemeat, or your own homemade mincemeat, into the cupcake batter.
Top with a cinnamon buttercream frosting.
Banoffee Cupcakes
Just banoffee pie, banoffee cupcakes involve the combination of banana and toffee.
Banoffee cupcakes require a little more work than regular cupcakes but the extra effort is well worth it.
There are variations in making this adaptation to cupcake form, but a popular method is to create a banana cupcake and then fill it with dulce de leche (a caramel sauce).
Final Thoughts
We hope you enjoyed reading about all the different cupcake flavours, and we'd love to know which one is your favourite!
Do you have any other thoughts on what makes for a great cupcake flavour?
Let us know in the comments below. Happy cupcaking!