Potatoes are versatile and can be served as a side dish, a salad, or as the main course.
There are many different ways to cook potatoes, including steaming, boiling, baking, roasting and frying them.
This article will explore each of these cooking methods with tips on making your potato dishes taste great!
1. Roasted Potatoes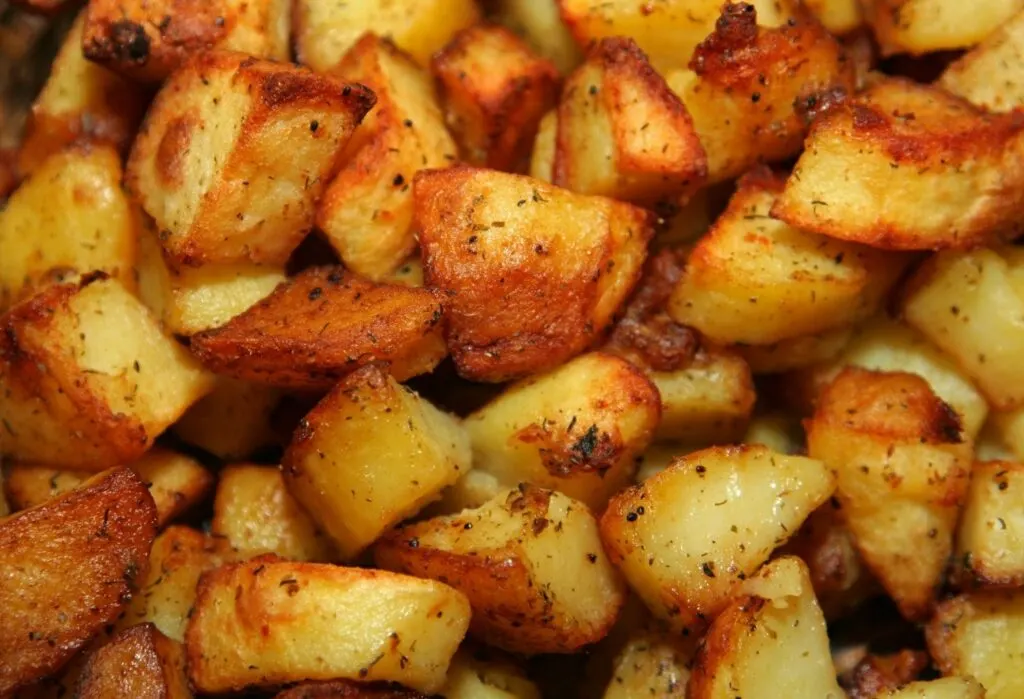 A popular choice for a traditional Sunday Roast.
If you are wondering what the best type is for roasties, Maris Pipers are good to use for roasted potatoes, but you can use other potato varieties.
The skin is usually peeled, and the potato is cut in half or quarters, depending on the size.
For best results, parboil them first before adding them to a hot roasting tin and drizzling oil over them. A little salt, pepper and herbs also add to the taste. Roast them at a high temperature for around forty minutes.
Roast potatoes can also be cooked in an air fryer if you don't have enough space in the oven.
Serve roasted potatoes with a Sunday roast or Christmas dinner, including oodles of gravy to dip them in.
2. Baked Potatoes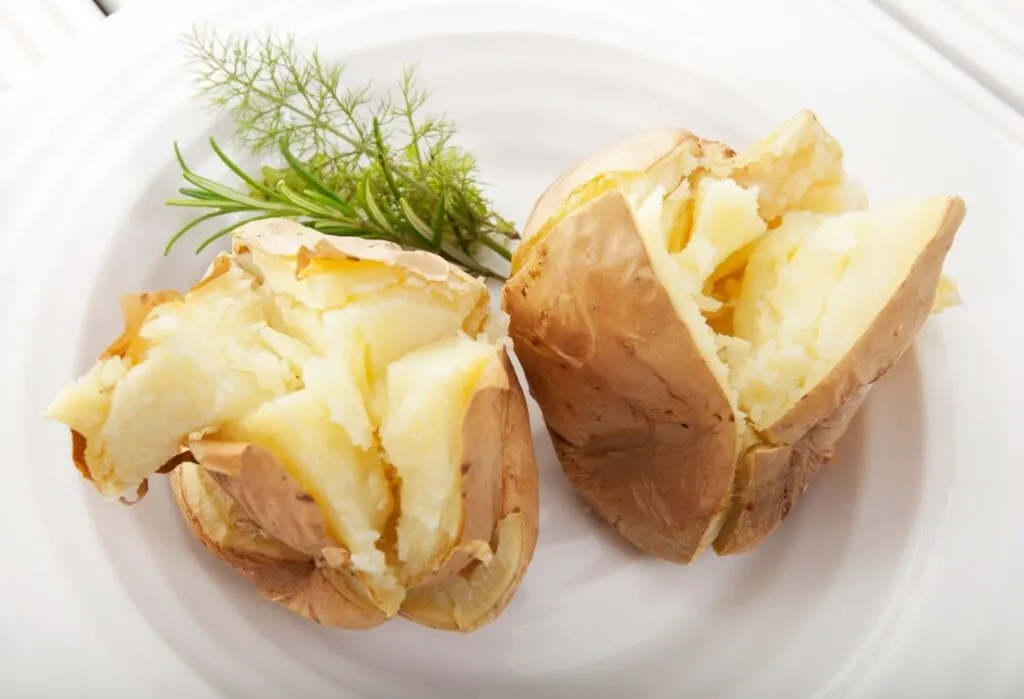 Baked potatoes are a traditional way of cooking potatoes, and they're also one of the healthiest options.
Baked potatoes, or jacket potatoes as they are also known, are simple to make yet filling. Eating the skin is optional – but when it's crisped up, it's irresistible!
Use a large baking potato, wash it and then pierce it with a fork. Wrap it in some foil before placing it in the oven to cook.
Baked potatoes can also be cooked in a microwave, air fryer or even a slow cooker!
Baked potatoes are perfect for a lunchtime meal or as part of a dinner, depending on what toppings you add.
Related: How To Cook Jacket Potatoes
3. Chips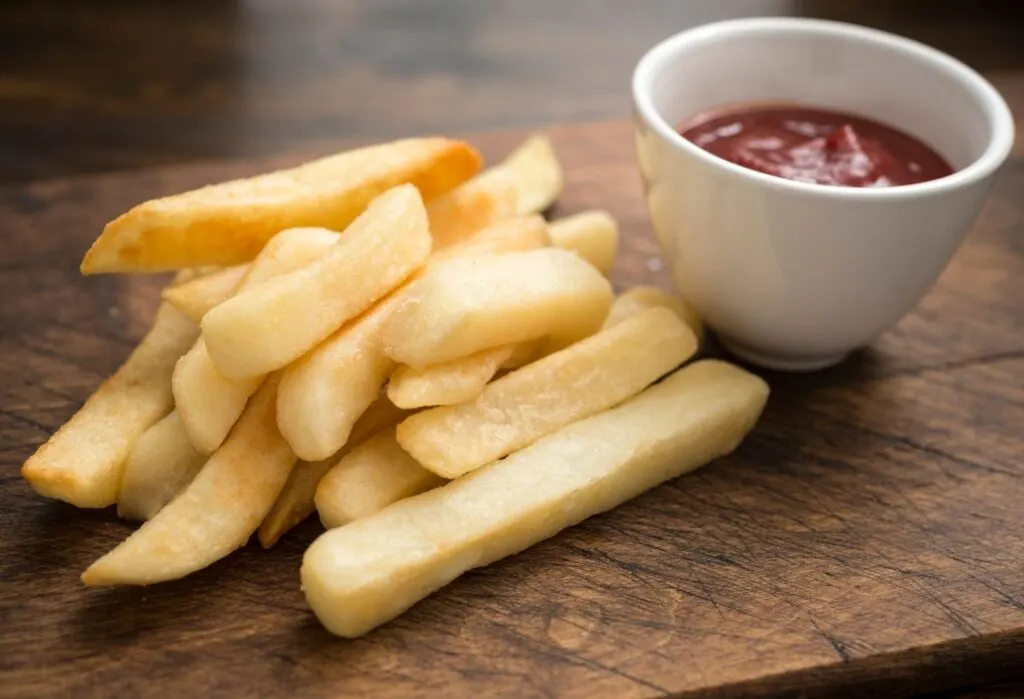 Chips are a firm favourite worldwide, whether you call them chips or fries, we all love them!
There are different styles of chips, from oven-baked, crinkle cut, curly fries, thin-cut fries and thick chunky chips.
Chips can be cooked in an oven, deep fat fryer or air fryer.
4. Potato Wedges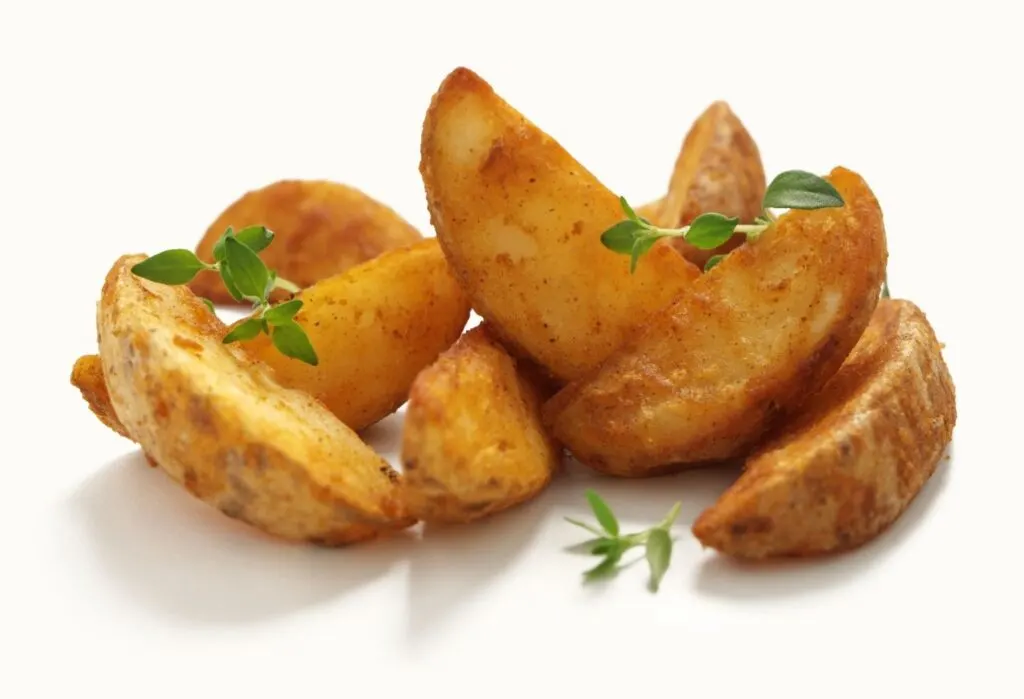 A great alternative to chips; they are healthier yet just as tasty!
Potato wedges are also really quick to prepare. Just scrub the skin clean, slice into quarters, drizzle a little oil over them, sprinkle with your favourite seasoning and cook in the oven for around 30 minutes, or until they are cooked all the way through.
Potato wedges can be served with various toppings, such as steak sauce or melted cheese.
Top them with bacon, ham and cheese for a quick but hearty dinner. Or serve them with chicken and salad for a lunchtime meal.
Related: Air Fryer Potato Wedges
4. Steamed Potatoes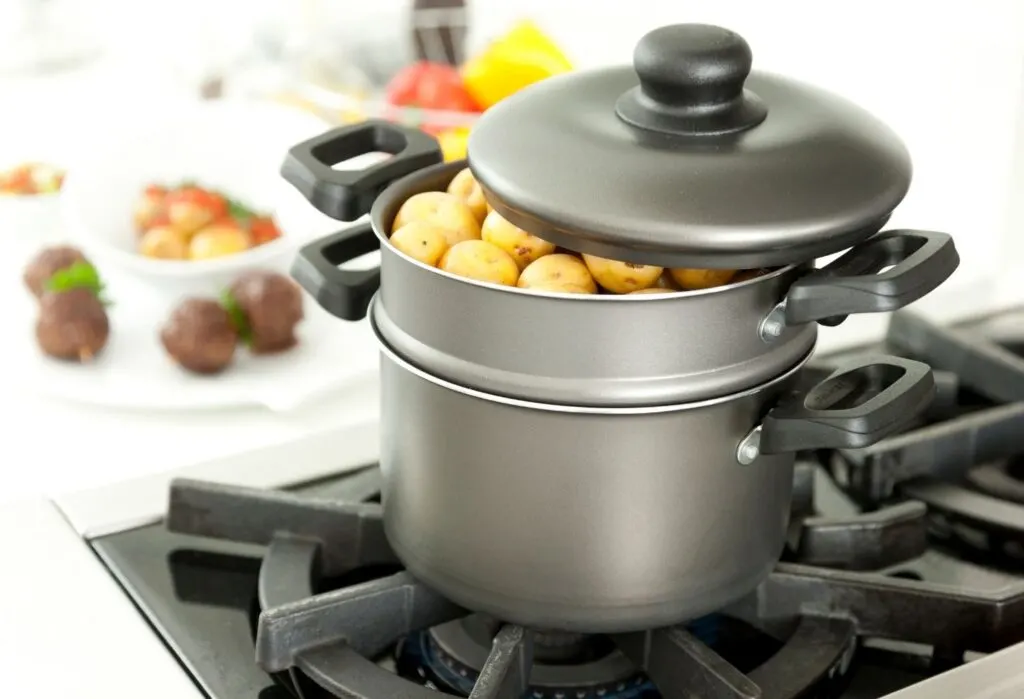 Steaming is an easy way to cook up potatoes without adding any oil or butter.
Potatoes that have been steamed are a nutritious side dish.
There are several different ways to steam potatoes – in the microwave, in a steamer appliance or a steamer insert over a saucepan on the hob.
Steaming takes approximately twenty minutes depending on their size (new potatoes will take less time), leaving your potatoes soft and tender without going mushy and flakey.
6. Boiled Potatoes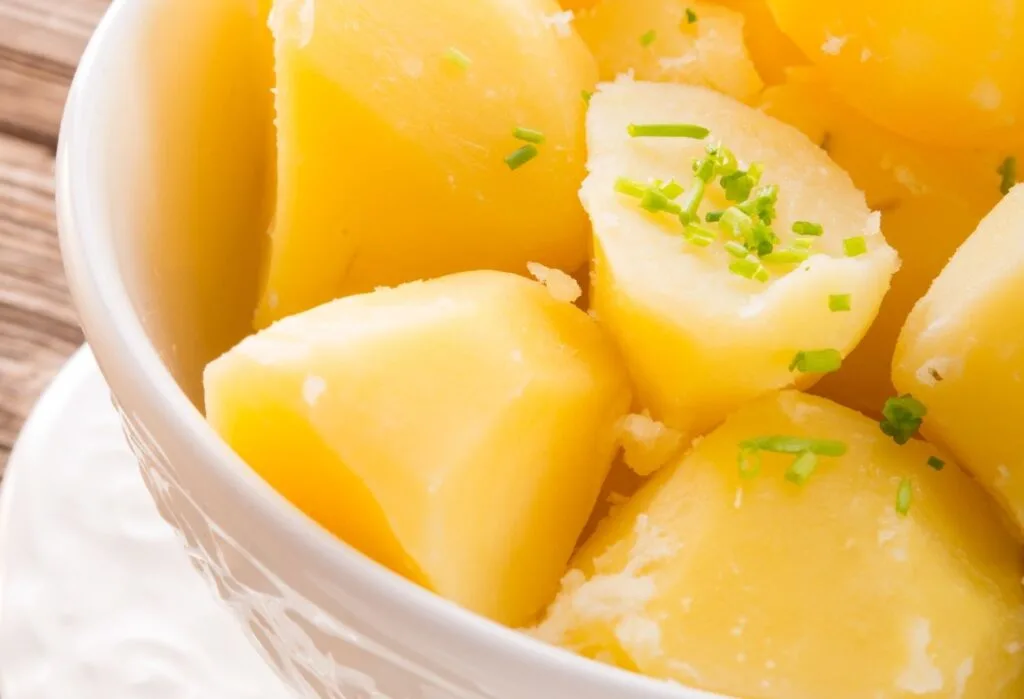 Boiled potatoes are quick and straightforward, so use this method when you need something fast.
Cut your potatoes into even-sized pieces before boiling them for around 15 minutes in a saucepan over a hob.
Drain the water off, and then season with salt and pepper, or whatever seasoning you prefer. Or serve with a dollop of butter melted over the top.
7. Mashed Potatoes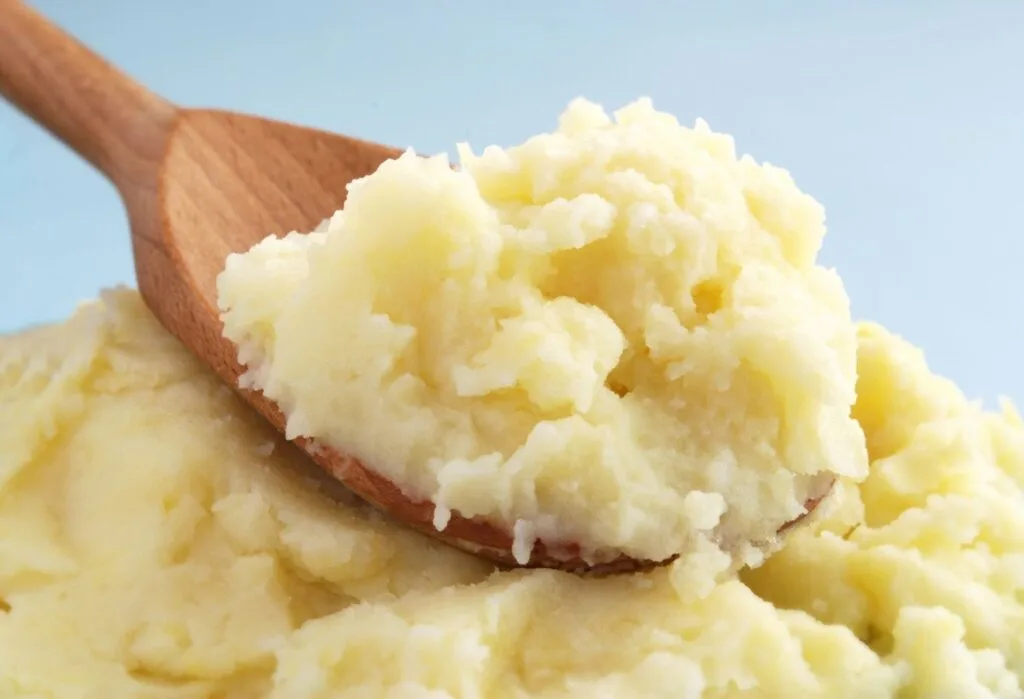 Mashed potatoes are a great alternative to chips or wedges, and they can be dressed up with other ingredients such as cheese or bacon.
Peel the potatoes, then cut them into even-sized pieces, either by hand or food processor.
Boil them until they are soft, and then mash with butter or margarine and salt and pepper to taste.
You can add onion flakes for extra flavour, crème Fraiche for a creamy texture or grated cheese.
8. Potato Rösti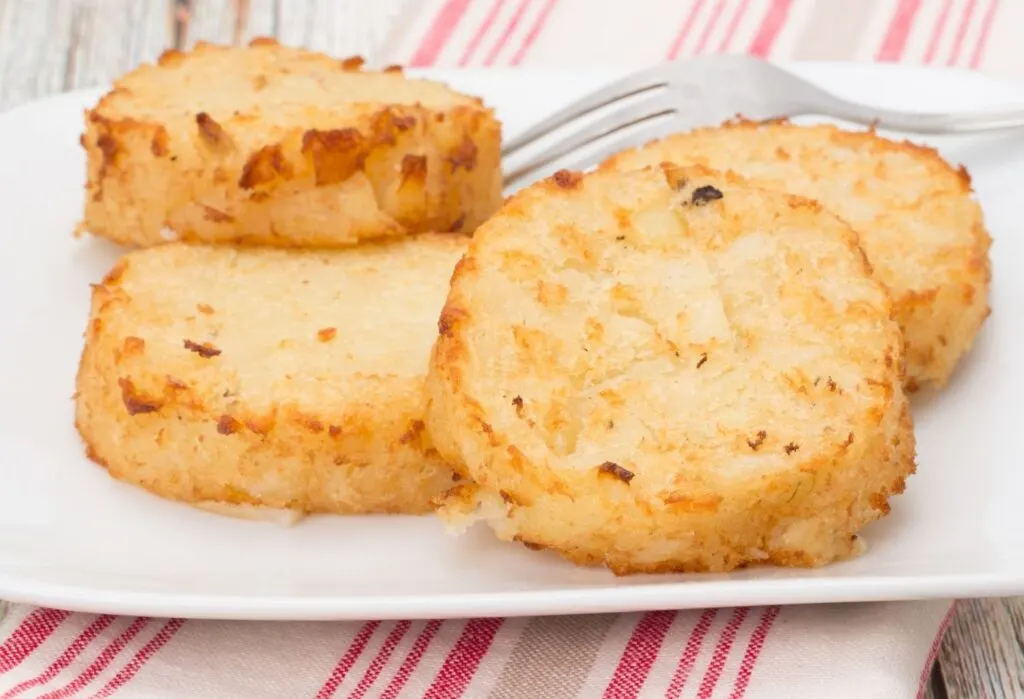 Delicious little crispy patties made from grated potatoes with eggs, flour and some herbs, then fried in some oil.
What is your favourite way to cook potatoes? Have you tried any of the techniques mentioned here? Share your thoughts below!