Breakfast is the most important meal of the day, and with a bit of imagination, you can turn your breakfast into something special.
These breakfast ideas help get things going in the morning – some are quick to prepare, and some are best saved for the weekend when you have a bit more time to sit back and enjoy a leisurely breakfast!
Our round-up of breakfast recipes include some British classics and some imported favourites that are gaining in popularity!
Full English Breakfast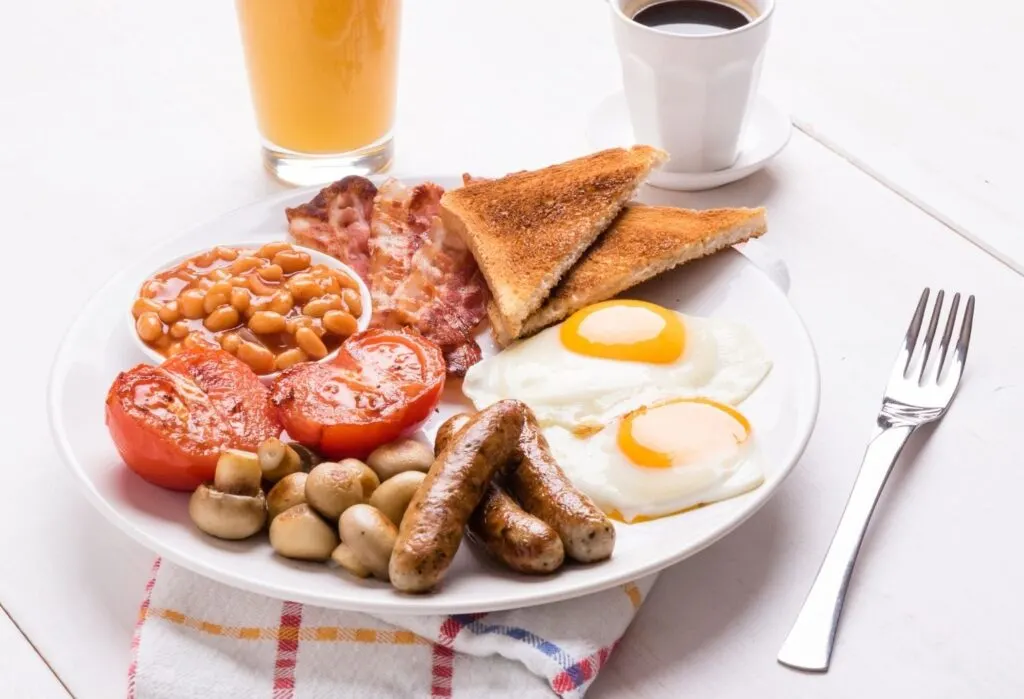 A full English breakfast is usually one for the weekend, it not only takes longer to prepare and cook, but it is also the most substantial breakfast on our list.
Typically a 'Full English' includes;
Sausages
Bacon
Eggs (any cooking method but usually fried or scrambled)
Baked Beans
Toast (either plain toasted or fried toast)
Tomatoes
Mushrooms
Hash Brown
Pancakes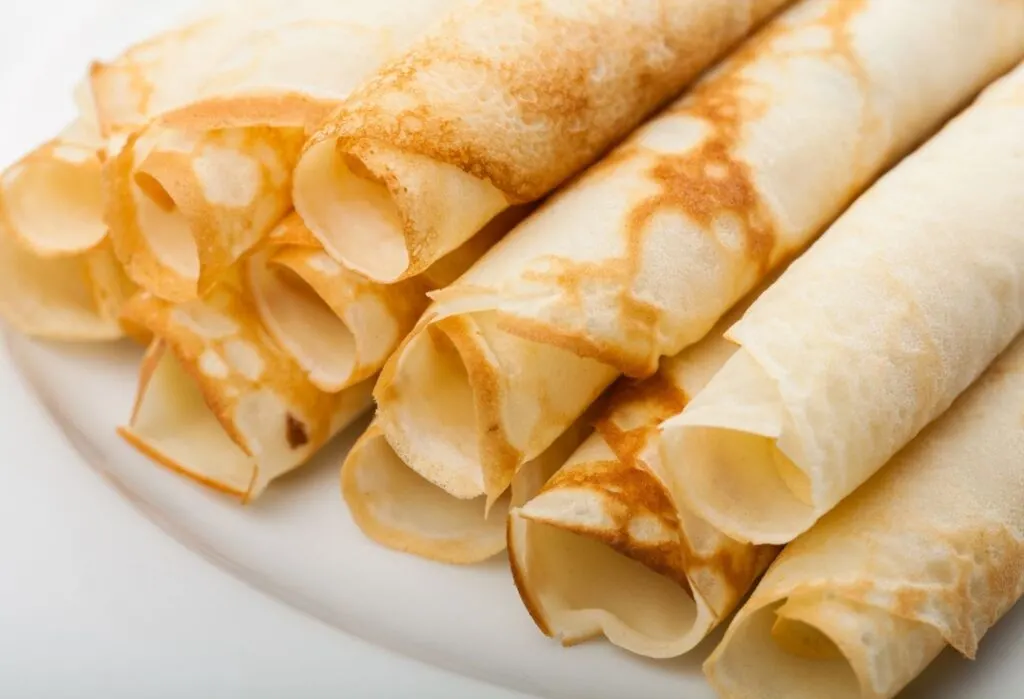 Pancakes don't just have to be for pancake day!
Pancakes can be served with a savoury or sweet filling or plain with a bit of lemon juice squeezed over the top.
You can prepare the pancake mixture ahead of time by making it the night before; then, you can get up in the morning and quickly cook the pancakes.
A savoury filling could include bacon, cheese or spinach, while a sweet one could consist of chocolate sauce – perfect for a cheeky Sunday treat!
Related: Pancake Topping Ideas
Porridge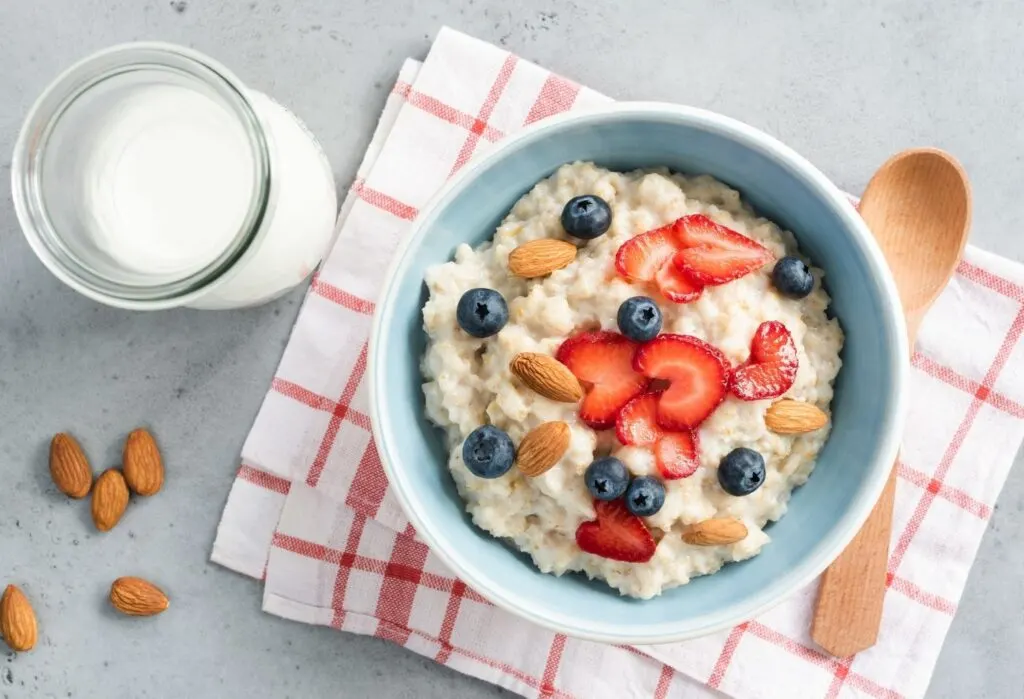 Porridge is a lovely, warming option for breakfast.
You can vary the flavour and texture of your porridge by adding different combinations of milk, water or cream to the oats.
You can also serve it with various fruit cut up (banana, berries., apples etc.), chopped nuts such as walnuts or almonds and raisins.
Related: Slow Cooker Porridge – Microwave Porridge
Overnight Oats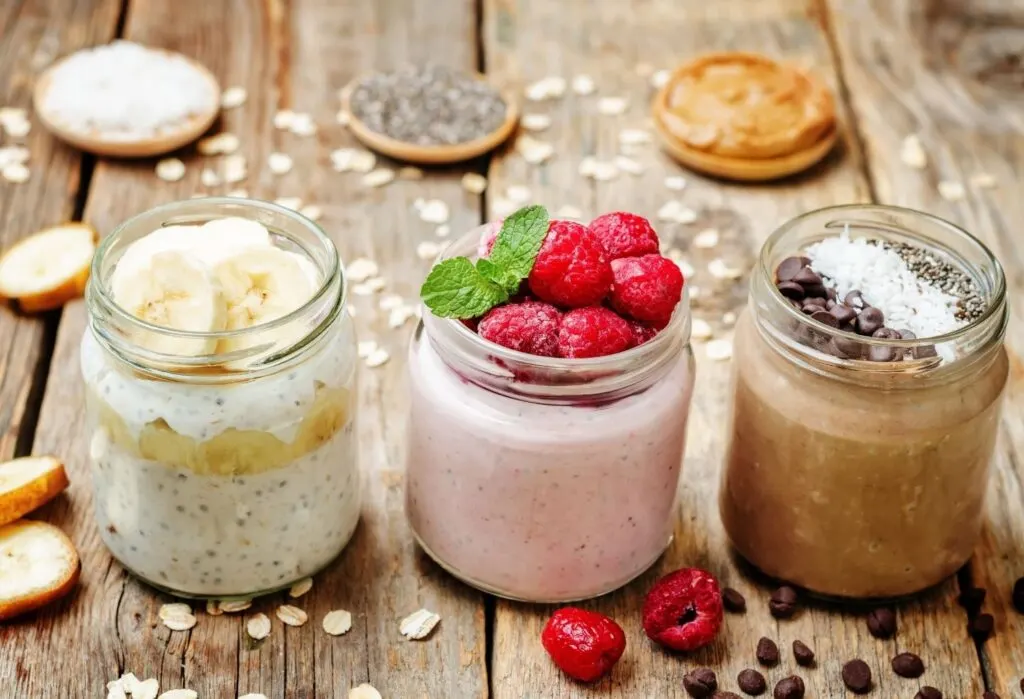 Overnight oats are a great breakfast option for those who usually have porridge in the morning.
Overnight oats can be made in advance and kept in the fridge overnight, ready to eat when you wake up. They also make a lovely mid-afternoon snack.
Experiment with different flavours such as chocolate, vanilla, cinnamon or peanut butter!
Porridge – the fun way!
Omelette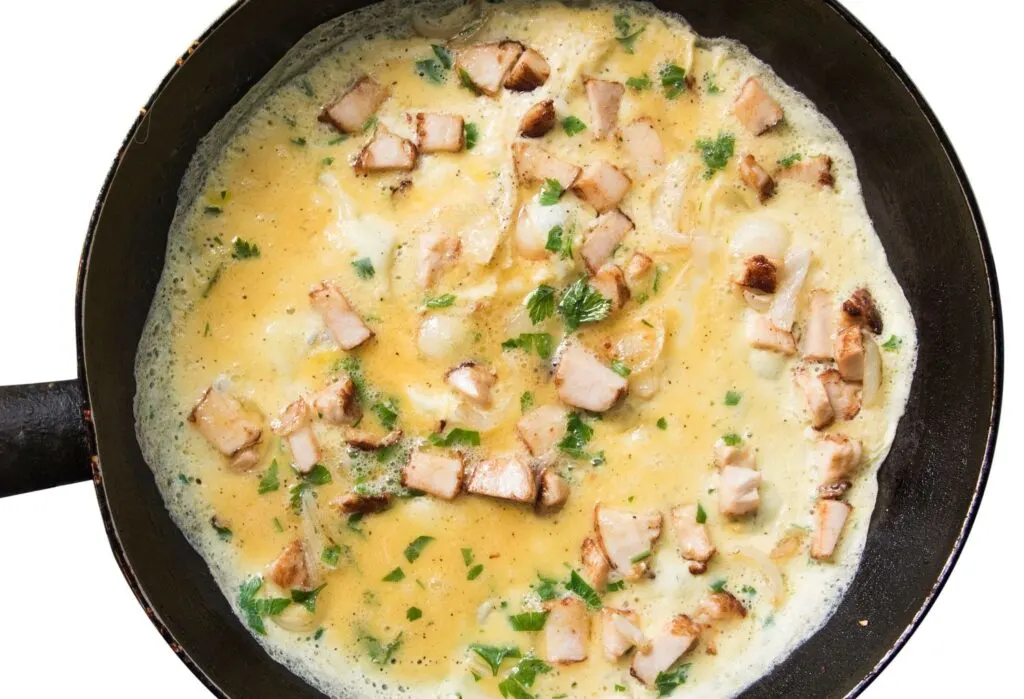 An omelette is an easy breakfast to prepare in the morning as it only takes a few minutes to cook – making it ideal for weekends!
You can fill your omelette with almost anything, combinations such as bacon and cheese, mixed vegetables, or enjoy it plain.
Waffles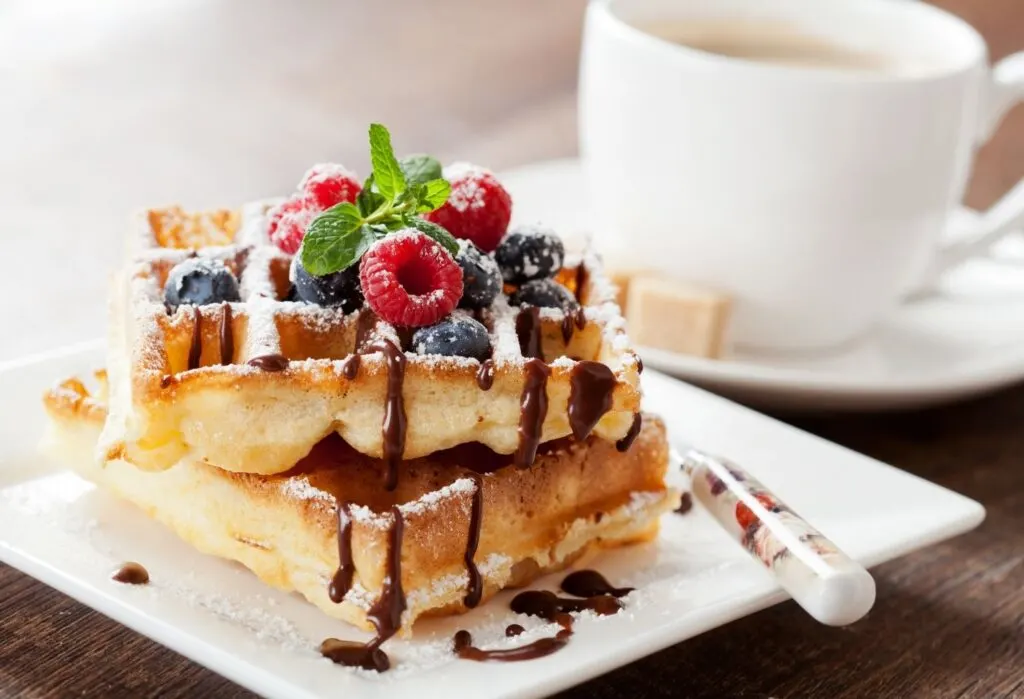 Breakfast doesn't get any better than a hot, waffle breakfast!
Make your waffles the night before, and then reheat them in the morning. Or you can prepare enough for two days by making extra batter to keep in the fridge and having a bowl each day.
To give your waffles an extra bit of flavour, add a sprinkle of sugar, cinnamon or melted chocolate chips.
For savoury waffle toppings, try avocado, scrambled eggs or some bacon.
You can also experiment with different waffle makers; if you have an iron waffle maker, then your breakfast will be extra special!
Eggy Bread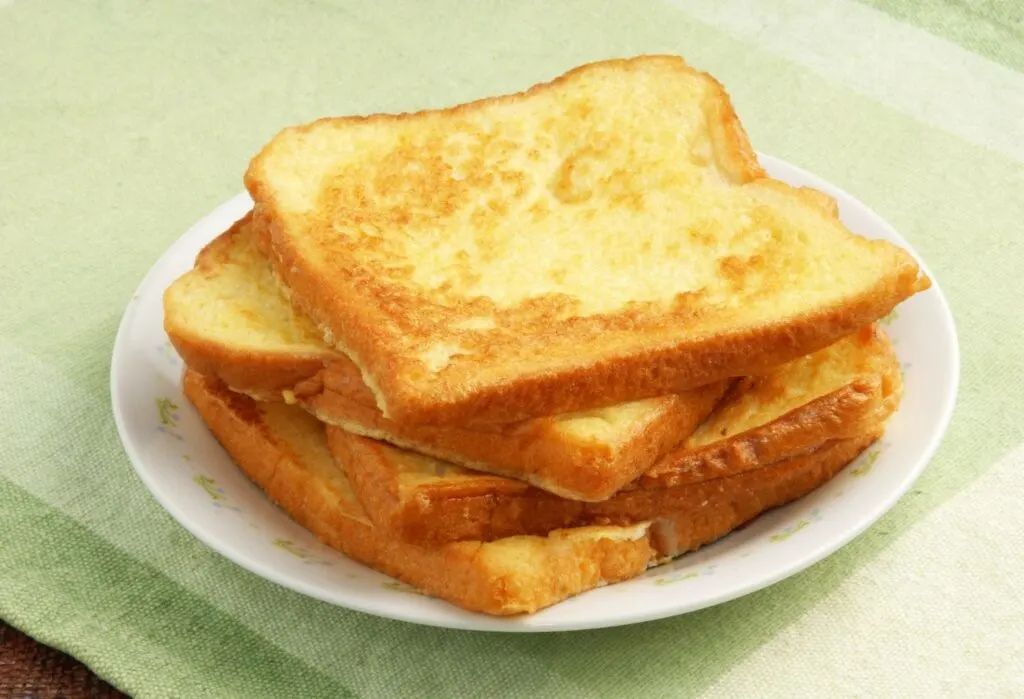 Eggy bread is quick and easy to prepare and great for a weekend breakfast treat.
Making eggy bread is as simple as dipping bread, sliced in half, into a bowl of beaten eggs and then frying the soaked bread in a hot buttered pan.
Oat Granola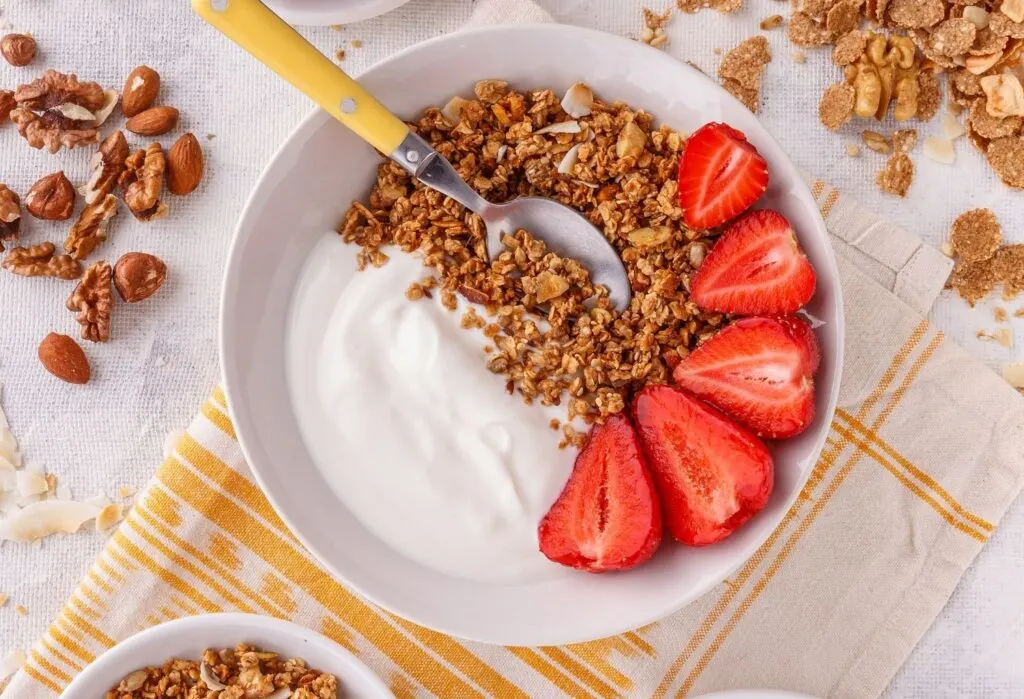 Granola is a healthy and tasty breakfast option, whether you eat it as it is or sprinkled over some yoghurt.
You can make granola yourself by baking oats with various seeds and nuts such as almonds or cashews, then mix in dried fruits such as bananas, raisins or other fruit such as blueberries.
Related: How To Make Granola
Granola Bar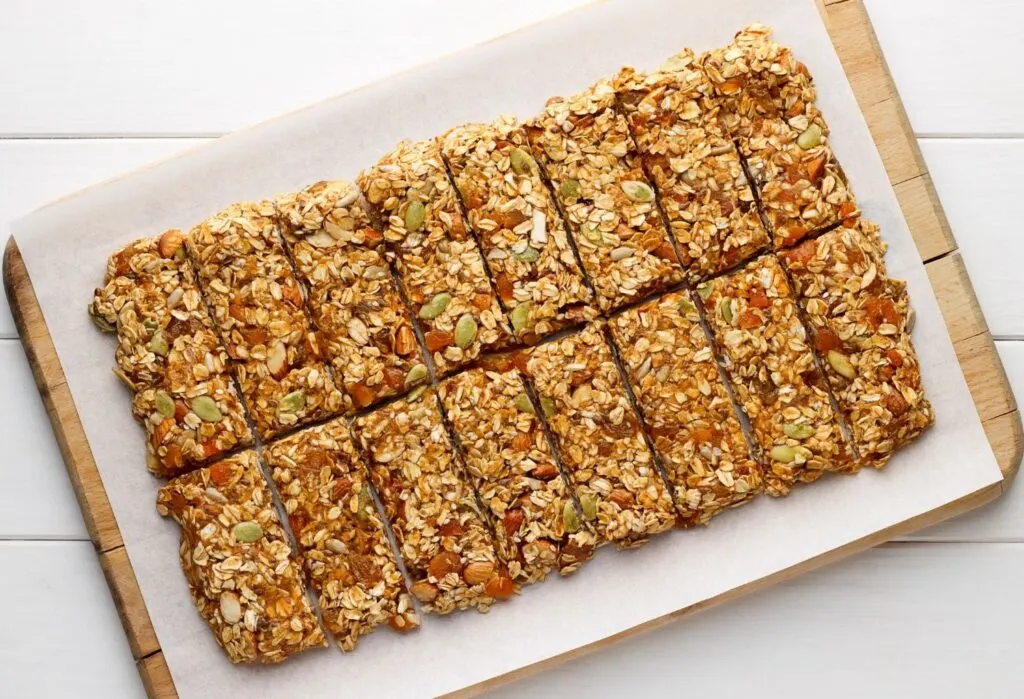 Granola bars are another recipe you can batch make at home, but you can also buy them from the supermarket.
Either way, they make an excellent on-the-go breakfast option or as a mid-morning snack when you need something to hold you over until lunchtime!
Muesli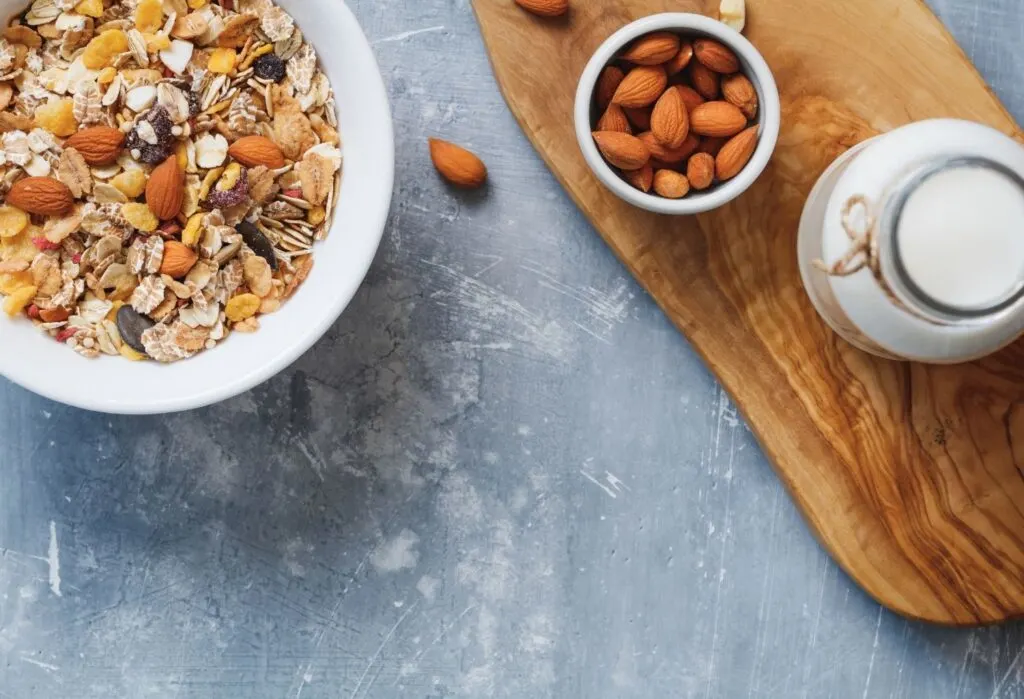 Muesli is another homemade breakfast option that can be served with yoghurt, milk or just eaten as it is.
Like granola, muesli is made with oats and your choice of nuts, seeds and fruits. The difference between granola and muesli is that granola is baked in the oven, whereas muesli is eaten uncooked.
If you love your muesli, then why not turn it into a fun activity for the family? Get the kids involved, and they'll enjoy getting creative with different combinations of dried fruits, nuts and seeds!
Egg & Soldiers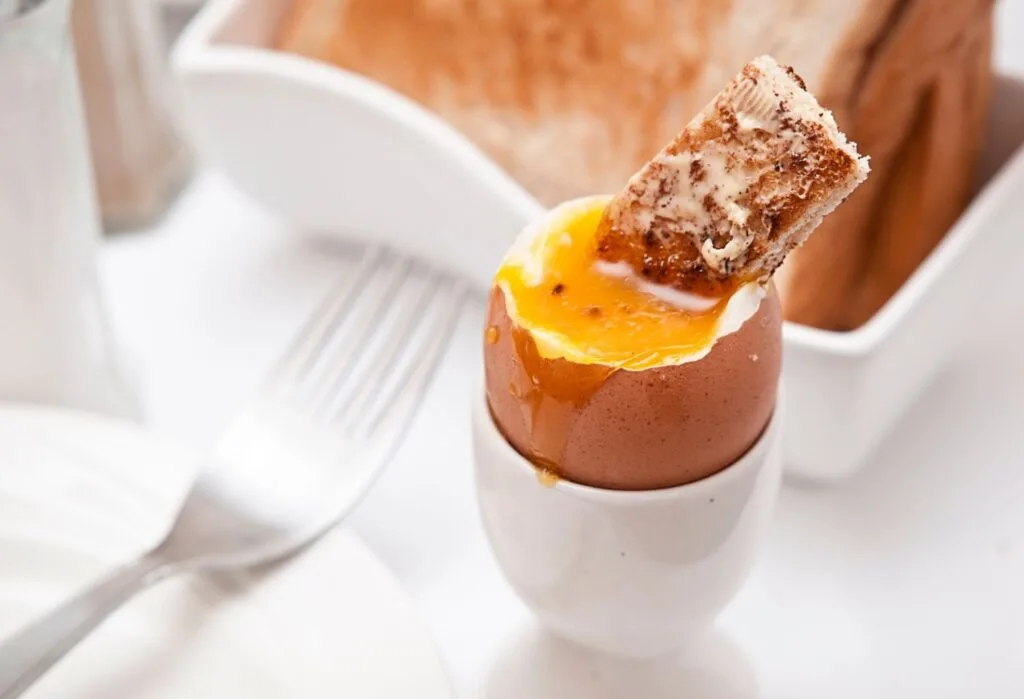 Nothing brings back childhood memories more than a boiled egg and soldiers – or as it is also known, 'dippy eggs.'
Boil the egg for about 3 to 4 minutes; pop some bread in the toaster depending on how runny you like your yolk.
Optionally butter the toast before slicing it lengthways, ready for dipping in the boiled egg.
Sardines on Toast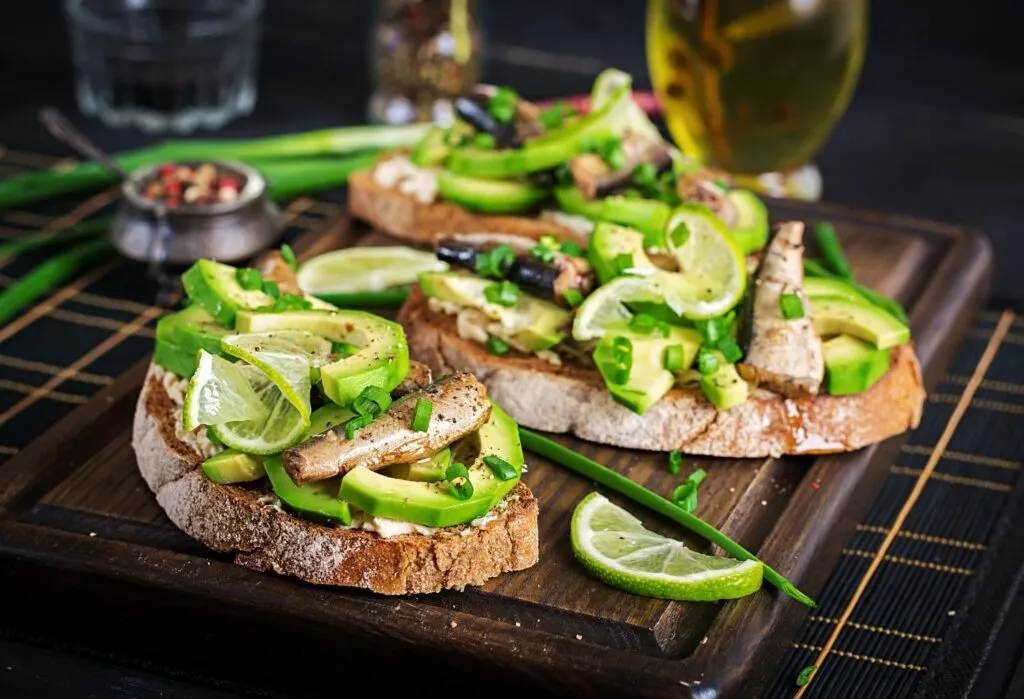 Sardines are a tasty breakfast option and easy to find in most supermarkets.
Open the tin, remove the sardines and grill them. Spread some mashed avocado on some seeded brown bread and place the warm sardines on top.
Croissants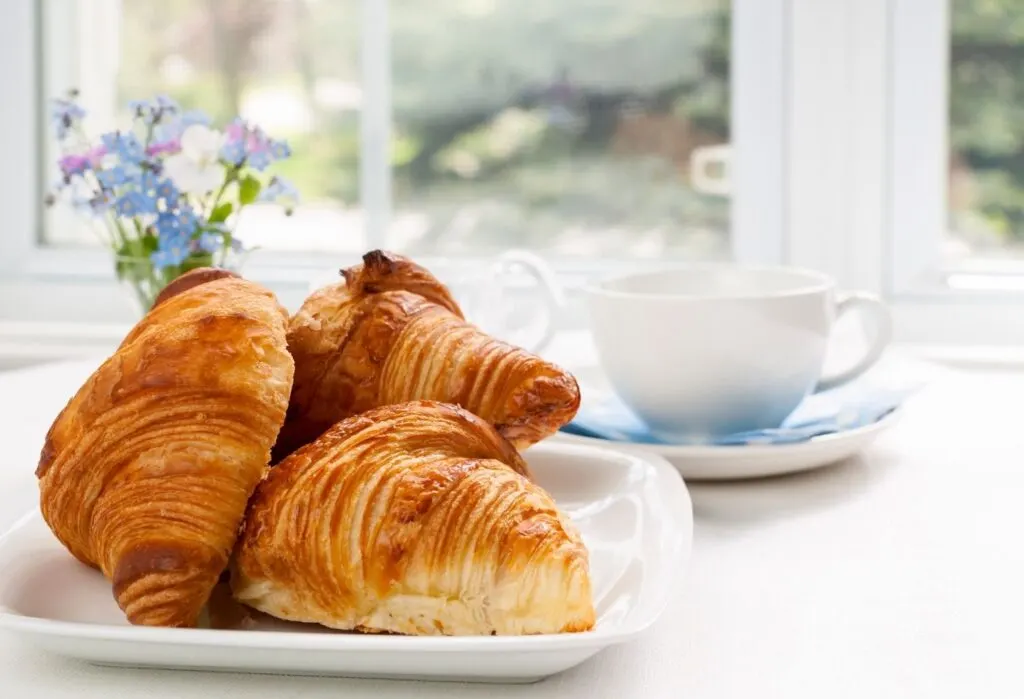 Enjoying croissants for breakfast is a great way to start your day. Croissants can be filled with various savoury and sweet toppings, including scrambled eggs, avocado, honey or jam.
Related: Breadmaker Croissants
Green Smoothie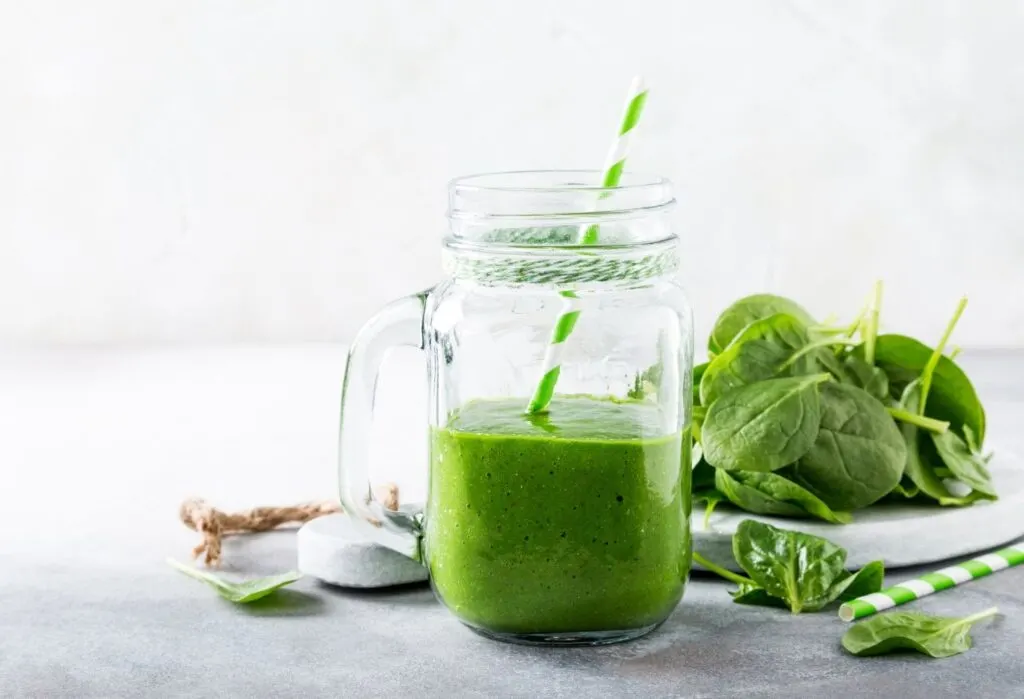 Make yourself a green smoothie for breakfast, and you'll start the day feeling super healthy and energised. If you include some fibrous ingredients such as oats, a green smoothie will also give you an energy boost that will last all morning.
To make a green smoothie, use your blender to mix some fresh spinach or kale leaves, fruit such as frozen mango or fresh banana and low-fat yoghurt. Add in some oats, nuts and seeds and blend until smooth.
If you have any leftover smoothie, then keep in the fridge and take out for a refreshing drink to sip on throughout the day.
Beans on Toast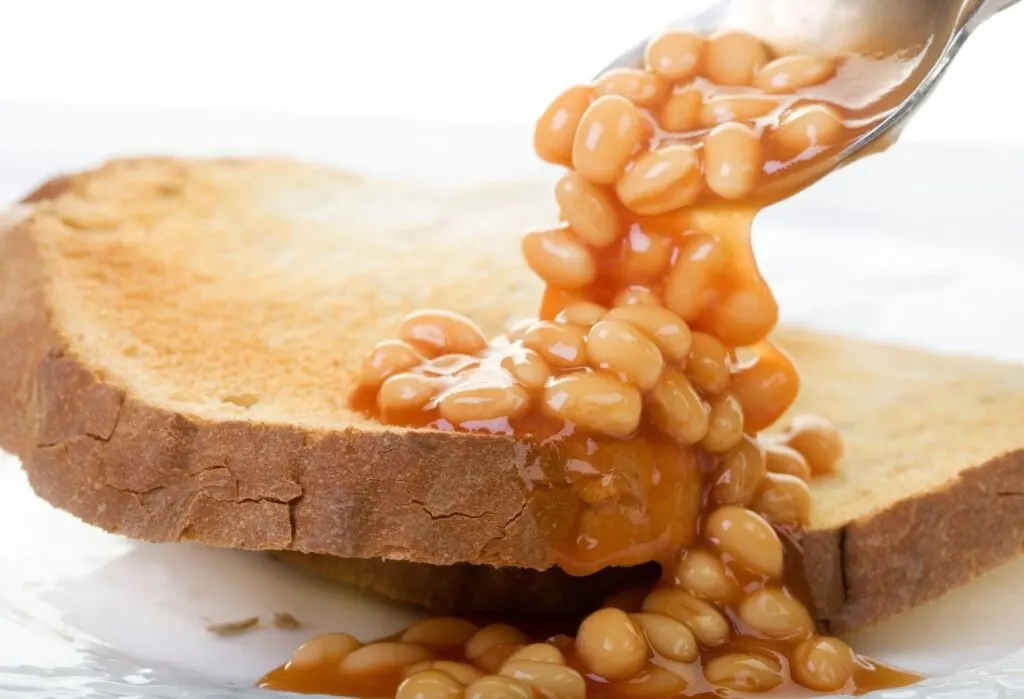 If you are a bit short on time in the mornings, then reach for some tinned beans and toast.
Heat the beans in a pan on the stove, or put them in the microwave for about 30 seconds before spreading them over your toasted bread.
This is a quick and easy breakfast option!
Bacon Butty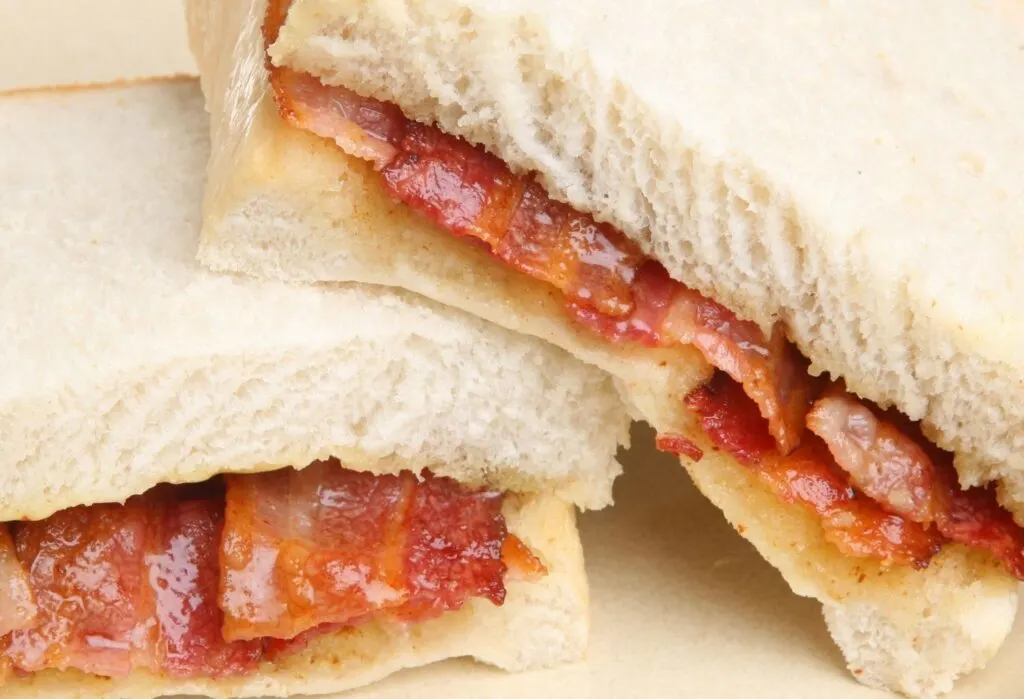 You can't beat a bacon butty for breakfast.
Slice some bread, or a roll, spread with butter and then add some grilled or fried bacon rashers.
Add your favourite sauce if you want; ketchup or brown sauce are usually the winners!
Avocado Toast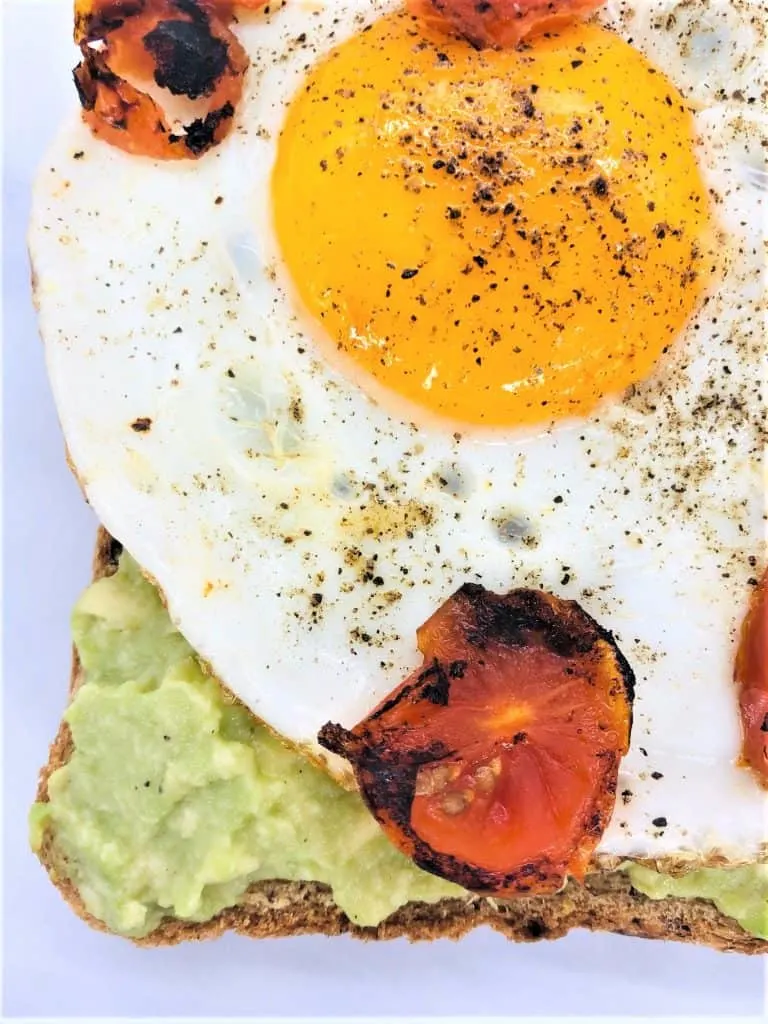 No matter how busy you are in the morning, there is time to enjoy a slice of avocado on toast. Peel and mash an avocado and spread it over your bread.
Season with salt, pepper, chilli flakes, fried egg or grated cheese – the options are endless.
Bagels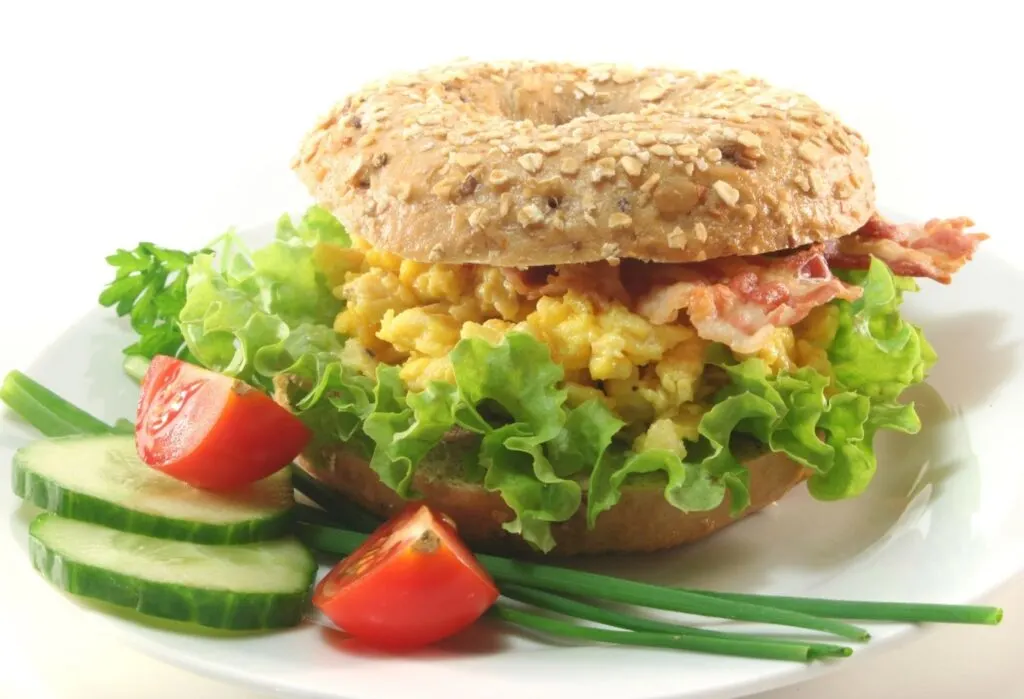 Bagels are an easy and versatile breakfast option; whether you are making your own or using shop-bought bagels, you can add your favourite toppings, depending on your mood.
Popular bagel toppings include jam, cream cheese, avocado or a boiled egg.
Fruit Salad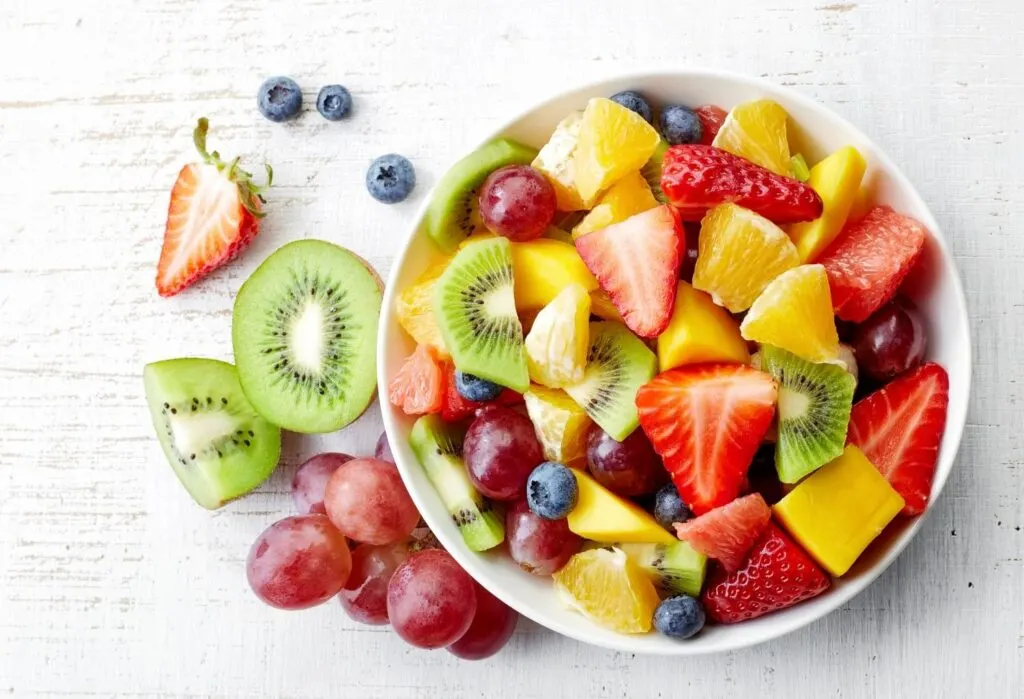 Fruit salad is the perfect light and healthy breakfast option; you can add toppings like Greek yoghurt, granola, nuts and seeds.
Fruit salad takes minimal preparation, and you can pick and mix your favourites depending on what is available.
Crumpets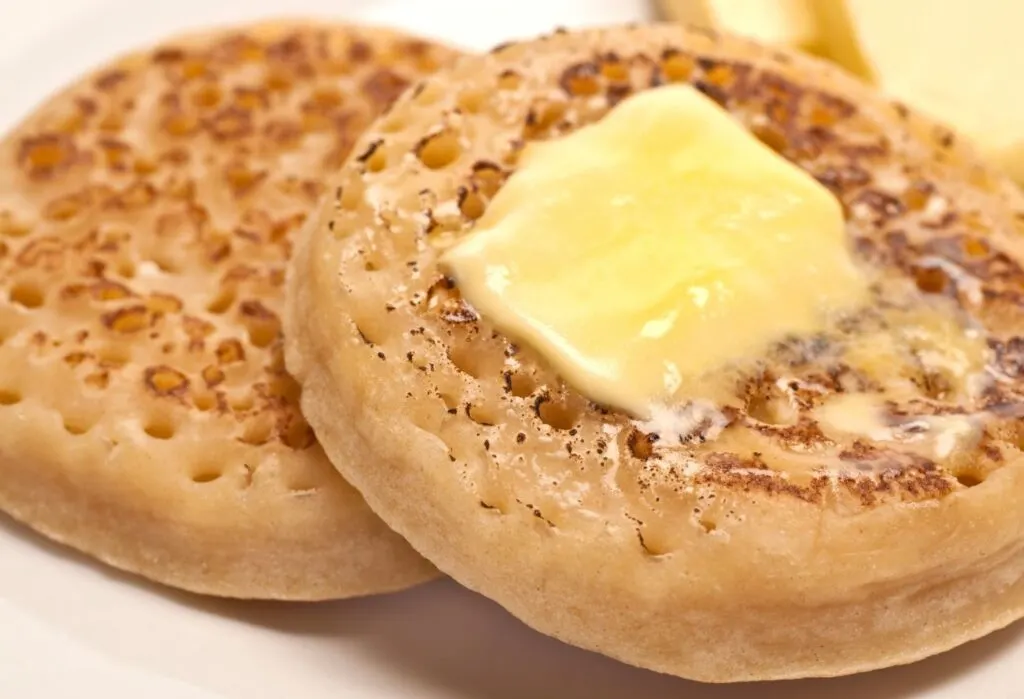 Crumpets are great when toasted and covered in butter. They are also delicious with honey, jam or peanut butter.
Crumpets are also perfect for adding some grated cheese and grilling so that the cheese melts through the crumpet holes – delicious!
Huevos Rancheros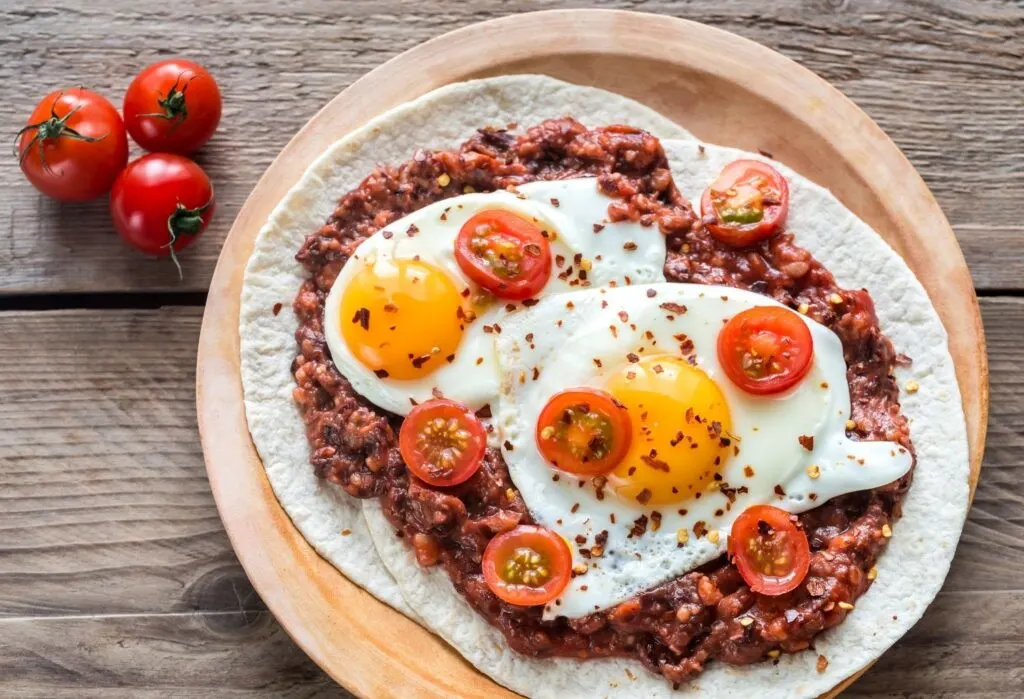 A Mexican favourite, huevos rancheros, is a warm and filling breakfast dish that is simple to make at home.
Fry some corn tortilla wraps and fill them with a fried egg and mashed black beans, top with tomato salsa and a little coriander for a protein-packed breakfast!