Are you wondering if cooking a frozen pizza in an air fryer is possible?
I've often been asked about cooking frozen foods in an air fryer, especially frozen pizza!
Yes, it's possible, and yes, it's very easy. You save time and get a crispy crust, gooey cheese, and all the toppings cooked to perfection.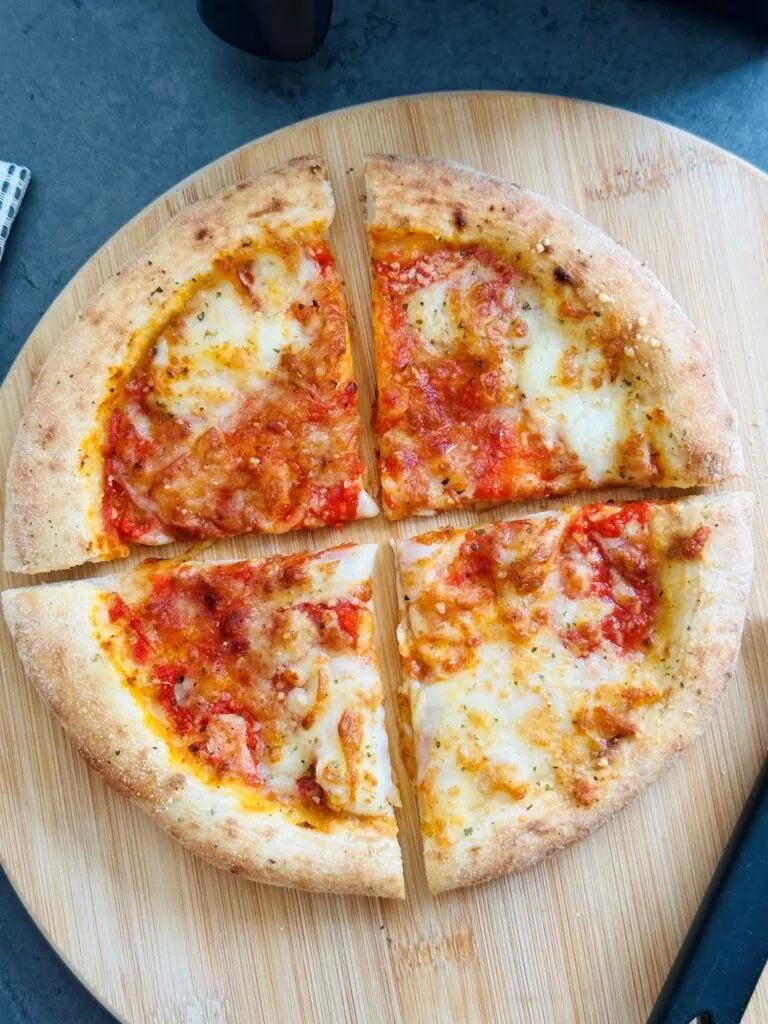 How To Cook Frozen Pizza In An Air Fryer
The first step is to find a frozen pizza that fits into your air fryer basket, followed closely by a frozen pizza that actually tastes good 😉
This might be a bit of trial and error, as not all frozen pizzas are created equal!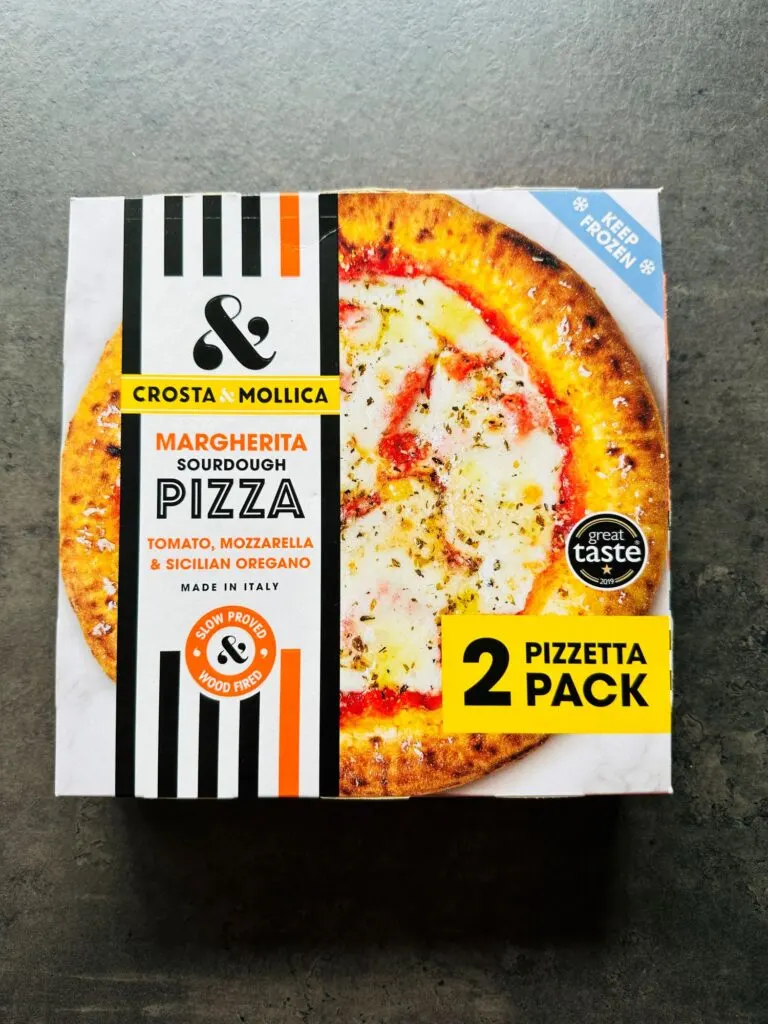 When cooking a frozen pizza, I tend to opt for this one by Crosta & Mollica because it fits most air fryer baskets (I cooked this one in a Cosori air fryer).
If you are using a Ninja Dual air fryer, you will need to try out the French stick frozen pizzas so that they can fit.
If you have an oven-style air fryer rather than a basket air fryer, your options for frozen pizzas will be greater as you can fit larger sized pizzas on them.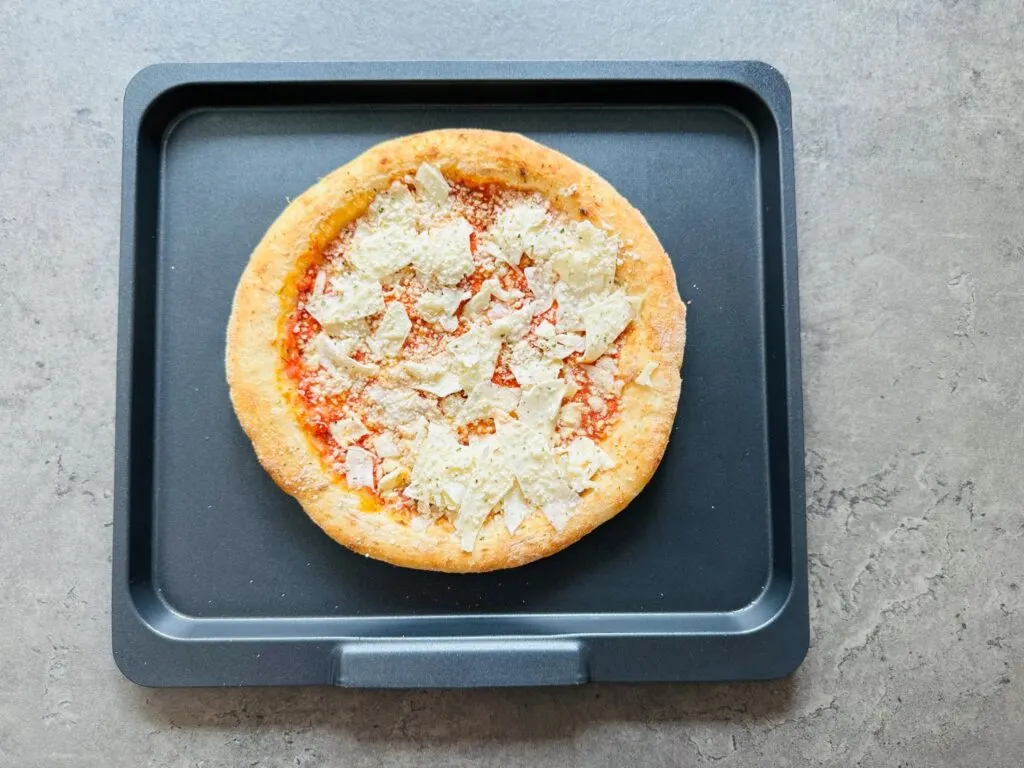 Preheat the air fryer for a couple of minutes to 180°C before placing the frozen pizza in the basket.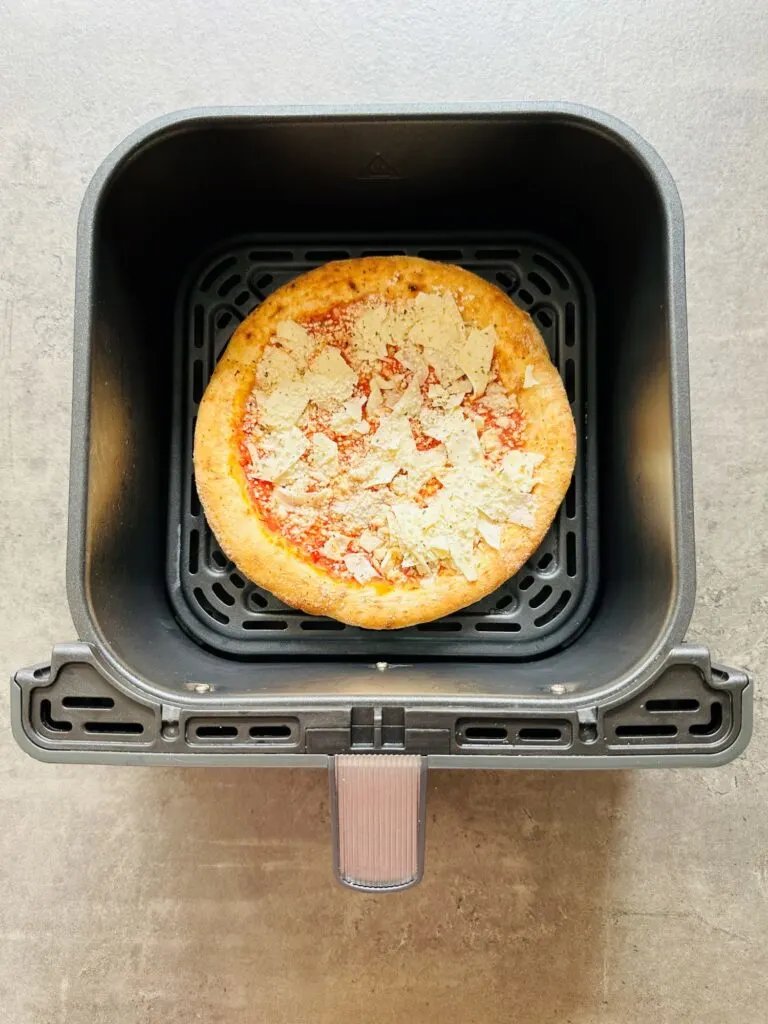 Air fry for 8 to 10 minutes, depending on the size and thickness of the pizza. Keep an eye on it and check at about the 8 minute mark, as they will crisp up quickly.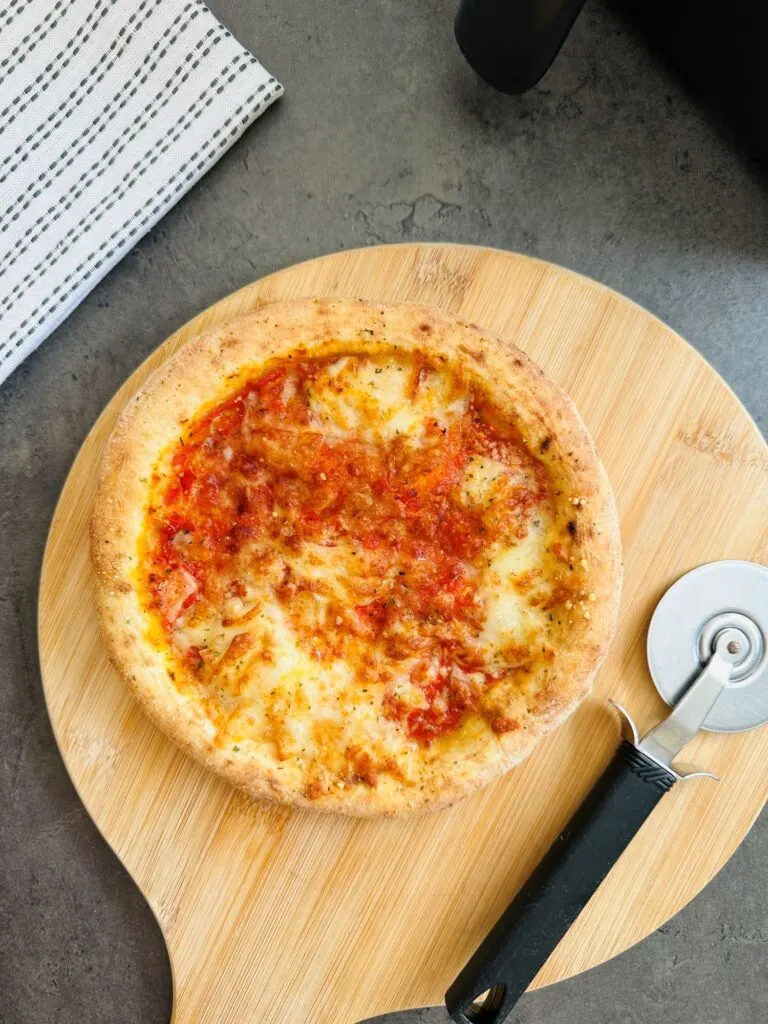 Check the pizza is cooked through and remove it from the air fryer.
Slice the pizza up and enjoy!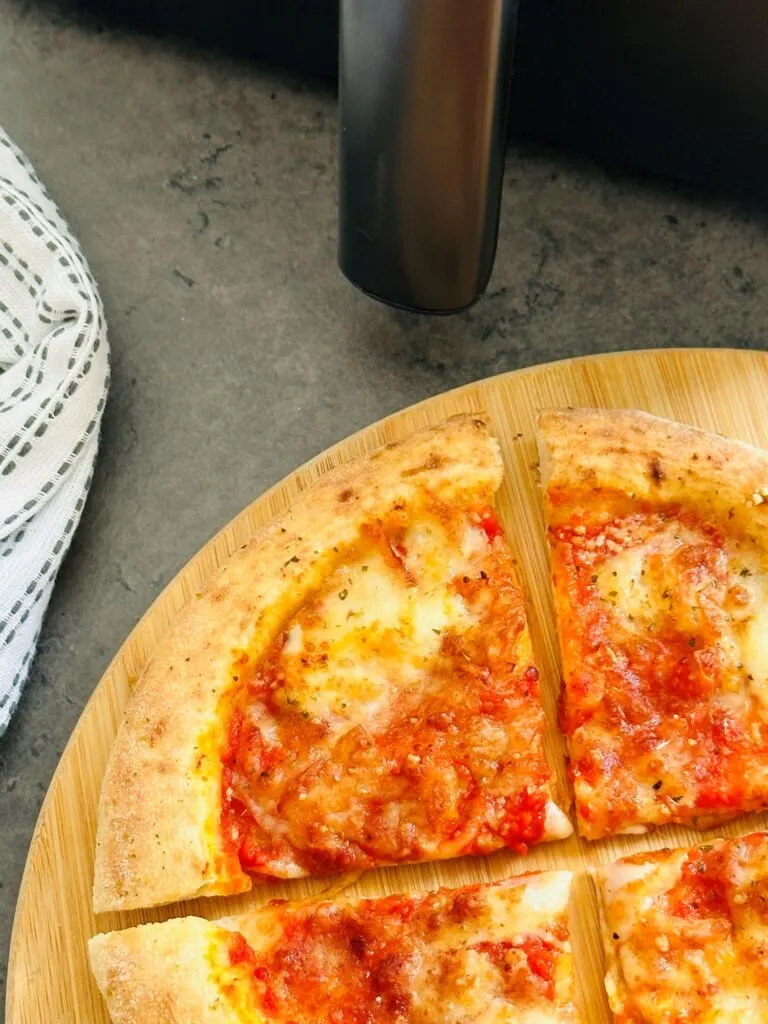 More Frozen Air Fryer Foods
The air fryer is super useful for cooking a variety of frozen foods.
Here are some more ideas: